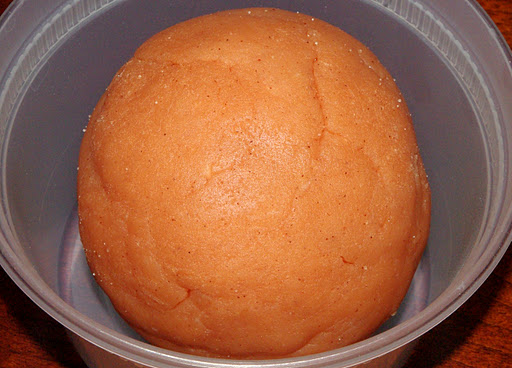 Nothing says Thanksgiving like pumpkin pie, so in honor of the holiday break the boys and I decided to whip up some pumpkin pie scented playdough. It smells amazing! Seriously, you're going to have to stop yourself from wanting to give it a little taste test, but trust my 4-year-old, it tastes terrible!
1 cup flour
1/2 cup salt
1 cup water
2 tbsp. oil
2 tbsp. cream of tartar
2 tbsp. pumpkin pie spice
1 tsp. vanilla extract
red & yellow food coloring
Mix together the flour, salt, cream of tartar and pumpkin pie spice in a saucepan. Slowly stir in the oil, water and vanilla extract. Add a few drops of food coloring to make the mixture orange. Heat on the stovetop over medium heat, stirring constantly, until dough becomes a stiff playdough consistency. Allow 15-20 minutes to cool before playing as the dough will be very hot!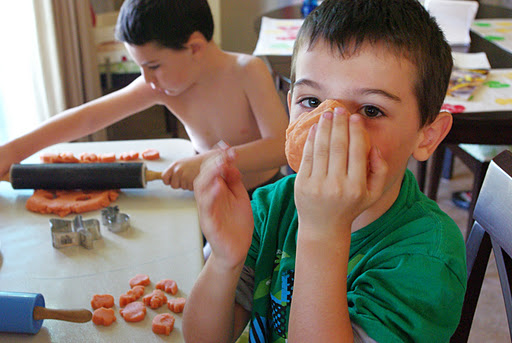 Don't say I didn't warn you though…they may spend all their time smelling it instead of playing with it LOL! 🙂