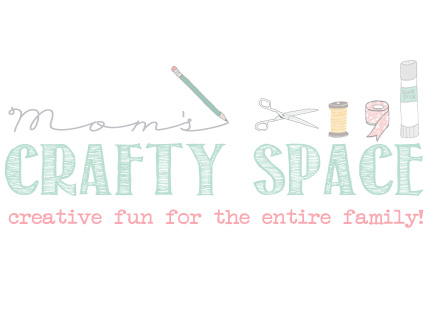 You might have noticed that things look a bit different around here – change is good, right!? My old layout wasn't working very well for my needs anymore, so I spent way too many late nights over the past few weeks getting this new site designed. I'm probably the slowest designer in the world, but it's been a lot of fun learning as I go. There are still a lot of kinks and tweeks that need to be addressed, so if you keep seeing things change up over the weekend you'll know why!
I have had a bunch of reader feedback suggesting that I categorize my tutorials and ideas (in case you just discovered this blog today, the old layout only had one general "tutorials" page for almost everything), so I'm super excited to announce that the new and improved Mom's Crafty Space has lots and lots of categories and sub-categories to help you quickly find what you're looking for.
I'm still not 100% committed to the new header and social media icons, so those may change in the future as well, but I'm loving the featured posts slider and the condensed sidebar. The white background really helps my photos to pop, and everything just feels so much tidier. Next up…add my magazine articles to my sidebar and design a new logo button.
So…what do you think of the new design?