I recently fell in love with the idea of these cute little air plant terrariums at Viva Terra, but I wasn't in love with their price tags ($69 each, on sale!) or the fruit shaped glass.
So I hit up
Amazon
and the Dollar Tree and created my own version for a fraction of the cost!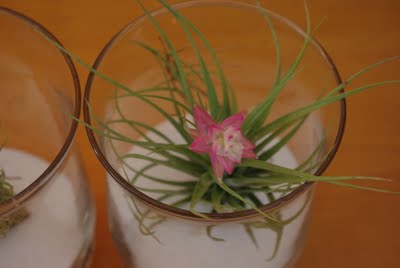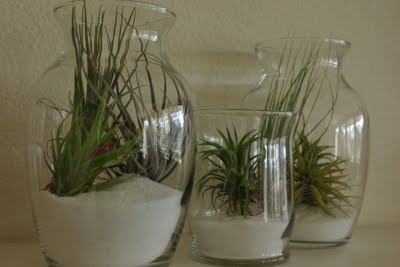 (Pardon the horrible photos! I couldn't seem to avoid the glare of the sun no matter where I tried to photograph them!)
Oh, did I mention that my eBay auction win actually contained TEN plants (the Viva Terra terrariums only come with four!)? That means that I have enough air plants to spread the love throughout the house!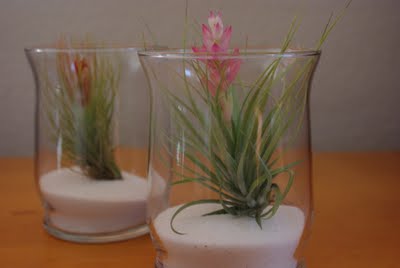 They look so pretty and delicate, but they "thrive on neglect" according to the care directions. PERFECT! I can successfully garden like crazy outdoors, but I seem to have a knack for killing every house plant that has ever come in my general direction. Fingers crossed that air plants are the solution to my lack-of-indoor-greenery problems!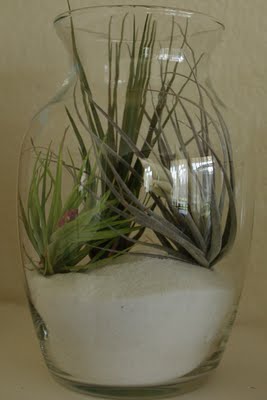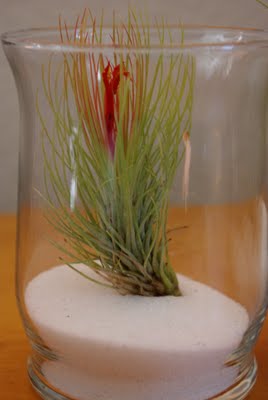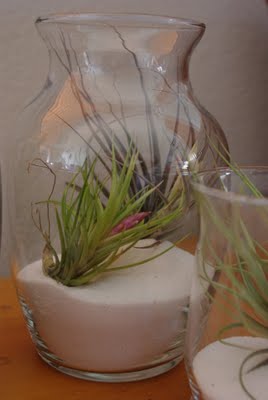 In the end I spent $22 on this project (I clearly should have gotten a couple more glass containers because I didn't realize how big a few of these plants are! I plan to get two more to split up some of the more cramped looking arrangements.), but I was able to get a TON more bang for my buck as I now have SIX air plant terrariums bringing some much needed greenery indoors!
Heidi Kundin, the vibrant force behind Happiness is Homemade, has captivated the hearts of millions with her colorful and inspiring approach to crafting, celebrations, and family fun. With 15 years of experience, Heidi's website has become a must-visit destination for those seeking fresh and engaging ideas. Her warm personality shines through her posts, inviting readers to join her on a creative journey that's not only fun but also achievable and budget-conscious. As a mother of three, Heidi expertly balances family life and her passion for creativity, proving that with a little imagination and dedication, happiness truly can be homemade!