All Natural Strawberry Ice Cream Bars
This post and its photos may contain affiliate links. As an Amazon associate I earn from qualifying purchases. If you make a purchase through these links, I may receive a small commission at no extra cost to you!
We've been experiencing temperatures in the 90's here in California for the better part of three weeks, so I think it's the perfect time to kick off our new summer series – Hot Days, Cool Treats!
Each week we will be sharing a new recipe for popsicles, ice cream and frozen treats, and each week my boys will review the recipe to let you know how much they enjoyed it. I can't wait to see which ones will end up being our favorites!
Flavor of the Week: All-Natural Strawberry Ice Cream Bars (non-dairy, sugar and gluten free)
What You'll Need:
2 cups of coconut cream
1 1/2 cups fresh or frozen strawberries
1/4 cup honey
Popsicle molds: My favorite are Groovy Ice Pop Molds, Star Ice Pop Molds or Ostart Ice Lolly Molds (we used an older version for these ice cream bars). I also have my eye on the Norpro Ice Pop Maker because you can use regular wooden sticks in it (no more hunting down the plastic kind after my boys toss them aside somewhere!).
Blend the coconut cream, strawberries and honey until it is smooth and creamy – the consistency will be that of a smoothie. Pour into the popsicle molds, freeze and enjoy!
I think the big messy grin lets you know that he REALLY enjoyed these! The older boys wished it was a bit sweeter, so next time I might add just a touch of stevia, but we all thought the creamy consistency was perfect!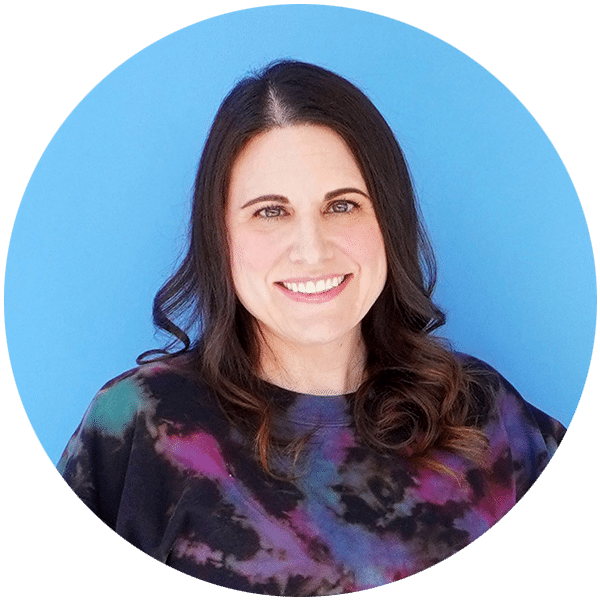 Heidi Kundin has captivated the hearts of millions with her colorful and inspiring approach to crafting, celebrations, and family fun. With over 15 years of experience, Heidi's website has become a must-visit destination for those seeking quick and easy creative ideas and last-minute solutions. Her warm personality shines through her posts, inviting readers to join her on a creative journey that's fun, rewarding, and achievable.