We recently had the opportunity to test drive some of this year's hottest toys by Alex Brands, so we invited a few of our neighborhood friends over for an afternoon toy party. With the holiday season quickly approaching, it was the perfect occasion to let the kids try out new toys while parents took note of what their little ones were enjoying the most.
We opened up the first toy for the kids to play with, and then every 10-15 minutes we introduced a new toy into the mix until we had a large assortment of toys for them to choose from. I'm going to give you a quick run-down of the toys that we played with, what the kids thought of them, and what the parents thought of them…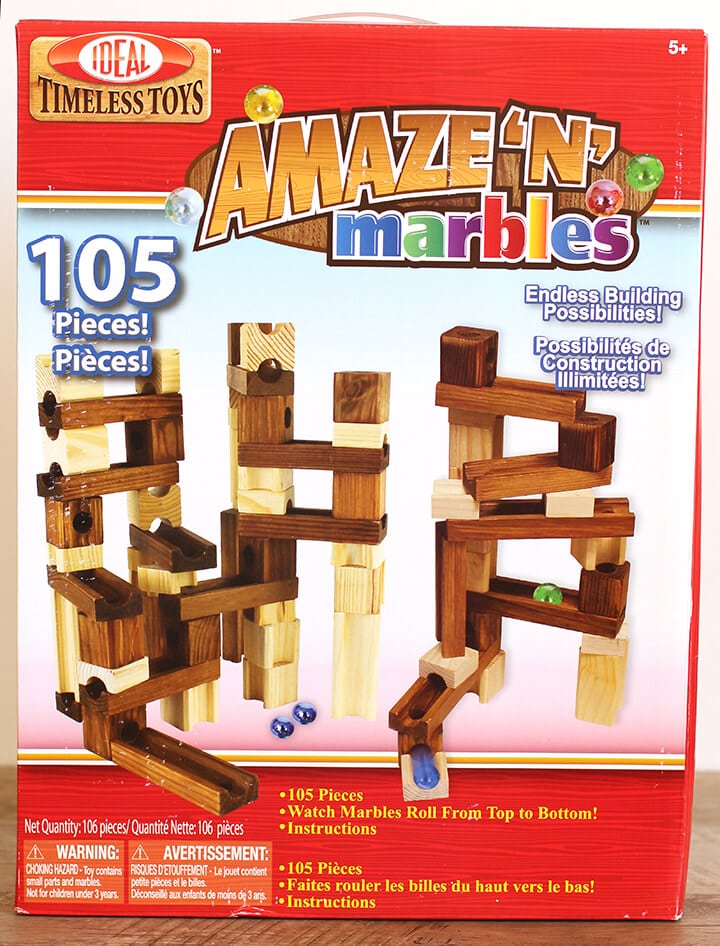 Amaze 'N' Marbles is a 105-piece wooden marble track set for ages 5+ (also available in 45 and 60 piece sets). This was the first toy that we introduced to the kids, and it was the one that the kids played with for the longest amount of time. They all really LOVED this one!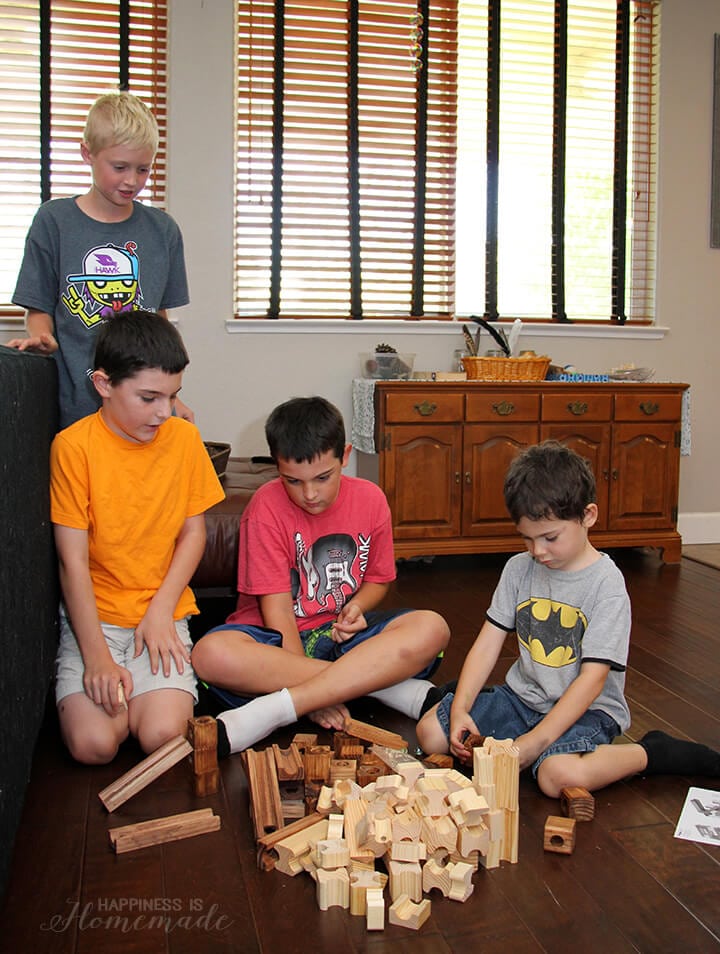 The slanted holes and channels in the wooden blocks create tunnels and chutes for the marbles to roll down and through, and the possibilities are nearly endless in the ways that you can stack 'em! Kids and parents alike were delighted with this set, and it received high marks for creativity.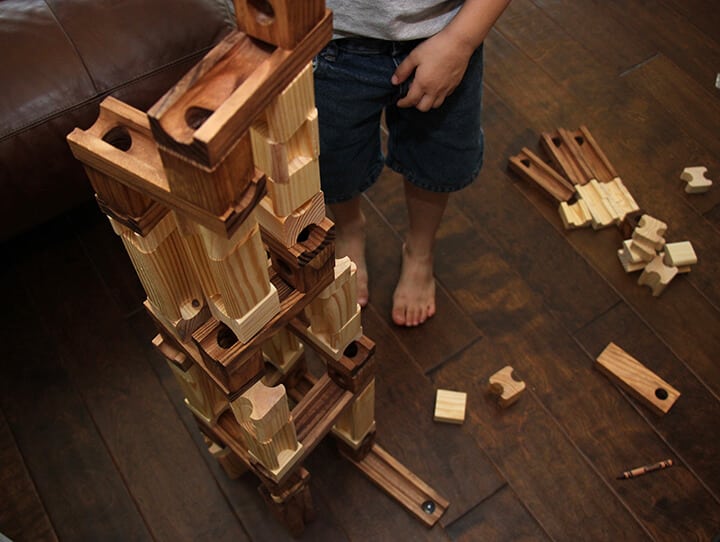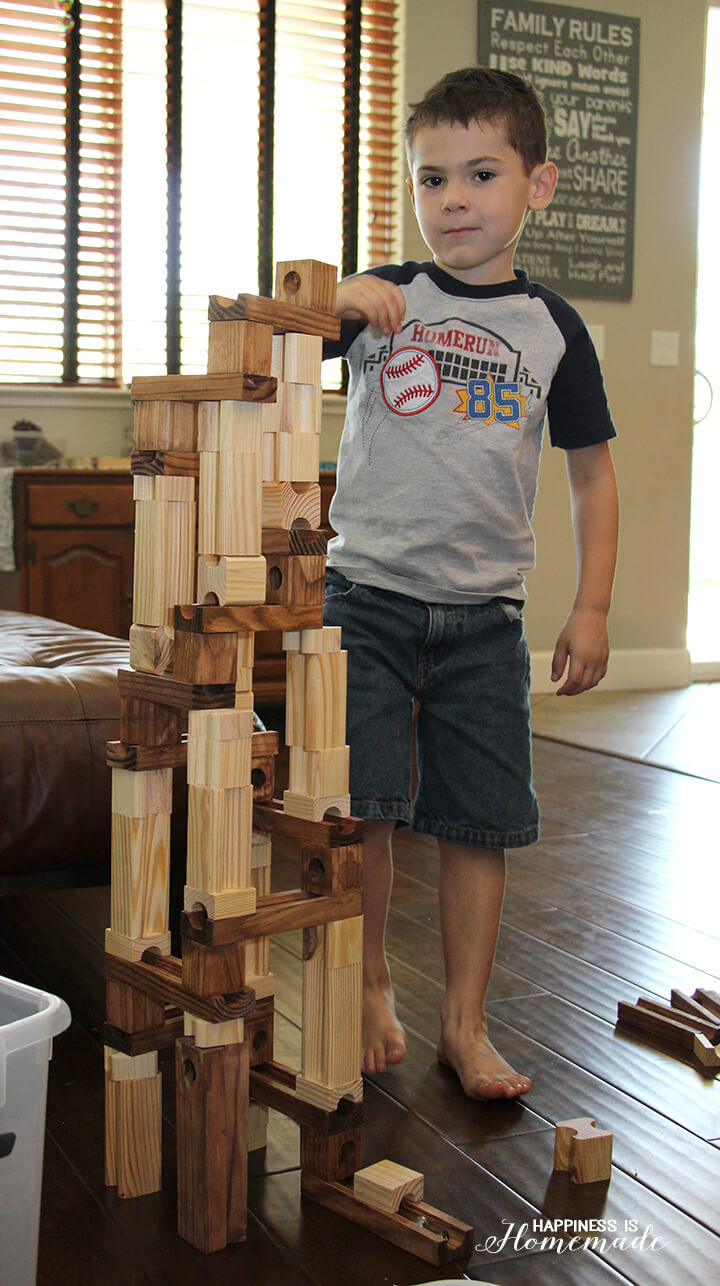 No matter how many different toys the children played with, they all kept coming back to Amaze 'N' Marbles over and over again!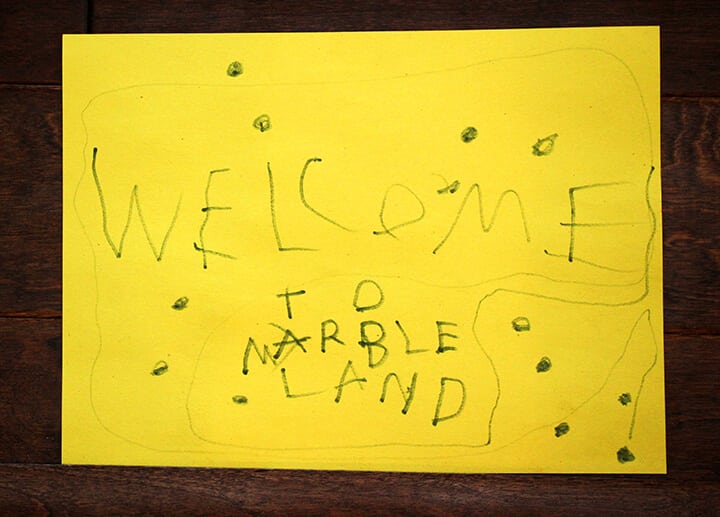 They even made a "Welcome to Marble Land" sign for the marble track area of the room!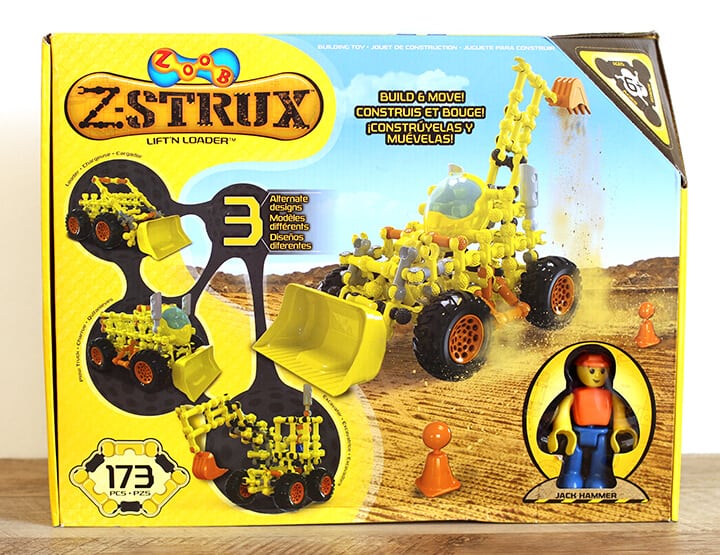 ZOOB toys are unique model building sets that have five different styles of pieces that snap together in 20 ways to make connections that rotate, limbs that extend, axels that spin and much more. We test drove several different ZOOB sets, starting with this Z-Strux Lift 'N' Loader (173 pieces, age 6+).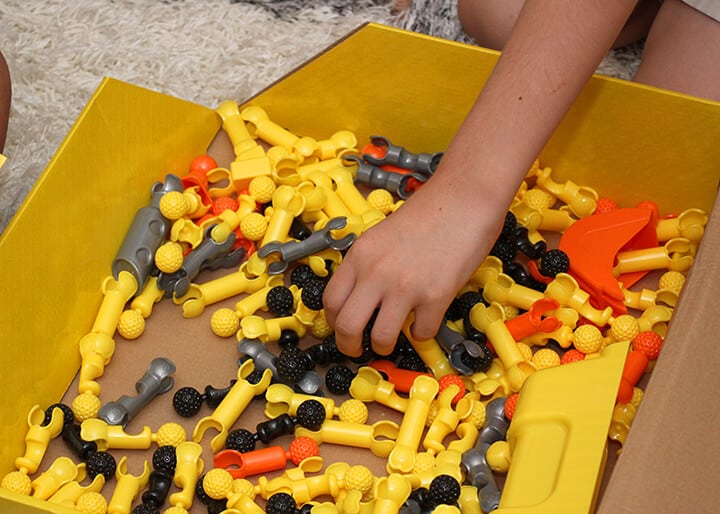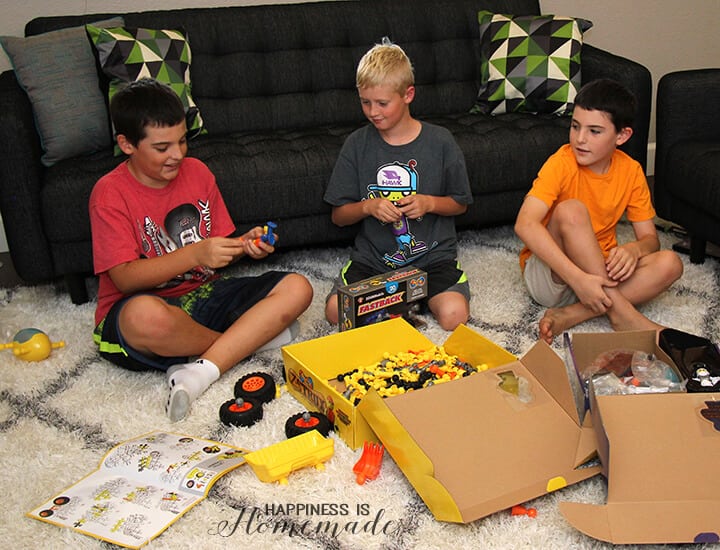 The set connected together fairly easily, and the older kids (ages 8-10) had a great time assembling the plow truck.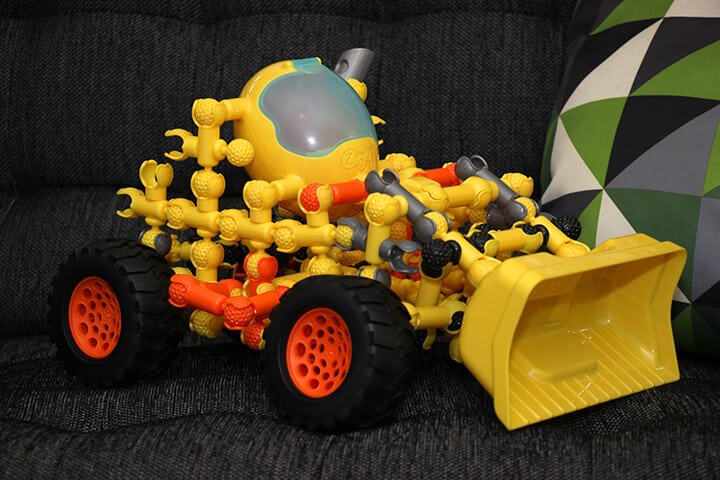 This plow truck is just one of four different models (the others are a loader, excavator and lift-n-loader) that can be created from one single set! Parents really liked that this set was a unique building experience different from other toys on the market; however, we noted that due to the movable joints, the final model didn't feel incredibly sturdy. Because of the slightly fragile nature of the finished model, we are recommending this toy for ages 8+.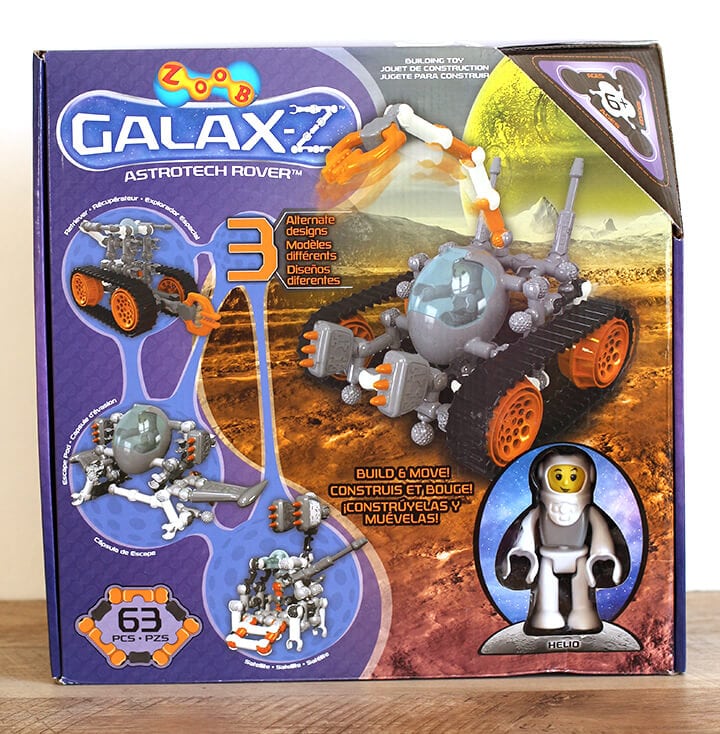 The Galax-Z Astrotech Rover is another fun ZOOB set that allows kids to build four different models from a single building set – a retriever, escape pod, satellite or the astrotech rover. This set contains 63 pieces and is recommended for ages 6+.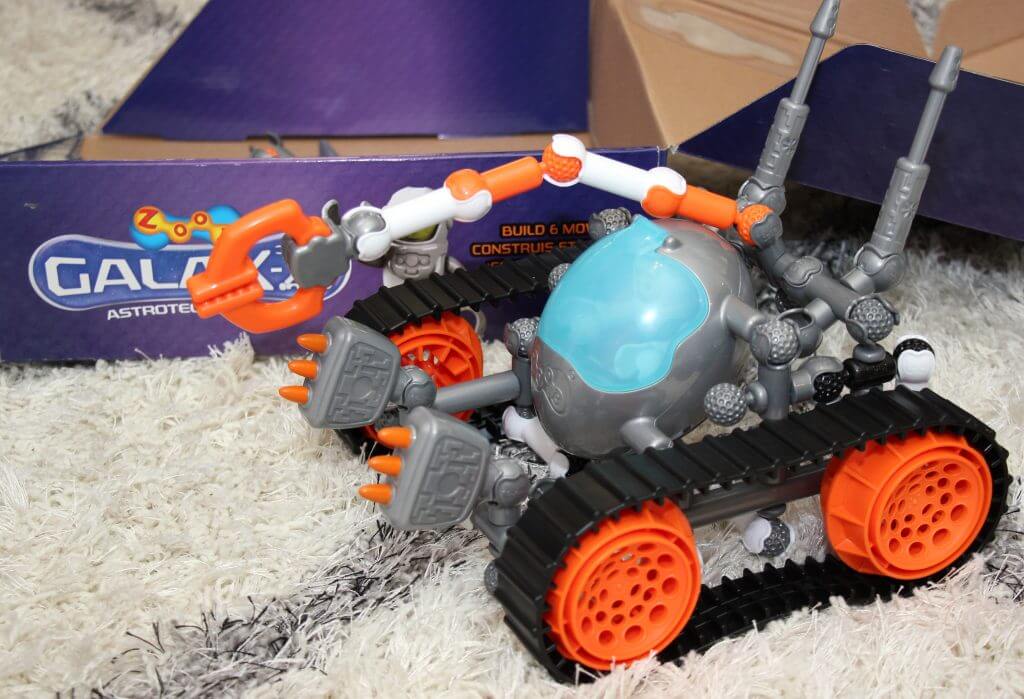 The Astrotech Rover was a big hit with the kids, and parents liked that this set felt much sturdier in the kids' hands. The huge tank tires were the kids' favorite ZOOB piece, and later in the afternoon when they mixed and matched sets to create their own ZOOB creations, these bulky tires were on everyone's wish list!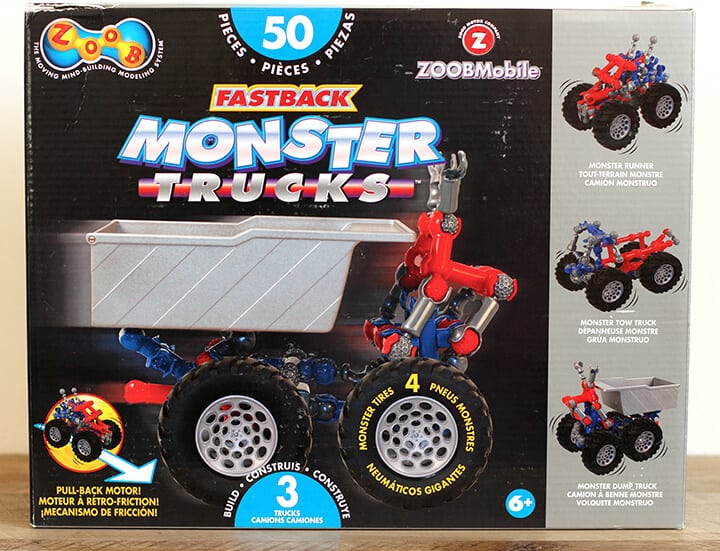 ZOOB Fastback Monster Trucks are equipped with a pull-back motor for zoomin' on-the-go action! This 50-piece set allows kids to create three different monster trucks including a dump truck, tow truck and quad runner.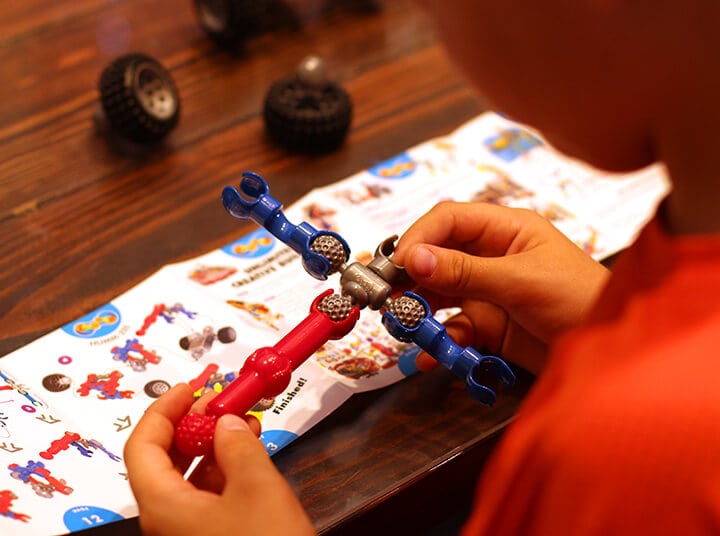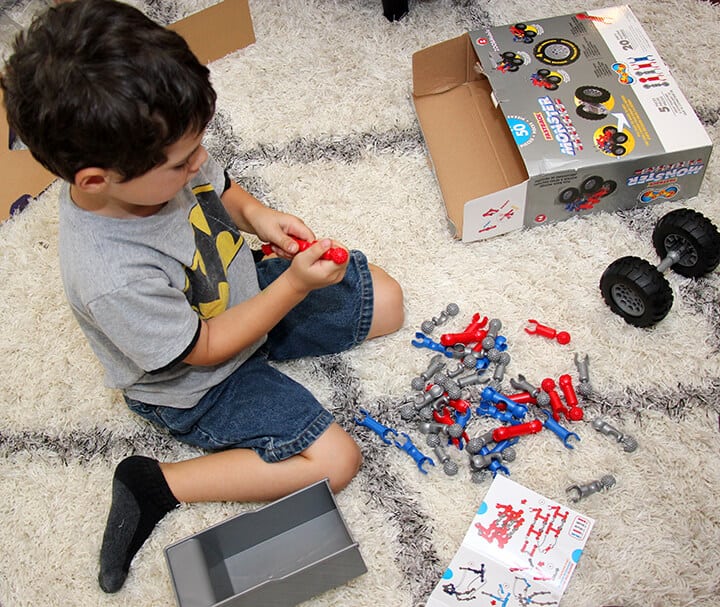 This set is recommended for ages 6+, and the parents agreed that is an accurate assessment. My almost-5-year-old and his friend worked hard to assemble this set, but it took a good deal of parental involvement and direction. They loved their finished dump truck though!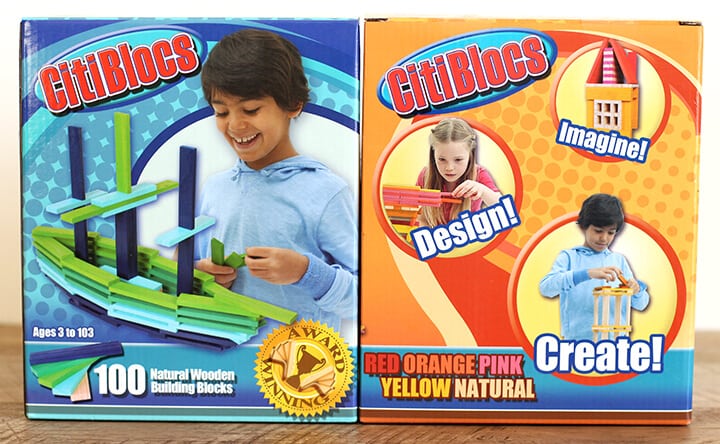 Citiblocs are billed as award-winning creative fun for ages 3 to 103, and all of our party guests and parents couldn't agree more! The 100-piece sets come in Hot Colors, Cool Colors or a Natural Wood set (50, 200 and 300 piece sets are also available).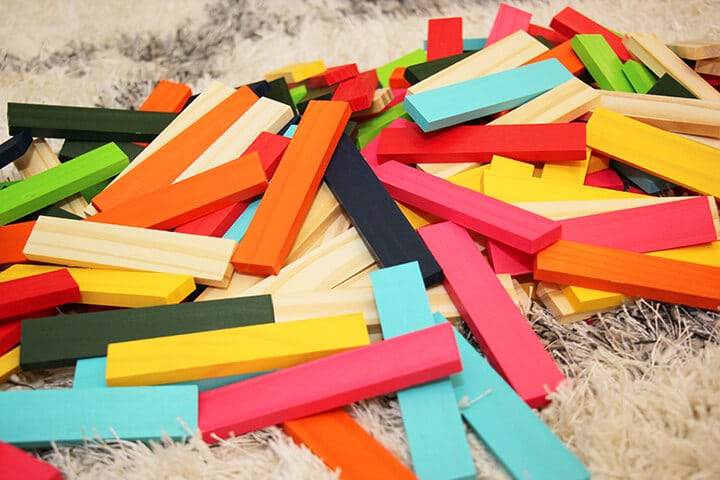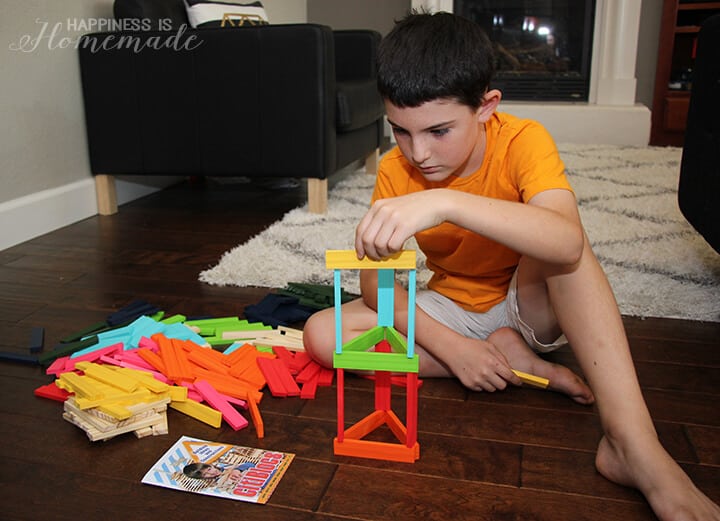 Don't let their small flat size fool you – these blocks are incredibly sturdy! (If you want to see some of the amazing things that you can build with Citiblocs, check out this page of Pinterest search results!). The Citiblocs received high praise from parents for the endless creative possibilities and product durability.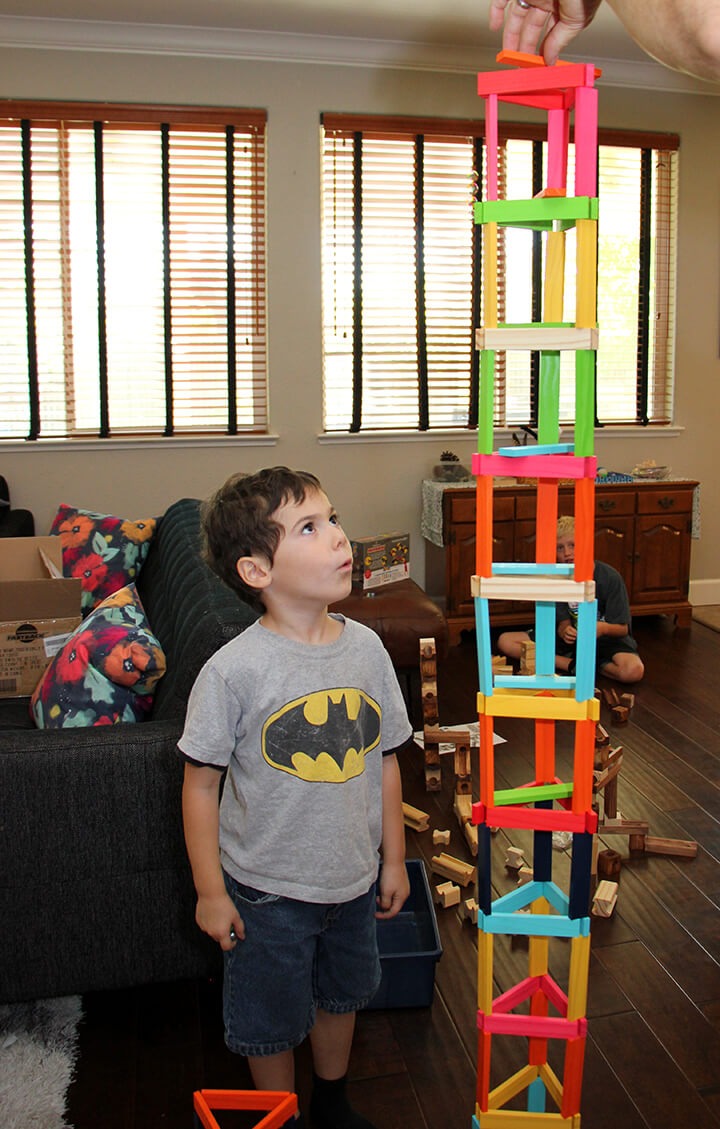 The parents joined in on the Citibloc building fun, and we quickly built towers that were nearly 6 feet tall! The kids were impressed with our skills, and a tower building contest was soon underway (followed by a knocking-the-towers-down session by the youngest kiddos!). The kids really enjoyed playing with the Citiblocs, and they continued to build with them all afternoon.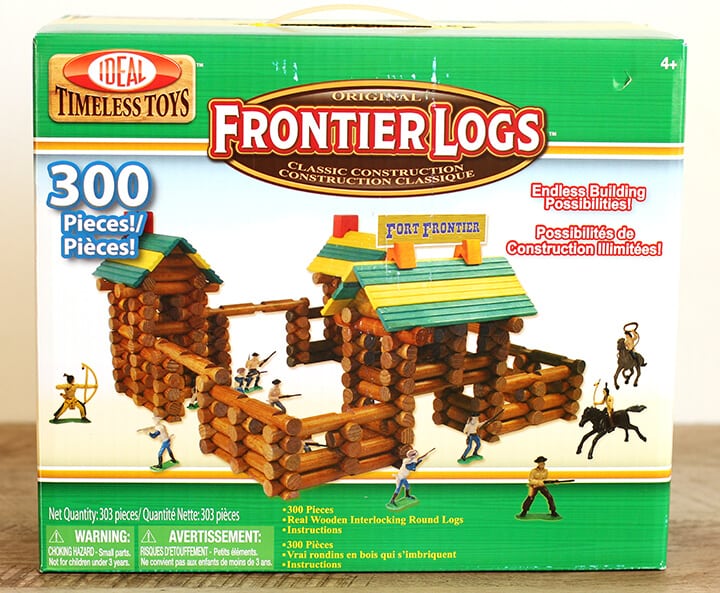 Frontier Logs are a nostalgic classic, and they still manage to maintain their timeless appeal. This 300 piece set is recommended for ages 4+, but assembly required a lot of adult assistance for the children under age 6.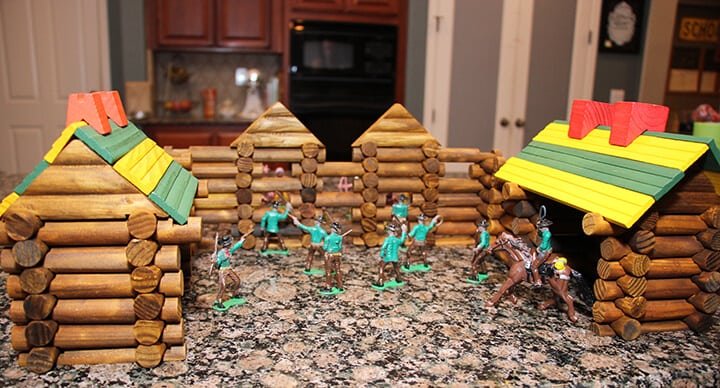 This fort was mostly built by parents, but the kids certainly enjoyed playing with it! The cowboy and Indian figures were especially popular with the older kids, and they tried to reenact their history lessons with the set.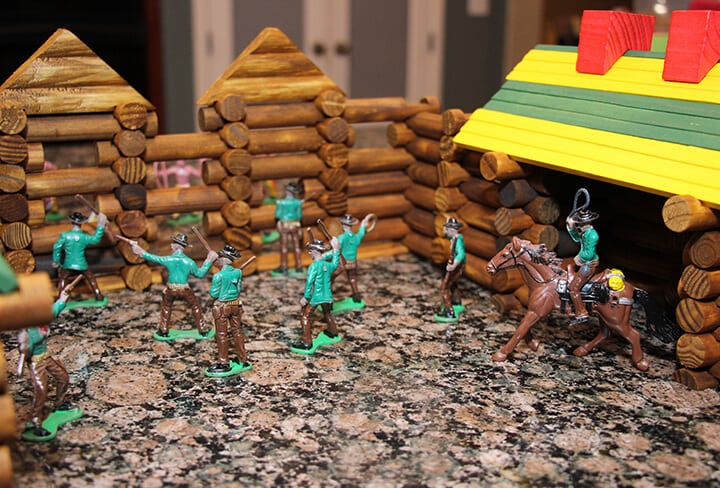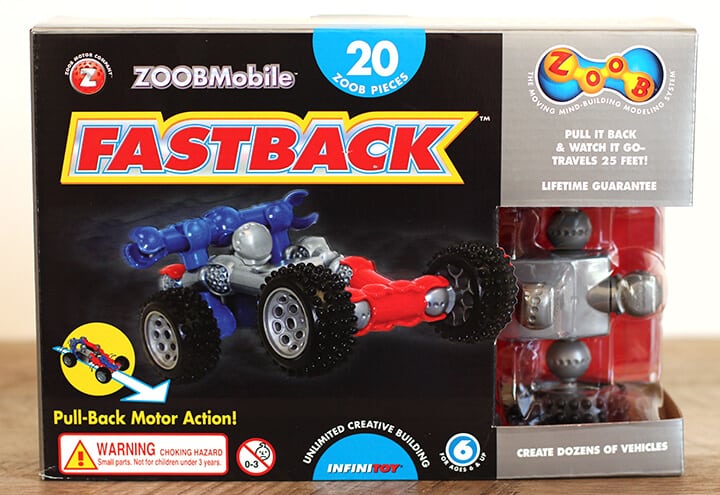 As the party was winding down, we gifted each guest with a ZOOB Mobile Fastback pull-back racer set as their party favor. These 20-piece sets are recommended for ages 6+, but we found that ALL of our guests (ages 4-10) had a lot of fun with them!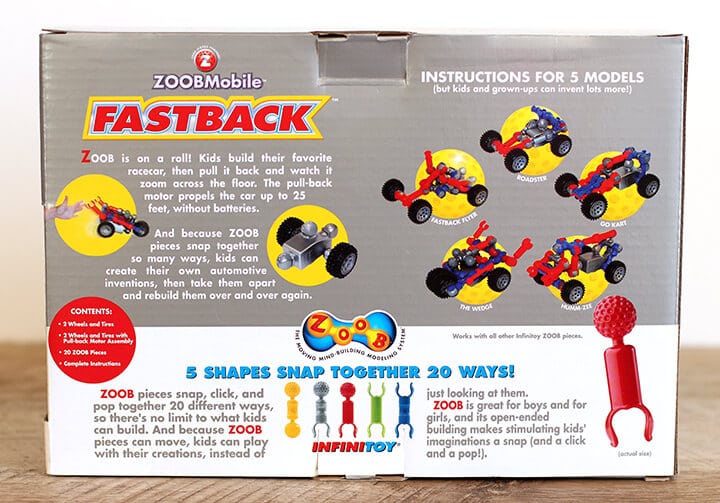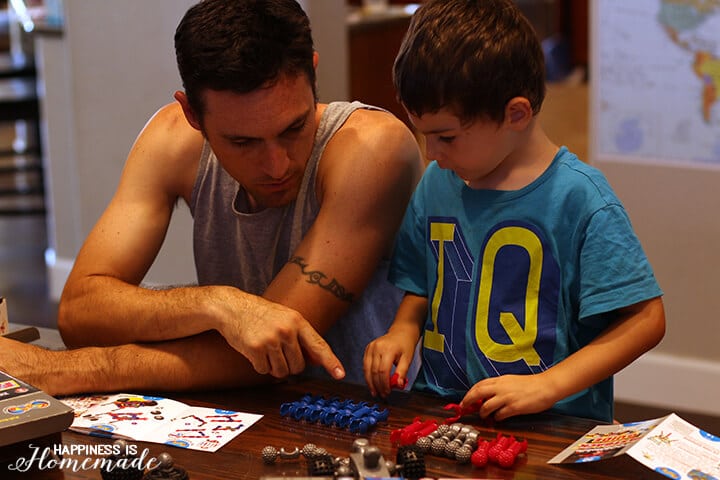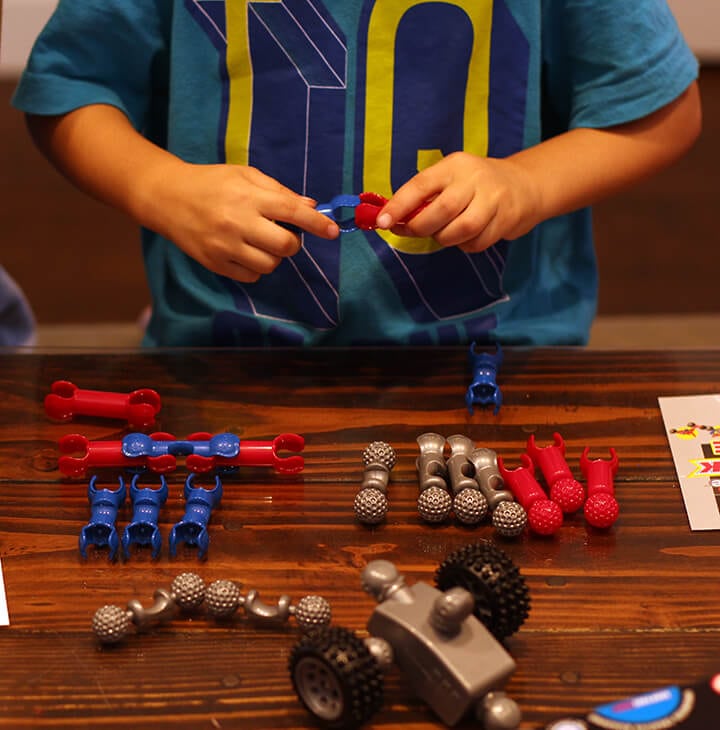 Younger children needed a bit of help with the assembly, but parents discovered that the smaller and more limited number of ZOOB pieces actually fostered more creativity in the kids. The pull-back wheel base gave the kids a stable surface to build upon, and the fact that it could be pulled back to send it zipping into motion was a HUGE hit. The set comes with instructions to build five different types of models, but there are LOTS of other ways that you can assemble the wheels and ZOOB pieces to create your own vehicles, too. There was an abundance of awesome race cars created that day!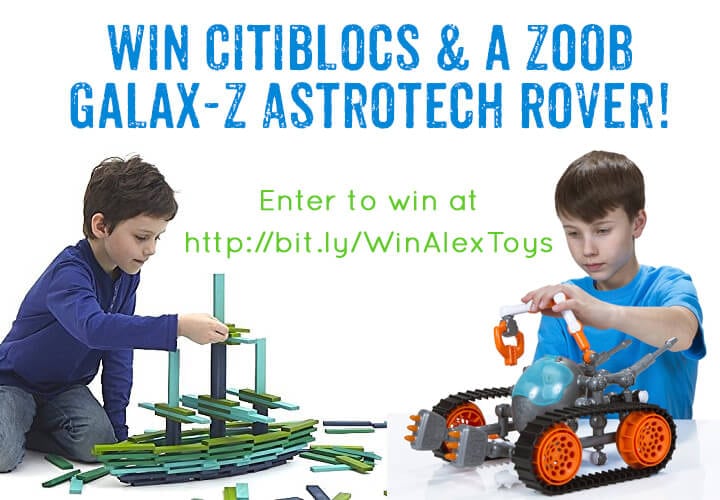 Alex Brands is giving one lucky reader their own 100-piece set of Cool Colors Citiblocs and a ZOOB Galax-Z Astrotech Rover!
Enter via the Rafflecopter form below, and be sure to follow Alex Brands on Facebook, Twitter and Instagram for the latest news and product information!