Woohoo! It's that time again, and I am super excited – time for me and 30+ of my craft blogger friends to clean out our craft supply stashes and send the surplus to YOU! I am so fortunate to have friends at some of the major craft companies who like to send me samples of their products from time to time, which is a HUGE perk of this job (thank you!), but it tends to lead to overcrowded shelves and drawers in my cramped craft room. My space is bursting at the seams right now, and I want to send some of these extra unused goodies your way!
This picture is just a small sampling of what will be included in my giveaway box (honestly, these are just the first few things that I grabbed from the drawers and shelves that were within arms reach!). I will be adding a lot more goodies to the box over the next week until there's no more room left in my flat rate box. Trust me, there will be TONS of fun stuff in here!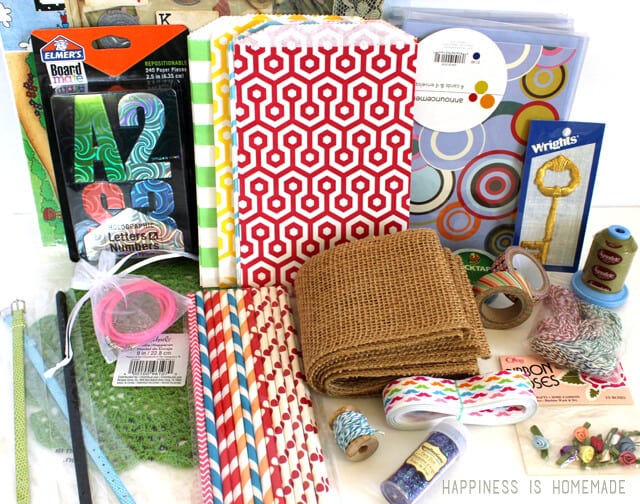 For even more incredible craft supply giveaways, hop on over to these blogs for lots more chances to win!