Blueberry & Banana Breakfast Parfaits
This post and its photos may contain affiliate links. As an Amazon associate I earn from qualifying purchases. If you make a purchase through these links, I may receive a small commission at no extra cost to you!
These fun blueberry and banana breakfast parfaits are quick, easy, healthy and delicious! Topped with creamy yogurt, granola and flax seeds – YUM!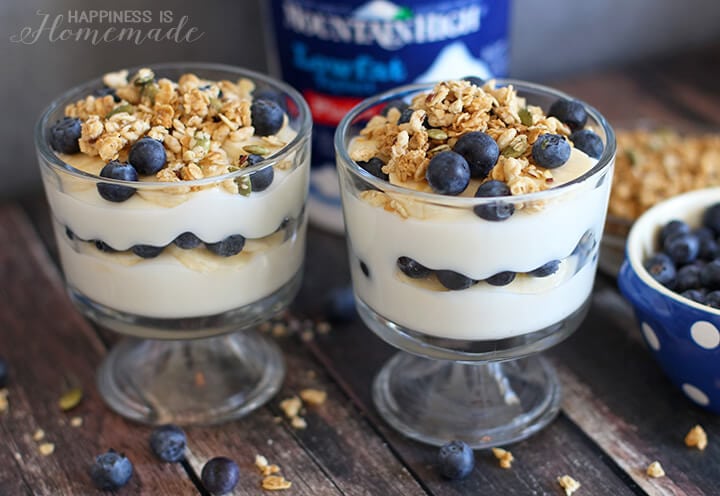 All it takes to create this simple healthy breakfast is a banana, blueberries, Mountain High Yoghurt, and your favorite granola! I prefer to use vanilla yoghurt in this recipe, but since my kiddos all like different flavors, I occasionally buy plain yoghurt, and let them flavor it themselves with vanilla bean paste/extract, honey or jam. I like to use Mountain High Yoghurt because it is high in protein, and a perfect way to start your day!
[Fun facts: Why Does Mountain High Yoghurt spell it "yogHurt?" Yoghurt or yogurt – both spellings can be found in the dictionary, but "yoghurt" is more similar to how the word is spelled in many European countries. Since it was first produced back in the 1970s, Mountain High Yoghurt has been made in the Old World way (it slowly turns into yoghurt while sitting in the cup), so their founders spelled yoghurt with an "h." Today they consider the "h" to stand for healthy lifestyle or for the hundreds of ways you can use Mountain High Yoghurt to add nutrition to any recipe or meal!]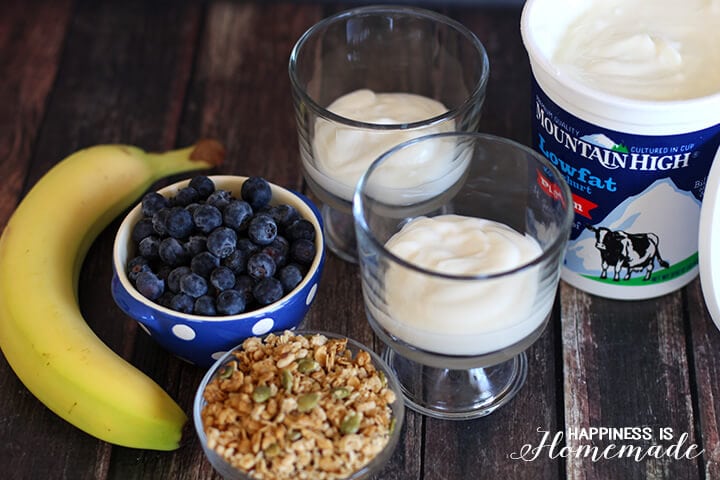 I started by flavoring our yoghurt with a bit of vanilla extract, and then adding a thin layer of yoghurt to the bottom of the parfait cups.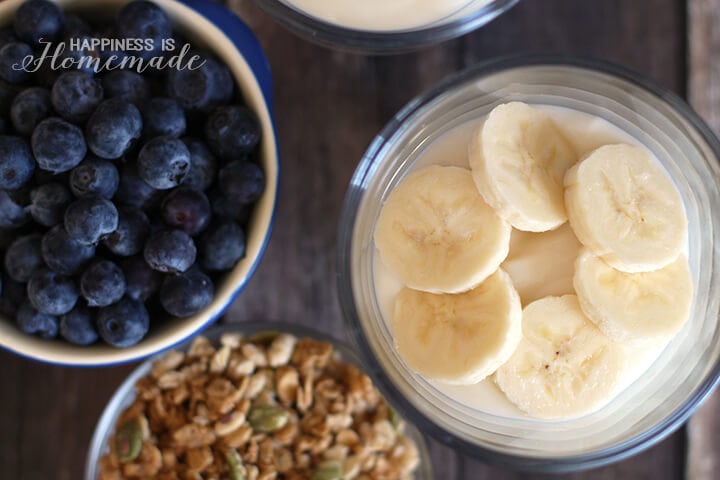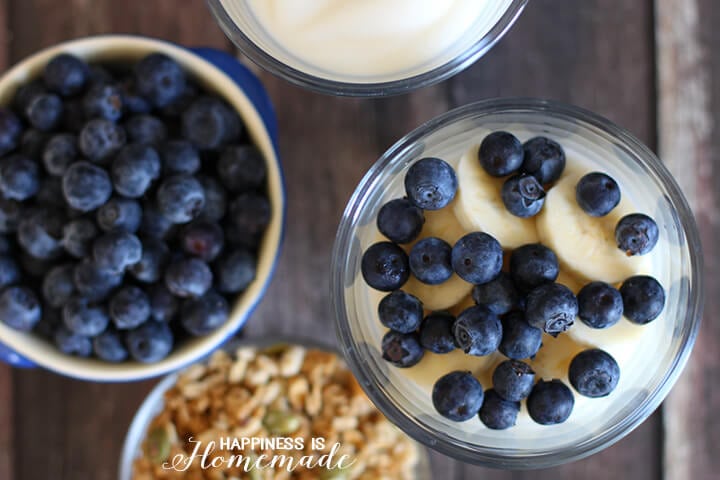 Top the yoghurt layer with sliced bananas and blueberries.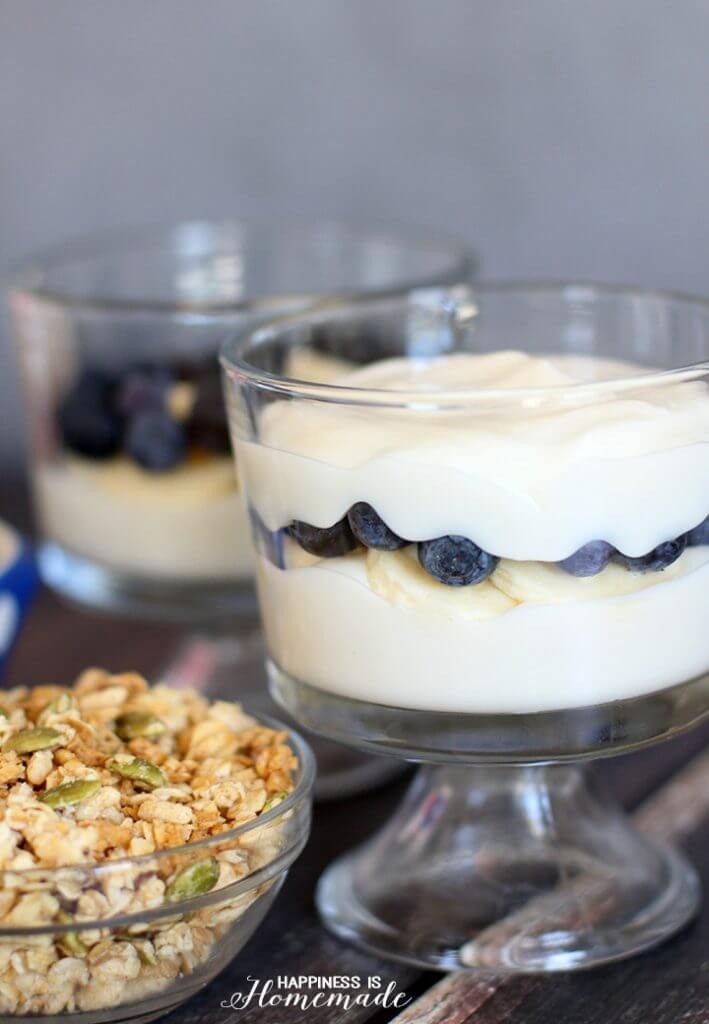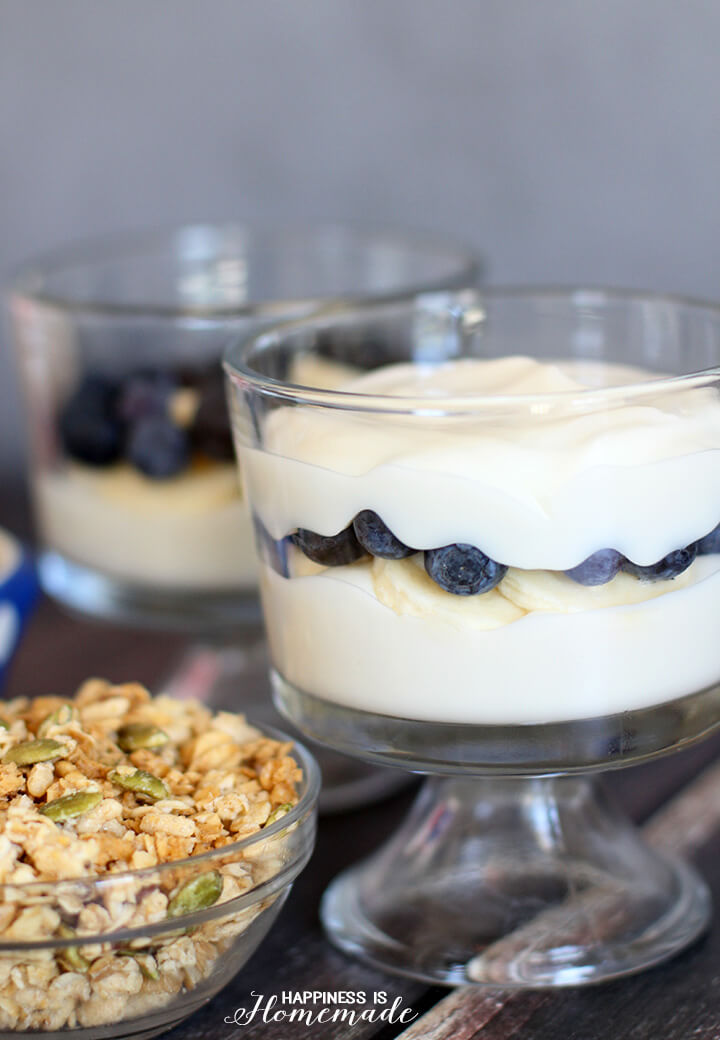 Continue to alternate layers of fruit and yoghurt until your parfait dish is full.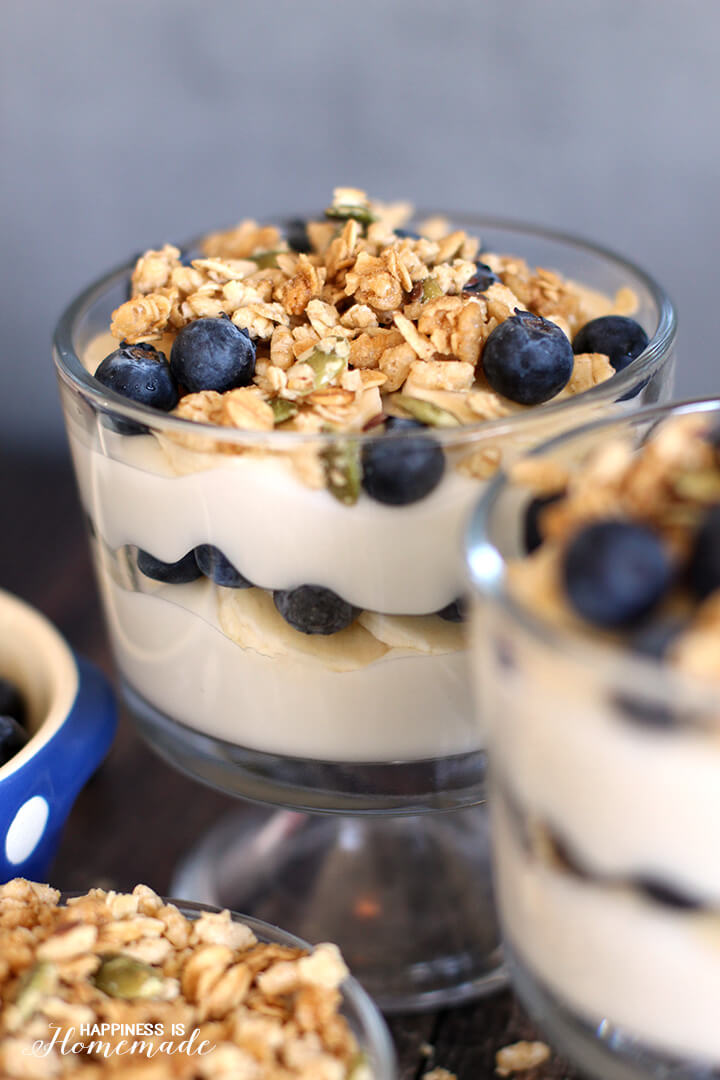 Top with a sprinkle of your favorite granola. My favorite is from our grocer's bulk bins, and it's packed full of flax and pumpkin seeds.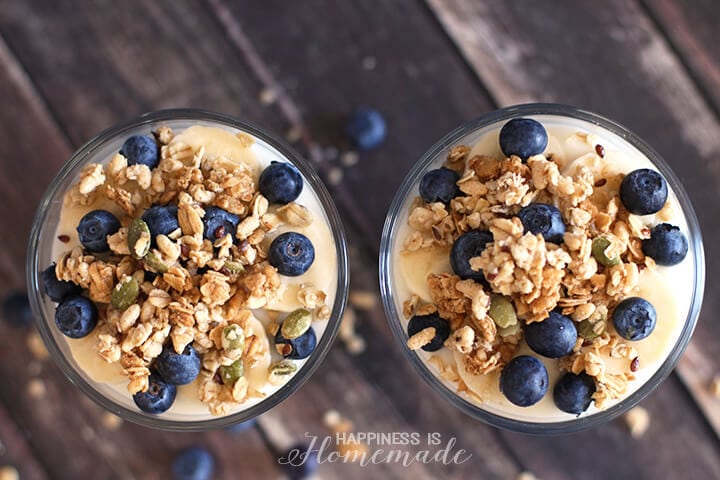 Breakfast is served! Easy peasy!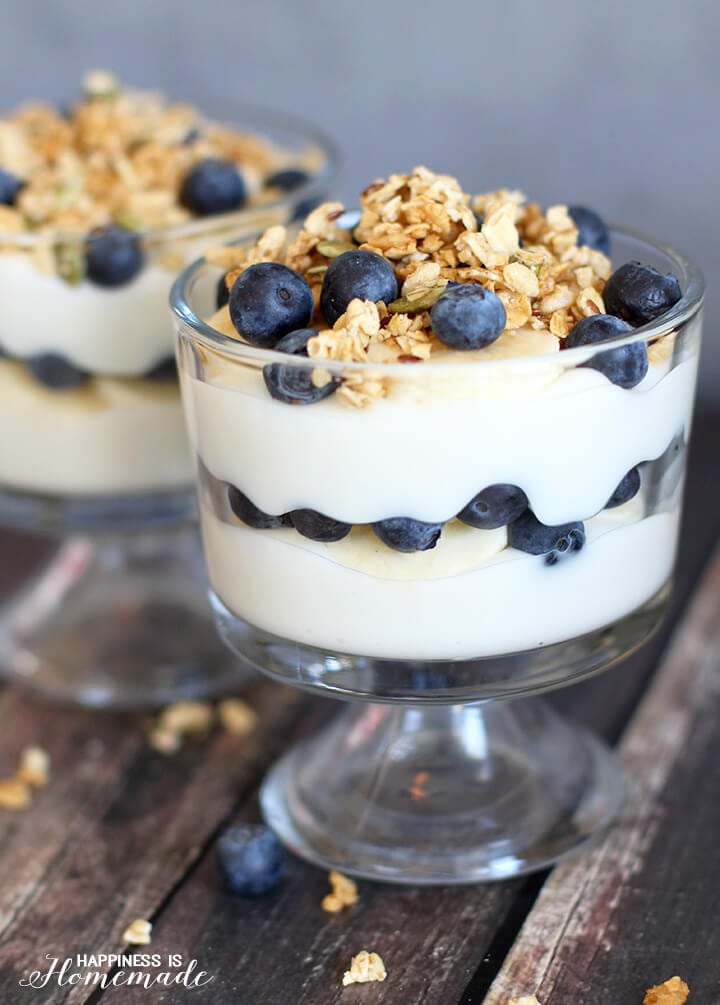 These breakfast parfaits are extremely kid-friendly, too! Bananas, blueberries and yoghurt with granola are a few of my 4-year-old's favorite foods, so he polished off an entire parfait in about three minutes flat!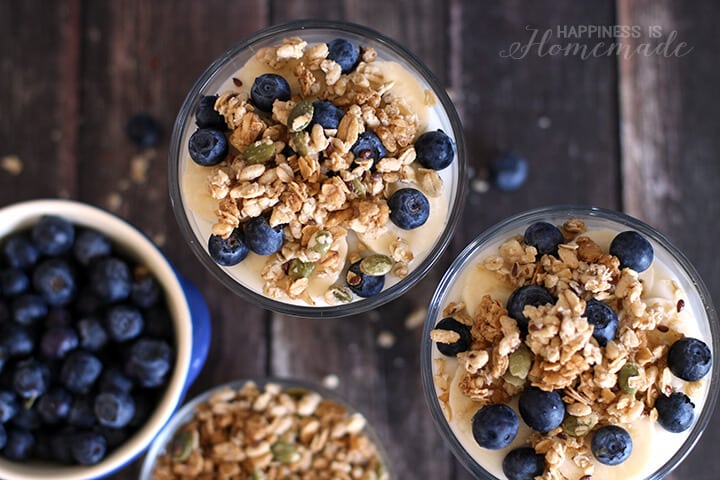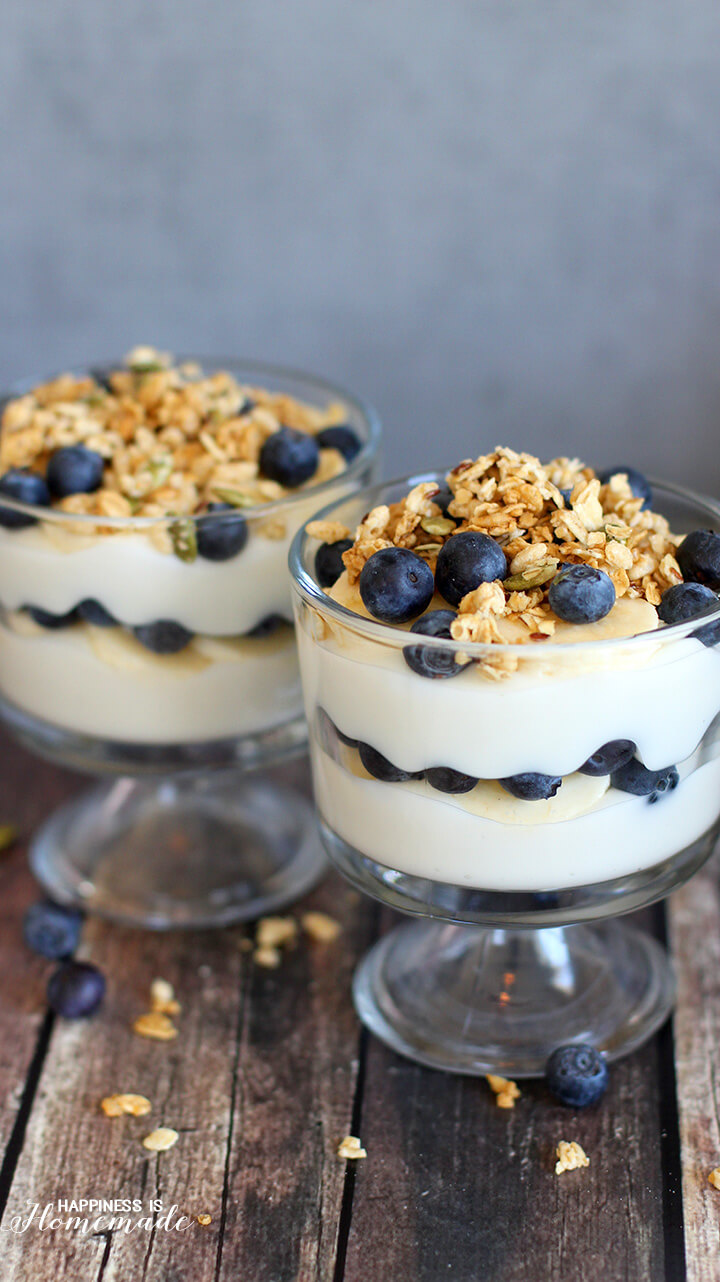 For even more delicious recipes and money-saving coupons, visit the Mountain High Yoghurt website, and give them a follow on Facebook, Pinterest, and Instagram!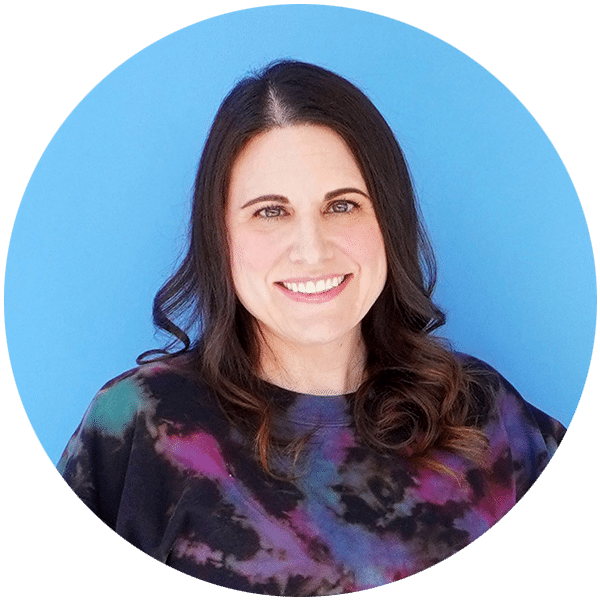 Heidi Kundin has captivated the hearts of millions with her colorful and inspiring approach to crafting, celebrations, and family fun. With over 15 years of experience, Heidi's website has become a must-visit destination for those seeking quick and easy creative ideas and last-minute solutions. Her warm personality shines through her posts, inviting readers to join her on a creative journey that's fun, rewarding, and achievable.