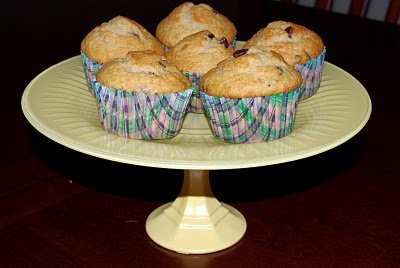 I've been eyeing cake stands for awhile now, but I just couldn't justify spending $30 on something that I don't actually need. Actually, I'm pretty sure that I do have the need to make my baked goods look pretty, but I still didn't want to part with my hard earned money! Crafty and thrifty inspiration can strike at any time, however – this time it was at the dollar store!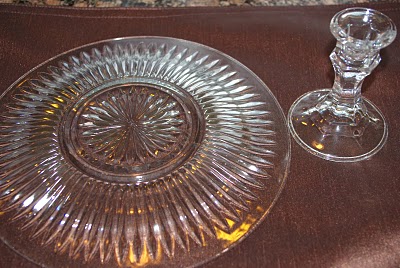 I saw these two pieces of glass, and I knew that they were meant to be joined together in a lifetime of happiness!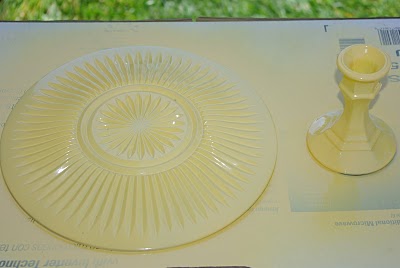 I wasn't too keen on the clear glass look, so I started with a few coats of spray paint. I only painted the underneath side of the plate, not only so that you can still see the plate texture on the finished cake stand, but also because I'm a little paranoid about how food-safe a spray painted finish might be.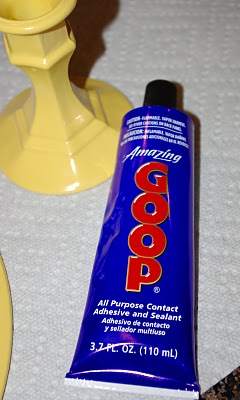 I originally was going to use E-6000 glue to join the pieces together, but both myself and Home Depot were all out, so the hubby grabbed this Amazing Goop instead. It worked great, but be sure to use it in a well ventilated area! Let it cure for 24 hours…I also hit mine up with one last coat of spray paint to finish it off.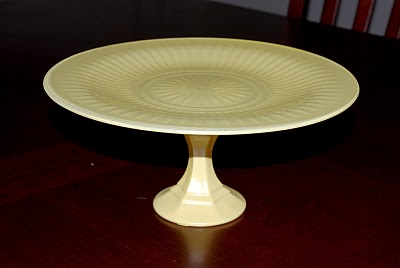 Easy peasy and cute as can be! Now my cakes, cookies and muffins can be properly displayed without breaking the bank!