I recently received a gift card from Consumer Crafts along with the challenge of spending $50 on their site and making a video to show off my goodies to you guy. I say "challenge" because it is nearly impossible to decide what to spend your money on at Consumer Crafts!  They have every crafting supply you can possibly imagine, and the prices are the best that I've ever seen. Seriously. I can't believe that I hadn't been shopping at Consumer Crafts before this challenge, but you can bet that I will be from now on!
My $50 went a really long way, and my box was jam packed with craft supplies. It felt like Christmas when I started digging into that package! Here's what I got:
Wire snowflake bead forms (enough to make 21 beaded snowflake ornaments) and lots and lots of beads!  My boys are going to be making these for holiday gifts for their friends and family this year, and I can't wait to see how they turn out!
Felties Santa kit, Aleene's True Snow, lots of glitter, star shaped push pins, a black bib necklace base, two grey ruffle flowers, and 2 yards of Bling on a Roll.
…and two more Felties kits that were already in progress by the time I could grab my camera! Each kit makes 4-6 ornaments and assembles easily with nothing but glue.
Speaking of my next order…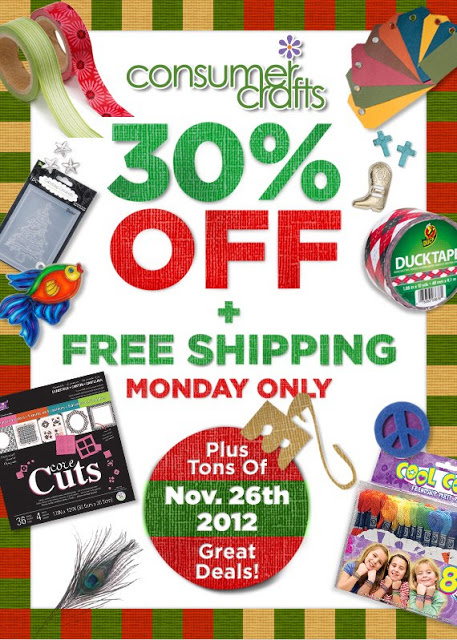 Yep, that's right! Consumer Crafts is offering 30% off sitewide PLUS free shipping for Cyber Monday! This deal is good for Monday, November 26th only, but there are a ton of other great doorbusters available all weekend while supplies last. There's an incredible deal on a Silhouette Cameo for only $239.97!
Want to see what I've got loaded up in my cart for Monday's sale?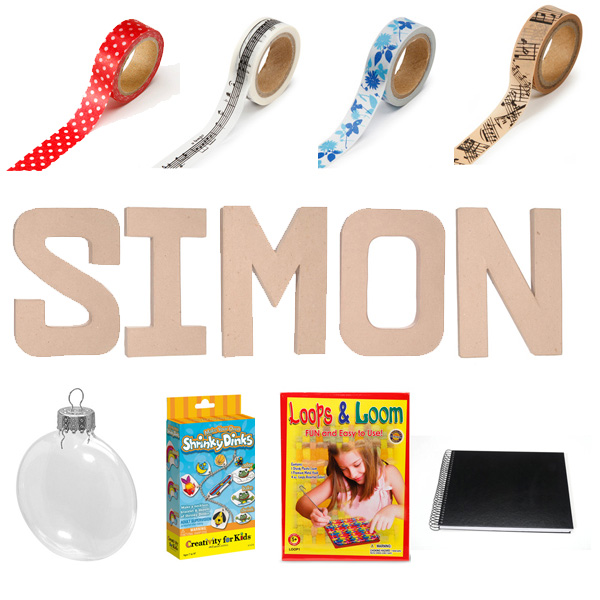 Washi tape, paper mache letters, clear glass ornaments, Shrinky Dinks and potholder weaving kits for stocking stuffers, and a perfectly sized 9″x12″ wirebound sketch book for myself.
Happy shopping! To be the first to hear about sales and keep up to date with all the latest products, be sure to follow Consumer Crafts on Facebook and Twitter. For more great inspiration, check out Crafts Unleashed for all sorts of craft project ideas.

I wrote this post as part of a paid campaign with Consumer Crafts and The Blueprint Social. All opinions expressed are my own.