My youngest son's 1st birthday is coming up in a few weeks, and I've been busy creating all kinds of fabulous party decorations using Print Candee's Little Cowboy line of clip art and papers. I started out with the intent of making just one quick batch of cupcake toppers, but before I knew it I had made a full series of party decorations – banners, garland, table signs, centerpiece decor and more! The graphics were simply too adorable not to include more of them in our celebration!
While I was in the midst of my new Little Cowboy obsession, I decided to take my crafting one step further into something that could be used well after his birthday party is over. All three of my boys love building things, so making them a set of puzzle blocks was kind of a no-brainer for me. It was so easy, and the results are fantastic – my boys can't seem to put them down, and I love that it challenges their minds as well as their stacking skills!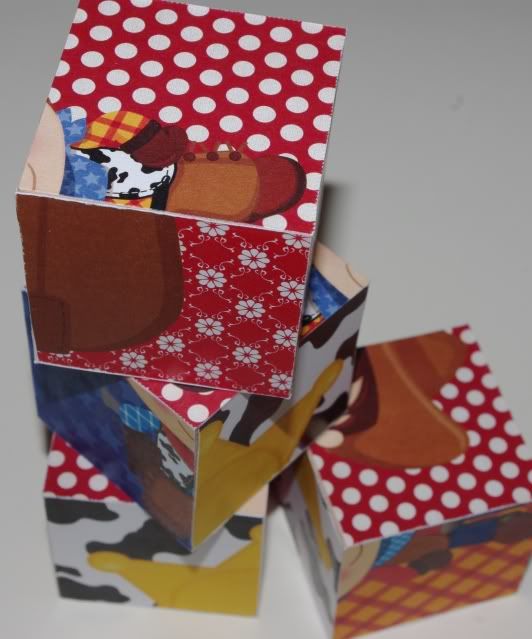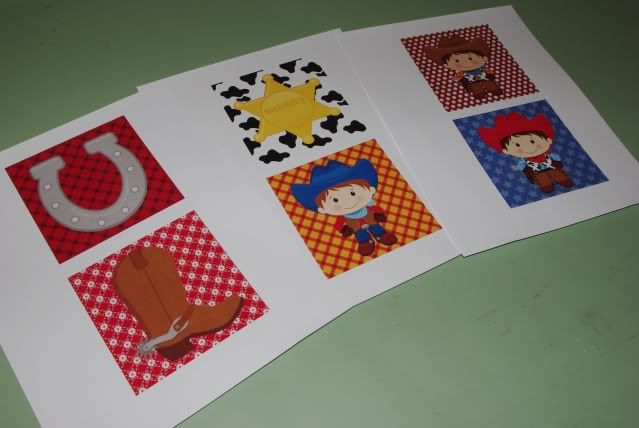 To begin I used graphic design software (Photoshop) to create a file that combined both the background paper and the clip art in one layer which allowed my designs to be printed on one sheet of cardstock. If you don't have access to design software you can just as easily print the background paper and the clip art on separate sheets and combine them in a later step. No worries!
I had four 2″ square wooden blocks, so I needed to create six 4″ squares to cover all six sides of the blocks (adding just a fraction of an inch of extra background paper for a bit of working room). Once you have all of your 4″ squares printed, cut them out from the larger sheet of paper, and then cut each square into four equal 2″x2″ pieces.
Brush a light coat of Mod Podge on to the top of your block (alternately you can put the Mod Podge on the back of the paper, but I found that I had better control of the placement when I put the Mod Podge directly on to the block), and firmly place your paper puzzle piece on top. Be sure you smooth out any air bubbles!
Continue until you have adhered all four pieces and allow them to dry for about 30 minutes. If you had to print your clip art and background paper separately wait until the first layer is completely dry before you Mod Podge the next clip art layer.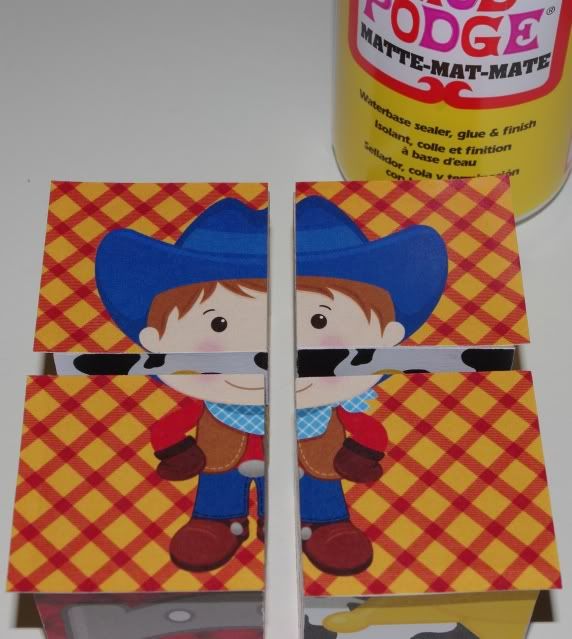 Once the paper is dry, trim away any excess with a sharp craft knife.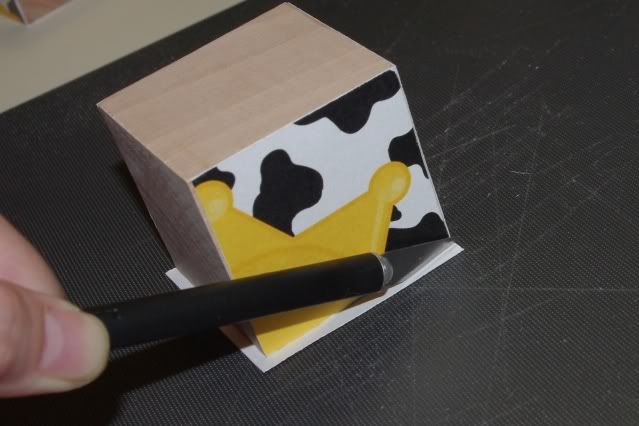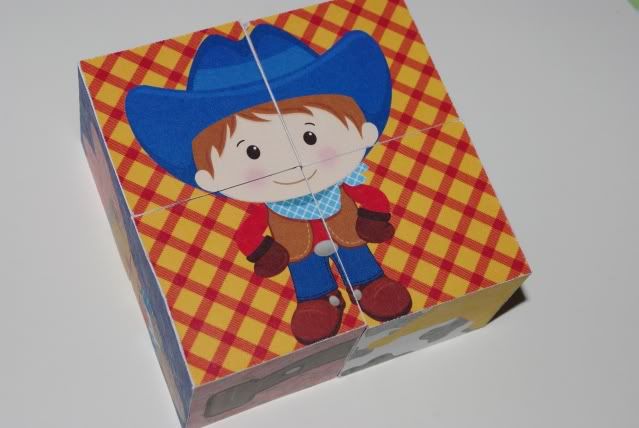 Easy peasy and cute to boot! Now finish up your other five sides and pass them off to eager little hands!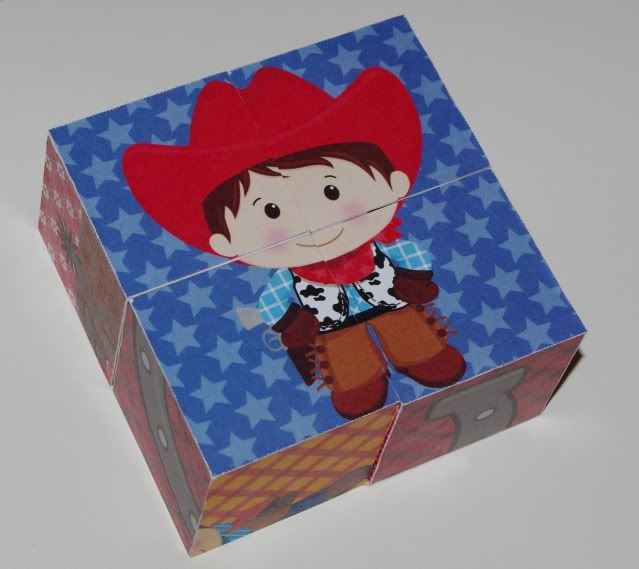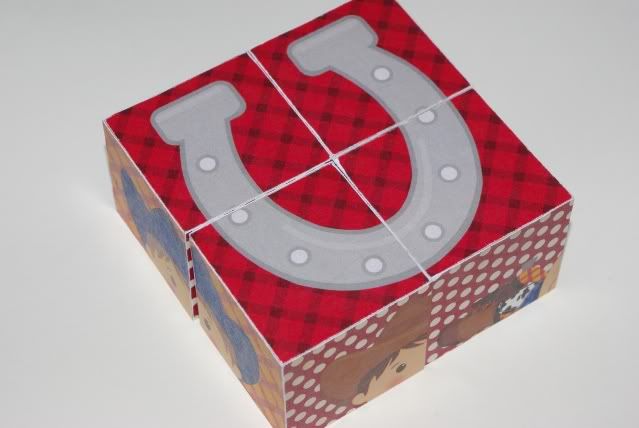 I also highly recommend sealing these blocks with a top coat of Mod Podge or varnish to increase their longevity. These promise to bring lots of fun for a very long time!