When I was growing up, my creative and artistic grandmother always had a collection of rubber stamps on her desk, and they were one of my most favorite things to play with when I'd visit her house. I would stamp anything and everything that she would allow me to, and she always encouraged me to create and explore different patterns and color combinations. Years later after she passed away, I inherited many of her favorite rubber stamps, and to this day I feel a special kind of inspiration whenever I work on a stamping project.
When I heard that Silhouette developed a stamping material that allows you to create and cut your own custom stamps, I was SO excited to give it a try! I have hand carved my own stamps in the past, and for as much as I enjoy the final product, it is always very time consuming and delicate work. The idea of cutting a custom stamp with my Silhouette machine – precise and in mere minutes – was incredibly appealing. I purchased a Stamping Starter Kit, and cut my first stamps last night, and it worked even better than I imagined!
The stamp material is thin and flexible, and it cuts as smoothly and easily as butter. There are three sheets of stamp material in the starter kit, and I was able to cut ten stamps out of my first sheet (average size was about 2″x2″). I can't wait to show off the projects that I have in mind for them!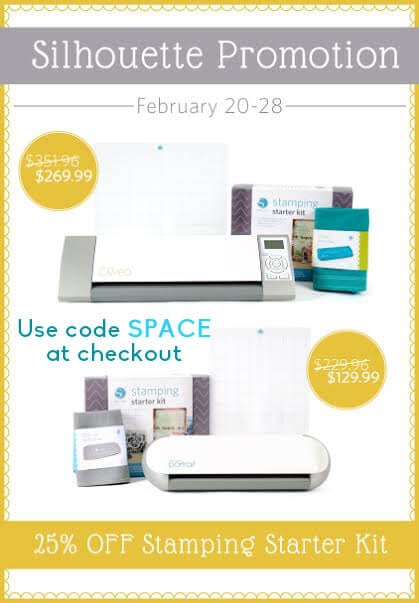 Right now Silhouette is having a promotion where you can pick up one of these awesome bundles at a super discount – just use code SPACE to save:
1 Silhouette CAMEO machine, 1 Stamping Starter Kit, 1 Light Hold Cutting Mat & Teal CAMEO Dust Cover for $269.99 (that's an $82 savings!)!
1 Silhouette Portrait machine, 1 Stamping Starter Kit, 1 Light Hold Cutting Mat & Grey Portrait Dust Cover for $129.99 (that's a $100 savings!)!
If you already have a Silhouette machine, all a la carte Stamping Starter Kits are 25% off!
But that's not all! Almost EVERYTHING in the store is 20% off with FREE SHIPPING on orders of $25 or more (including the machine bundles!) (20% off excludes cutting machines, downloads, download cards, subscriptions and gift cards). Remember to use code SPACE at checkout to receive the discount prices!
Still not convinced that you NEED a Silhouette machine and Stamping Starter Kit? Check out some of these awesome stamped projects that I can't wait to try!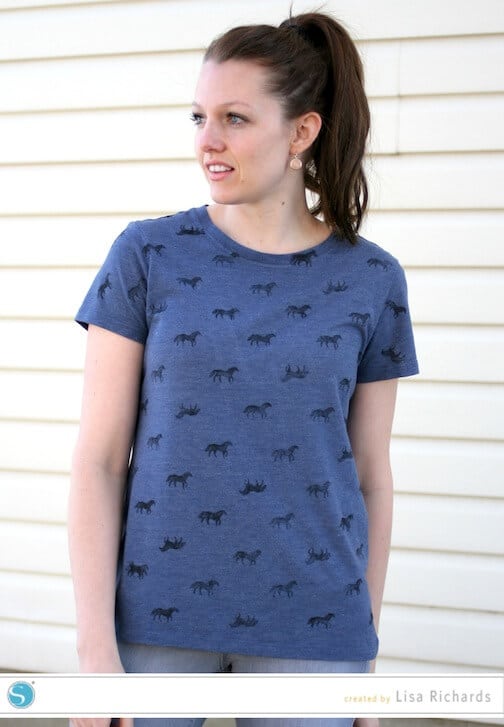 Stamped Horse Shirt Refashion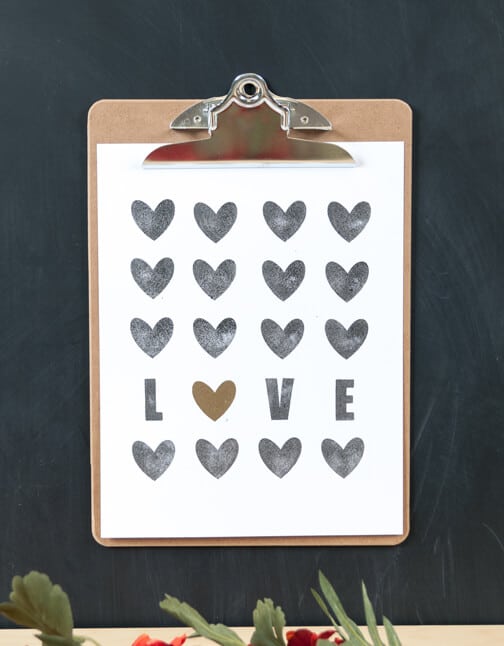 Stamped Specimen Art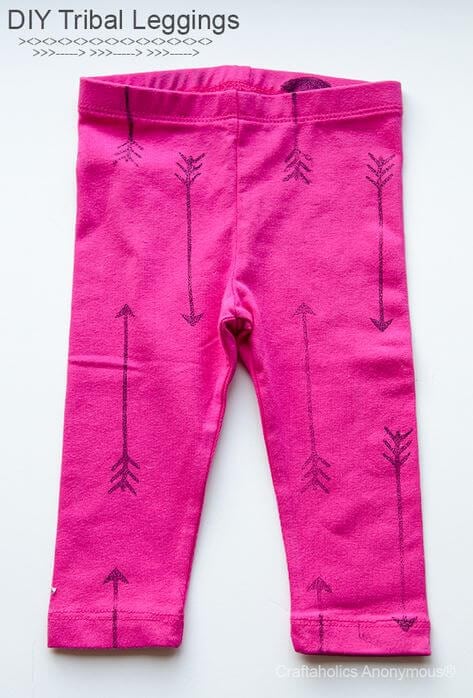 Stamped Leggings by Craftaholics Anonymous
Hop on over to the Silhouette store and pick up your super discounted supplies today – just don't forget to use code SPACE at checkout to receive the promotional price!