DIY Gift Idea: Tile Trivet
This post and its photos may contain affiliate links. As an Amazon associate I earn from qualifying purchases. If you make a purchase through these links, I may receive a small commission at no extra cost to you!
Make this adorable DIY tile trivet and easily put together a quick and inexpensive DIY gift idea that's perfect for Christmas, housewarmings, Mother's Day, birthdays, and more!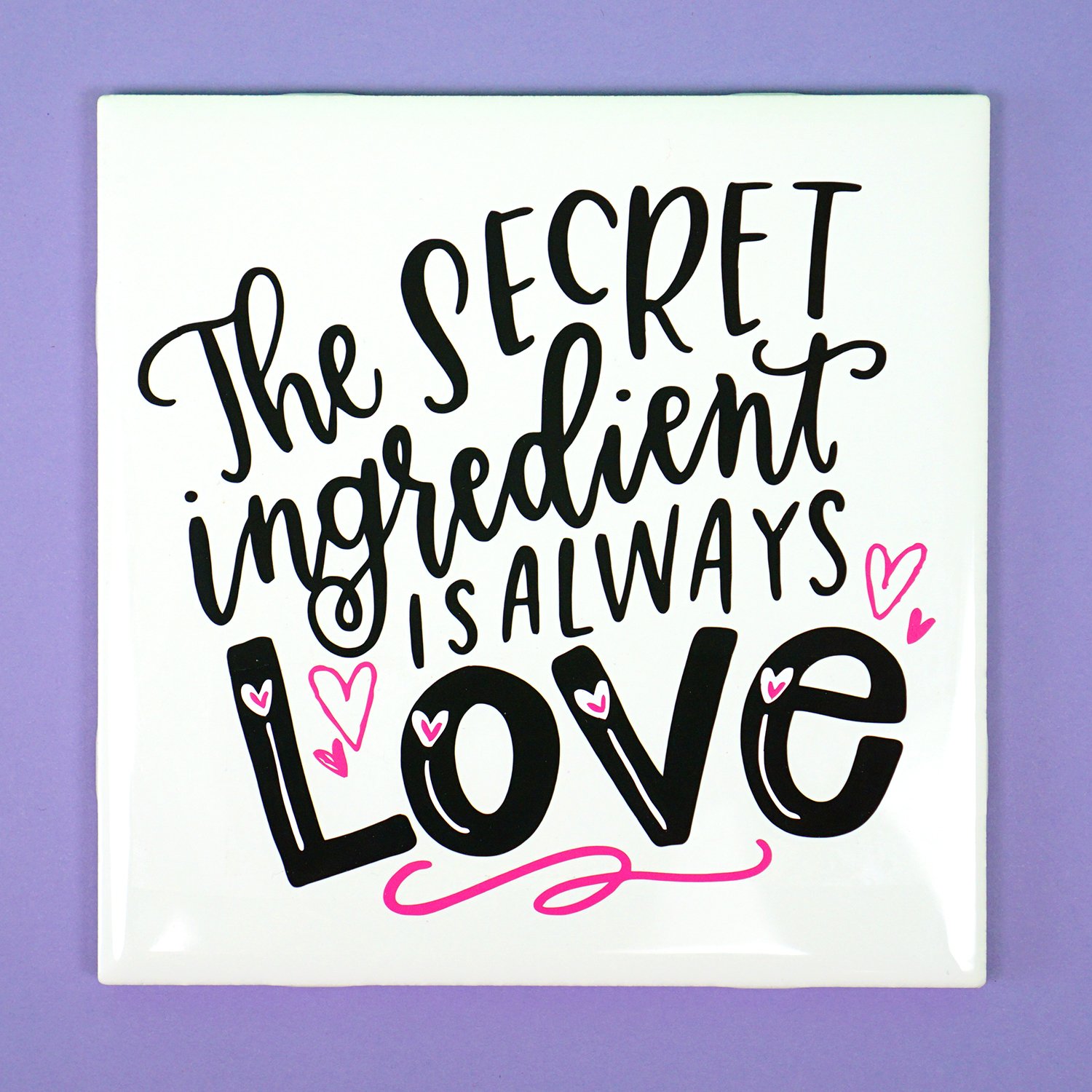 DIY Gift Idea: Tile Trivet
It's quick and easy to make your own tile trivet using inexpensive tile and iron-on vinyl! Bundle the trivet with a cute kitchen towel and a few utensils, and you have an adorable homemade gift idea that's perfect for Christmas, housewarmings, Mother's Day, and more! This might be the cutest cheap DIY gift idea ever!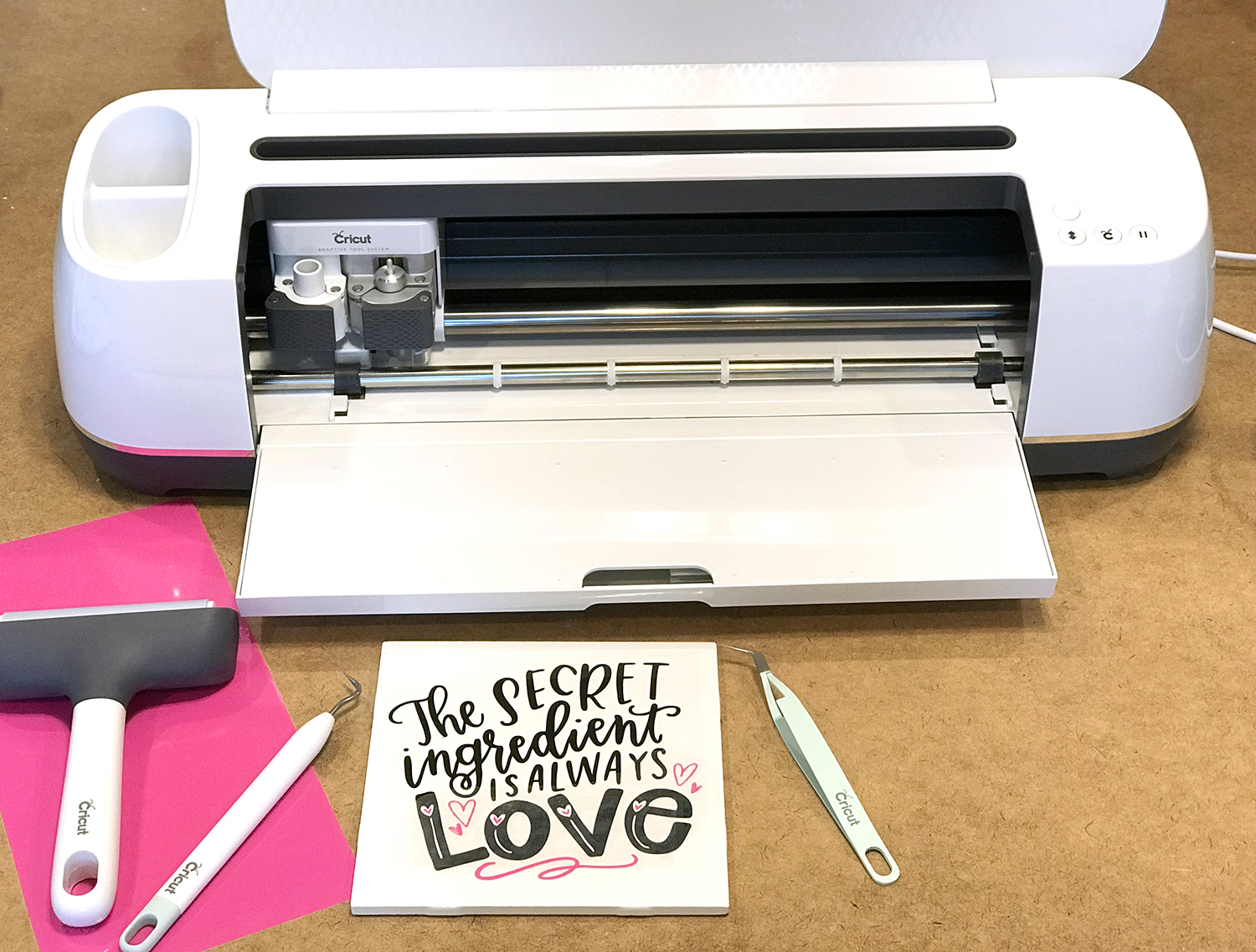 Begin by using your Cricut machine to cut the design out of iron-on vinyl (for this design, I used scrap pieces of black, pink, and white iron-on), weeding the excess, and laying out the design on to the tile.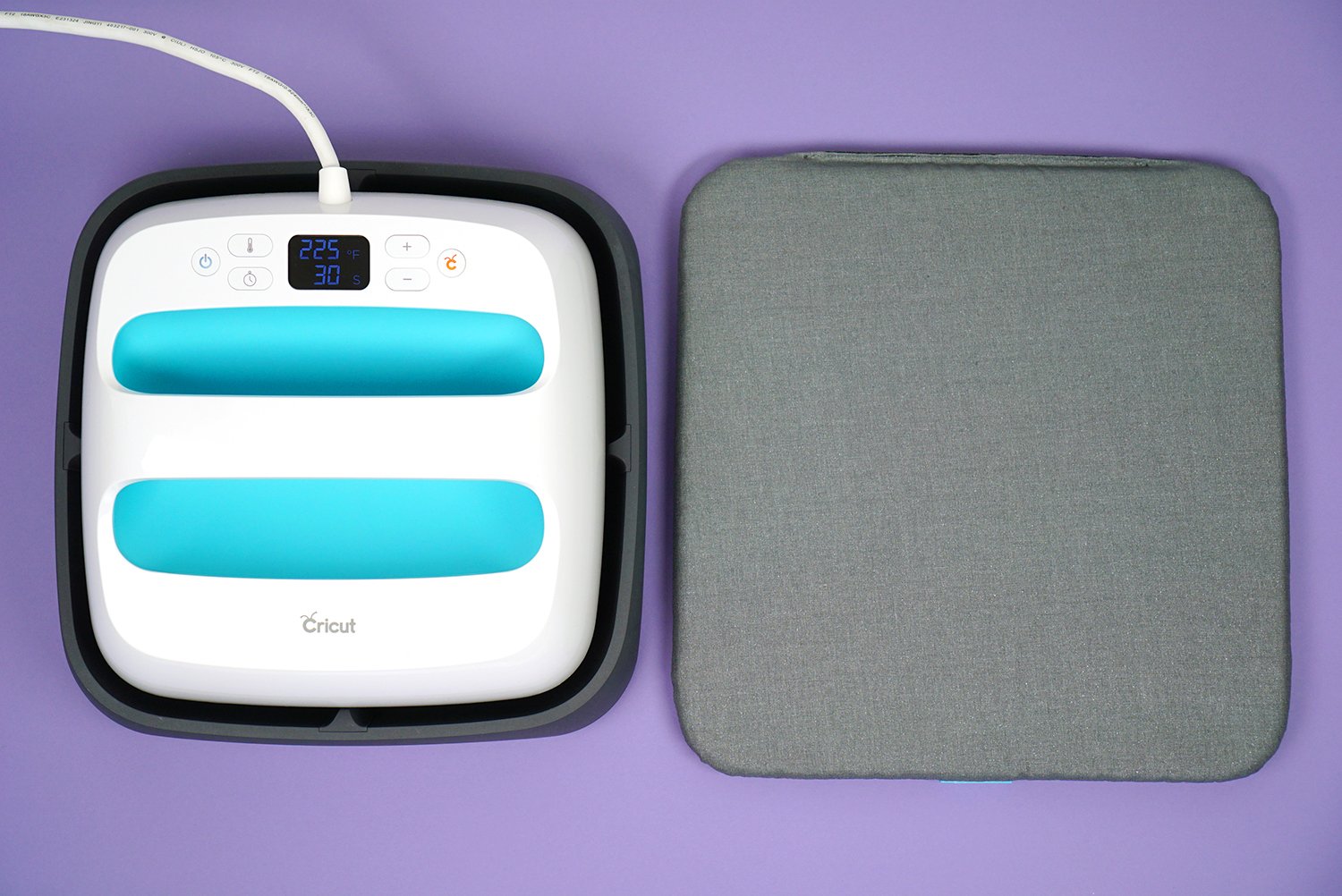 When I first got my Cricut EasyPress, I wasn't sure if I would actually use it enough to warrant the cost, but now that I've had my EasyPress for nearly a year, I can laugh at how silly that sentiment was! In the past 10 months, I have shared tons of projects that use the EasyPress, and those are just the ones that have made it to the blog! I've used the EasyPress DOZENS of times, and it has truly been a game-changer when it comes to working with iron-on!
You can read more about why I love the EasyPress here, but the #1 reason is the 9″ square plate that heats to a perfectly even and precise temperature which allows me to get the perfect iron-on application every. single. time!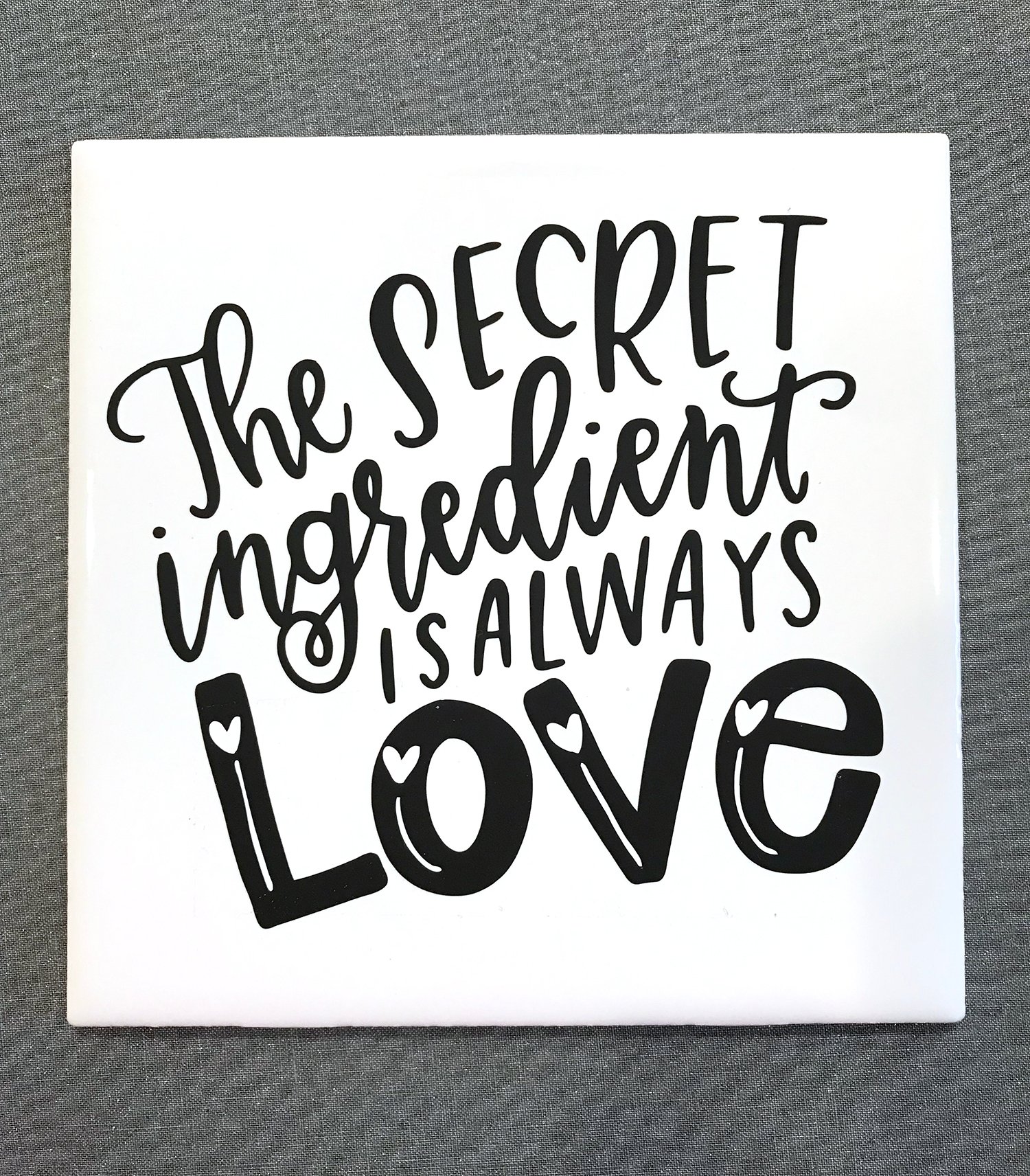 I started by applying the base coat of black iron-on vinyl letters using the 300 degrees/30 second setting, and then I layered the white details on top of the "LOVE."
Note: I like to place a thin tea towel or Teflon sheet between my project and the EasyPress when I'm working with non-traditional iron-on bases.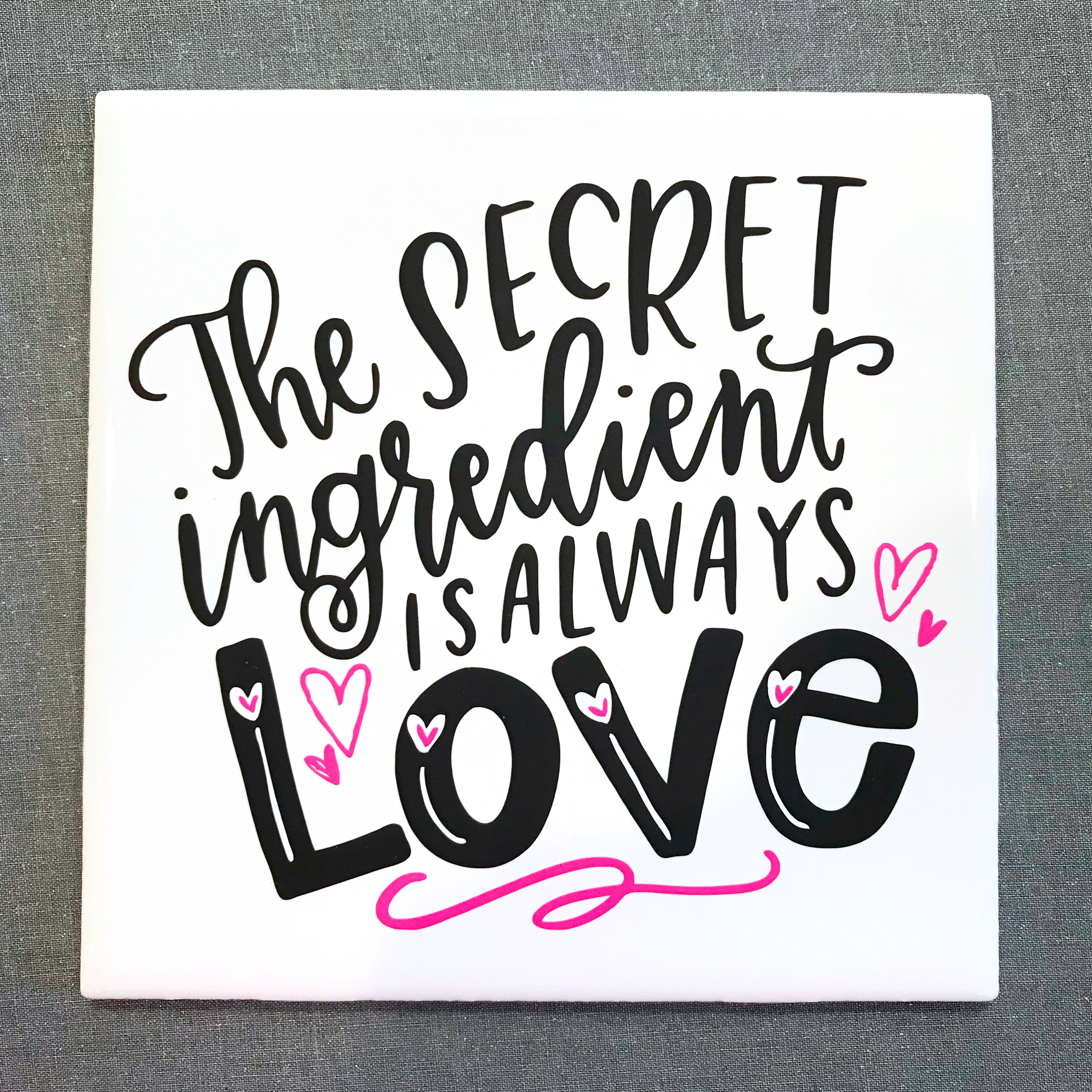 Next, I added the pink accents and gave the entire tile one additional pass with the EasyPress. If desired, spray the top of the tile with a couple of coats of glossy sealer for an even more durable finish.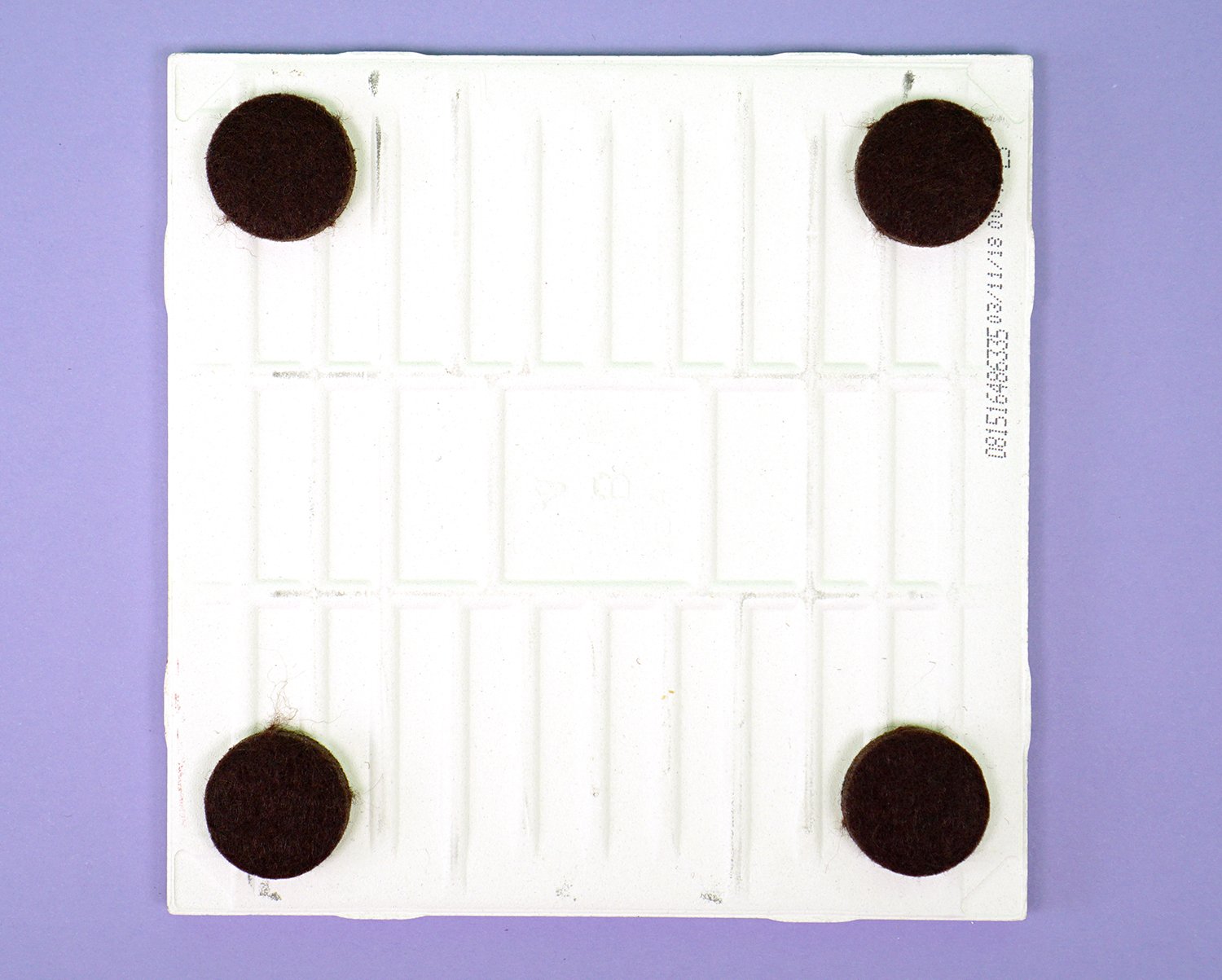 Add the adhesive felt circles to the bottom of the tile.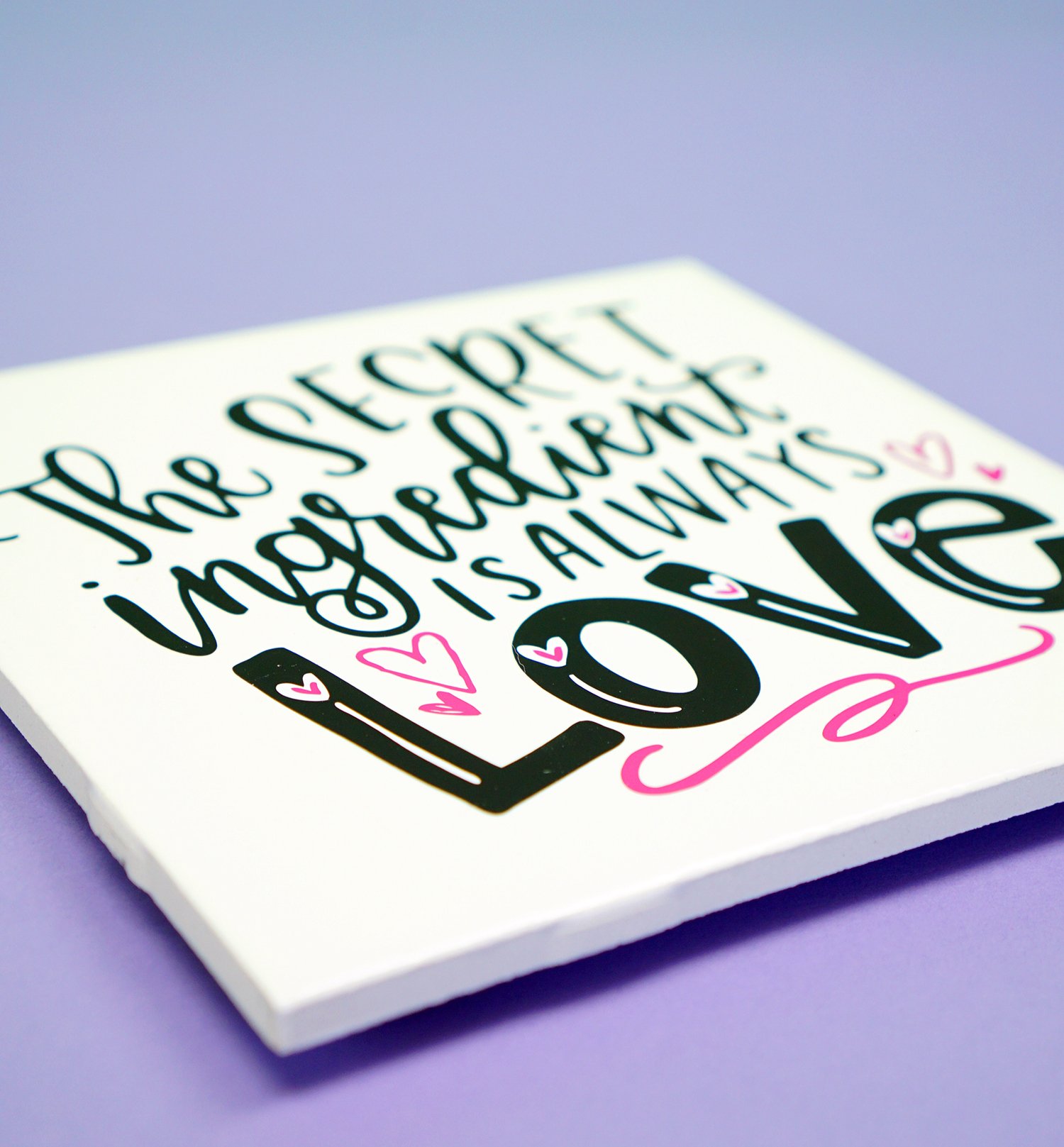 The felt circles help raise the trivet up off of the counter so that heat can circulate around it. While the iron-on design is able to withstand high amounts of heat, I would recommend that this trivet is used for warm items and not super HOT dishes directly from the oven.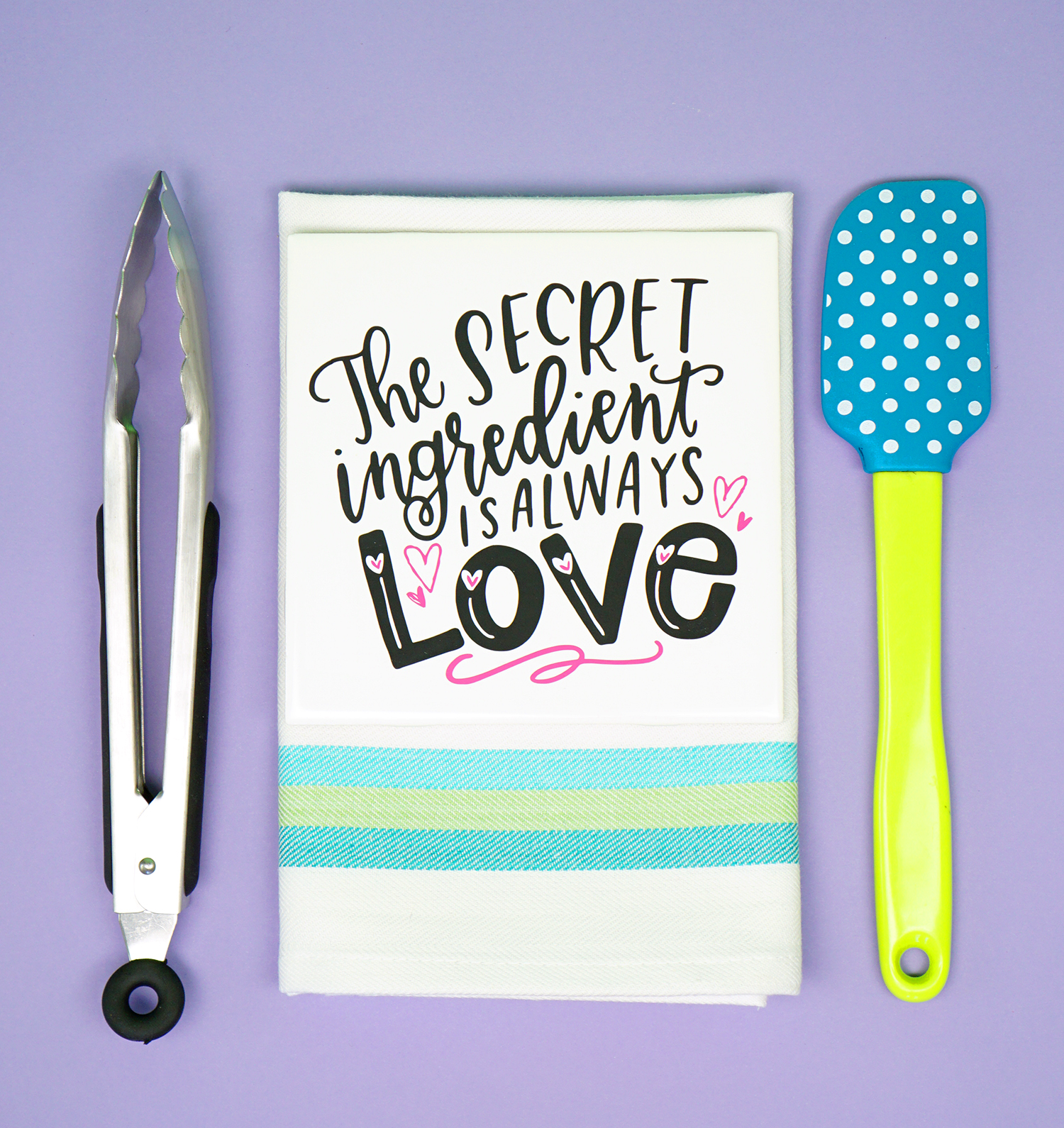 The tile trivet would make a fantastic homemade gift idea as-is, but when you pair it with a cute kitchen towel and a few kitchen tools, it becomes an even more awesome gift! I often find inexpensive kitchen tools at places like Dollar Tree, Daiso, and the Target Dollar Spot that would be perfect for this cute kitchen gift, and enable you to make a heartfelt homemade gift package for under $10!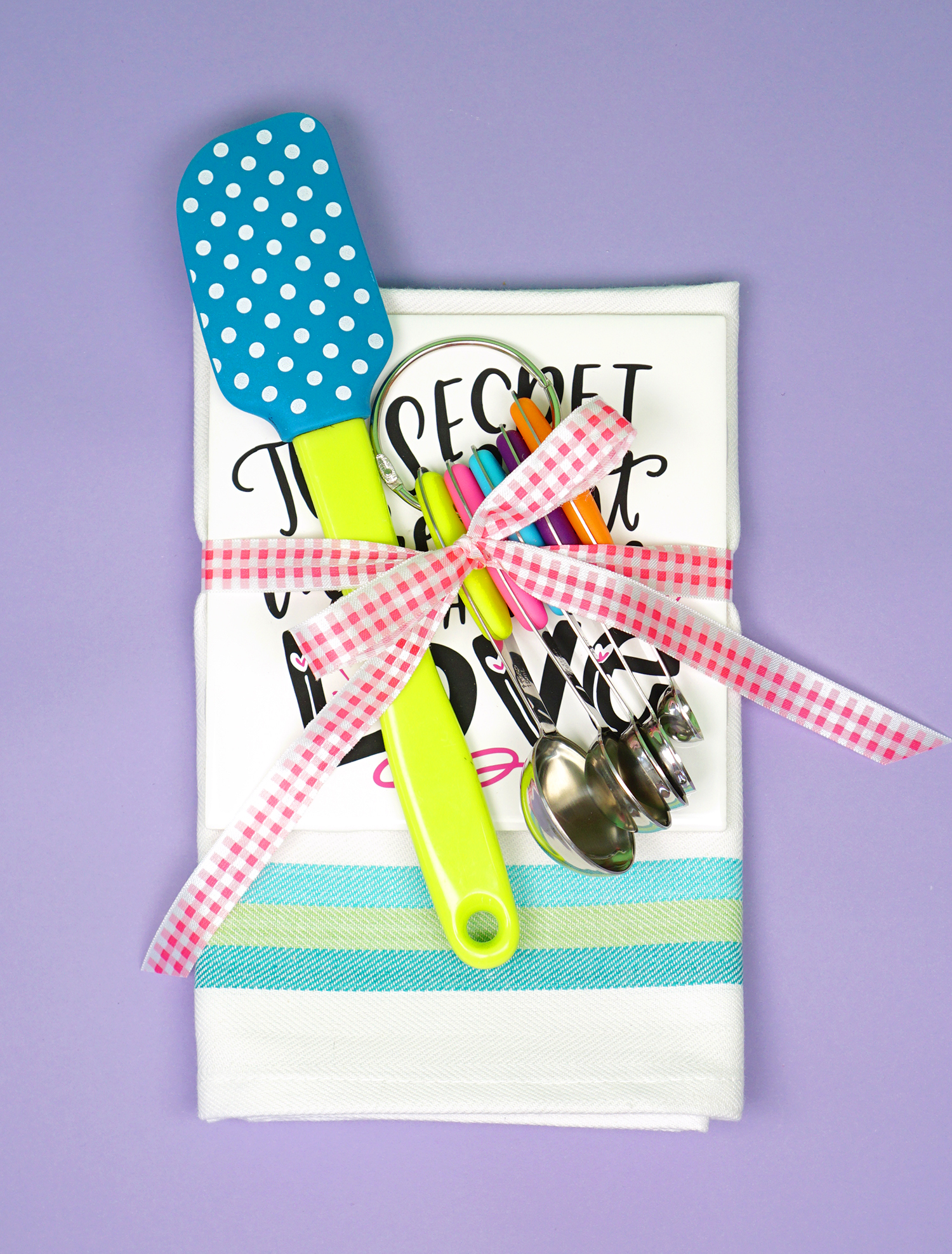 How cute is that!? I would love to receive this gift!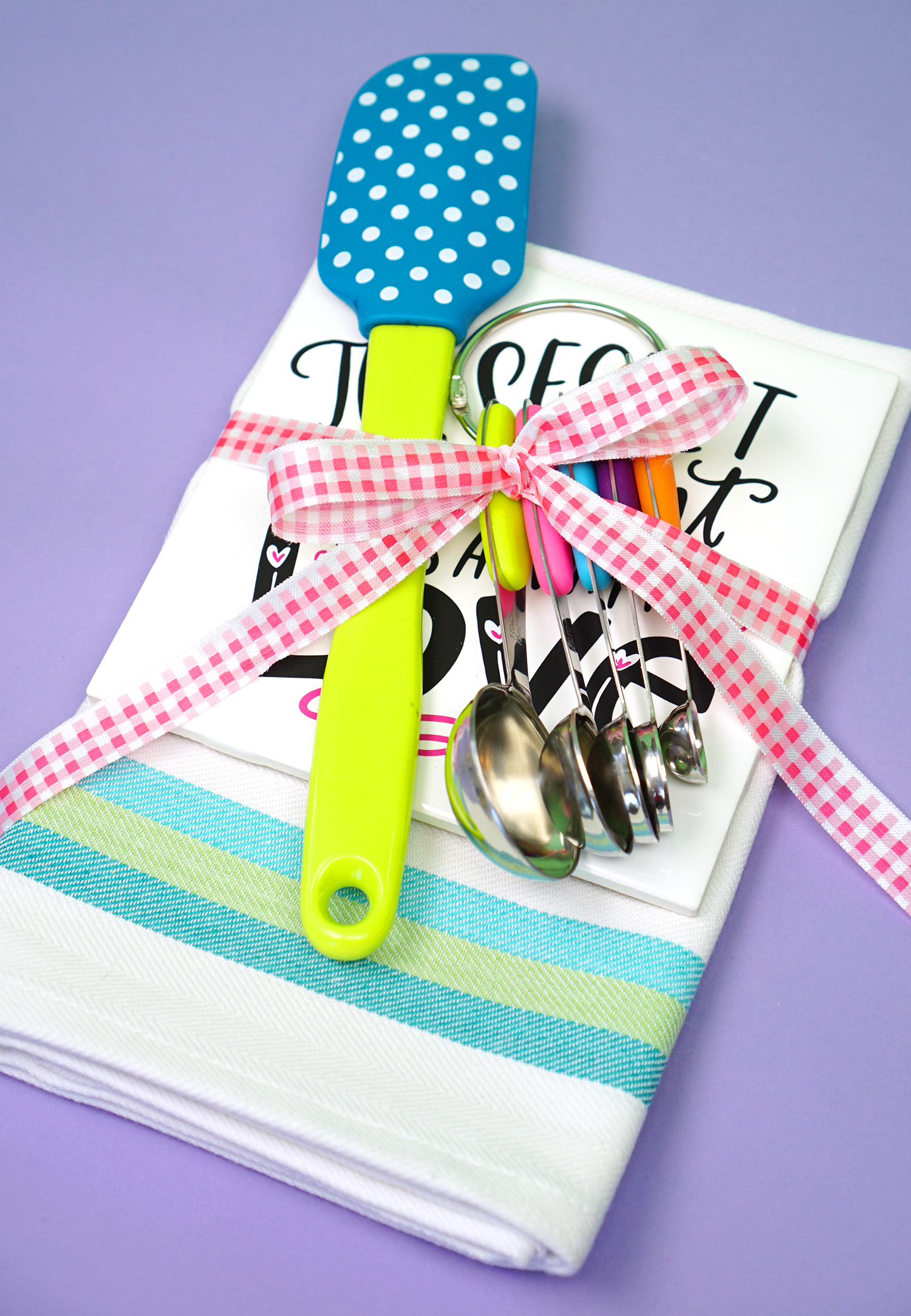 Don't forget to check out all of these other incredible iron-on projects that my friends have made!

Check Out Our Most Recent Cricut Crafts:
You May Also Like: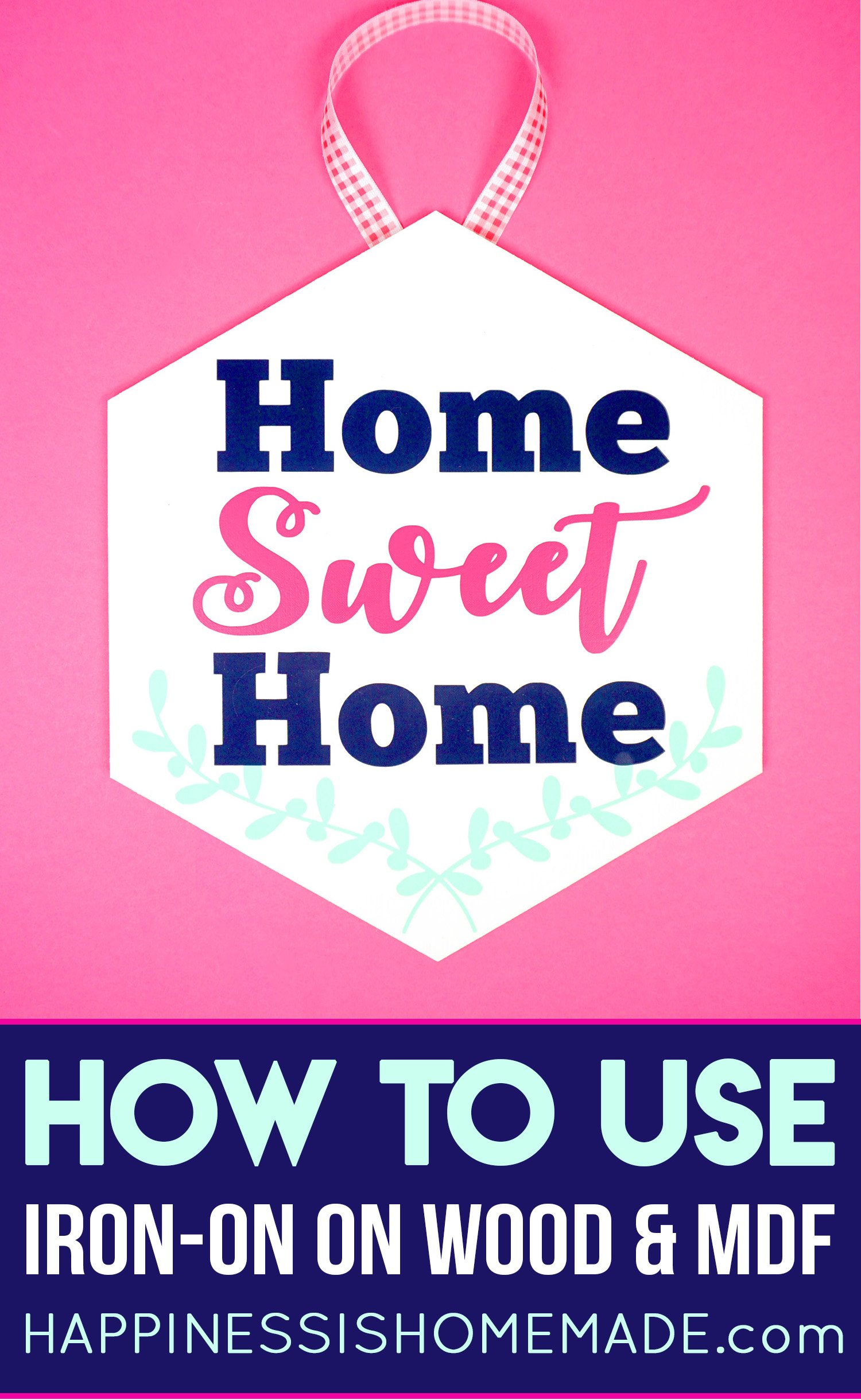 Pin this Iron-On Cricut Project for Later!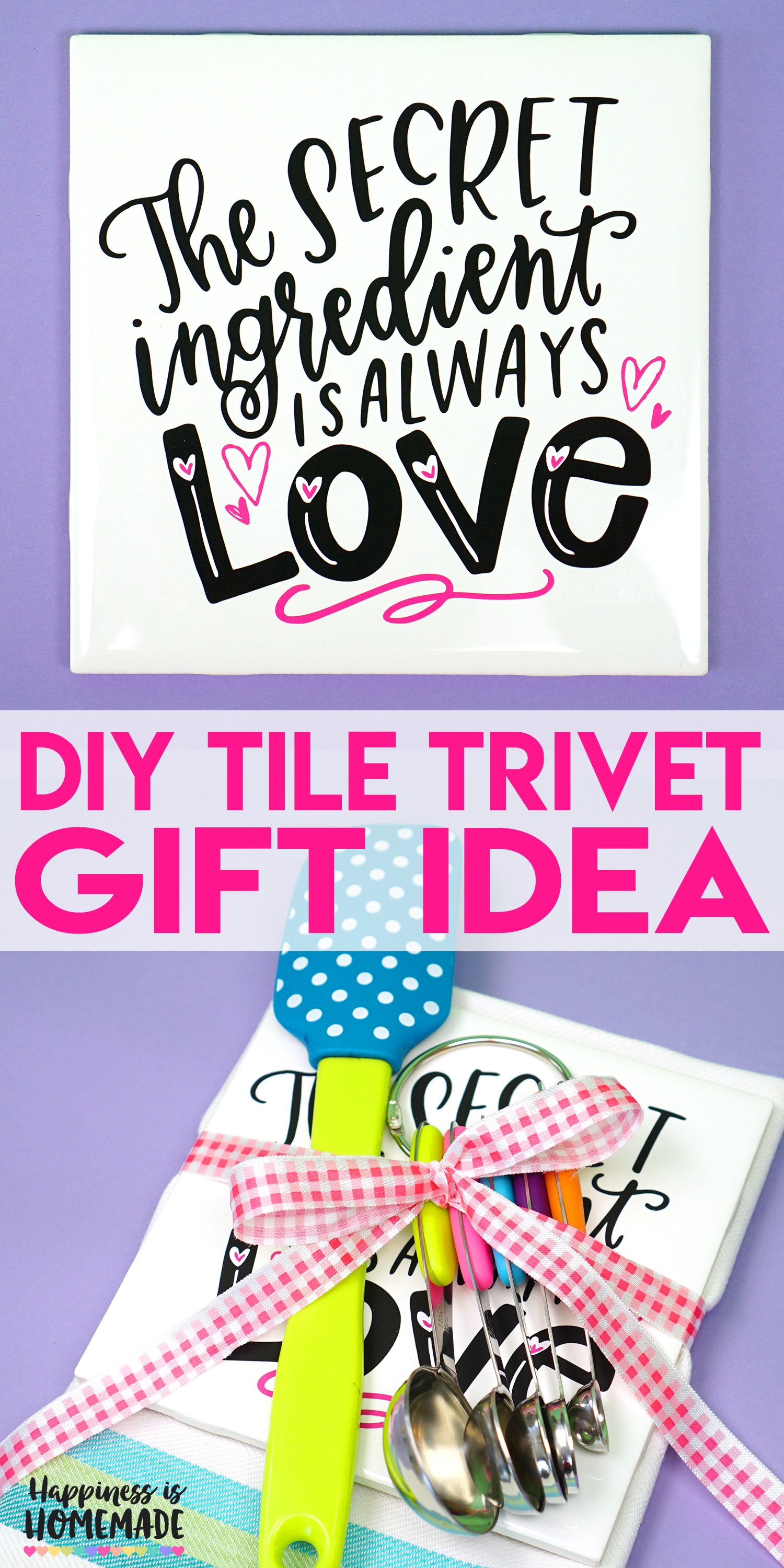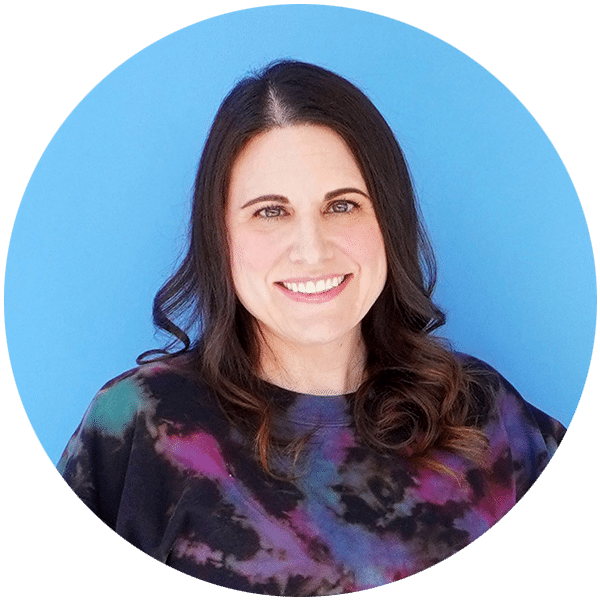 Heidi Kundin has captivated the hearts of millions with her colorful and inspiring approach to crafting, celebrations, and family fun. With over 15 years of experience, Heidi's website has become a must-visit destination for those seeking quick and easy creative ideas and last-minute solutions. Her warm personality shines through her posts, inviting readers to join her on a creative journey that's fun, rewarding, and achievable.