DIY Gilded Feathers
This post and its photos may contain affiliate links. As an Amazon associate I earn from qualifying purchases. If you make a purchase through these links, I may receive a small commission at no extra cost to you!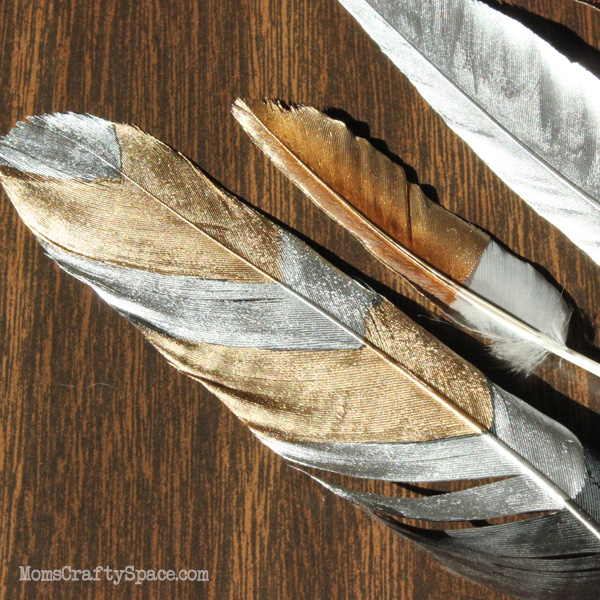 Today was Simon's first day of twice-a-week daycare, and I spent my first "day off" in months sick in bed with an awful cold. I didn't want to feel completely unproductive today though, so I got out my paintbrushes and combined two of my favorite trends – feathers and metallics.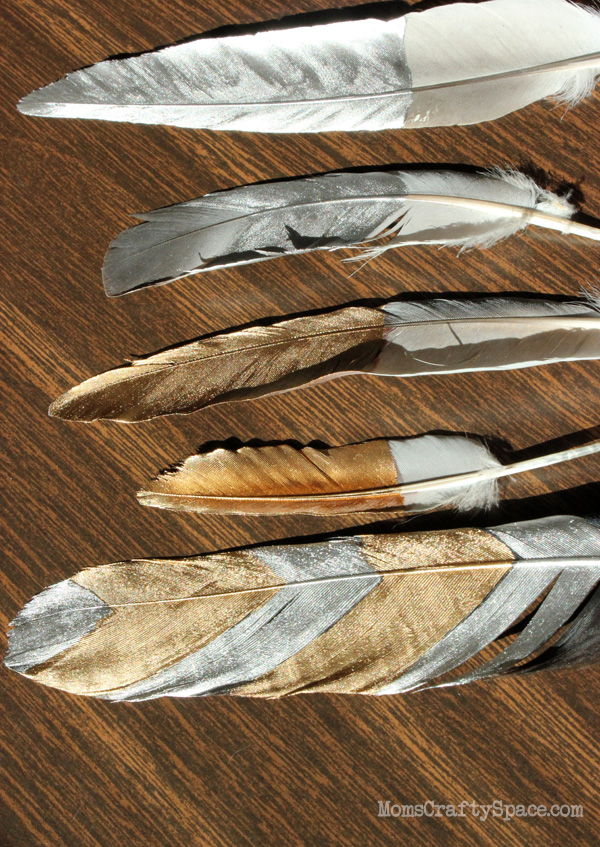 We have loads of feathers laying around since Sutton picks up every single one that he sees to put on our nature table. Good thing I always carry hand sanitizer, right? I grabbed a few of his lighter colored feathers and one large black feather to use for this project.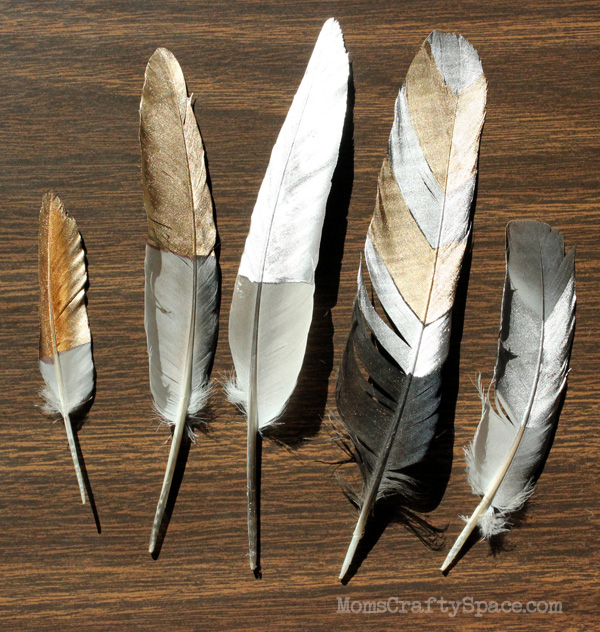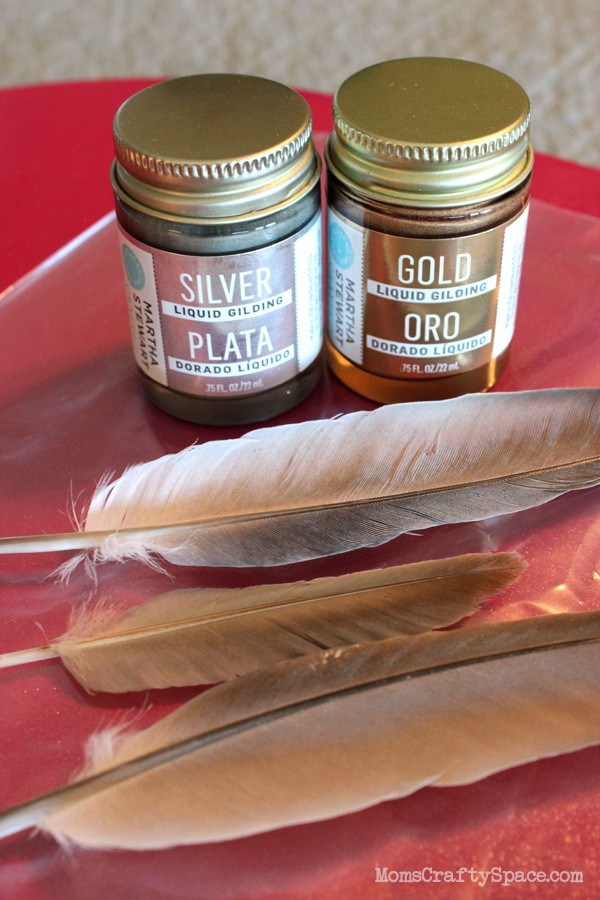 All you need is a paintbrush (don't use your best brush for this one), liquid gilding, a few feathers and a large plastic bag (or sheet of plastic wrap). This Martha Stewart liquid gilding is entirely reminiscent of the old school metallic markers that I used to use as a kid – the kind where you had to press in the tip a few times to start the flow of shiny ink. It smells the same too, so be sure to use it in a well ventilated area. Paint the feathers on top of the plastic bag and leave to dry before handling. When dry the feathers will easily peel off of the plastic. Clean your brush in paint thinner or specialty cleaner to remove the gilding.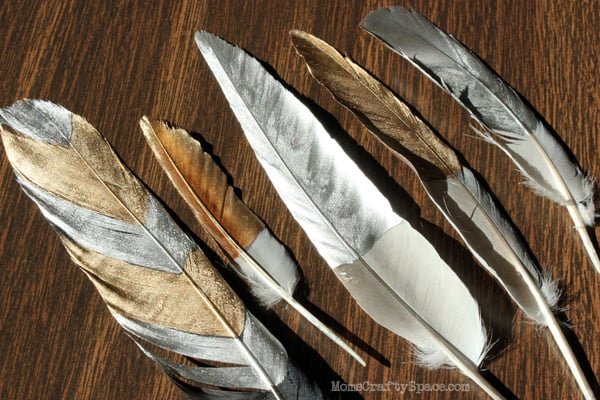 The metallic feathers are SO pretty! The boys were pretty enamored with them too, so I'm thinking of using a few of these as ornaments on their little Christmas tree this year.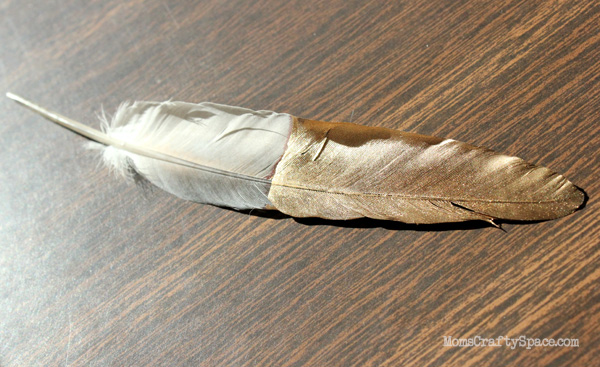 Easy peasy, but with high impact sparkle!

Linking up at: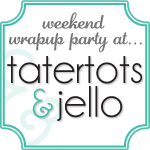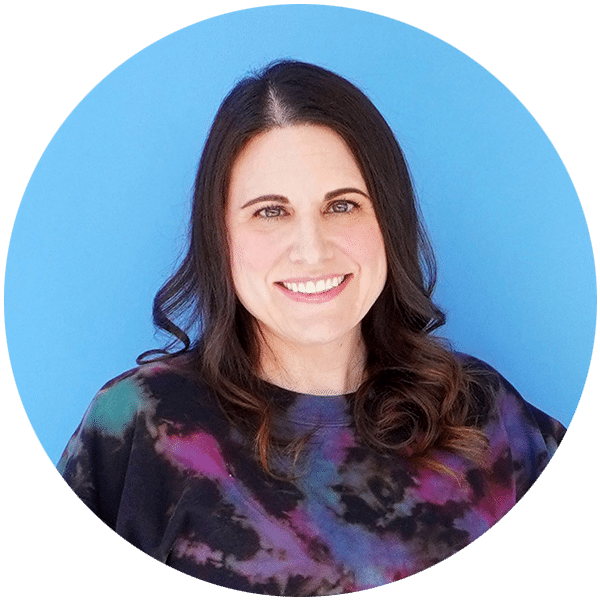 Heidi Kundin has captivated the hearts of millions with her colorful and inspiring approach to crafting, celebrations, and family fun. With over 15 years of experience, Heidi's website has become a must-visit destination for those seeking quick and easy creative ideas and last-minute solutions. Her warm personality shines through her posts, inviting readers to join her on a creative journey that's fun, rewarding, and achievable.