DIY Message Boards With Duck Brand® Deco Laminate
This post and its photos may contain affiliate links. As an Amazon associate I earn from qualifying purchases. If you make a purchase through these links, I may receive a small commission at no extra cost to you!
This post brought to you by Duck Brand®. All opinions are 100% mine.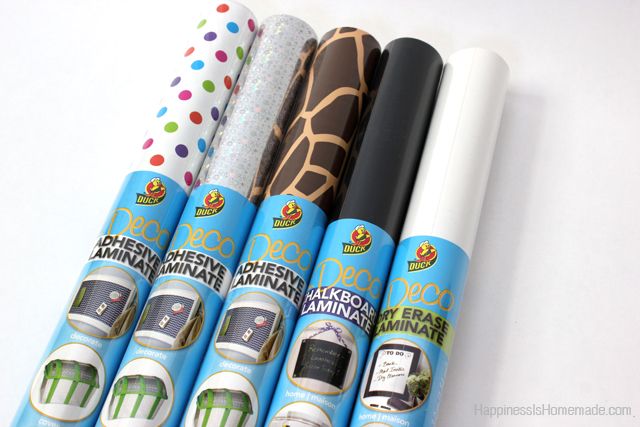 Duck Brand® has done it again! I couldn't love Duck Tape any more (remember my tutorials for holiday gift bows and personalized school supplies?), and now Duck Brand® has come out with something even more fun – Deco Laminate!
Look at these huge rolls! Each one is 20″ wide and 10′ long! I was lucky enough to test out a few select patterns and styles, and as soon as I opened the box my brain started racing through all the possibilities – book covers, banners, home decor, scrapbooking and lots more!
I had just mentioned to my husband that I needed a more permanent and visible alternative to my scattered paper to-do lists, and I thought the Duck Brand® Deco Laminate chalkboard would be the perfect solution!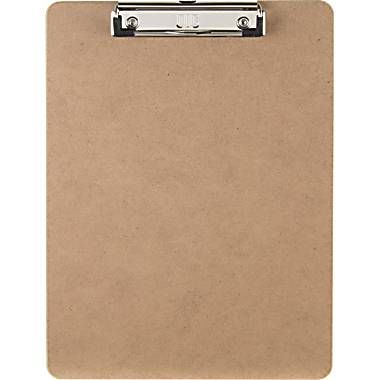 I had a boring brown clipboard that was just begging to be made over into a to-do center, so I grabbed some spray paint and chalkboard Deco Laminate and got to work!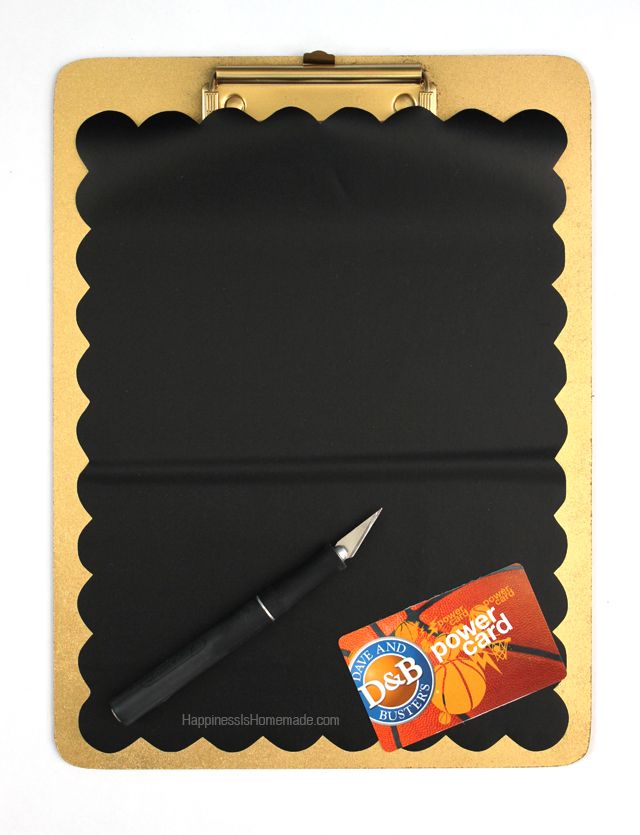 Since the Duck Brand® Deco Laminate is compatible with Cricut™ cutting machines, I used my personal craft cutter to cut a sheet of chalkboard Deco Laminate into a scalloped rectangle, and it worked wonderfully! I just peeled the shape off of the backing, applied it to the newly painted gold clipboard, and used an old card to smooth out the wrinkles and a craft knife to trim around the clip. Easy peasy!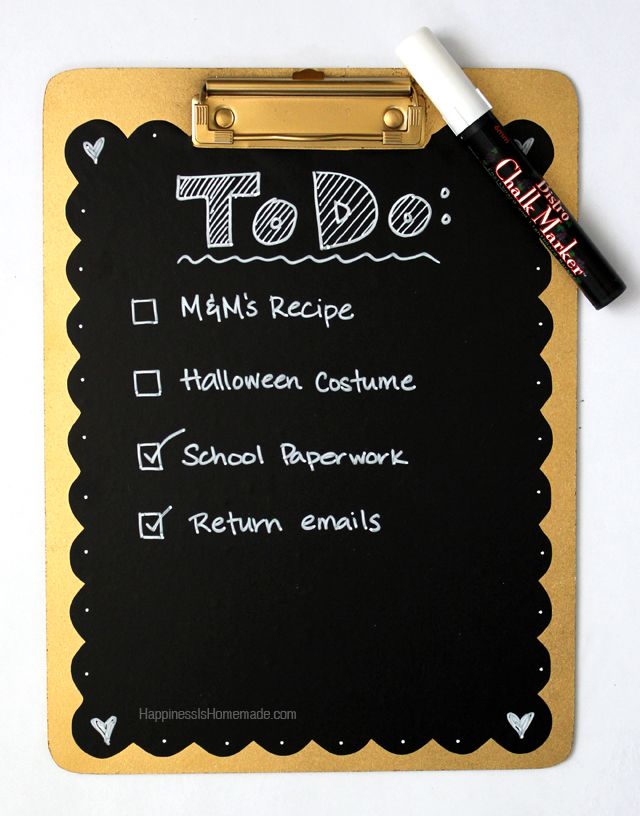 I'm already feeling more organized!
I couldn't wait to test out the dry erase Deco Laminate too, so I used my craft cutter to cut a fancy frame shape from it and applied it to the front of an old picture frame that was laying around. I used the same method as before – just peel, stick, and smooth out with an old sturdy card!
Isn't it adorable? Perfect for leaving sweet little love notes and messages!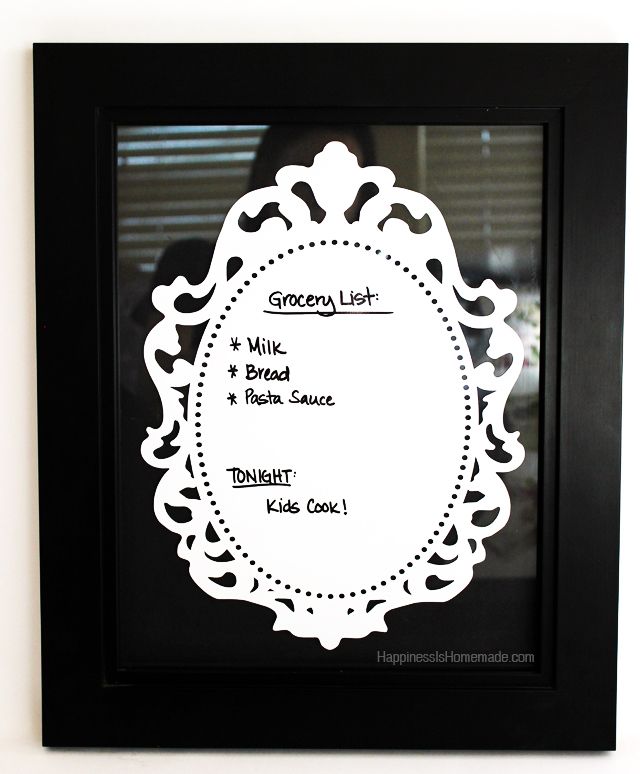 (or for making grocery lists!)
I have a ton more ideas floating around in my head (including an awesome holiday project with the holographic Deco Laminate!), so I'm sure that you'll see many more Duck Brand® Deco Laminate projects in the future! For more creative inspiration, be sure to follow Duck Brand® on Twitter!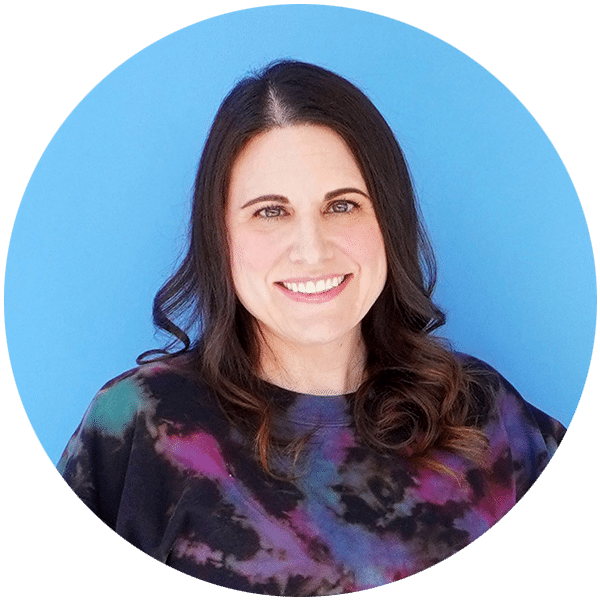 Heidi Kundin has captivated the hearts of millions with her colorful and inspiring approach to crafting, celebrations, and family fun. With over 15 years of experience, Heidi's website has become a must-visit destination for those seeking quick and easy creative ideas and last-minute solutions. Her warm personality shines through her posts, inviting readers to join her on a creative journey that's fun, rewarding, and achievable.