Easy DIY Family Rules Artwork
This post and its photos may contain affiliate links. As an Amazon associate I earn from qualifying purchases. If you make a purchase through these links, I may receive a small commission at no extra cost to you!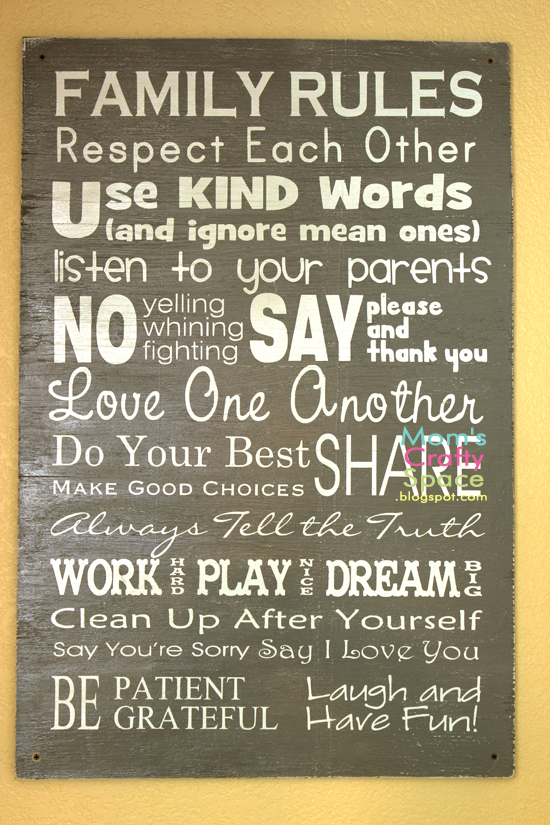 I've seen loads of family rules signs and vinyl available for sale lately, and while I really loved the idea, I found that many of them were too religious or just didn't really fit our family very well…so I decided to create my own, of course!
I started by choosing a size (24″ x 36″ – this baby is BIG!) and then setting up the layout in Adobe Illustrator. Choosing which fonts to use and how to lay it out was the most time consuming part! I saved my final draft as a jpg file so that I could cut it out in sections with my Silhouette. I didn't want our sign to have the look of raised vinyl on wood, so I opted to use my vinyl as a mask instead. I painted a base coat of white, applied my vinyl to keep the letters white, and then hit the whole thing with a couple of coats of dark grey paint.
When the paint was still tacky, I started to peel off the letters and then gave the entire sign some light sanding to distress and age it. Easy peasy! Since I live in California (aka earthquake territory) I had my hubby screw the whole thing into anchors in the wall since it's heavy. I still need to make some cute fabric buttons to cover the screw holes, but it's not exactly topping my priority list 😉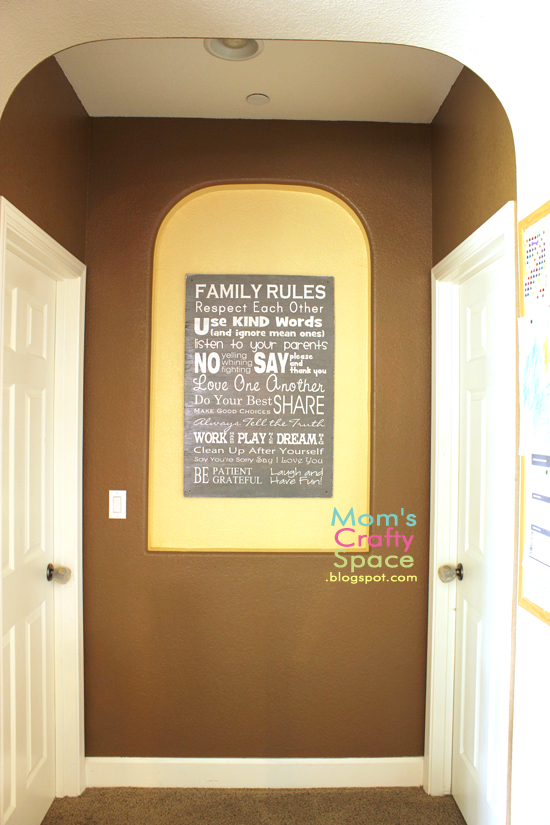 After all this time I finally have something worthy of hanging in our little niche off the kitchen! The background of the archway is going to stay yellow (it matches my kitchen), but the brown walls that you see here are soon getting a coat of dark grey paint (the same one used on my stenciled wall) – can't wait!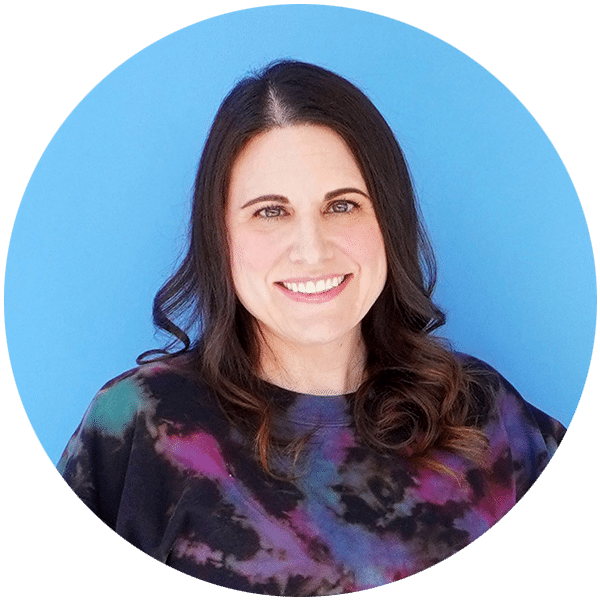 Heidi Kundin has captivated the hearts of millions with her colorful and inspiring approach to crafting, celebrations, and family fun. With over 15 years of experience, Heidi's website has become a must-visit destination for those seeking quick and easy creative ideas and last-minute solutions. Her warm personality shines through her posts, inviting readers to join her on a creative journey that's fun, rewarding, and achievable.