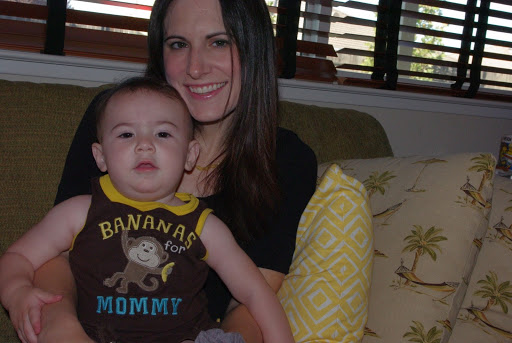 Sutton reminded me this morning that I need to take more pictures of myself "for the computer," and he was happy to pick up the camera to assist. He told me that he wants to be a "picture taker" when he grows up because he's "way better than everyone at it, and people will give me lots of money." Good plan. Nevermind the fact that it's 8 am, and I haven't had my caffeine yet. Gotta take advantage of those photo ops when you have the chance!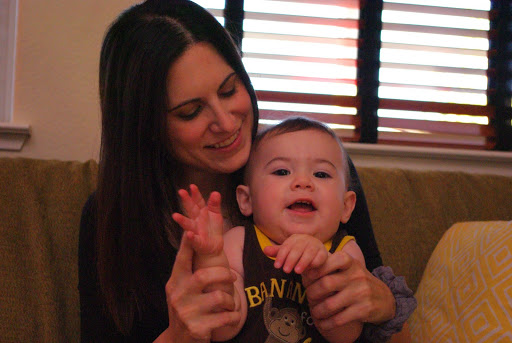 Playing Pat-a-Cake with Simon, even though it looks like I'm trying to do something incredibly weird to his arms LOL.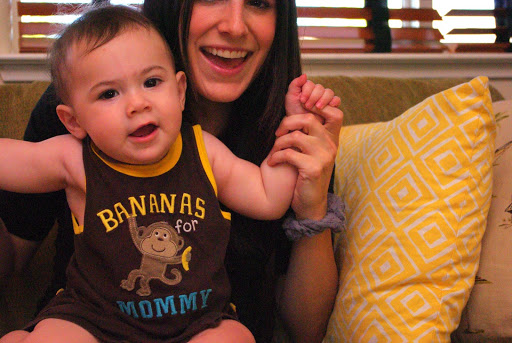 Happy first day of fall! We're celebrating by baking pumpkin bread and cinnamon applesauce. The house is going to smell sooo yummy this afernoon! Hope you're doing something fun to celebrate too!