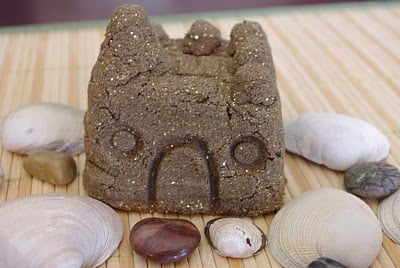 When I got this month's issue of Family Fun Magazine, one of the summer activities was a RECIPE for air-hardening Sand Clay, I knew right away that the boys would love it, especially just coming off of our beach vacation!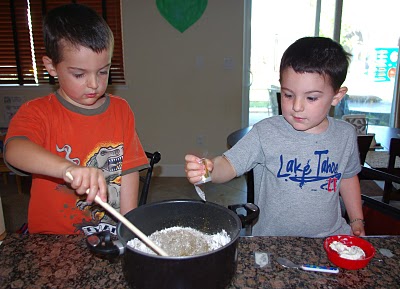 They got to work right away mixing up the ingredients: sand, cornstarch and water (we didn't use alum as called for in the original recipe because we didn't have any on hand). We also added some gold glitter to our mix to give it a little extra sparkle. NOTE: Be sure to use an old pot to mix up your clay, as the sand will scratch the heck out of one of your nice pans!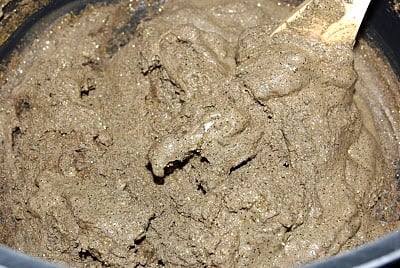 Cook it over the stove for a few minutes until it reaches a Play-Doh-like consistency.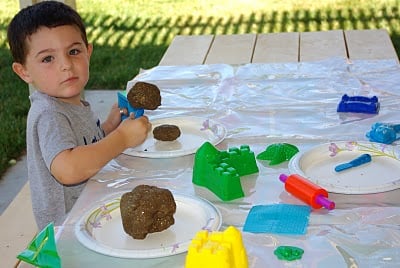 Now play, shape, squeeze and mold to your heart's content!
We let our clay air dry, so it took about three days for it to completely harden up, inside and out. If you want to speed up the process, you can also bake it in a 225 degree oven for a few hours.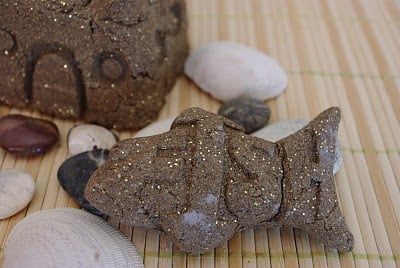 I especially like Sawyer's "Word World" fish 🙂