Fall Family Dinner Conversation Starters
This post and its photos may contain affiliate links. As an Amazon associate I earn from qualifying purchases. If you make a purchase through these links, I may receive a small commission at no extra cost to you!
Pledge to #TakeBackTheTable and spend more quality time with your family around the dinner table! It's SO important!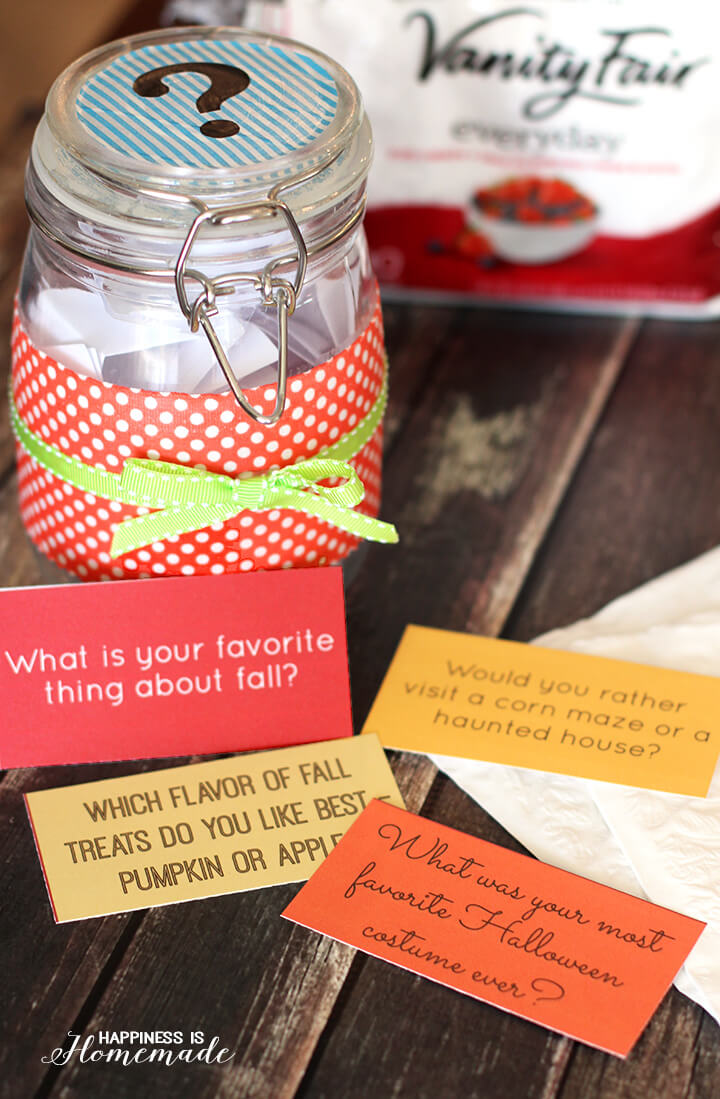 This post may contain affiliate links. I will receive a small commission from these sales at no additional cost to you!
Eating dinner with your family is incredibly important! Children and teens who regularly eat dinner with their families report having closer relationships with their parents, get better grades in school, and experience less stress. They are also less likely to smoke, drink or do drugs, and are less likely to be overweight or develop an eating disorder.
Family time is SO important, and family time around the dinner table has become a rarity in American families. Vanity Fair® Napkins launched the #TakeBackTheTable campaign to spread awareness and to help inspire American families to reclaim their valuable time around the table.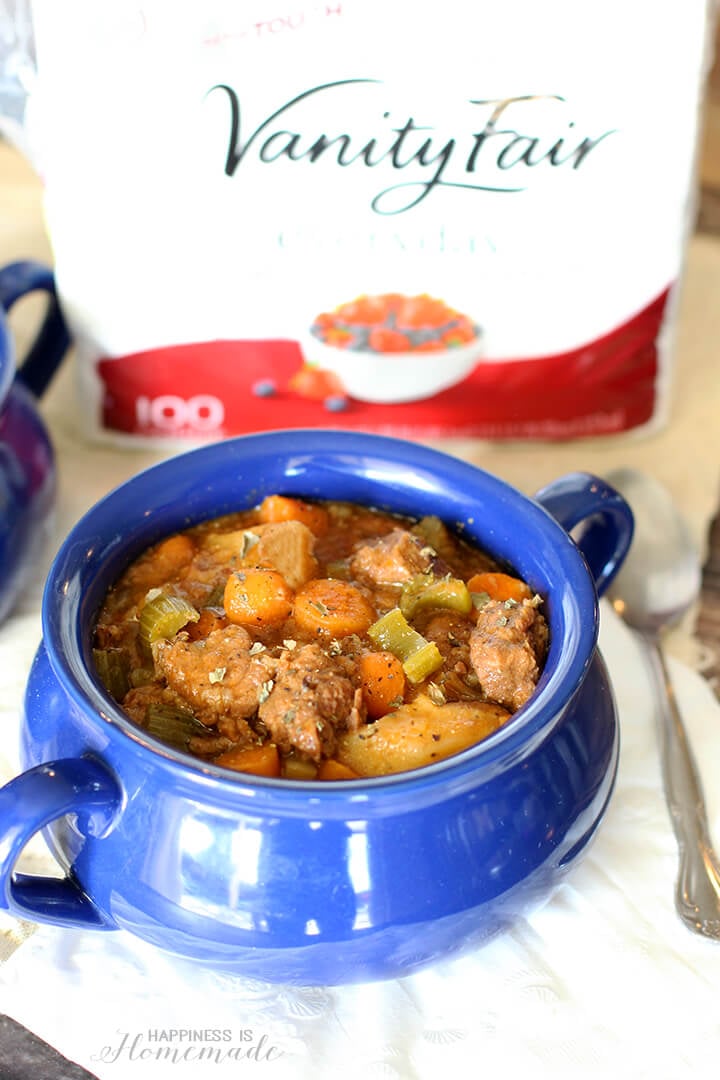 As we shared in the video, one of our favorite things to do with our family at dinner time is to read questions from our jar of dinner conversation topics.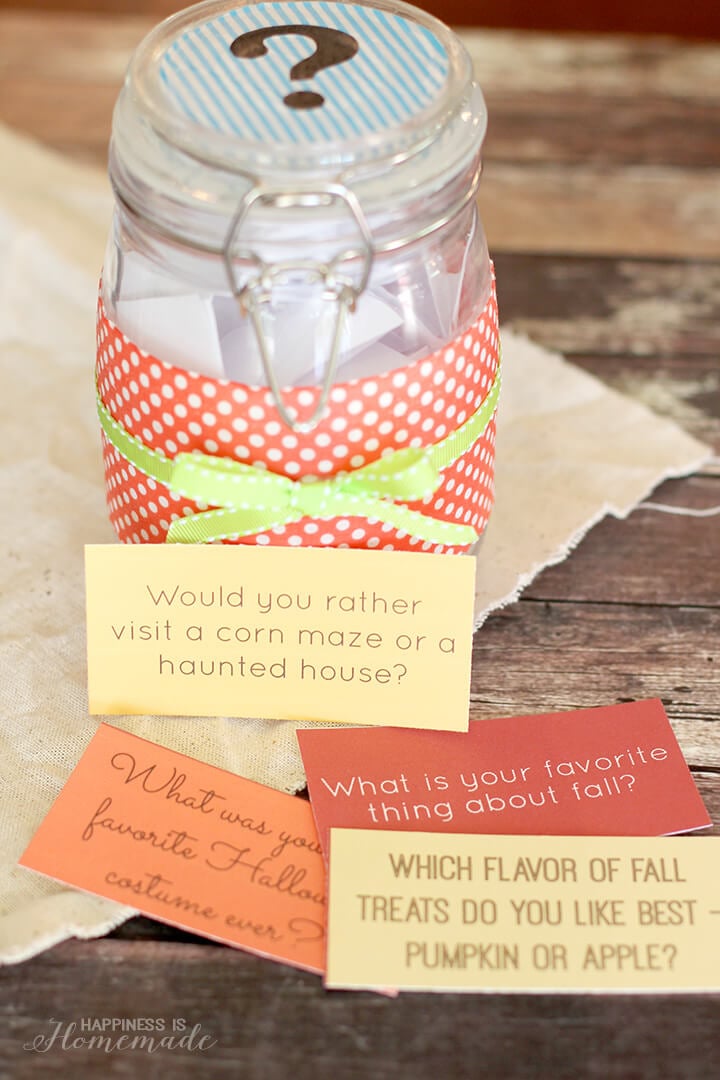 The jar is full of all different kinds of questions – some silly, some nostalgic, some mind-bending, and some that are seasonal. We take turns drawing a question from the jar, and then we go around the table, and each one of us answers the question. It's so much fun, and it's a great way to get to know your family members even better!
---
To get the Fall Dinner Conversation Starters, enter your name and email address into the form below and click the "Get It Now!" button!
Can't find the download form? Having issues with the file? Check out our Digital Downloads FAQ page for answers to the most common troubleshooting questions!
Please note that during times of heavy website traffic, download forms may take a little longer to load than the rest of the page. Please allow up to 1-2 minutes for everything to load completely.
---

Check Out These Other Printables!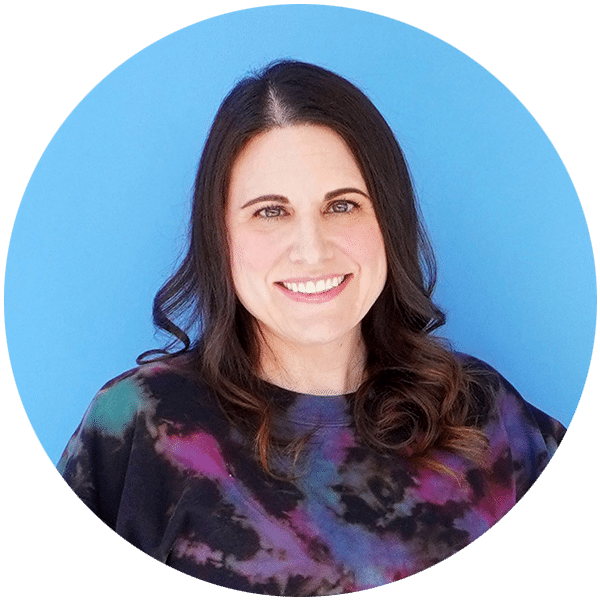 Heidi Kundin has captivated the hearts of millions with her colorful and inspiring approach to crafting, celebrations, and family fun. With over 15 years of experience, Heidi's website has become a must-visit destination for those seeking quick and easy creative ideas and last-minute solutions. Her warm personality shines through her posts, inviting readers to join her on a creative journey that's fun, rewarding, and achievable.