Family Holiday Activity: Gingerbread Houses
This post and its photos may contain affiliate links. As an Amazon associate I earn from qualifying purchases. If you make a purchase through these links, I may receive a small commission at no extra cost to you!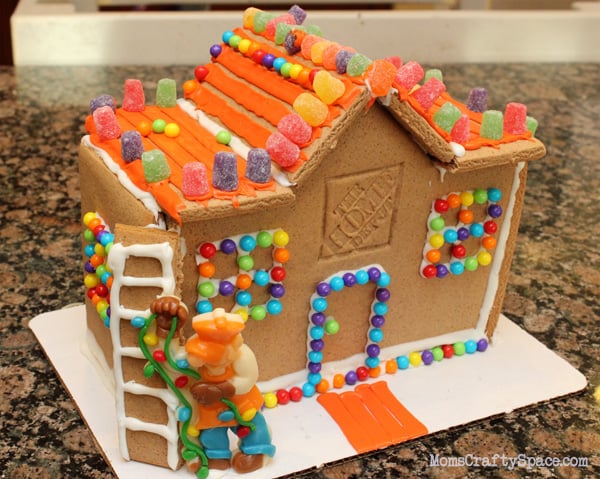 Gingerbread decorating is always on our list of advent activities. In the past we've usually made faux gingerbread houses out of graham crackers, but this year we saw a Home Depot branded gingerbread house kit that caught the boys' eyes.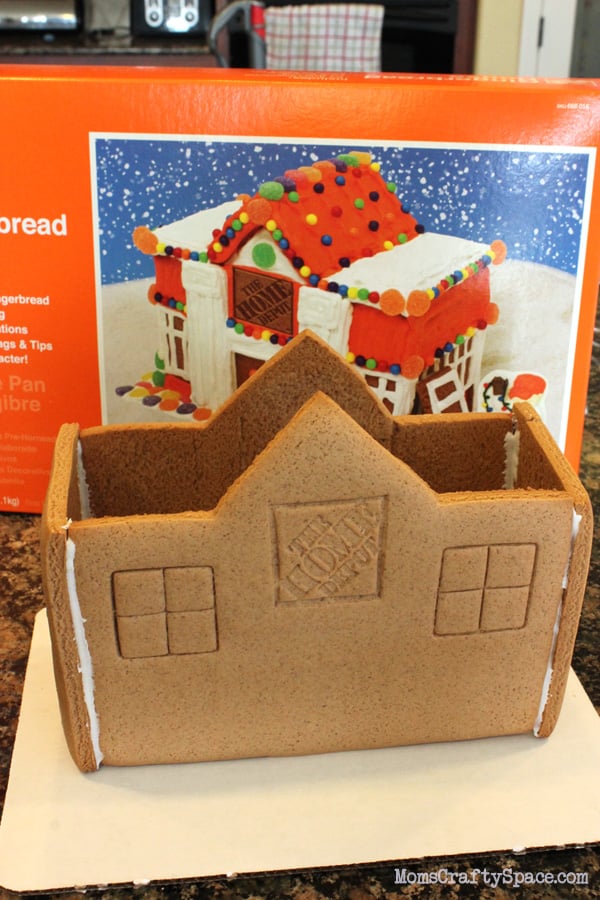 Like most of the kits we've used in the past, the walls were a little tough to square up (and one of the walls was badly cracked, but the included royal icing worked really well at putting it all back together (even if we did have to hold it in place for nearly 20 minutes before it finally set up well enough to hold its own weight!).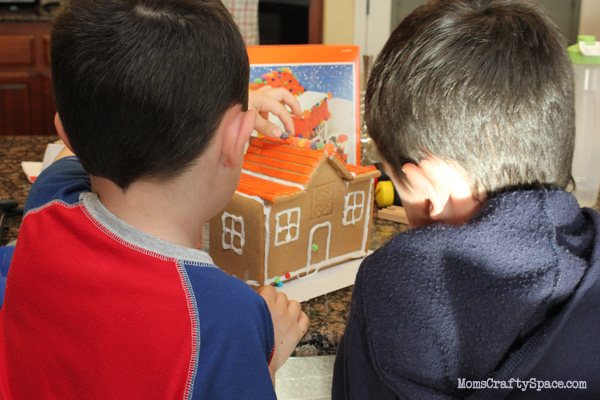 Once I had assembled the house, I piped on some roof, window and door trim icing and then stepped back to let the boys decorate the house all by themselves.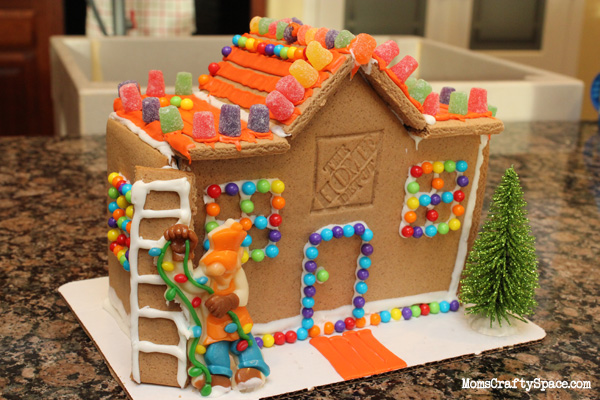 I think they did a pretty darn good job!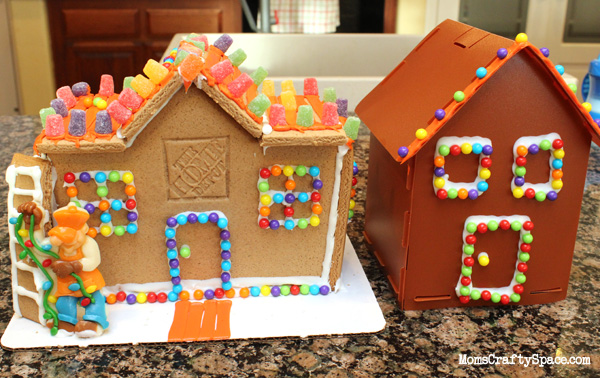 Since the boys were excitedly decorating their house and didn't want any assistance, I decided to decorate a gingerbread house of my own. Since I wasn't about to struggle with putting together another kit house, I immediately knew that I wanted to use the Candy Cottage Party Pack that we had received a few months ago. The cottage is a lightly textured plastic house that quickly snaps together so that you can go from zero to decorations in just a couple of minutes. The party pack comes with four houses, so it's perfect for an afternoon playdate with a group of kiddos. Gotta love easy peasy projects!
(I should note that this cute little Candy Cottage also comes with a chimney piece, but Simon ran off with mine, and I didn't even notice that it was missing from my photos until right now!)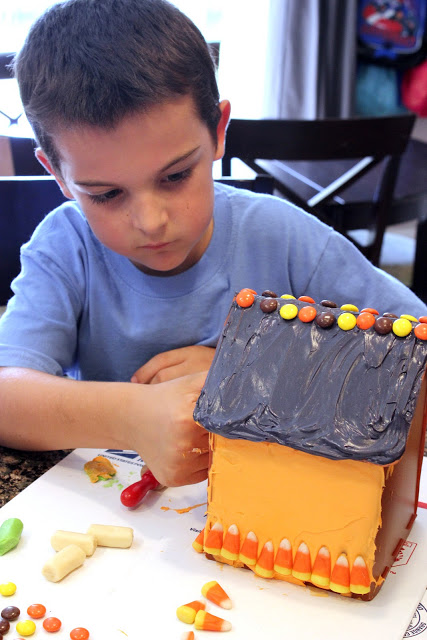 We used the Candy Cottages to make Halloween houses in October, but the 100+ degree weather got the best of our icing before I had a chance to take final photos of them! This time around I liked the look and color of the plastic "gingerbread," so I opted to just add some candy embellishments.
Seriously, how cute is this!?! I just kept my decor simple since it was time to start making dinner, but I'm hoping that we'll find the time to go back and make an elaborate Candy Cottage sometime this year too…if not, we can always do it next year since the Candy Cottage is washable and reusable!

I received a Candy Cottage Party Pack at no cost for this review; however, all opinions expressed are my own!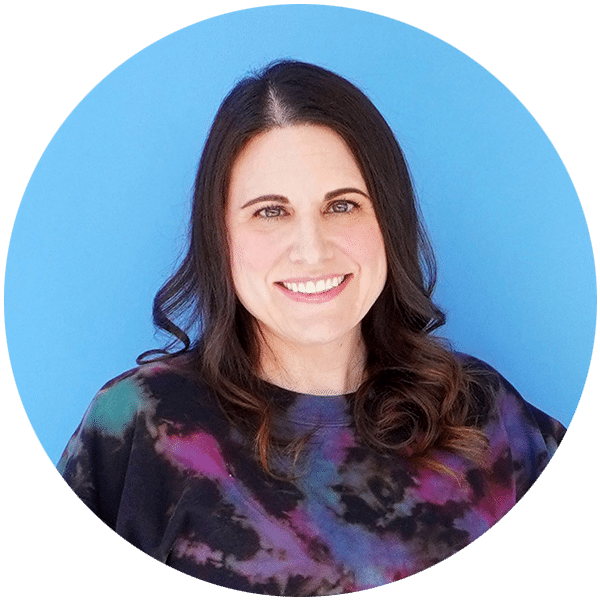 Heidi Kundin has captivated the hearts of millions with her colorful and inspiring approach to crafting, celebrations, and family fun. With over 15 years of experience, Heidi's website has become a must-visit destination for those seeking quick and easy creative ideas and last-minute solutions. Her warm personality shines through her posts, inviting readers to join her on a creative journey that's fun, rewarding, and achievable.