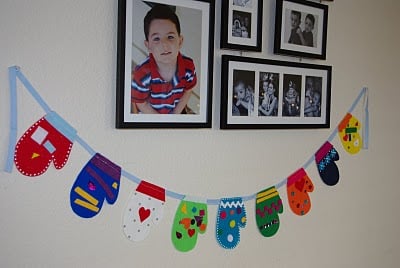 We ♥ garlands, buntings, banners, or whatever you want to call them! Around here we have at least one to match each holiday, but this year I wanted to make something more Winter-ish and less Christmasy. I've been eyeing THIS one over at Land of Nod for the past couple of years, so when Sutton and I had a rare minute to craft, we decided to try to make our own version.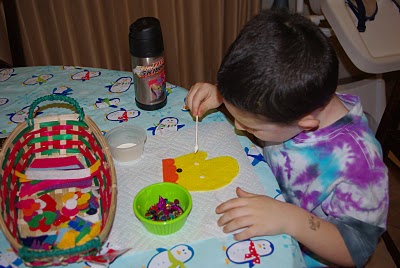 I cut out a simple mitten shape from felt along with a bunch of miscellaneous little felt peices, and threw in some sequins, fabric paint and glitter to embellish them. If you don't want your kiddo to squeeze the entire bottle of glue all out at once, you can pour a bit of it into a small dish and have them dab it on with a Q-tip like we did.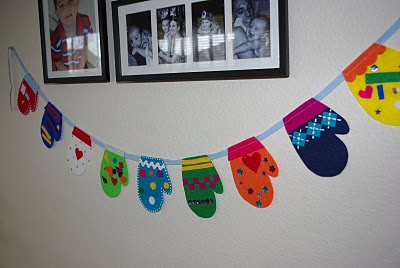 I made a couple of mittens and mixed them in with Sutton's. I just thought it kind of made the whole garland look a little neater and cleaner overall. Not quite as prim and proper as the Land of Nod banner, but I love seeing my kid's artwork hanging on the wall ♥ I sewed the mittens on to a piece of binding tape that I had on hand, and Sawyer decided that we needed to hang it under our family photo display.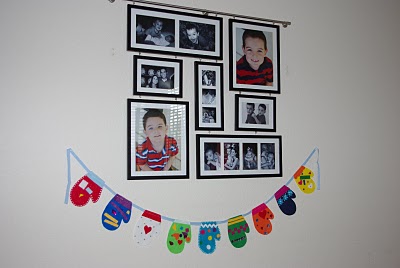 Easy peasy! This entire project took about an hour 🙂