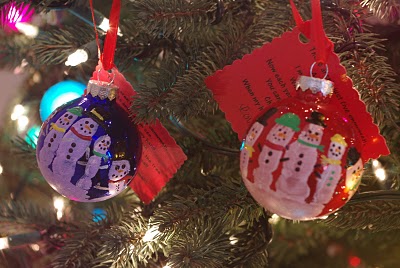 The tag reads:
These aren't just five snowmen,
As anyone can see.
I made them with my hand,
Which is a part of me.
Now each year when you trim the tree
You can look back and recall
Christmas of 2010
When my hand was just this small!
Love, Sutton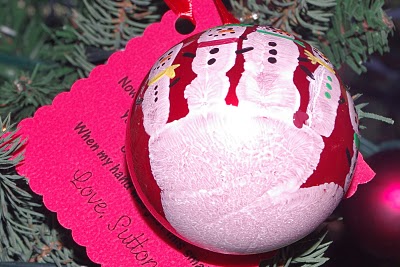 Heidi Kundin, the vibrant force behind Happiness is Homemade, has captivated the hearts of millions with her colorful and inspiring approach to crafting, celebrations, and family fun. With 15 years of experience, Heidi's website has become a must-visit destination for those seeking fresh and engaging ideas. Her warm personality shines through her posts, inviting readers to join her on a creative journey that's not only fun but also achievable and budget-conscious. As a mother of three, Heidi expertly balances family life and her passion for creativity, proving that with a little imagination and dedication, happiness truly can be homemade!