Frozen Chocolate Dipped Banana Pops & Homemade Magic Shell Recipe
This post and its photos may contain affiliate links. As an Amazon associate I earn from qualifying purchases. If you make a purchase through these links, I may receive a small commission at no extra cost to you!
I don't know about you, but after Week 1's All Natural Strawberry Ice Cream Bars and Week 2's Root Beer Float Popsicles, I am ready for some chocolate in Week 3!
Oh yeah, for this week's "Hot Days, Cool Treats" recipe we're combining two of my family's favorite flavors into one deliciously sweet treat!
The key is to start with bananas that are super ripe – not quite enough to be turning brown, but enough that they're a little bit soft and mushy. This will make the bananas extra creamy when they're frozen! Peel the bananas, cut them in half, insert a popsicle stick and stick 'em in the freezer until they're frozen solid (at least 3 hours).
In the meantime, you can whip up your homemade Magic Shell Topping by melting 2 cups of chocolate chips. When the chips are melted, stir in 3 tbsp of coconut oil until well combined. It's that simple!
I like to store my Magic Shell in a mason jar – tall and wide enough for dipping items like frozen bananas and marshmallows, but also easy to use with a spoon for pouring on to bowls of ice cream.
Dip the frozen bananas into the chocolate and coat with additional toppings if desired. My kids love rainbow sprinkles, and I'm quite partial to the granola covered pops myself.
YUM!
The Ratings Are In:
Everyone in the family gave these 4.5/5 stars!
Except Simon, who strangely hates chocolate (clearly he didn't inherit that from me!).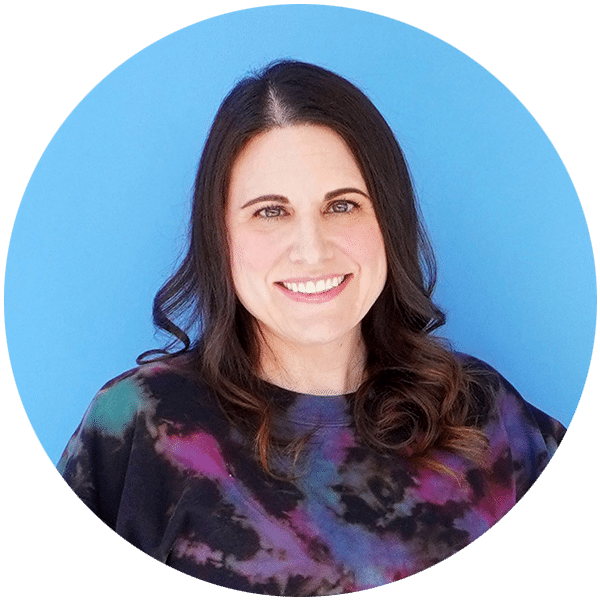 Heidi Kundin has captivated the hearts of millions with her colorful and inspiring approach to crafting, celebrations, and family fun. With over 15 years of experience, Heidi's website has become a must-visit destination for those seeking quick and easy creative ideas and last-minute solutions. Her warm personality shines through her posts, inviting readers to join her on a creative journey that's fun, rewarding, and achievable.