Many people spring full force into their New Year's resoutions at the stroke of midnight on January 1st. I am definitely notone of those people. It takes me awhile to shake off the whirlwind of Christmas and regain my focus. I always find myself energized and excited about the idea of new changes and possibilities, but here we are nearly halfway through the first month of 2013, and I'm just finally finding time to sit down and write out my goals for the new year. I usually don't take the time to share all of these kinds of posts here, but when you get to Goal #3 you'll see why I did…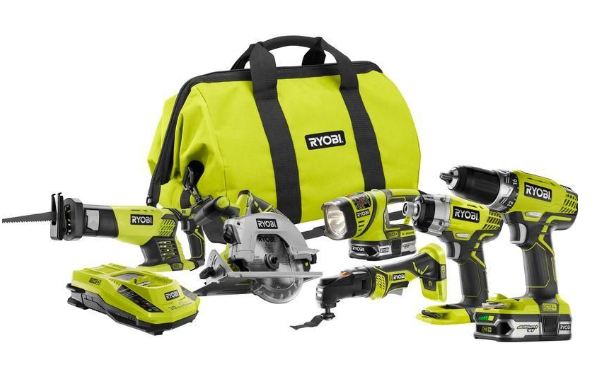 GOAL #1: EMBRACE POWER TOOLS.
It's not so much that I'm afraid of power tools, it's just that since my husband uses his tools all day long I tend to take the easy (and lazy!) route and just ask him to do it for me. I think that it's high time that I figure out how to do some things on my own this year and give my poor husband a break. I'm pretty sure that he'll greatly appreciate that notion once he sees how many home DIY projects are on my to-do list for this year! First task: purchasing my own drill.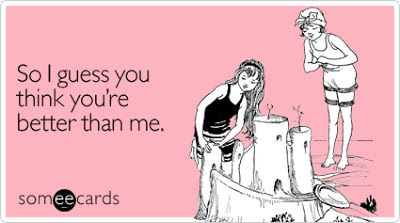 GOAL #2: GET SOCIAL. 
A dear friend of mine recently posted as her Facebook status, "With all sincerity, I don't mean to be rude, I'm just terrible at small talk. I get super clumsy. I mean to be friendly and engaging, and somehow it gets weird, and I exit in an awkward moment that probably leaves the other person thinking I'm a complete knucklehead. I have struggled with this for years, but am noticing it a lot lately, and it's super embarrassing…"
I couldn't have said it better myself.
When I was in high school and college I thrived on being social and could always talk my way in (or out!) of any situation. I considered my gift of gab one of my natural charms, and words always flowed freely. I'm not sure that I even knew what an awkward pause in conversation felt like in those days.
Fast forward 10 years…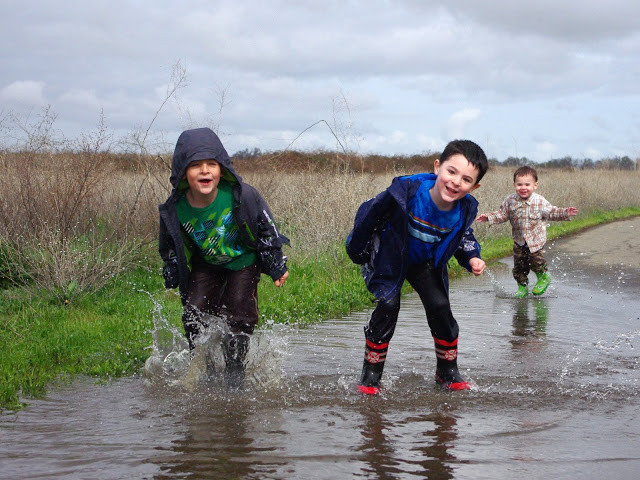 I had three kids in four and a half years. Three boys, nonetheless. Some of you might shrug your shoulders and say "kids are kids," but other moms of active and rambunctious boys out there are probably nodding their heads and thinking, "I get it." I recently told someone in casual conversation that my two-year-old "is crazy," and the person I was talking to looked a bit taken aback that I used that word. Maybe I should have said, "he's very active/energetic/independent, and that drives ME crazy sometimes," but when I mentioned this to my husband, he said "That definitely sounds nicer, but I think you were right the first time."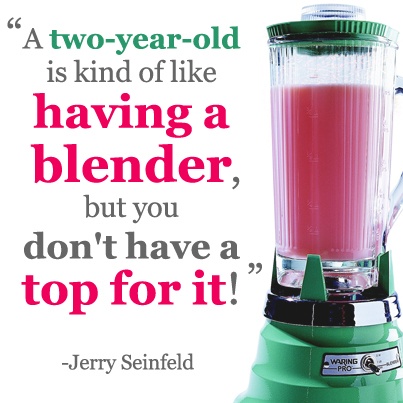 My toddler is a climber…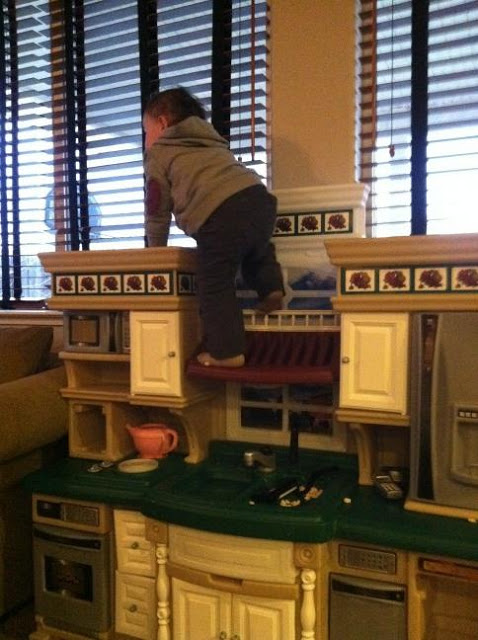 He's a runner who won't stand still for two seconds…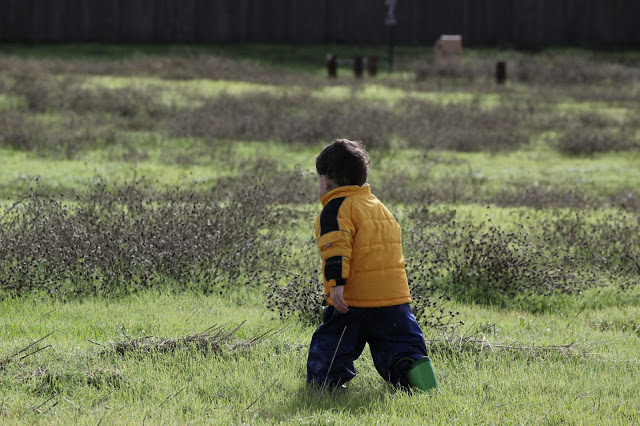 …and his language skills don't even come close to matching the level of his intelligence, which can be incredibly frustrating for him. ALL the time.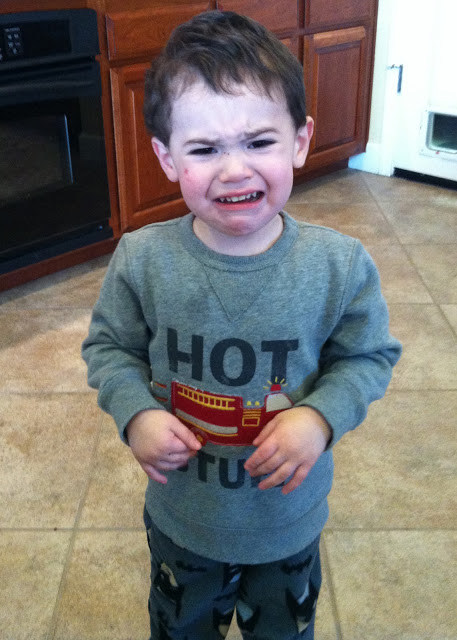 I used to think that his two older brothers (who are 14 months apart) wore me out when they were two and three-years-old, but this guy takes the cake. It's no wonder I'm tired all the time!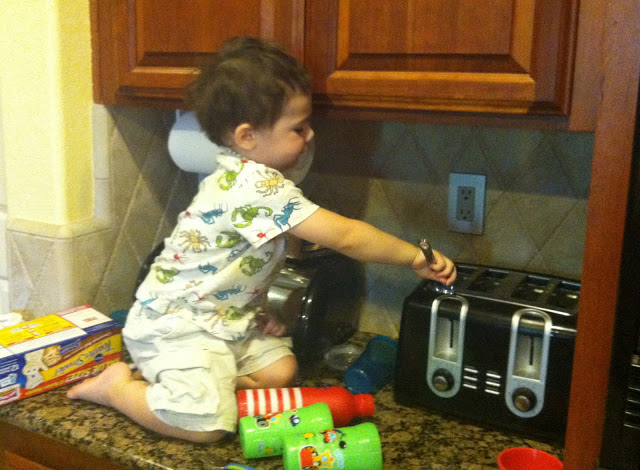 Look, Mom! I can climb up on to the counter, empty the sippy cups from the cupboard and then stick a spoon into the toaster! Oy! That's exactly why we keep it unplugged!
Don't get me wrong though, he's also the funniest, cuddliest and most adorably endearing little sweetheart…when he wants to be.
I walk around in an utterly exhausted state 99.9% of the time, so please forgive me if I've forgotten how to chitchat. In a house where half naked little boys run around shouting out every bit of semi-acceptable potty talk they can get away with, I'm not sure that I even remember what appropriate adult conversation is anymore. I'm fairly certain that I've lost bits and pieces of my brain along with my social skills over the past six years. So, when I stand there and stare vacantly back at you and mumble something incoherent, I promise I'm not trying to be rude, and I most definitely don't think I'm too cool for you!
In an effort to put myself out there and try to regain some of my social dignity, I'm thinking about hosting a Crafty Night every couple of months. Just a small group to get together and have drinks and appetizers and chat while we work on some creative projects…anyone interested?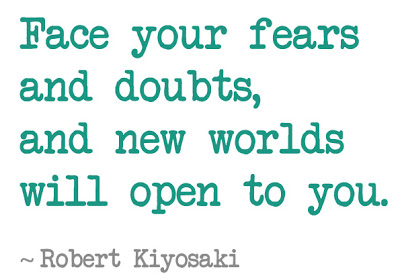 GOAL #3: GET PERSONAL. 
Most of my favorite bloggers, writers, and actors are the ones who share their lives and open themselves up to the world. I love getting a glimpse inside their daily lives and a peek into the workings of their minds. I love to share their stories of joy and pain, and to feel like I've gotten to know a total stranger. It's what makes them relatable and what keeps me coming back for more.
It's always been really difficult for me to put myself out there because I have a ridiculous fear of failure and critique. I'm working hard to stop comparing myself to others and to embrace the fact that it's okay to JUST BE ME.  I've realized that if I want to grow as a writer and a blogger then I'm going to have to make myself relatable and yes, even vulnerable. It's so easy for me to post a craft or DIY tutorial with step-by-step instructions, but it's immeasurably harder for me to open up about myself and my family.
Just writing out my awkwardness in Goal #2 up there made me want to click delete and X out of the page about a hundred times, but it's a start.
GOAL #4: USE WHAT I HAVE & FINISH WHAT I'VE STARTED. 
This one is pretty self explanatory. I'm going to focus on finishing up my gigantic stack of half-finished projects, and I'm going to tackle new projects with a mindset of trying to use only materials that I already have available and on-hand. This shouldn't be too hard considering that my craft room is already bursting at the seams, and I don't have very much space to store anything new! Things that I would like to work on completing this year: my vintage sheet quilt, our gallery wall, some furniture makeovers and about a zillion DIY ideas featuring upcycled materials.
GOAL #5: THE MANDATORY HEALTH & FITNESS GOAL. 
I recently started up cycle #2 of
Jillian Michael's 30 Day Shred
, and I am determined to make it through the entire 30 days this time. The video isn't kidding when it claims that it can whip you into shape in just thirty 20 minute sessions! It's made up of simple moves that anyone can do, but since they're done non-stop it definitely kicks your butt. My first attempt at 30 days ended with me getting bored and ditching the DVD at day 17, so this time I'm aiming to Shred three times a week and alternate with some Zumba to keep things interesting. I have an amazing online support group of women (many of whom are fellow bloggers), and  we check in every day to share our goals and achievements and cheer each other on. Having that accountability is such a HUGE motivation for me!
I'm not aiming to lose very much weight, but I would love to get some of my energy back again. I'm already feeling a lot more pep in my step after the first week! Fitting into my skinny jeans is just a bonus.
Here's to a 2013 that's full of DIY home decor, personal connections and self empowerment!

If you like reading Mom's Crafty Space, pretty please take five seconds and click on the button to vote for us in the
Circle of Mom's Top 25 Creative Moms
. No registration required – just click the button and then click on "vote." Easy peasy! You can vote every day through January 30th, so check back in often! Thank you SO much for your support! xoxo