Enter for your chance to win three amazing must-have garden tools from Fiskars!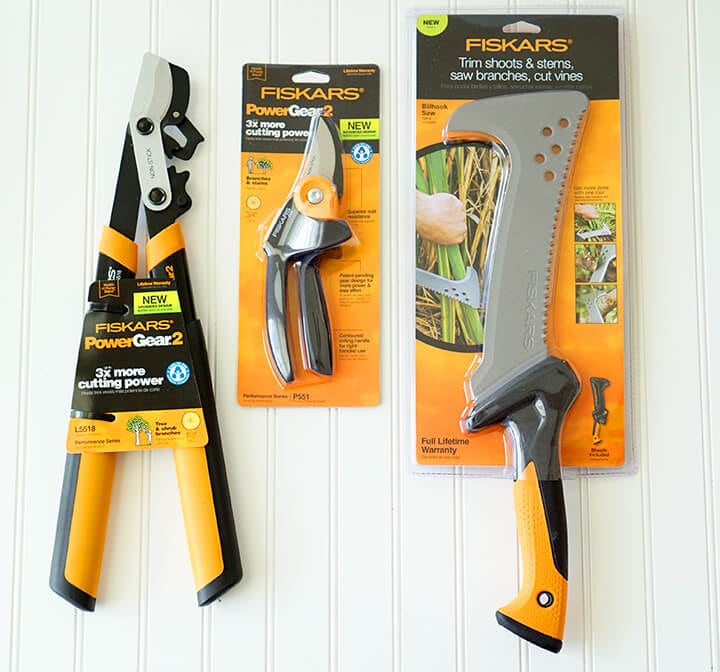 You guys are in for a treat today! Fiskars has generously provided a set of three of my favorite gardening tools to give away to one lucky Happiness is Homemade reader. All you have to do is enter via the Rafflecopter form at the bottom of this post – good luck!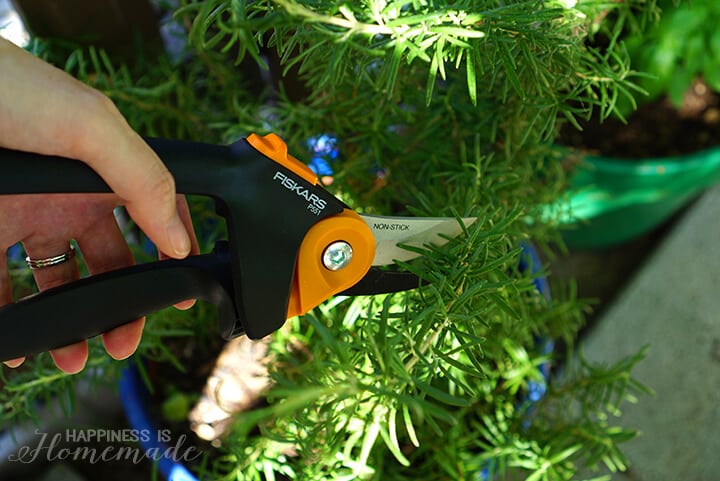 PowerGear2 Pruner – Fiskars PowerGear2 pruner uses gear technology to multiply leverage where you need it most, so you can power through stems and light branches (up to ¾") diameter with ease. The contoured, rolling handle fits the shape and natural motion of your hand for comfortable use.
This is one of my essential garden tools that I use nearly every day. It's perfect for cutting flowers and herbs, and it's a must for pruning my vegetable plants and shrubs!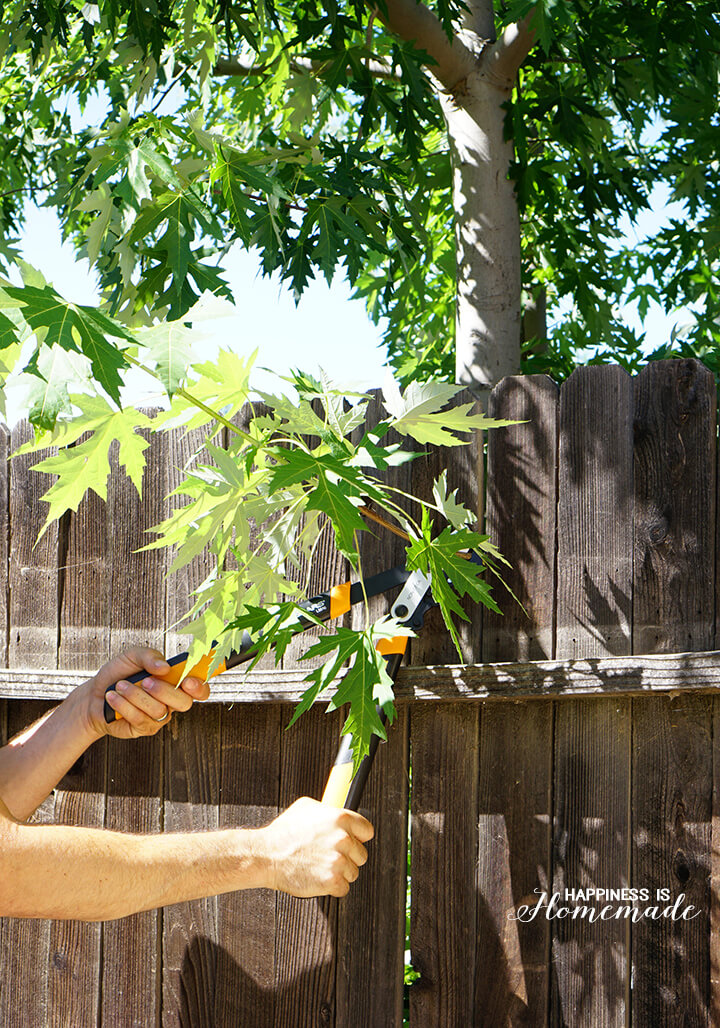 PowerGear2 Lopper (18") – Fiskars PowerGear2 loppers use gear technology to multiply leverage and optimize your cutting power in the middle of the cut where the branch is thickest and you need it most. A low-friction coating helps the blade glide through wood, prevents the blade from gumming up with sap and helps resist rust.
They're perfect for quickly chopping through branches…especially when they're threatening to damage your fence like ours was! The PowerGear2 Lopper made fixing the situation quick and easy!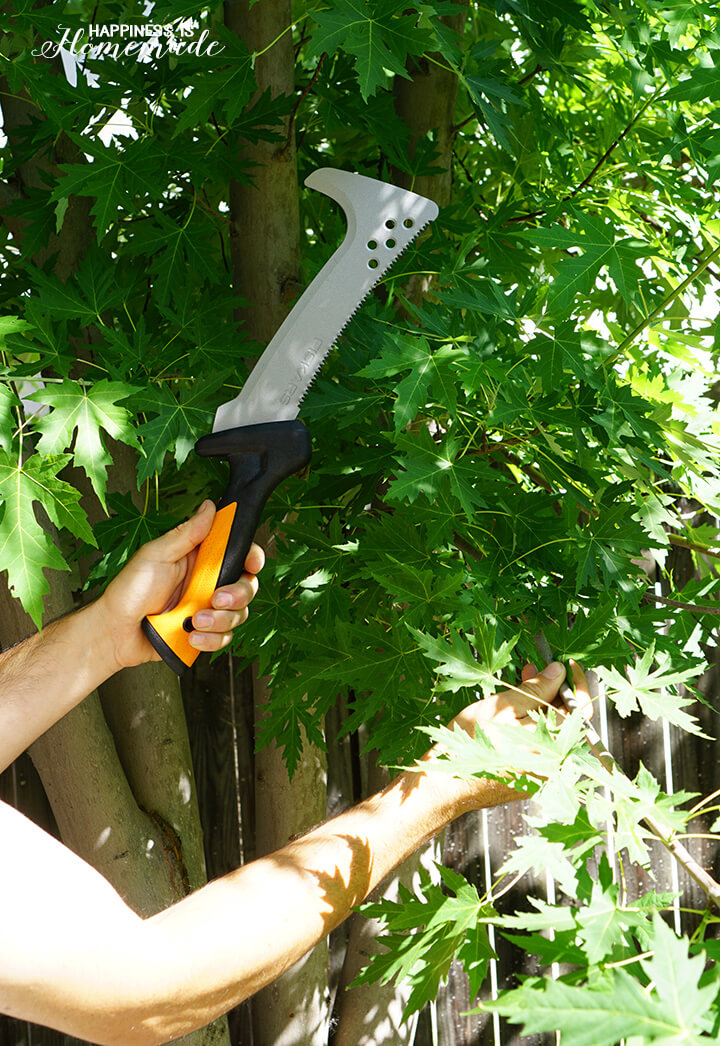 Billhook Saw – Fiskars Billhook Saw has a 9" hooked blade ideal for trimming shoots and stems, dividing plants, cutting vines and more. It also has a coarse saw edge for cutting fibrous plants or woody branches. One-handed use leaves your other hand free to grab and pile cuttings and a Softgrip handle with a finger guard and handle flare help keep the tool firmly in hand. It also comes with a nylon sheath for storage and transport.
This tool is WAY cooler than I can even show you in photos! Check out the video below to see all of the awesome things it can do: