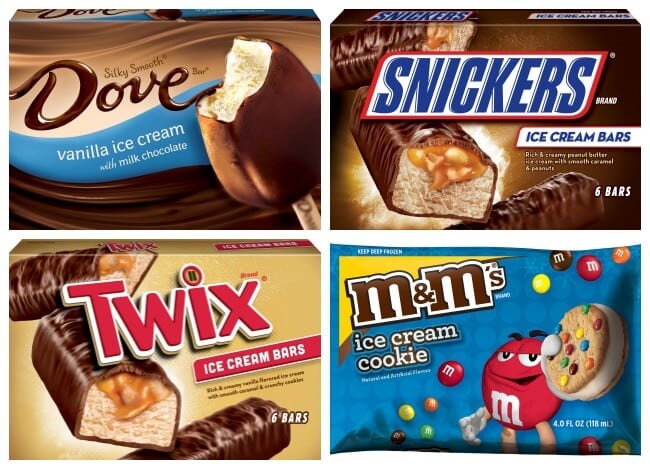 This is a sponsored post in partnership with One2One Network and Mars Ice Cream.
Yesterday I shared a list of over 101 films for Family Movie Night, and today I'm talking all about our favorite movie night treat (and I get to give some away, too!). When it comes to picking a special dessert on movie night, Mars Ice Cream is a no-brainer! Mars Ice Cream combines our favorite candy bar flavors with REAL ice cream (no imitation junk here!) into tasty cool treats that we love – DOVEBAR® Ice Cream Bars, M&M'S® Brand Ice Cream Cookie Sandwich, SNICKERS® Brand Chocolate Ice Cream Bars, and TWIX® Ice Cream Bars.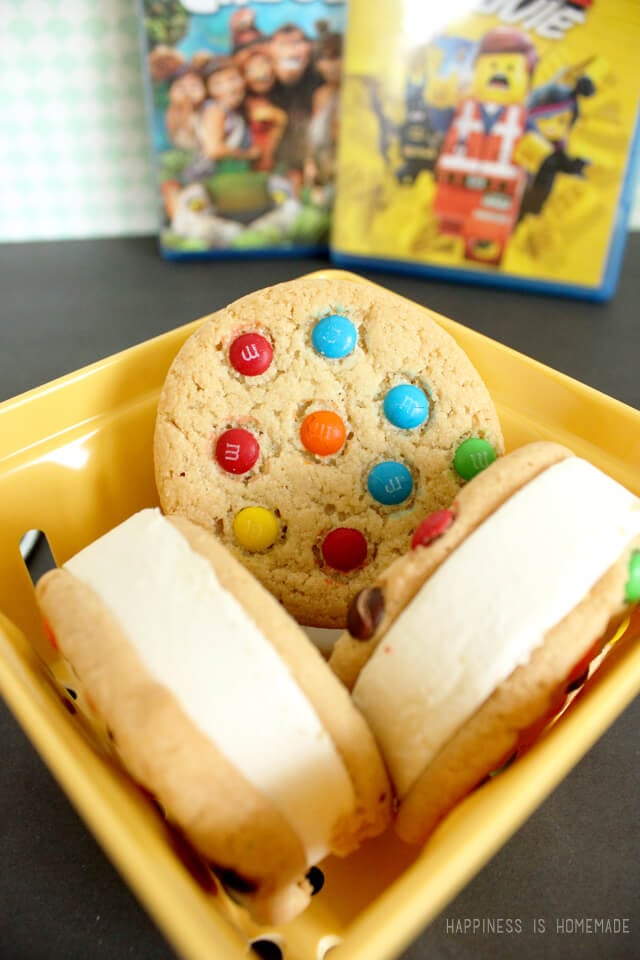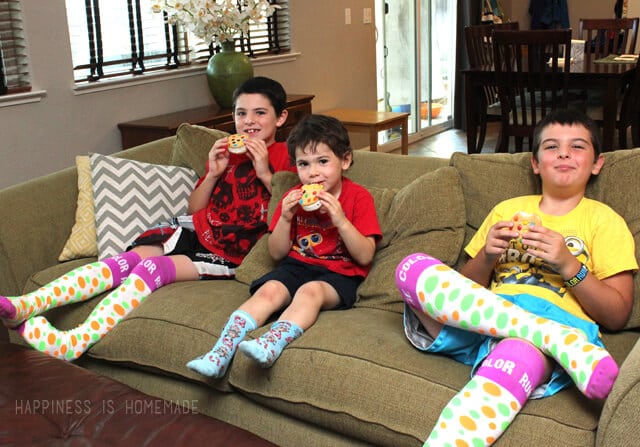 These guys all agree that the M&M's Cookie Sandwich is their favorite (quite possibly because it's also the largest of the ice cream treats!). Nevermind my boys' stylin' socks here – we had Family Movie Night the night before we participated in The Color Run, so they were trying out their colorful new gear the night before.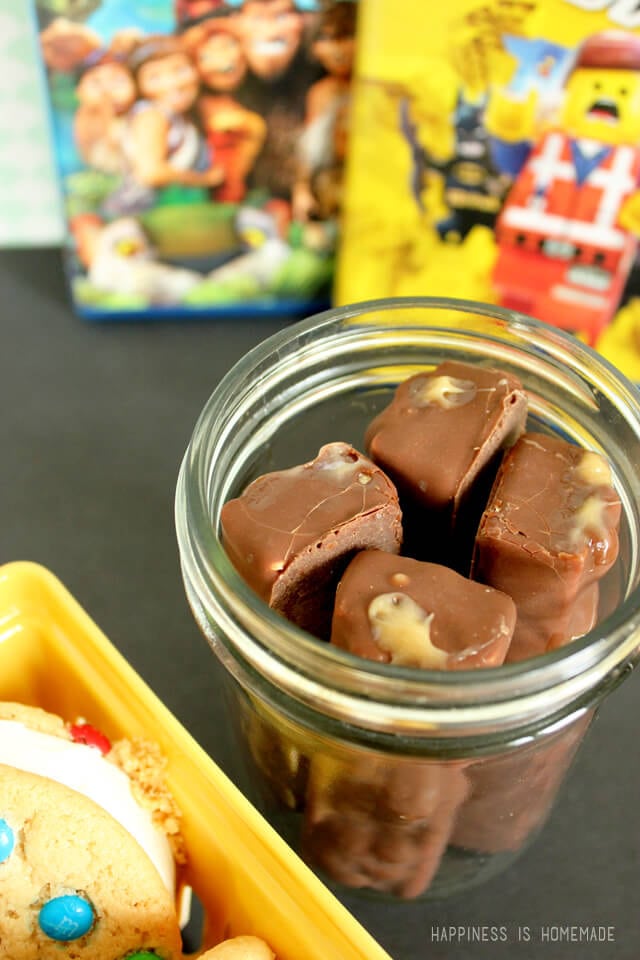 Personally, I'm rather partial to the Twix Ice Cream Bars. Just look at that gooey caramely goodness that's hiding inside!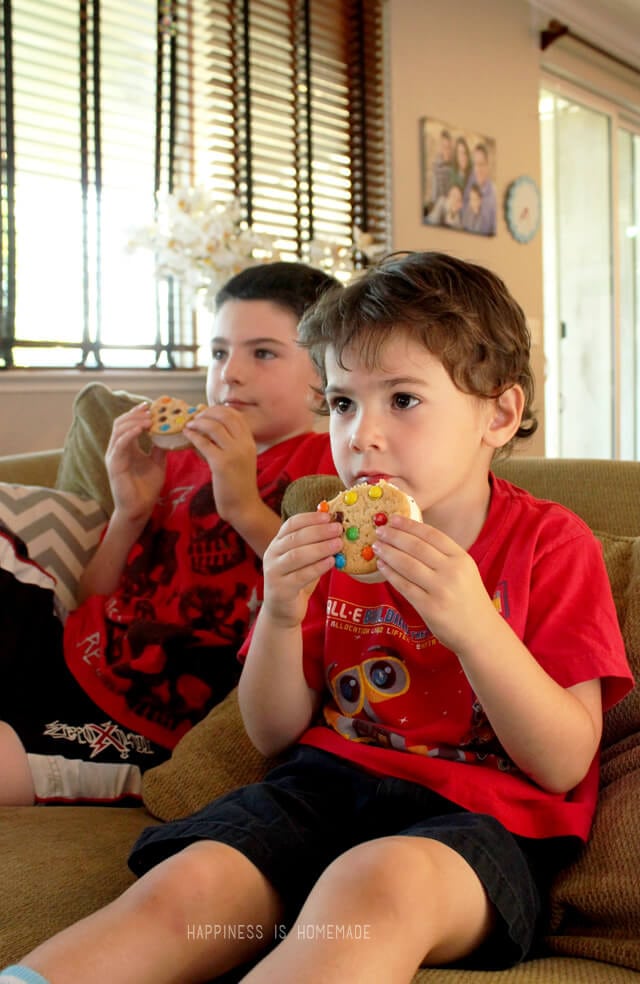 My family thinks that Mars Ice Cream makes our Family Movie Nights even better, so I'm super excited to give some away! One lucky reader will receive five (5!) full value coupons for free Mars Ice Cream products to enjoy during your own family movie night. Enter via the Rafflecopter form below – good luck!
a Rafflecopter giveaway