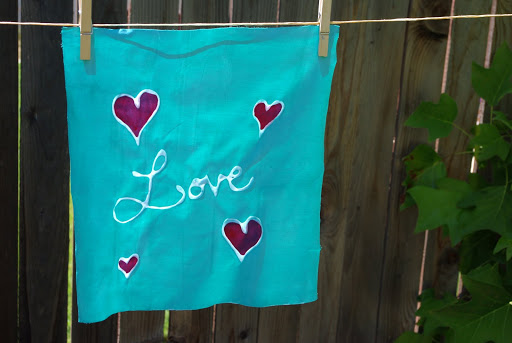 The boys and I were looking back at some of our past tutorials, and they were anxious to revisit the glue batik craft that we created last Summer. This time around we decided to use plain fabric squares instead of t-shirts because they wanted to turn their creations into pillows. We repurposed an old bed sheet and cut it into 14″ squares.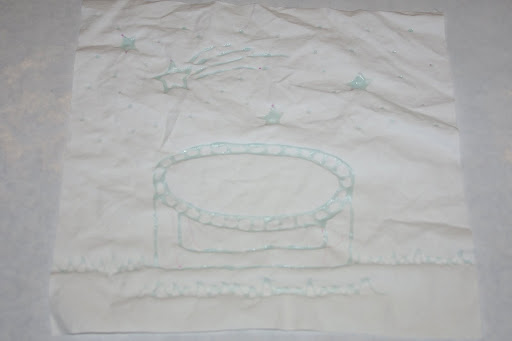 First, choose a design that you like and draw it on your fabric using Elmer's Gel Glue. It must be the blue gel glue as regular glue will not work! Sawyer wanted his pillow to depict our trampoline and shooting stars…sort of a long story, but essentially it reminds him that he's not scared of the dark anymore. Once you finish drawing your design, allow it to dry completely (overnight works well).
Sutton chose a Mario toadstool, naturally!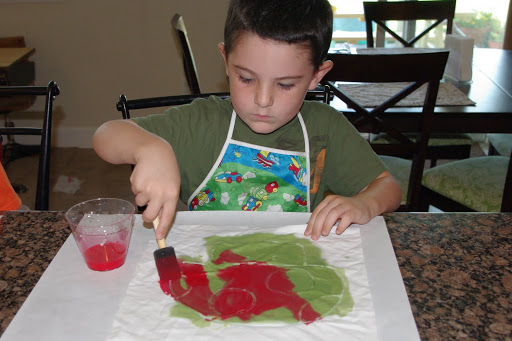 Cover your work surface and your clothing, and paint your fabric with slightly watered down acrylic paint. If you choose to use contrasting colors you'll want to allow it to dry (at least slightly) between colors to avoid a muddied look.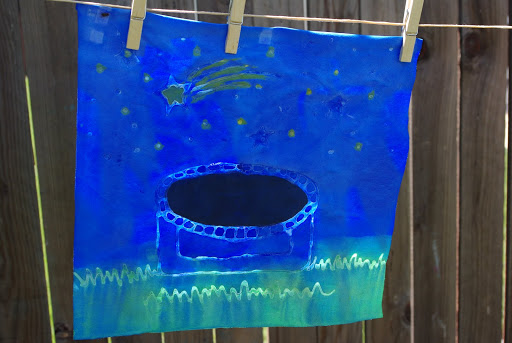 Hang up the fabric and allow it to dry completely.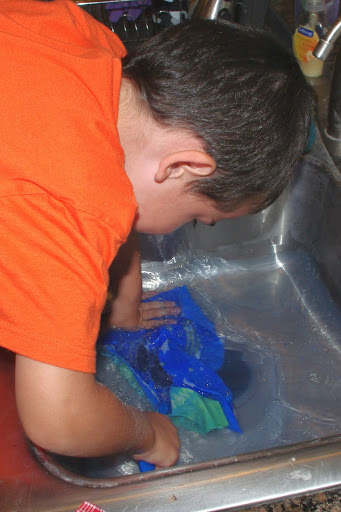 Now the magic really happens! Submerge the fabric in warm water for about 10 minutes, and then scrub off the gel glue. An old toothbrush really comes in handy for this step. It takes a little elbow grease!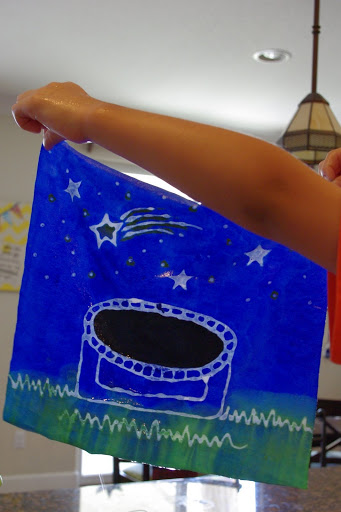 Time for the big reveal!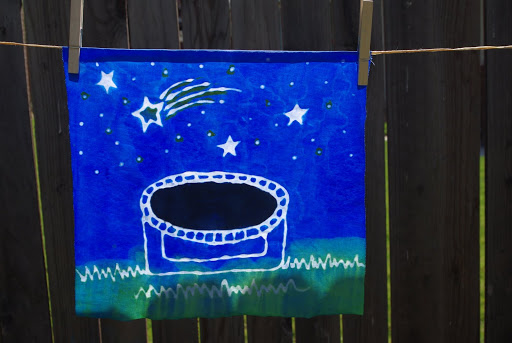 Hang it one more time to dry and then do what you wish with it! We chose to make pillows this time because the boys wanted some practice on the sewing machine, but we've also made t-shirts with this technique, and we're hoping to make a set of prayer flags for the garden too.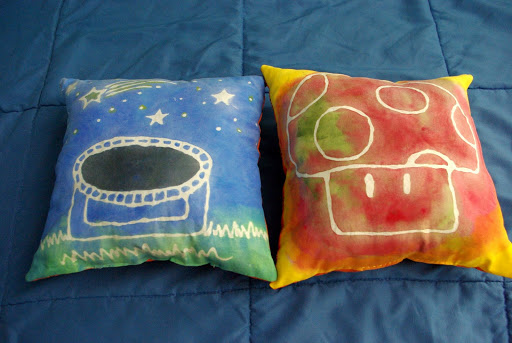 All stitched up and ready for bedtime!