This post brought to you by World Market. All opinions are 100% mine.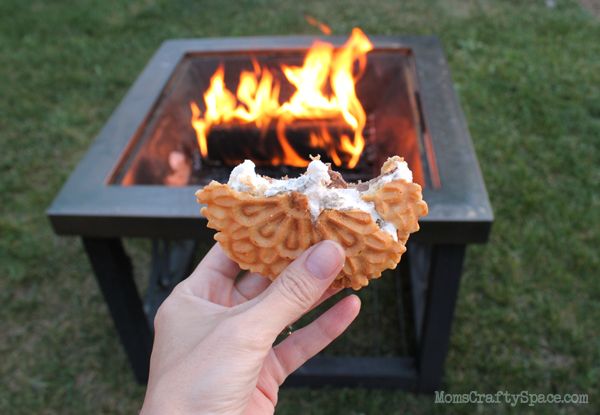 Father's Day is right around the corner, and this year I wanted to do something extra special to show my husband how much we appreciate everything that he does for our family. The boys and I usually make him a special Father's Day breakfast and give him a few small homemade gifts, but this year I wanted to surprise him with something completely different.

I handed my two older boys a gift card to World Market, and gave them the responsibility of helping me choose some awesome Father's Day Gifts for their dad. They had some interesting ideas…

…like a super comfy papasan chair (that we have nowhere to put!), a game table, and vintage styled toys and games. Naturally we couldn't pass up the nostalgic sodas since they were on sale!

Okay, I know we're supposed to be shopping for Dad right now, but how cute is this sweet jar labeling kit?! Mommy wants.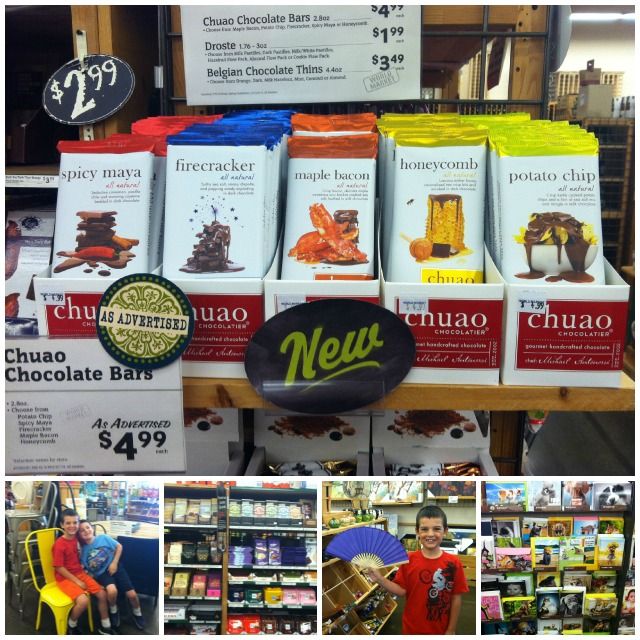 We checked out some Outdoor Furniture & Decor and BBQ & Grilling goodies for Dad, and spent a little time reading all of the funny cards that World Market sells. The boys were the most intrigued by World Market's HUGE grocery section and all of the international treats and goodies that they offer. They really wanted to get Daddy that maple bacon chocolate bar!
But then we saw this…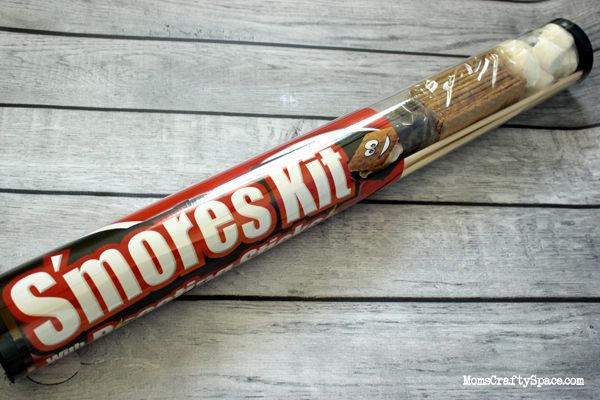 …and we knew EXACTLY what we were going to get him! My hubby has a tremendous sweet tooth, so we went back and raided the chocolate and cookie aisles until we had the perfect ingredients for a gourmet s'mores and nostalgic soda tasting party.

We picked up an assortment of different flavored chocolates, some Biscoff spread (awesomely delicious!), and some international cookie favorites – British Digestive Biscuits, Dutch Caramel Wafers and Pizzelle Italian Waffle Cookies.

So, so, SOOO good! I might have eaten a few before we even got to the s'mores making part of the evening.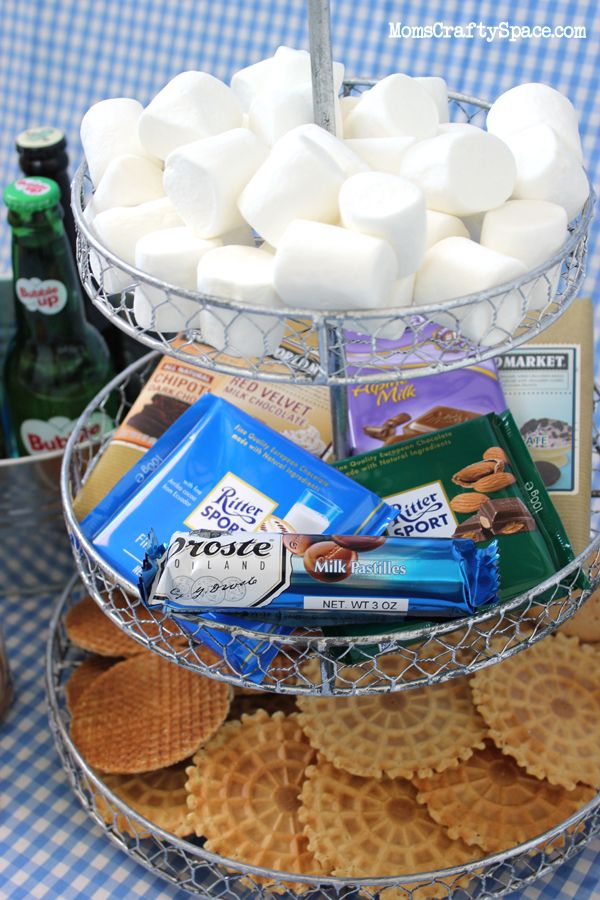 We could hardly wait for Dad to get home from work so that we could dive into these tasty treats!

At dinnertime we surprised Daddy with the sodas, and we took turns sampling each one. He liked the Pig Iron Cola the best, Sutton preferred the Bubble Up, and Sawyer liked the Boylan Root Beer.

After dinner we took Dad outside and showed him that the fire pit was prepared for making some yummy dessert, and we surprised him with the new globe lanterns that we had hung from the tree.
(If you look closely you'll see that the kiddos had a wardrobe change in the middle of our s'mores party…I made everyone take off their school uniforms before we got into making a sticky gooey mess!)

(Don't worry…Simon was only "roasting" his stick of marshmallows before we actually lit the fire!)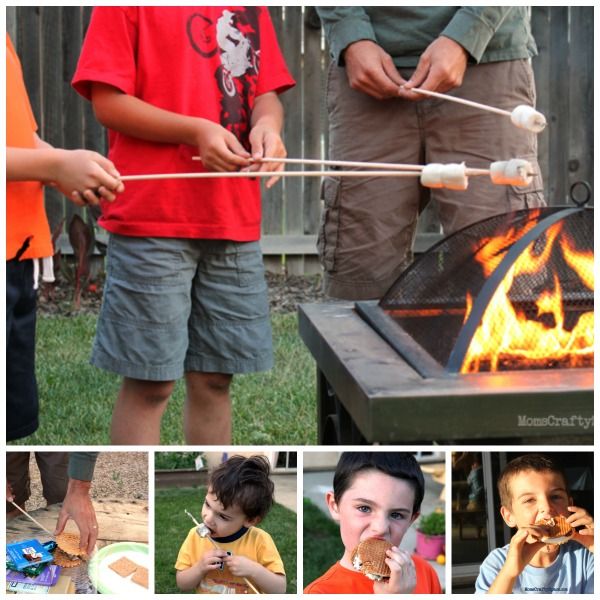 Best. S'mores. EVER! The caramel wafers were a big hit with the kids, but my favorite combo was the Italian waffle cookies, spread with a little bit of Biscoff, and topped with a toasted marshmallow and Milka milk chocolate. AMAZING!
Our surprise s'mores party was a ton of fun for everyone, and we all had a blast hanging out around the campfire and sampling some international sweets. Thanks, World Market, for letting us Celebrate Dad with you!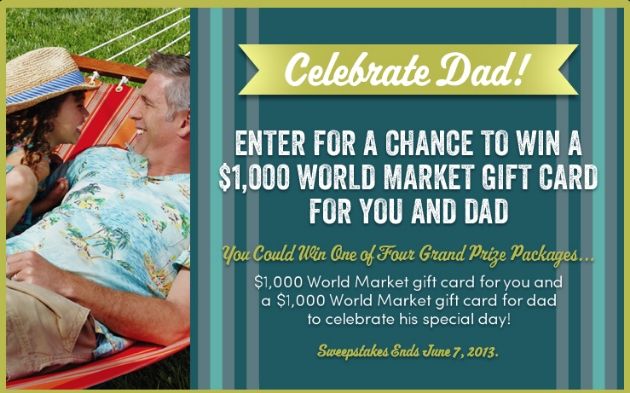 Cost Plus World Market is Celebrating Dad this year with the Dad's Day Sweepstakes. Facebook Fans can enter for a chance to win one of 4 Weekly Grand Prize Packages: $1,000 World Market gift card for you and a $1,000 World Market gift card for dad to celebrate his special day! For your chance to win, click to Nominate your Dad here.