Green Bean Casserole Thanksgiving Side Dish
This post and its photos may contain affiliate links. As an Amazon associate I earn from qualifying purchases. If you make a purchase through these links, I may receive a small commission at no extra cost to you!
Every year it goes the same way. My mom calls me up a few weeks before Thanksgiving and asks me, "You are bringing green bean Casserole this year, right?" before she launches into a chorus of "You have to! No one else makes it just like you do!" Green beans have become "my thing" around the Thanksgiving holiday, and it's the dish that I am expected to bring to dinner each year.
I don't mind, though. I actually love green beans…and when you top 'em with fried onions, creamy sauce and my [not-so] secret ingredients, bacon and cheddar cheese, it's a taste explosion that I really can't resist!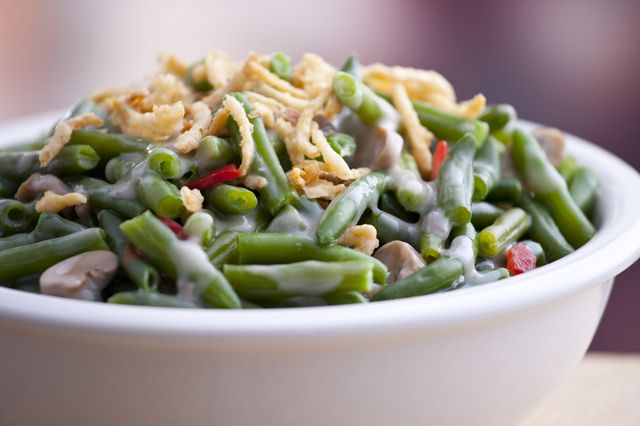 Green Bean Casserole
Ingredients
1 (10.75-oz.) can Campbell's® Cream of Mushroom Soup
1/2 cup milk
1 tsp. soy sauce
Dash ground black pepper
4 cups fresh green beans, cut into 2″ pieces and steamed or blanched
1/2 yellow onion, chopped
2 tbsp butter
1/2 cup cheddar cheese, shredded
1-1/3 cups French's® French Fried Onions
1/2 cup (or more, to taste!) chopped pre-cooked bacon
Cooking Directions
Preheat oven to 350°F.
On the stovetop, cook the yellow onions and butter over low heat until they begin to caramelize.
Stir the soup, milk, soy sauce, black pepper, green beans, bacon, caramelized onions, cheddar cheese and 2/3 cup fried onions in a 1-1/2-quart casserole.
Bake for 25 minutes or until the bean mixture is hot and bubbling. Stir the bean mixture. Sprinkle with the remaining fried onions.
Bake for 5 additional minutes or until the onions are golden brown.
So what are you making for Thanksgiving this year? Are you a green bean casserole fan? Do you keep it classic or give it a modern twist? I'd love to see your recipes and add them to my Pinterest boards, so be sure to leave me a link in the comments!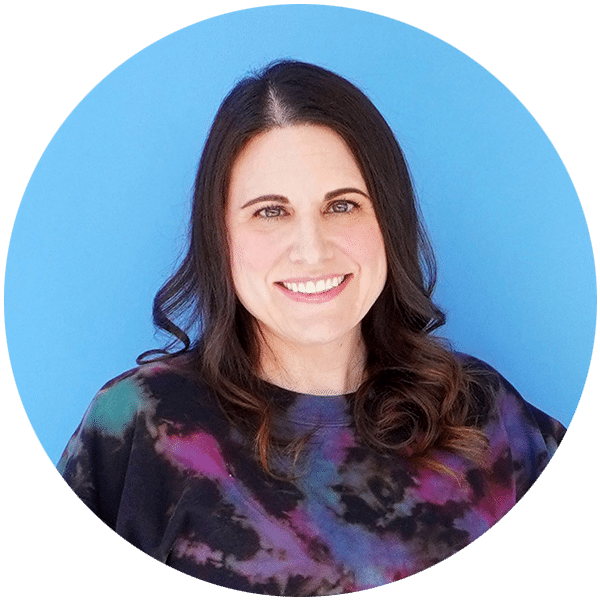 Heidi Kundin has captivated the hearts of millions with her colorful and inspiring approach to crafting, celebrations, and family fun. With over 15 years of experience, Heidi's website has become a must-visit destination for those seeking quick and easy creative ideas and last-minute solutions. Her warm personality shines through her posts, inviting readers to join her on a creative journey that's fun, rewarding, and achievable.