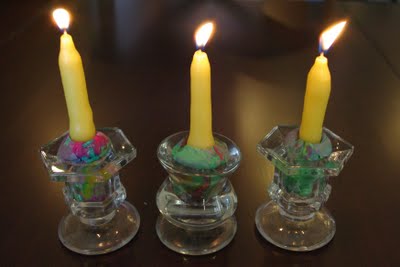 My five-year-old is constantly asking, "Mom, can we do a project?" Since my boys are home on summer break that means we've done a lot of projects, and frankly I'm getting a little tired of cleaning up countless messes as they bounce back and forth between painting, drawing, gluing and playing with Playdoh. Not that I don't love their creative endeavors, but it's starting to look like the craft store exploded all over our kitchen table. So when I heard the next inevitable "Can we pleeeeeeeease do a project?" I decided to choose an activity that I knew would keep them busy for awhile. We'll just call it a lesson in patience (nevermind the fact that it kept the rest of the table clean for the next hour or so!) 😉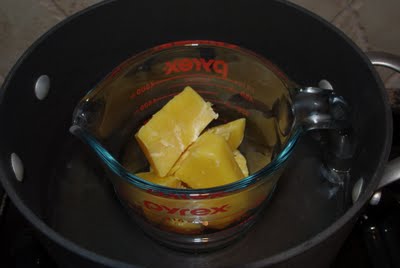 I broke up some chunks of beeswax and placed it in a glass measuring cup. Then I put the measuring cup inside of a pot of water – a homemade double boiler of sorts.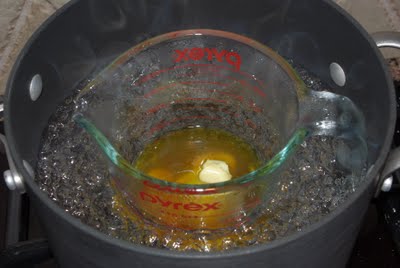 Let the water boil and stir the wax until it's completely melted and smooth. While the wax was melting I prepared the wicks. I used embroidery thread, but any 100% cotton string will work. I cut the wicks about 12″ long to make sure that the boys' little hands stayed far away from the melted wax once they started dipping their candles.
Once the wax is melted you can carefully pour it into another container for dipping if you wish. I chose to use a skinny plastic cup for dipping because it allowed us to make taller candles. I also put the plastic cup into a heavy glass mug just to make sure it was super sturdy and stable. The last thing we want is hot wax spilling all over the place!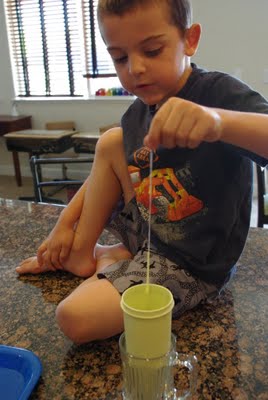 I started out by dipping the wick about 5 times, gently tugging on both the top and bottom of the string after each pass to straighten out the wick and prime it for the kids. Make sure that you allow the wax to cool and solidify slightly between each dip. After the wick is primed you can pass it off to the kids along with explicit instructions and warnings about the dangers of hot wax, and let them dip away!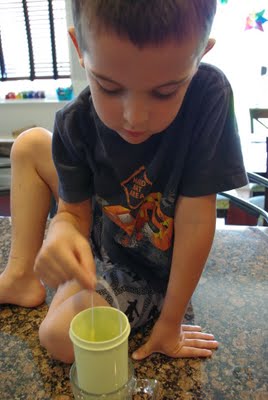 …and dip and dip and dip!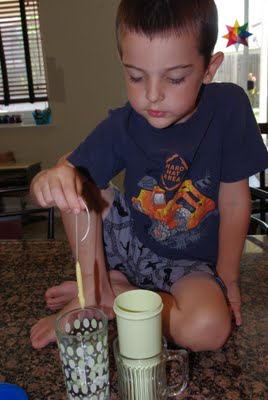 To speed up the process you can alternate dipping the candle into wax and then into a glass of cool water. Note: this will cause your hot wax to cool much faster, and you may need to periodically throw it in the microwave for 30 seconds or so to liquify it again as it starts to solidify.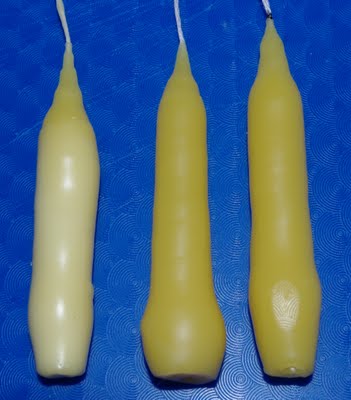 After you're finished dipping, gently lay the candles on a tray until they start to harden…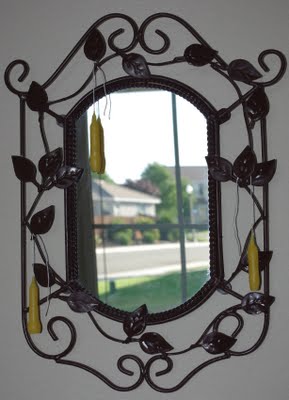 …or you can hang them up someplace random where little hands can't reach them until they're solid.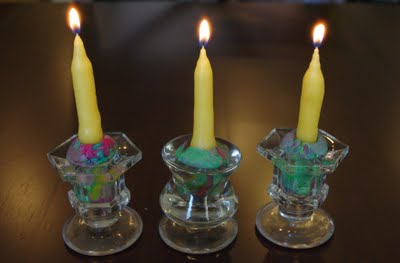 The boys used some of their leftover "rainbow mix" Playdoh to secure our candles in their candleholders. Our candles were only about four inches tall and 1/2″ diameter, but now that I know that the boys enjoyed this project I wouldn't hesitate to melt a larger batch of beeswax next time so that we could make full sized taper candles.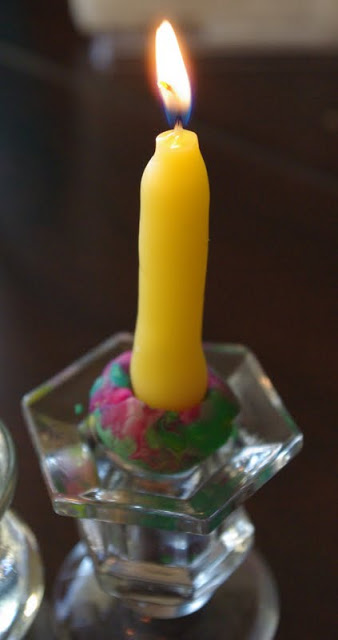 Have dinner by candlelight! 🙂