"Hello, Winter" Glittery Wall Decor
This post and its photos may contain affiliate links. As an Amazon associate I earn from qualifying purchases. If you make a purchase through these links, I may receive a small commission at no extra cost to you!
These glittery wall decorations will add a splash of shimmer to your seasonal decor! Lightweight and easy to make using Elmer's foam board, glue and glitter!
I love adding glitter to practically everything, but I especially love adding glitter to my winter and holiday decor. The sparkle reminds me of the shimmer of snow on a sunny day, and it makes my heart ridiculously happy. I have loads of glittery holiday decorations, but since I didn't have very much winter decor, I decided to create a large statement piece that will last the entire season long.
I've been crushing on these large wooden wall words from Heidi Swapp lately, so I thought it would be fun to create my own lightweight version using foam board instead of wood.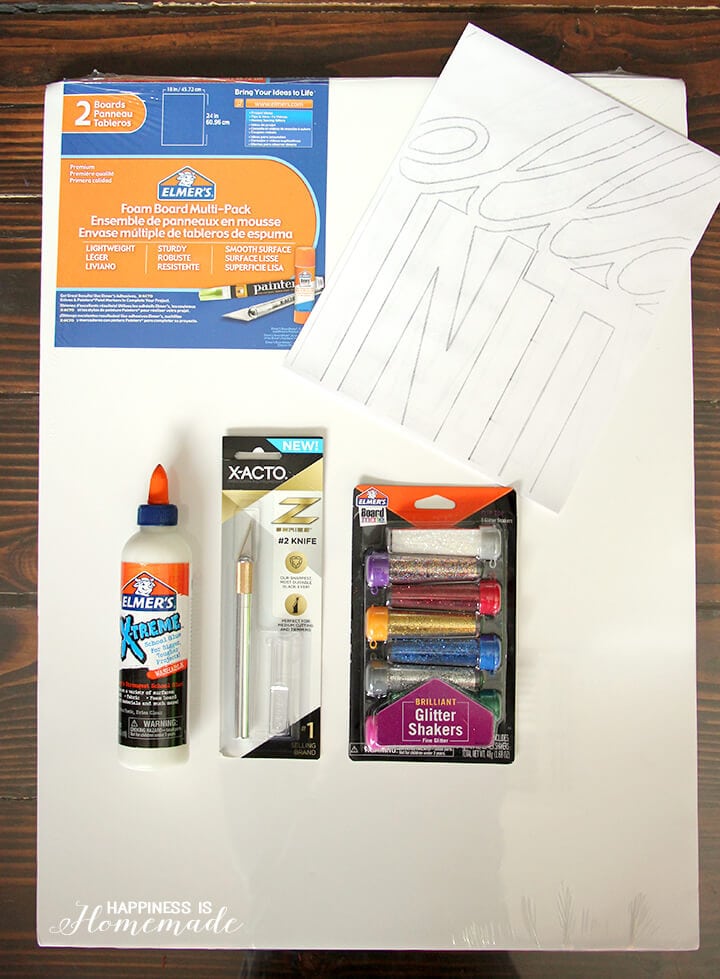 What You'll Need:
Elmer's Foam Board
Elmer's X-treme School Glue
Elmer's Glitter Shakers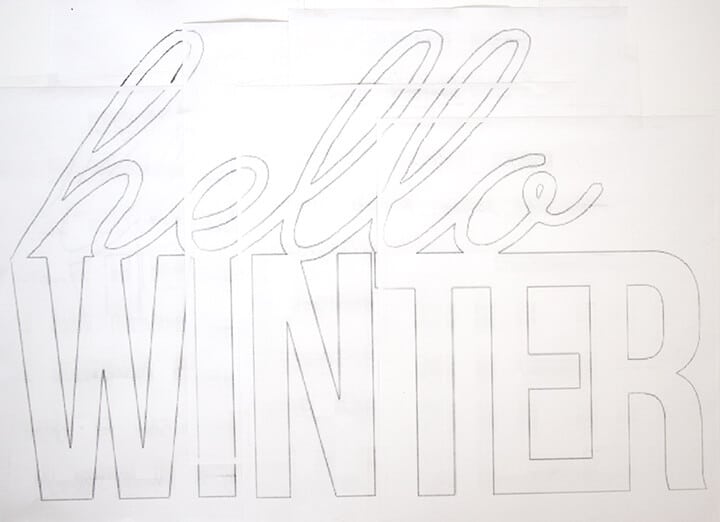 Print the "hello, winter" template (it will need to be printed in sections due to it's large size), and tape the sheets of paper together to hold them in place. "Hello, winter" should technically have a comma between the words, but mine looked more like a period instead of a comma when I welded the lines of text together, so I omitted it. If you'd like to add a comma, go ahead and draw one in at this time. Tape the template to the sheet of foam board, and use the X-Acto knife to carefully cut out the text along the black lines.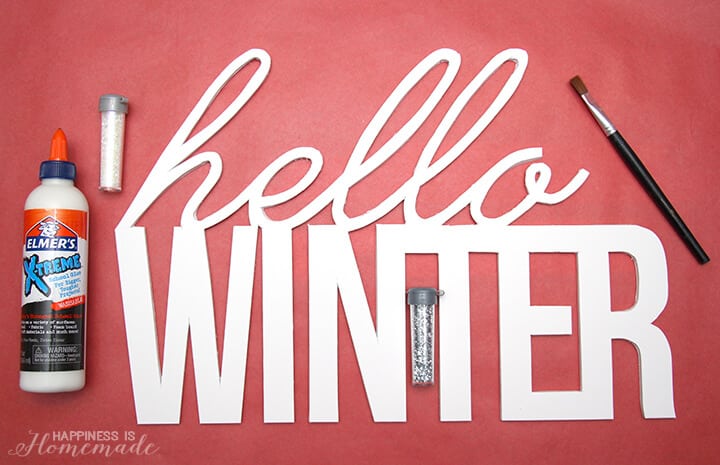 Working in sections, paint a layer of glue on the letters, and cover them with glitter. I did the "hello" in two sections so that my glue wouldn't dry too quickly, and I did each letter of "winter" individually.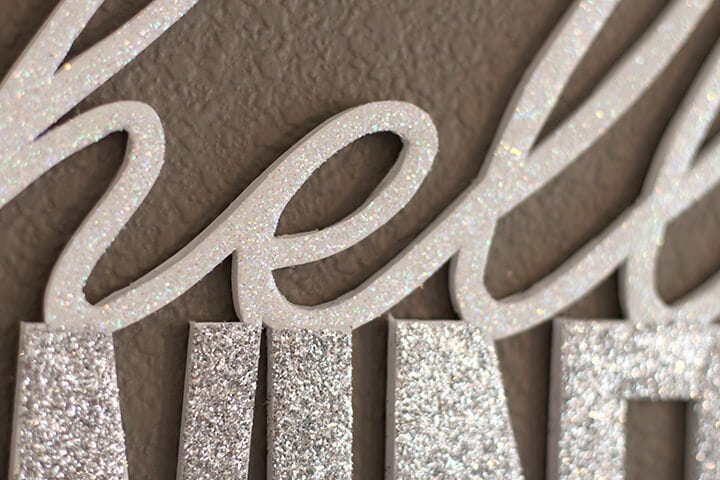 Look at all of that lovely sparkly shimmer! So pretty!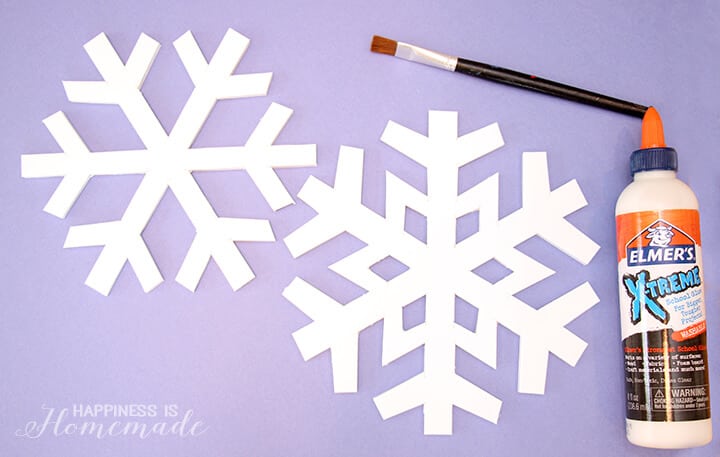 Next, I printed out some basic snowflake clipart and used the same process to create several foam board snowflakes.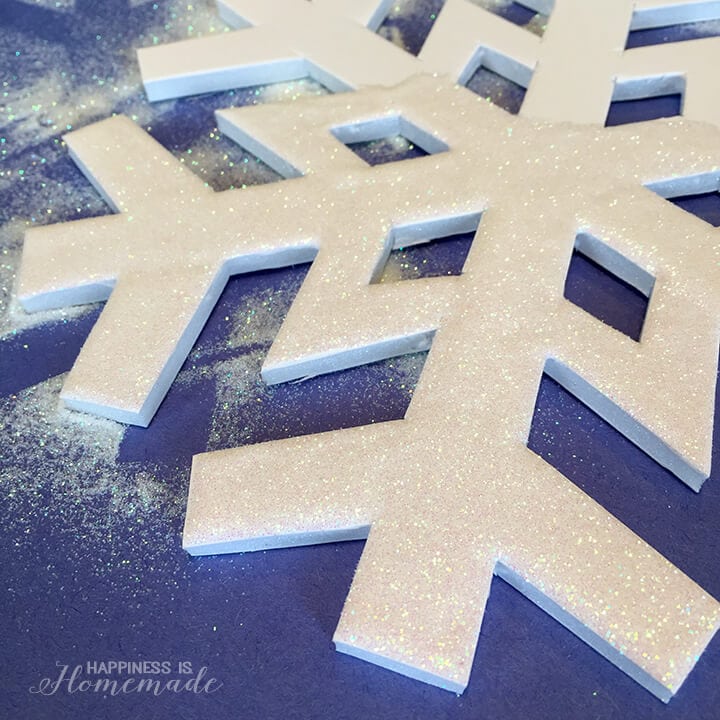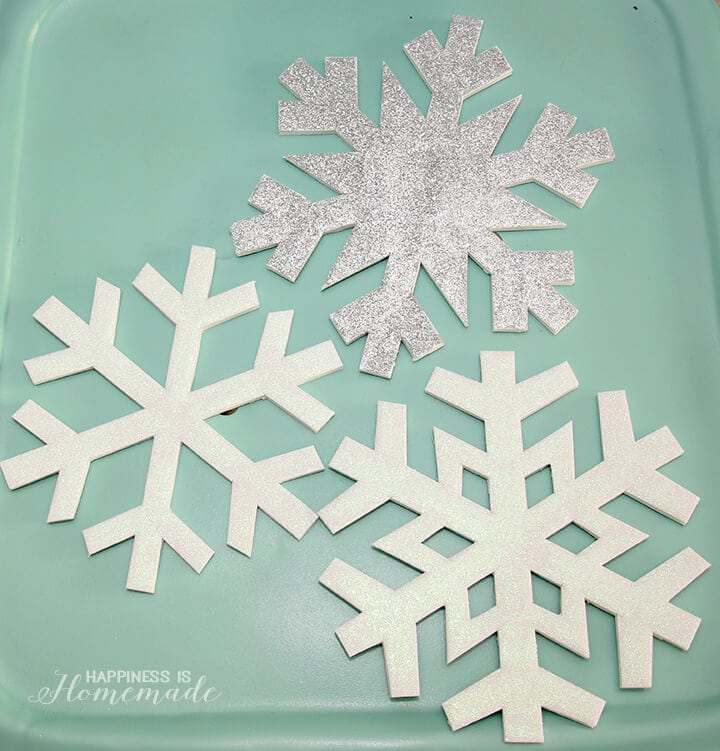 I love, love, love how these turned out! It's hard to capture just how sparkly the iridescent white glitter is on camera, but it's absolutely gorgeous in person!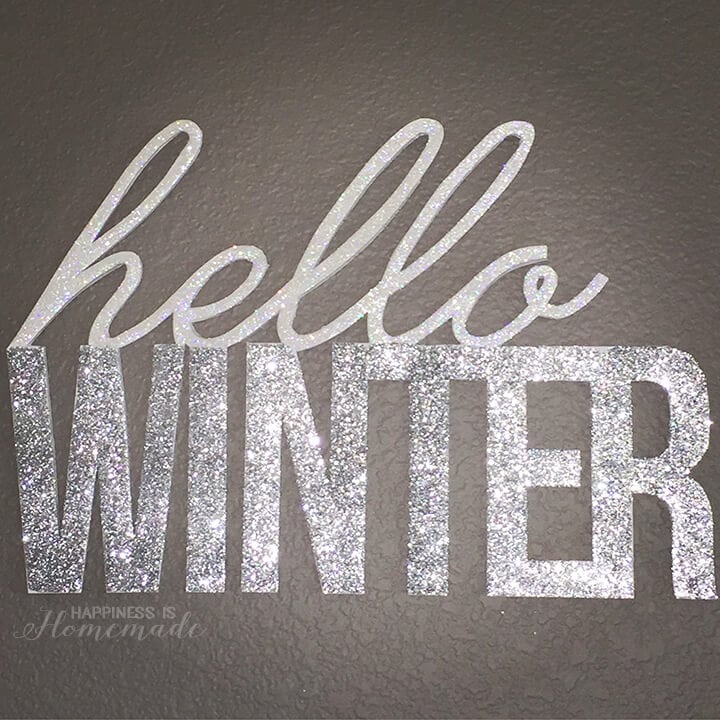 I used Elmer's Poster Tack to attach the words to the wall, but rolled pieces of tape or a couple of well placed nails would also do the trick.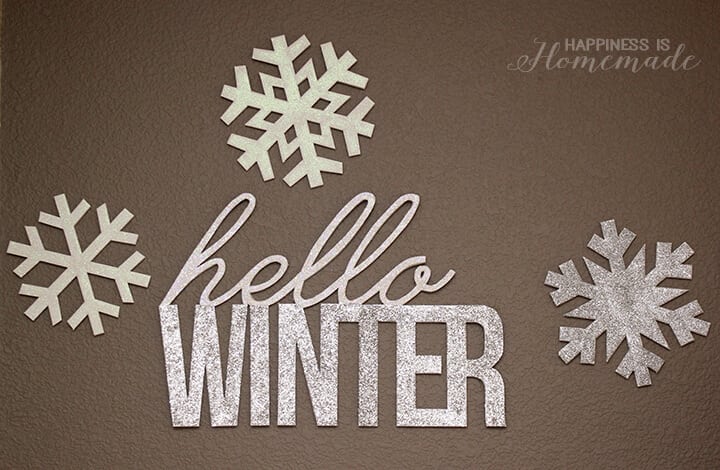 I added the snowflakes, and voila – a cute seasonal display that I can leave up all winter long! Now I'm anxious to see some snow this year!
For more fun craft ideas, be sure to sign up for the Elmer's Newsletter and check them out on Twitter, Facebook, Instagram & Pinterest! Happy crafting!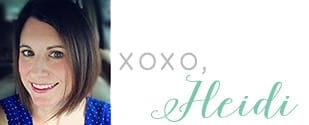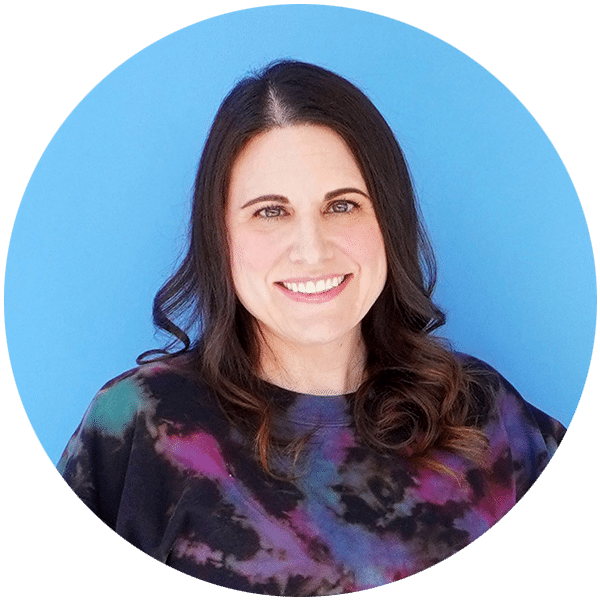 Heidi Kundin has captivated the hearts of millions with her colorful and inspiring approach to crafting, celebrations, and family fun. With over 15 years of experience, Heidi's website has become a must-visit destination for those seeking quick and easy creative ideas and last-minute solutions. Her warm personality shines through her posts, inviting readers to join her on a creative journey that's fun, rewarding, and achievable.