Home Organization: Pet Supplies
This post and its photos may contain affiliate links. As an Amazon associate I earn from qualifying purchases. If you make a purchase through these links, I may receive a small commission at no extra cost to you!
Do you have pet supplies all over the house? Check out this easy home organization idea to help corral your pet supplies and get your pet's gear in order!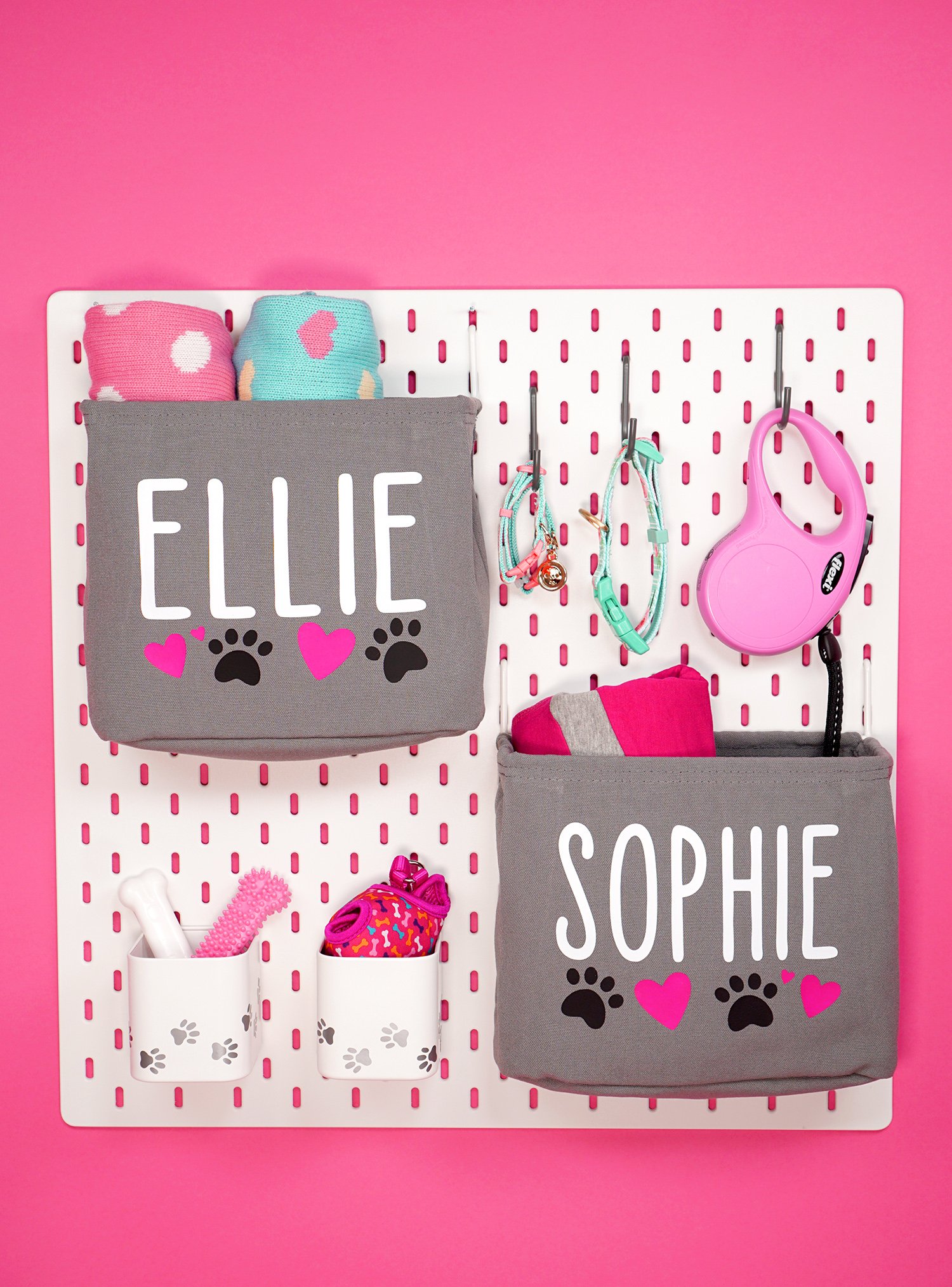 This post may contain affiliate links. I will receive a small commission from these sales at no additional cost to you! This post is sponsored by Cricut. All opinions are my own.
Are your pet supplies all over the house? Make a handy pet organization station to keep all of their gear in one place!
Home Organization: Pet Supplies
Last spring, our family became first-time dog owners to an adorable Cavalier King Charles Spaniel that we named Sophie, and last month we welcomed home Sophie's half-sister, Ellie. These two puppies are a TON of fun, but with three human boys also in the mix, I started finding their puppy gear and pet supplies ALL over the house. None of the pet gear had a true home, and no one could ever find anything, so I created an adorable pet supply home organization station where all of their stuff can live in one place!
Pretty darn cute, right? That's Sophie (who just turned 1-year-old) on the left and Ellie (3 months old) on the right.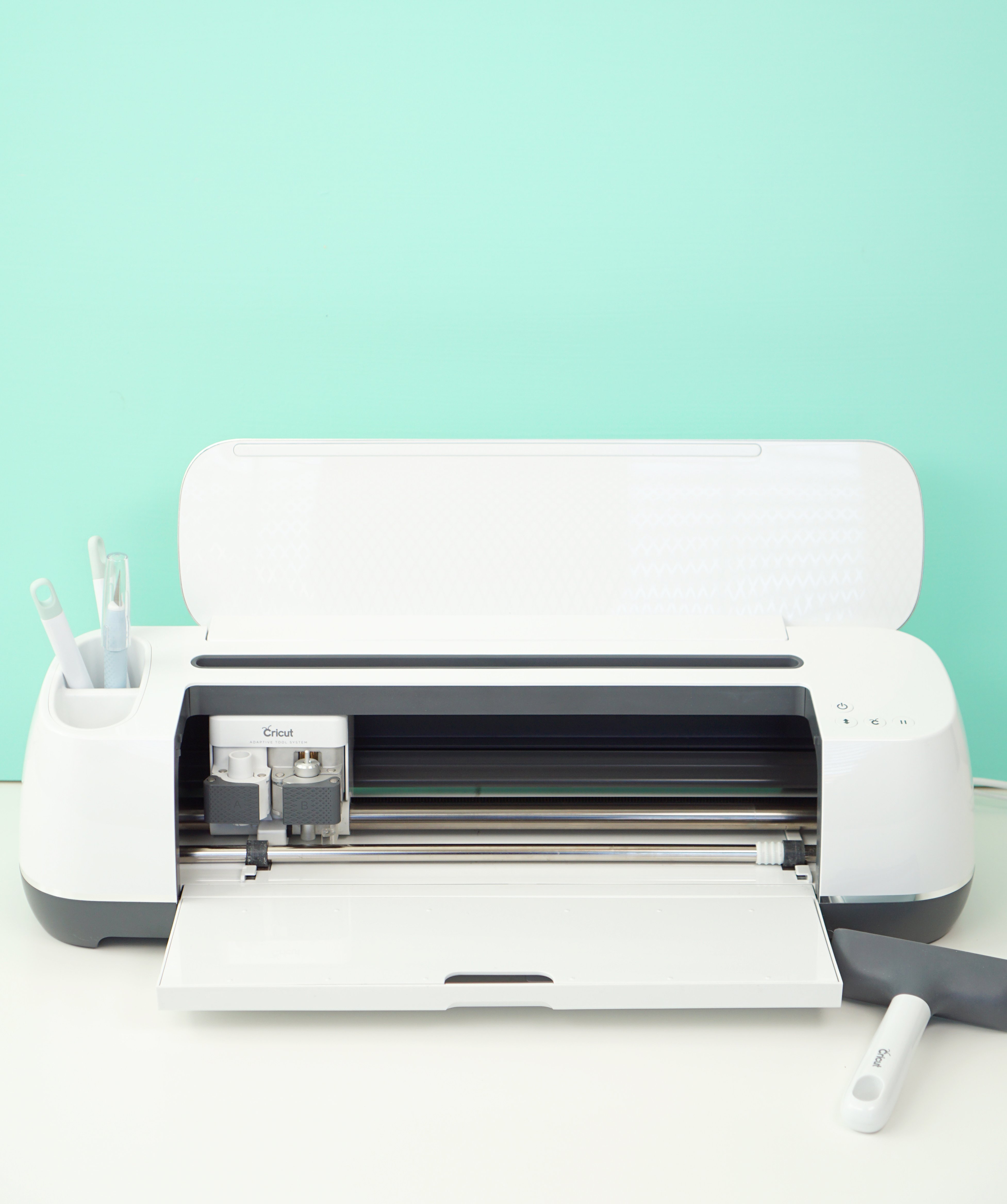 I say it all the time, but I LOVE my Cricut Maker machine, and it especially comes in handy for labeling and home organization projects! For this pet supply organizer project, I cut both iron-on and adhesive vinyl with my Maker, but you can even use the Maker to build entire projects like I did with these cute Desk Organizers!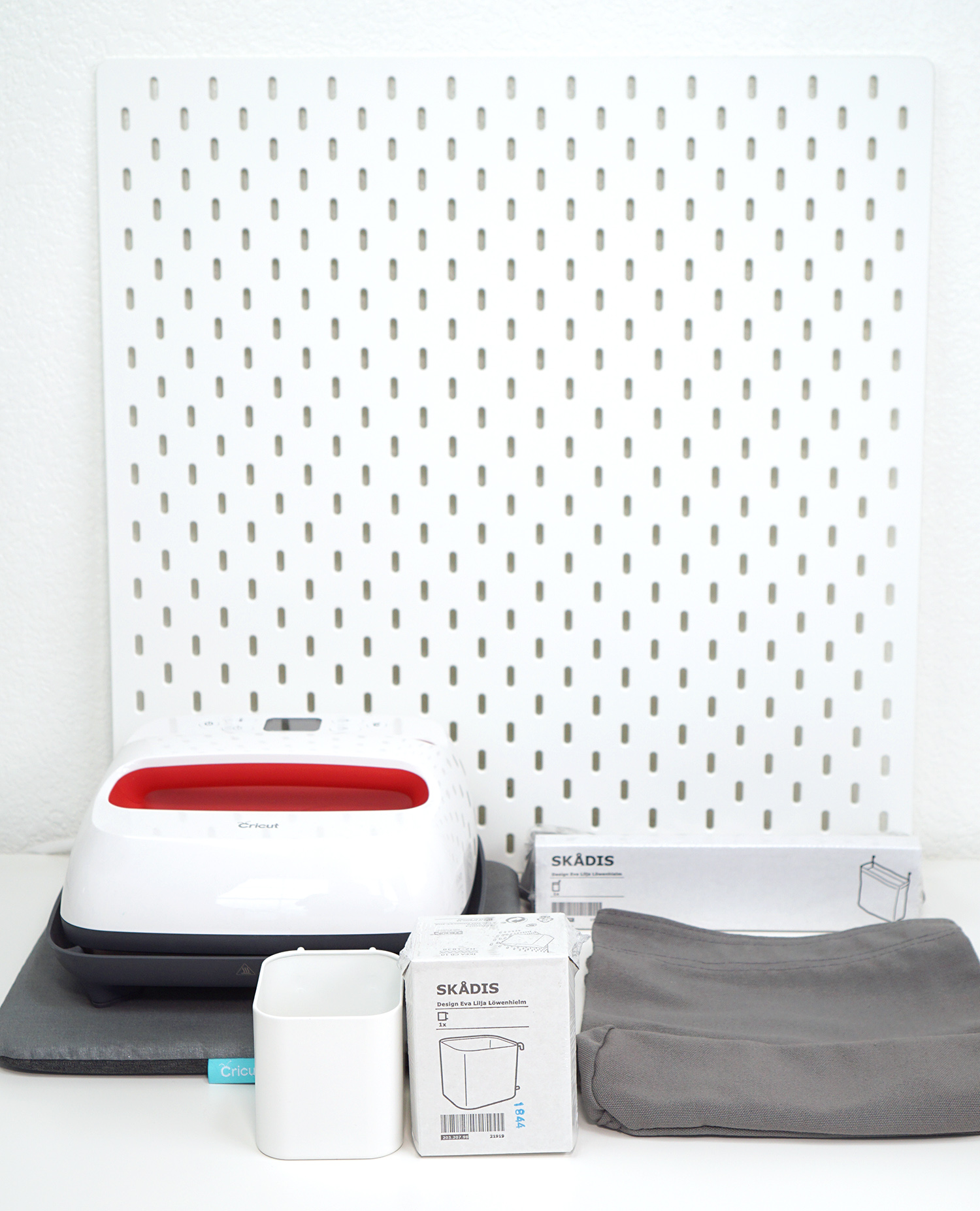 Supplies Used to Make a Pet Organization Station: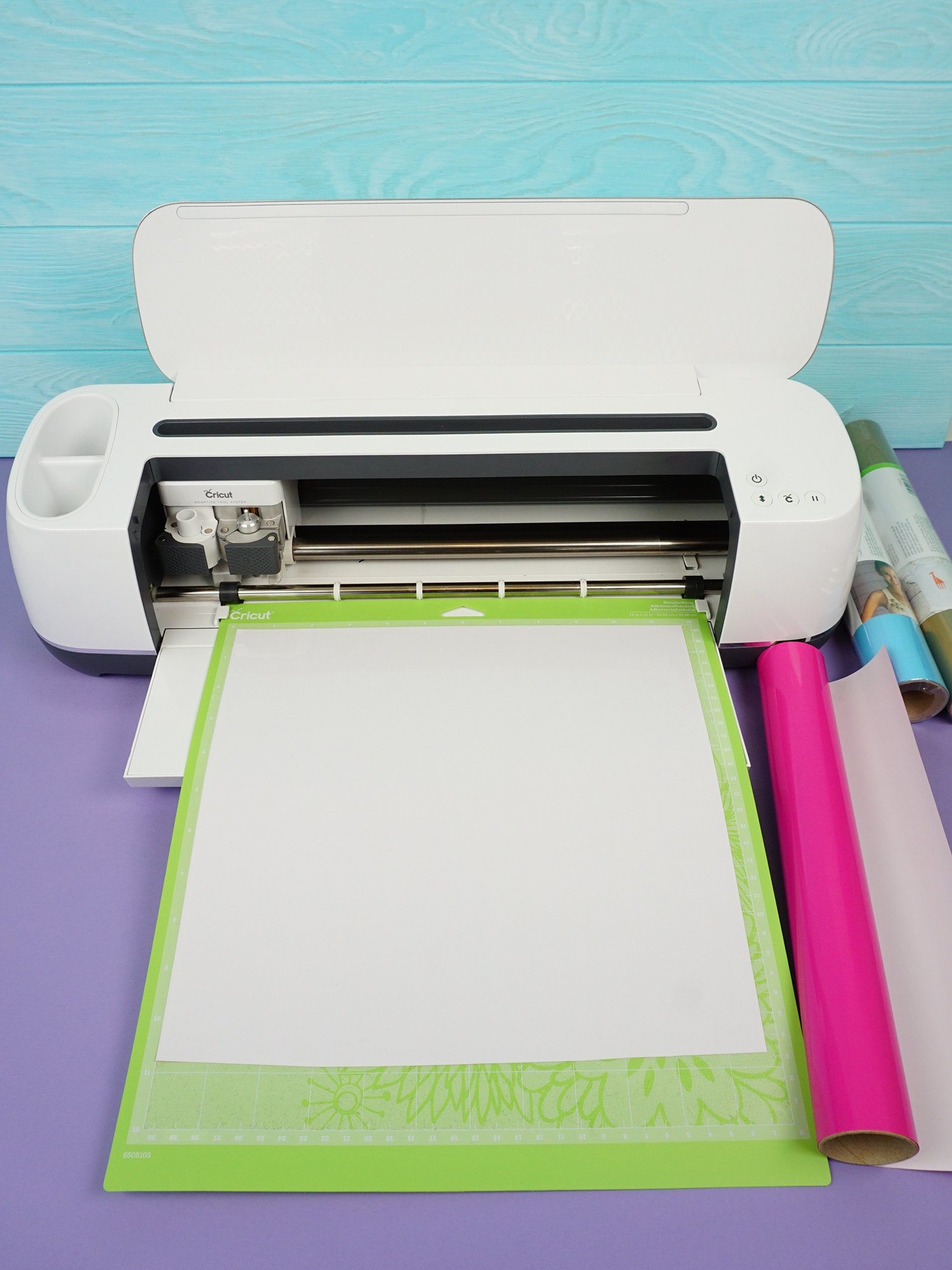 I started by cutting out all of my vinyl using the Maker. If you'd like to recreate the same look, you can use this Cricut Design Space project!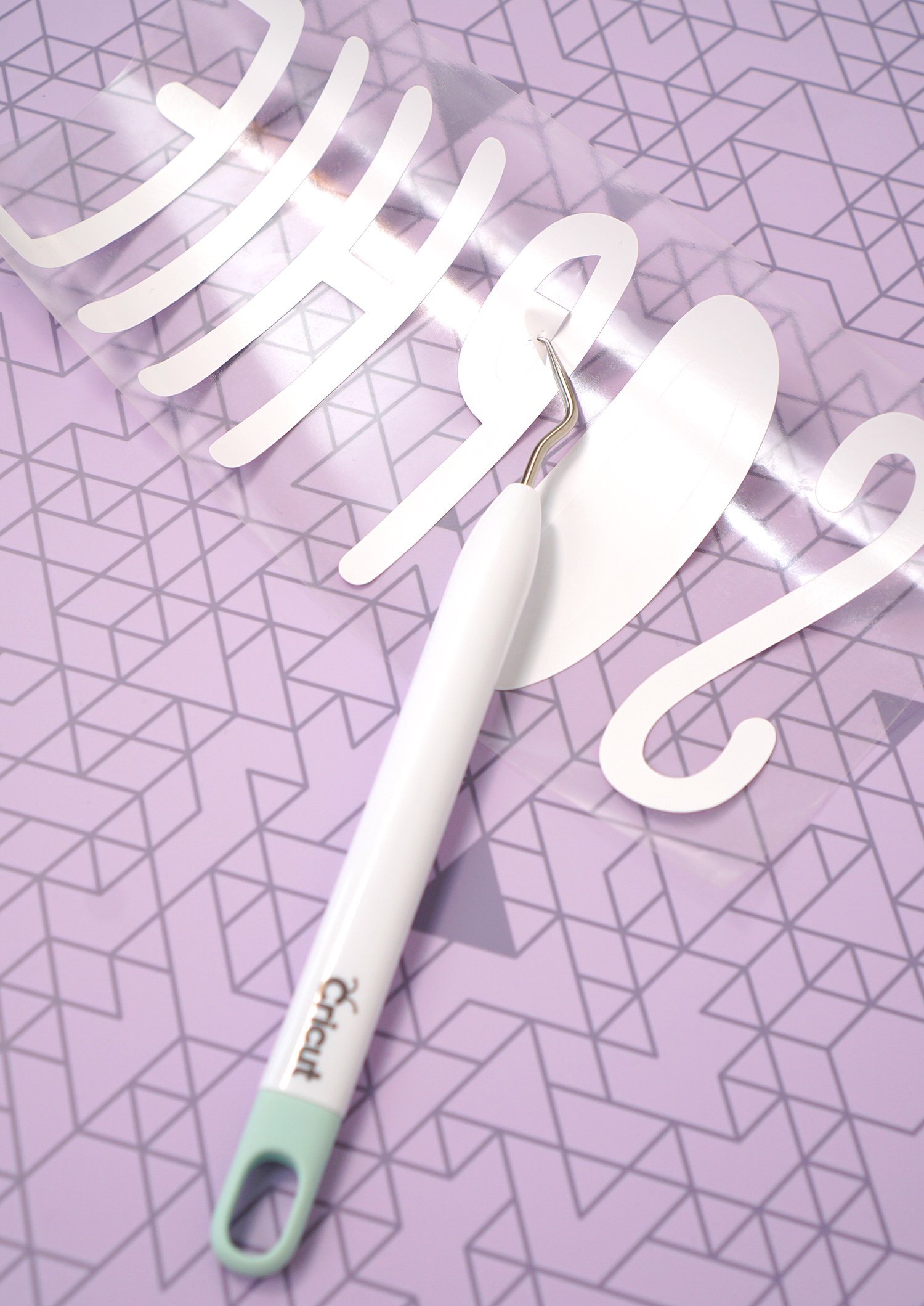 Next, I weeded all of the excess vinyl using my favorite Hooked Weeding Tool. If you don't have one yet, you need to go get one…like, right now! I'll wait! Trust me, it's a game-changer when it comes to weeding vinyl, especially with more intricate projects.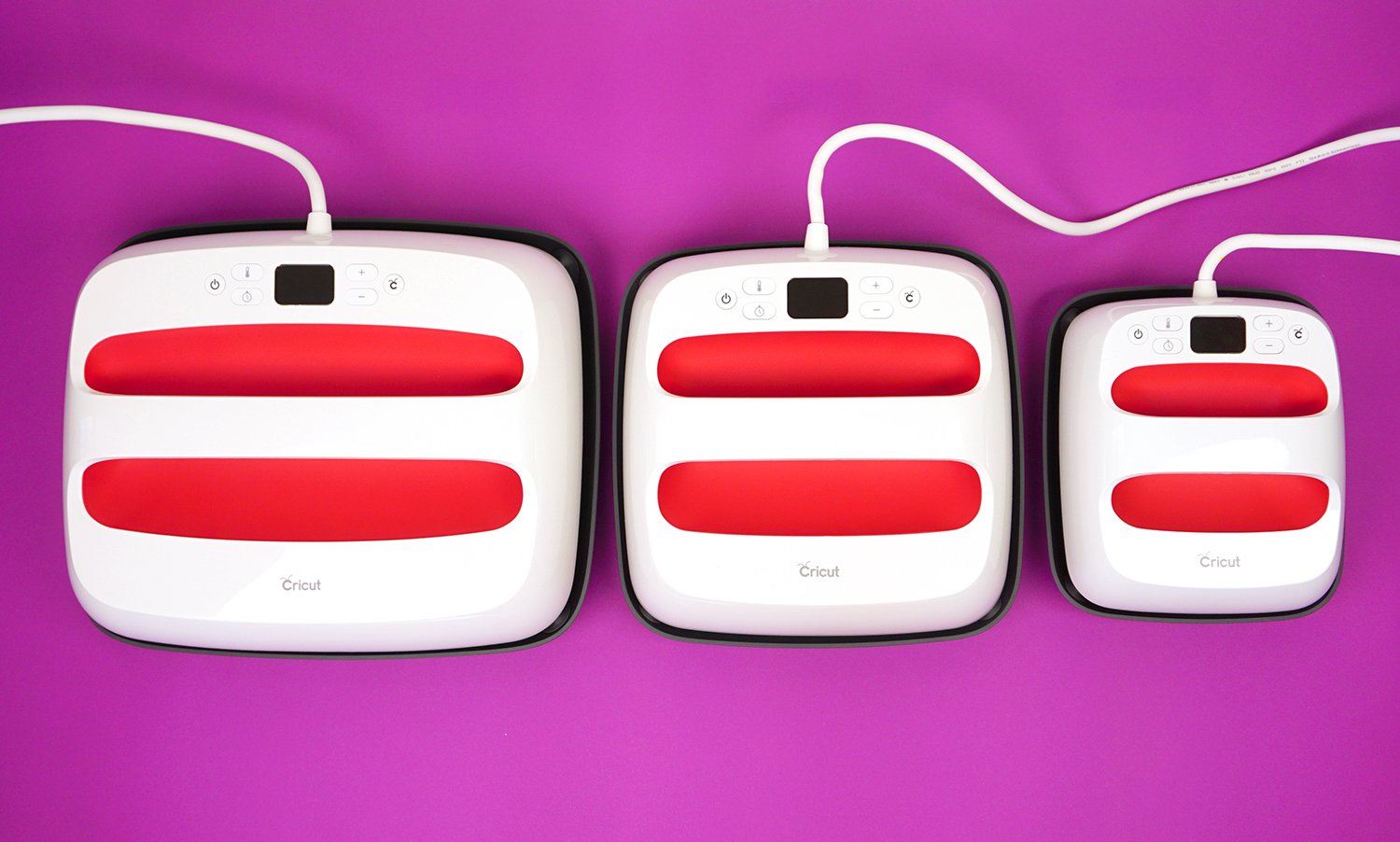 Once all the vinyl was weeded, I broke out my trusty Cricut EasyPress 2! The EasyPress is another one of my favorite tools because it totally changed the way in which I craft. I used to hate iron-on vinyl because I could never get it to stick permanently or look nice using my household iron, but once I got the EasyPress in my hands, iron-on became one of my MOST FAVORITE materials to use (and I use it A LOT!)!
(You can read more about the EasyPress and some of my tips and tricks here!)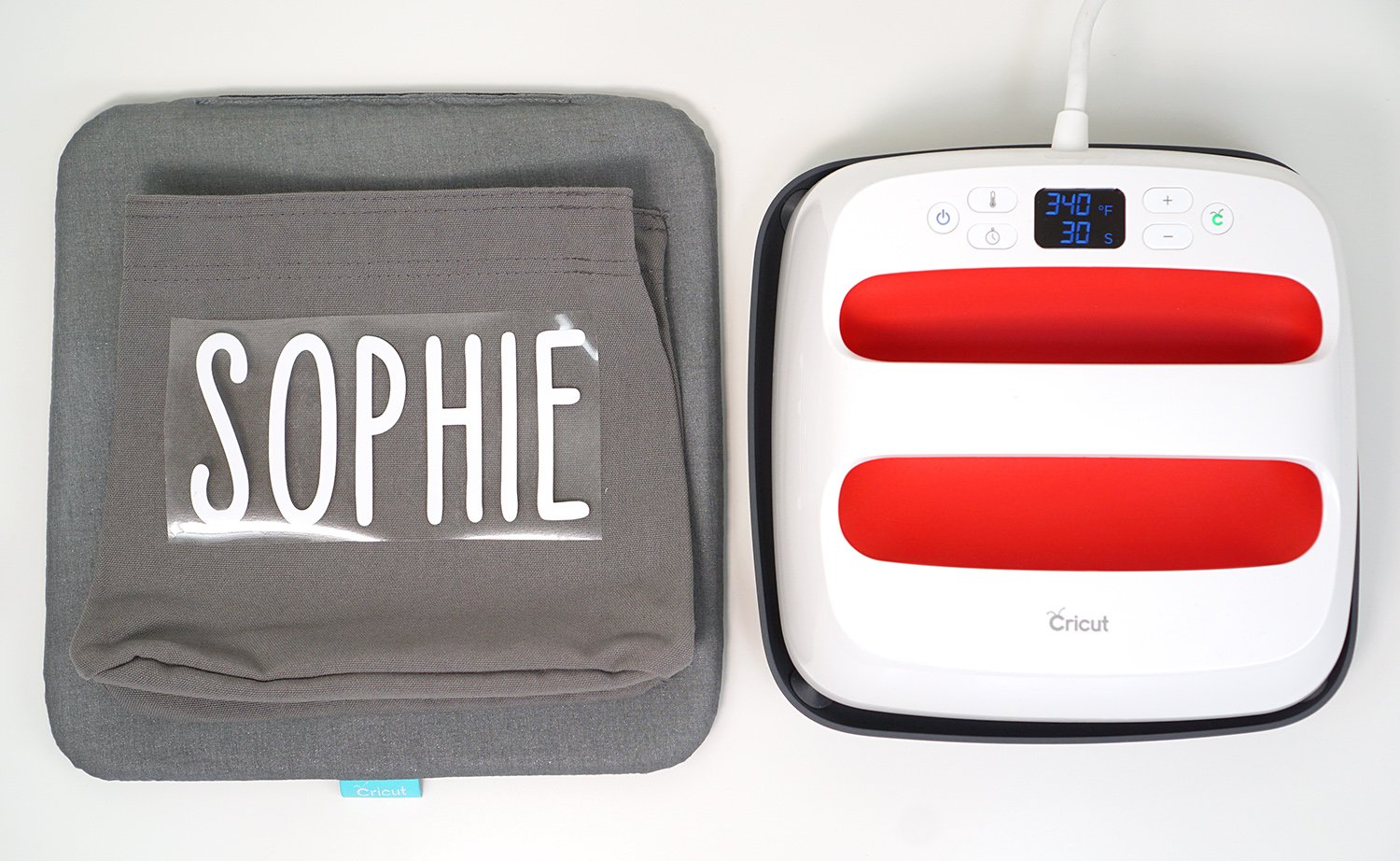 I pre-heated the canvas bag for 15 seconds and then used the EasyPress to iron my puppies' names on to the storage bags.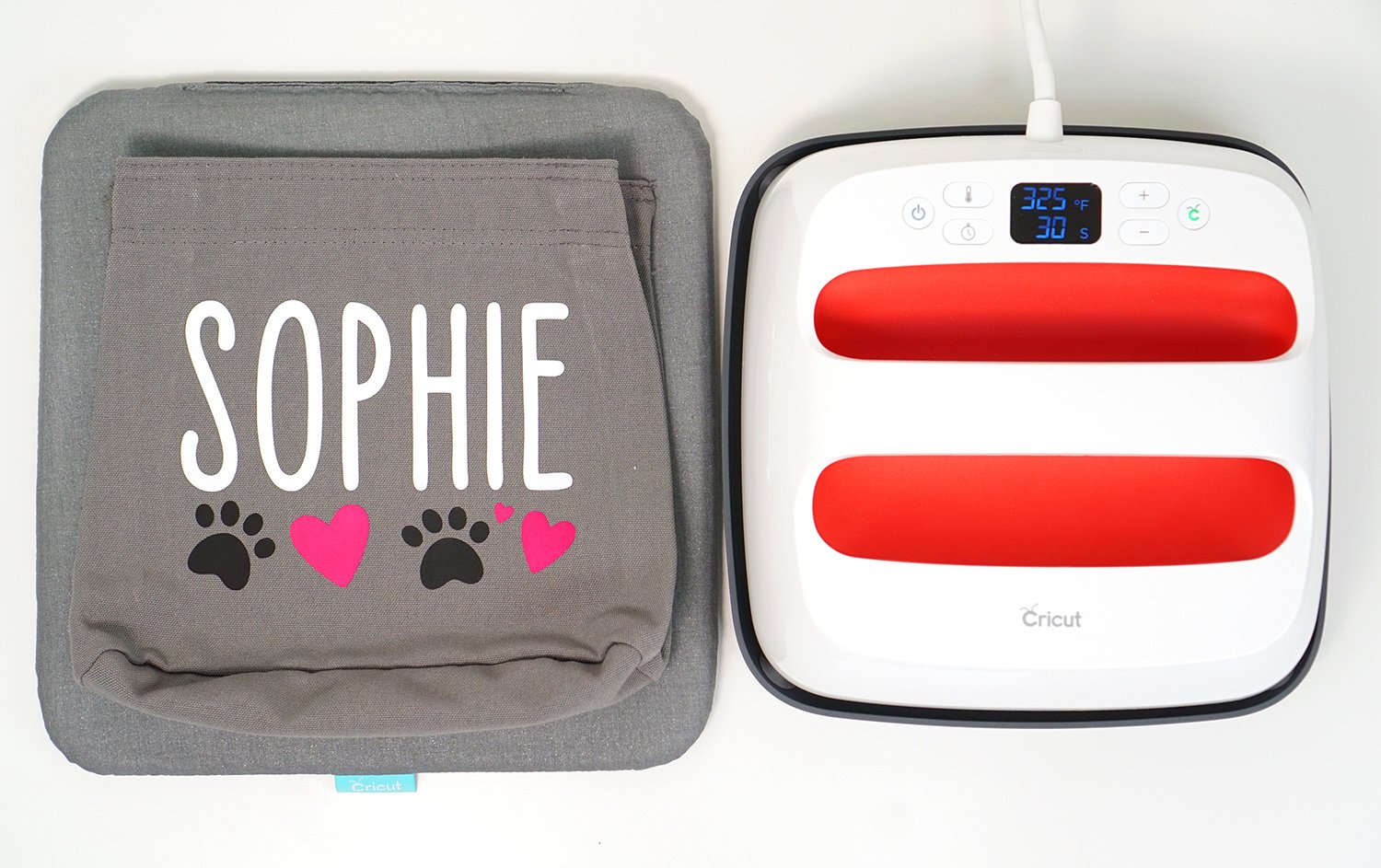 I then repeated the process for the paw prints and the hearts, using a sheet of parchment paper between the project and the EasyPress.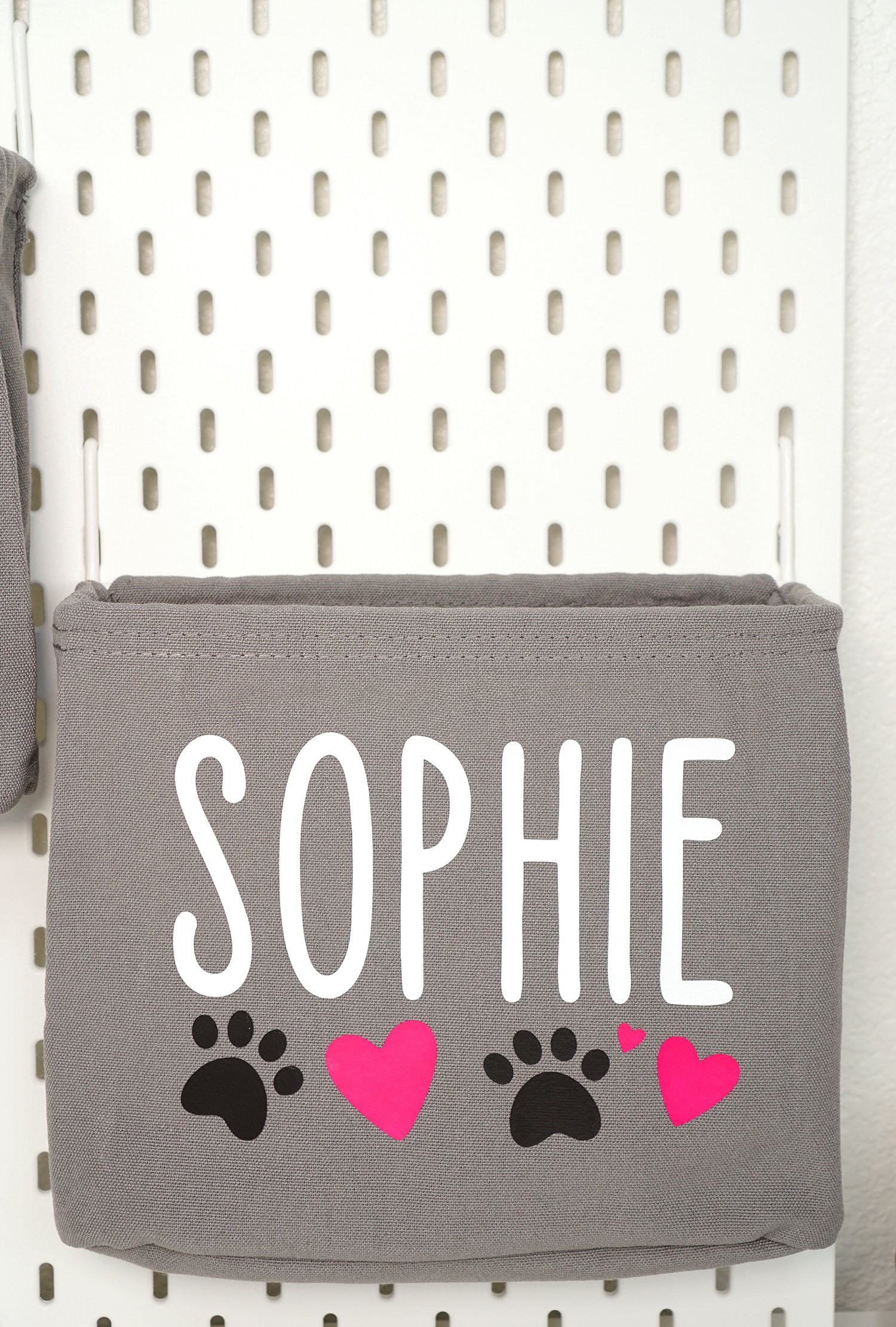 Assemble the bag hangers and secure the storage bags to the pegboard. Easy peasy!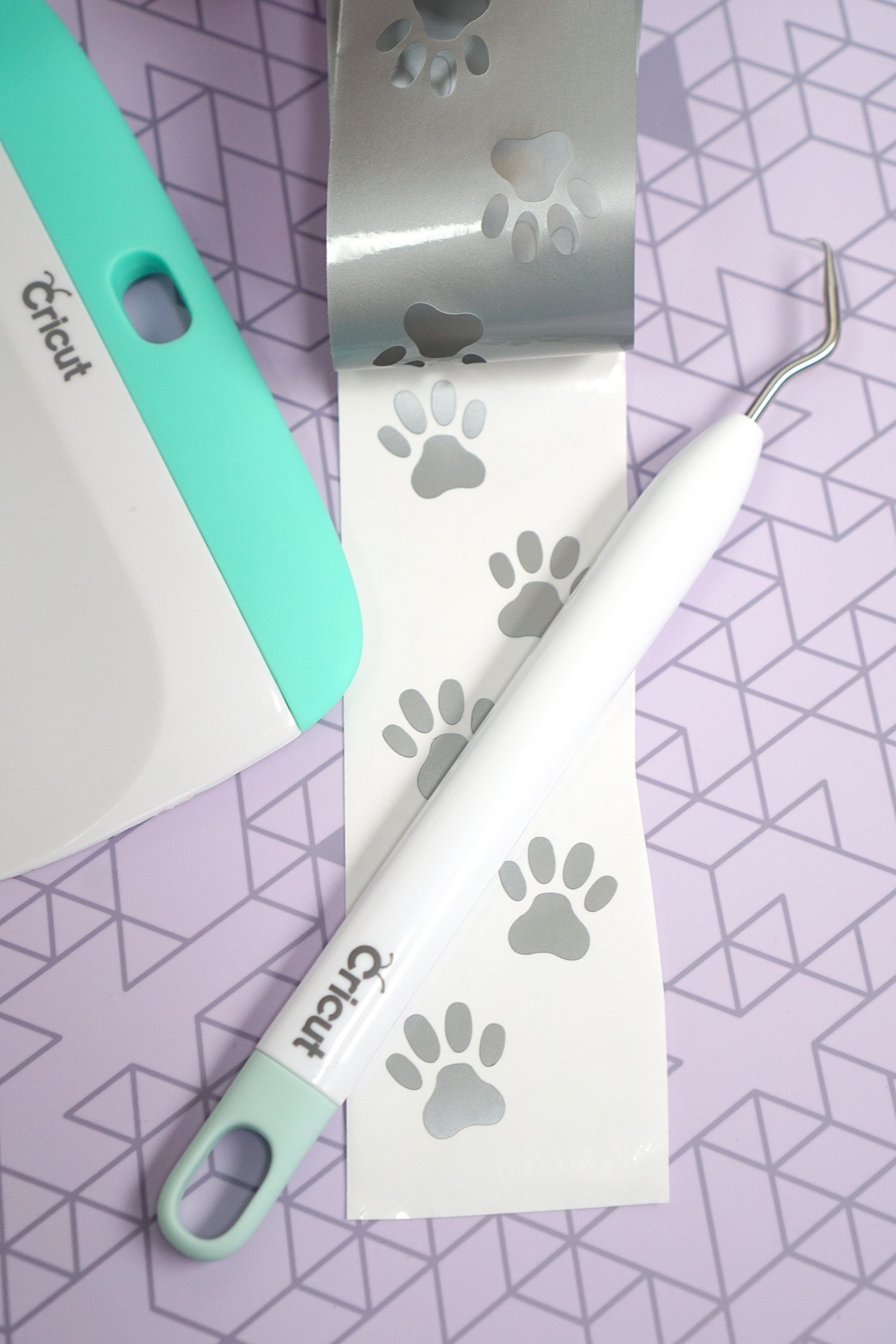 To decorate the storage container cups, I used silver adhesive vinyl and weeded it with the Hooked Weeding Tool (did you get one yet?!).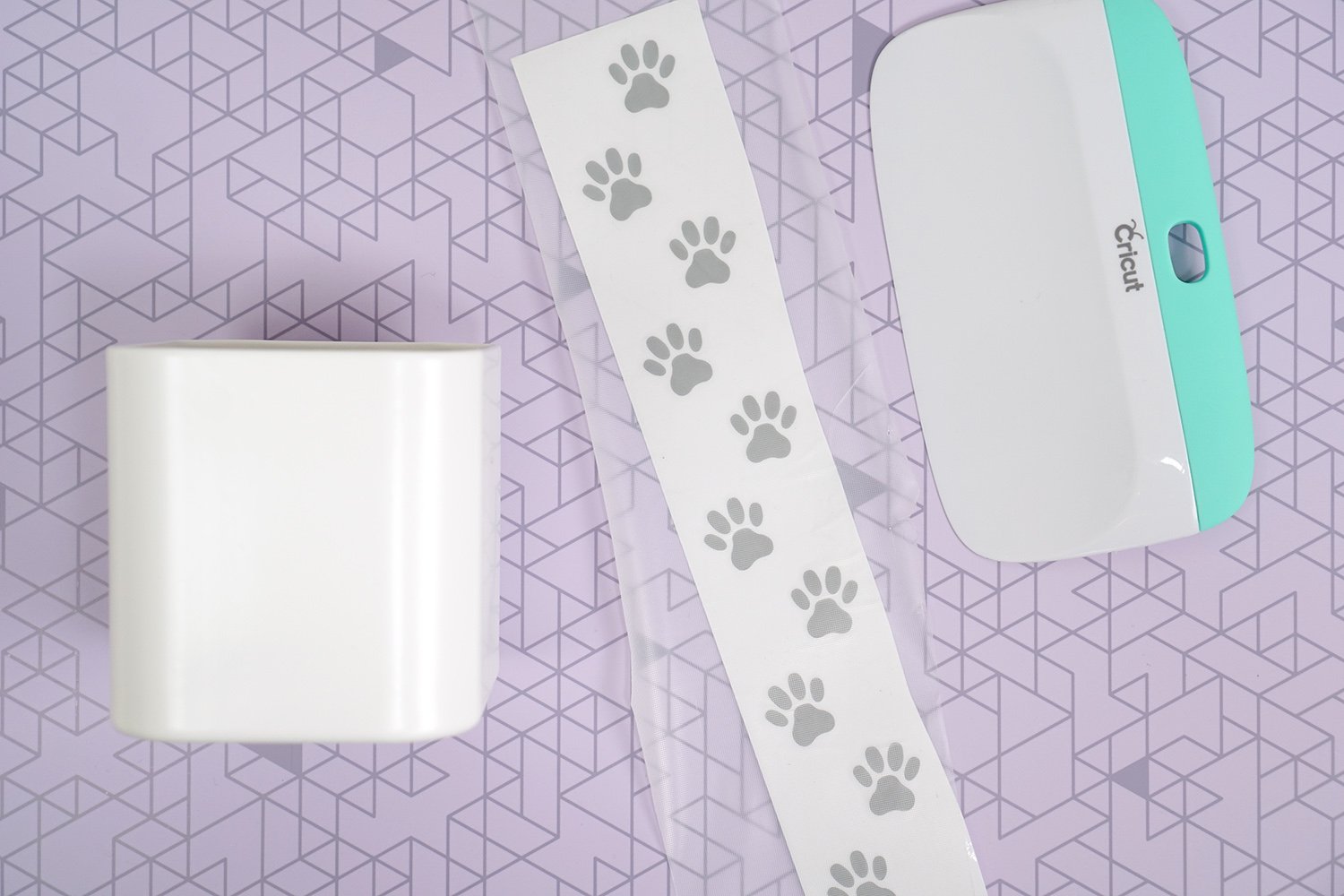 Apply a piece of transfer paper over the top of the weeded vinyl, and use the XL Scraper to smooth down the surface of the transfer tape to ensure that everything gets stuck to it.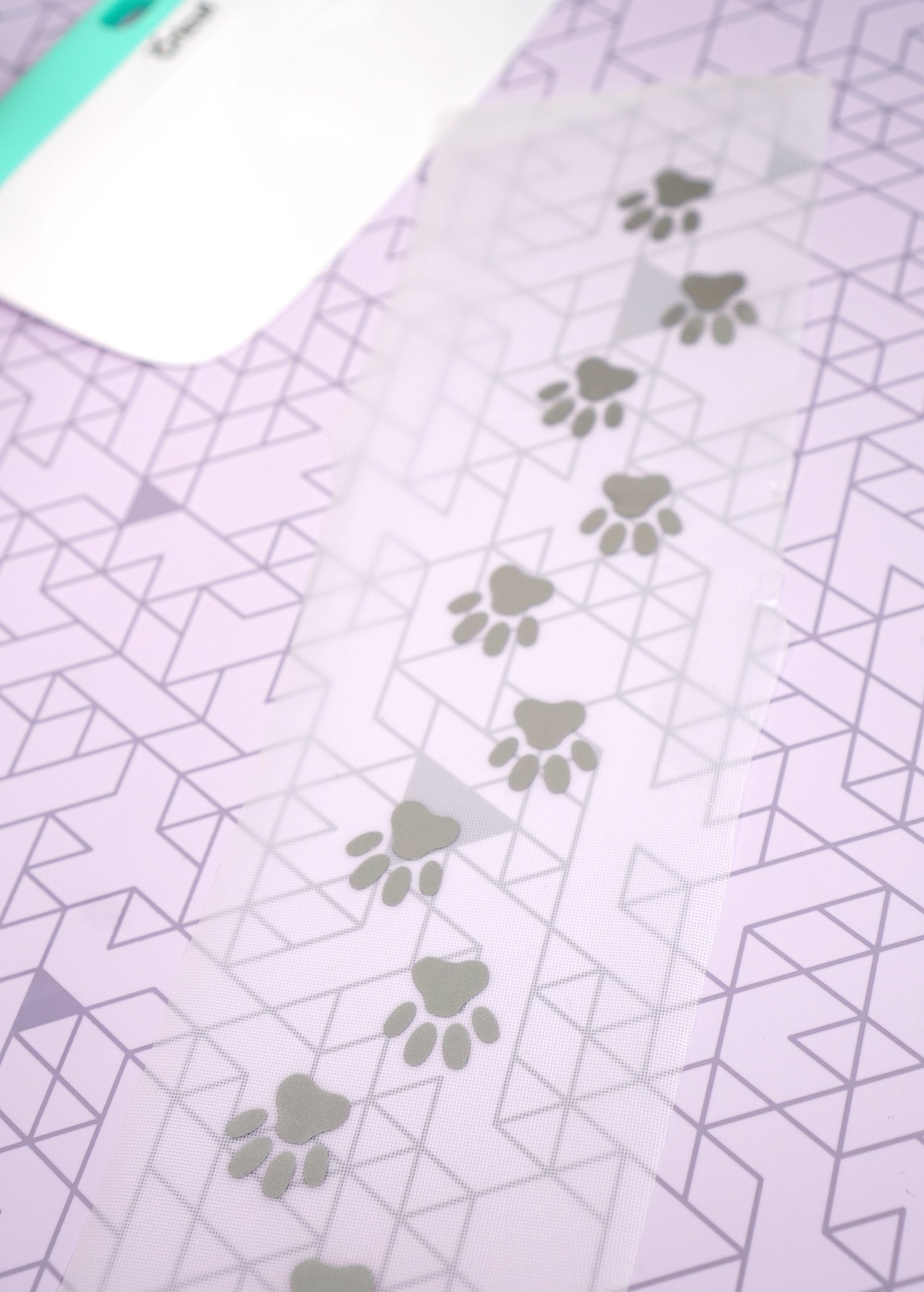 Peel the vinyl off of the paper backing.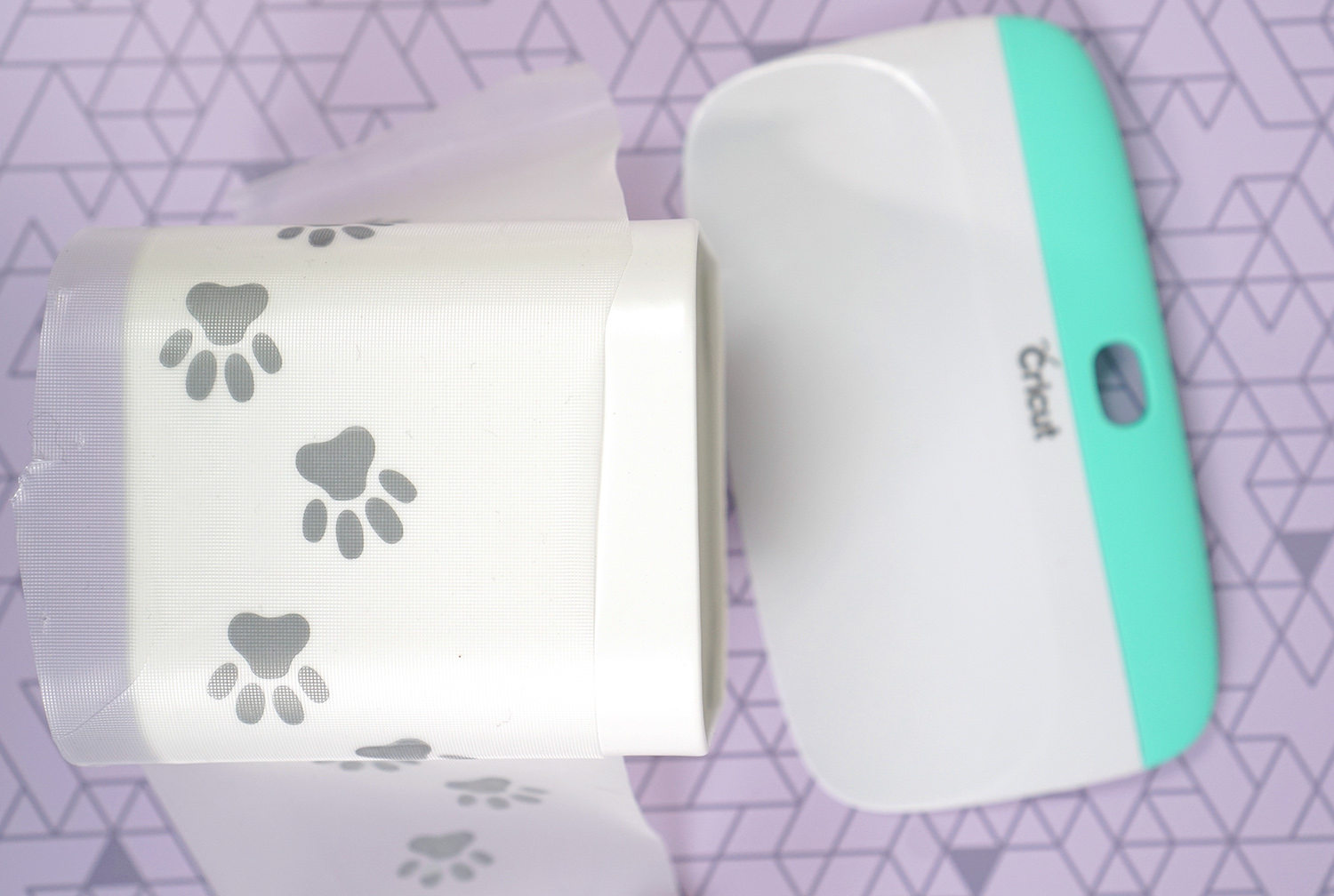 Place the transfer tape and adhesive vinyl on to the surface of the storage container, and use the scraper to smooth everything out again and ensure that it is stuck to the container.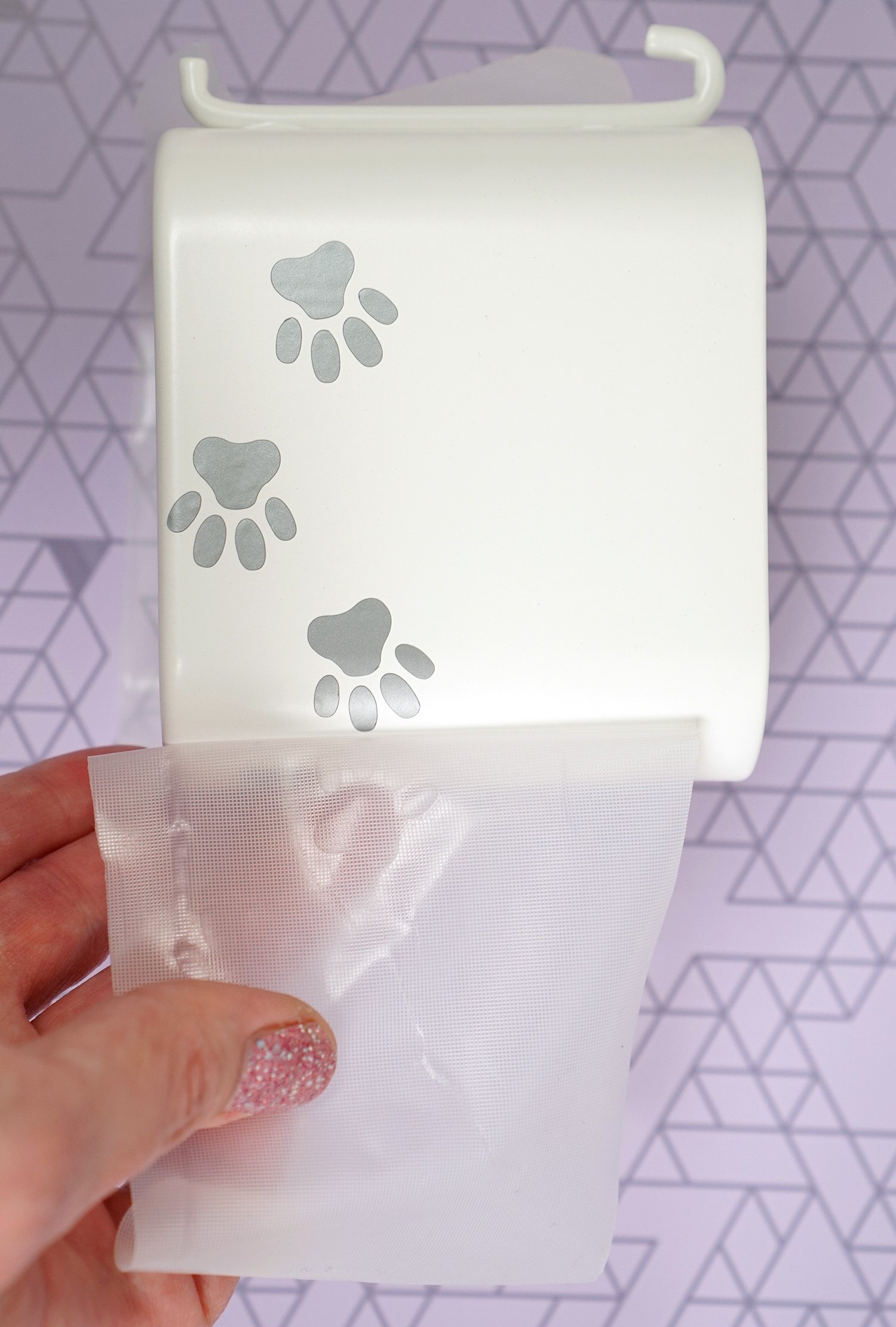 Peel off the transfer tape.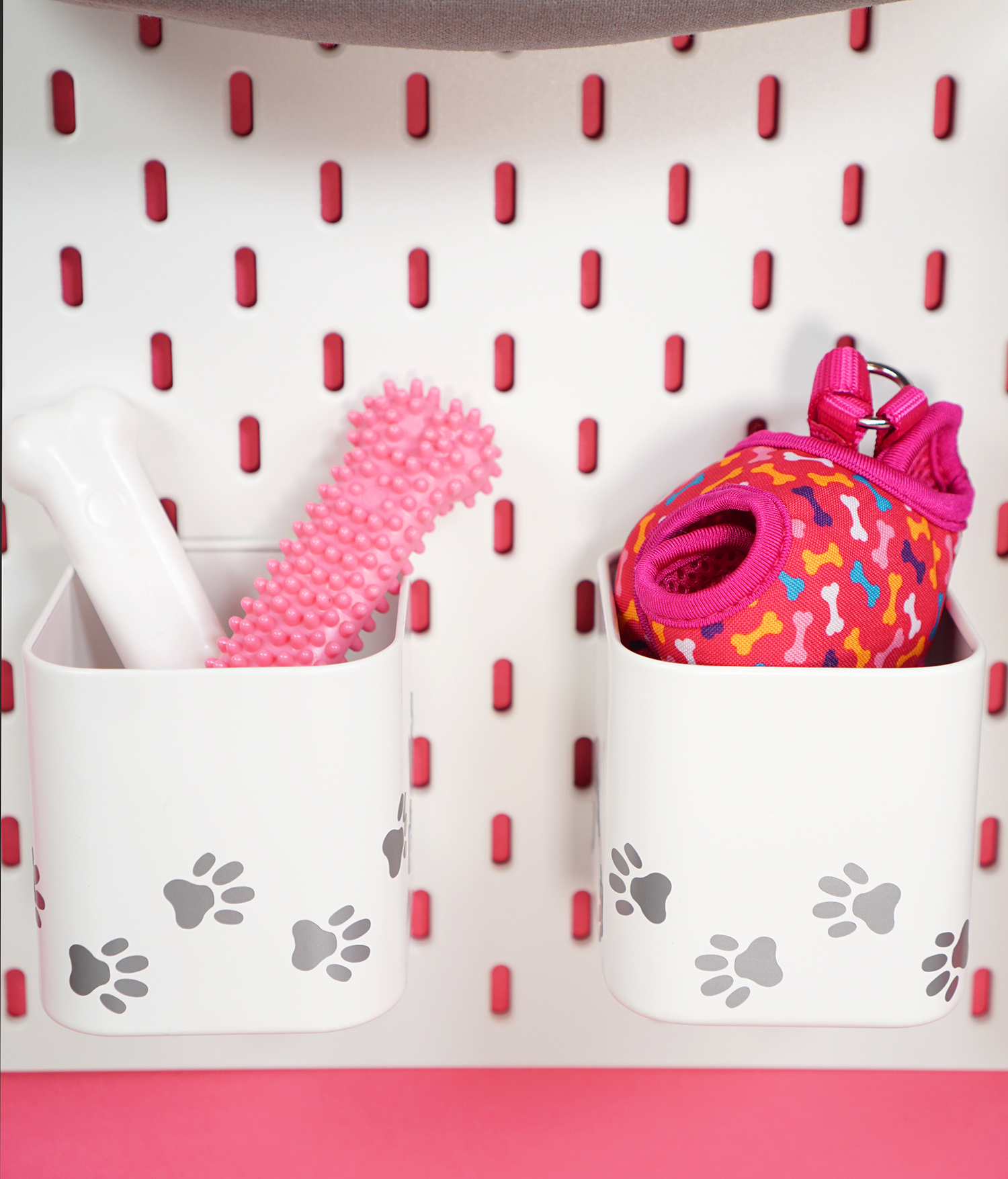 Hang up the storage containers on the pegboard and start filling 'em up with your pet supplies!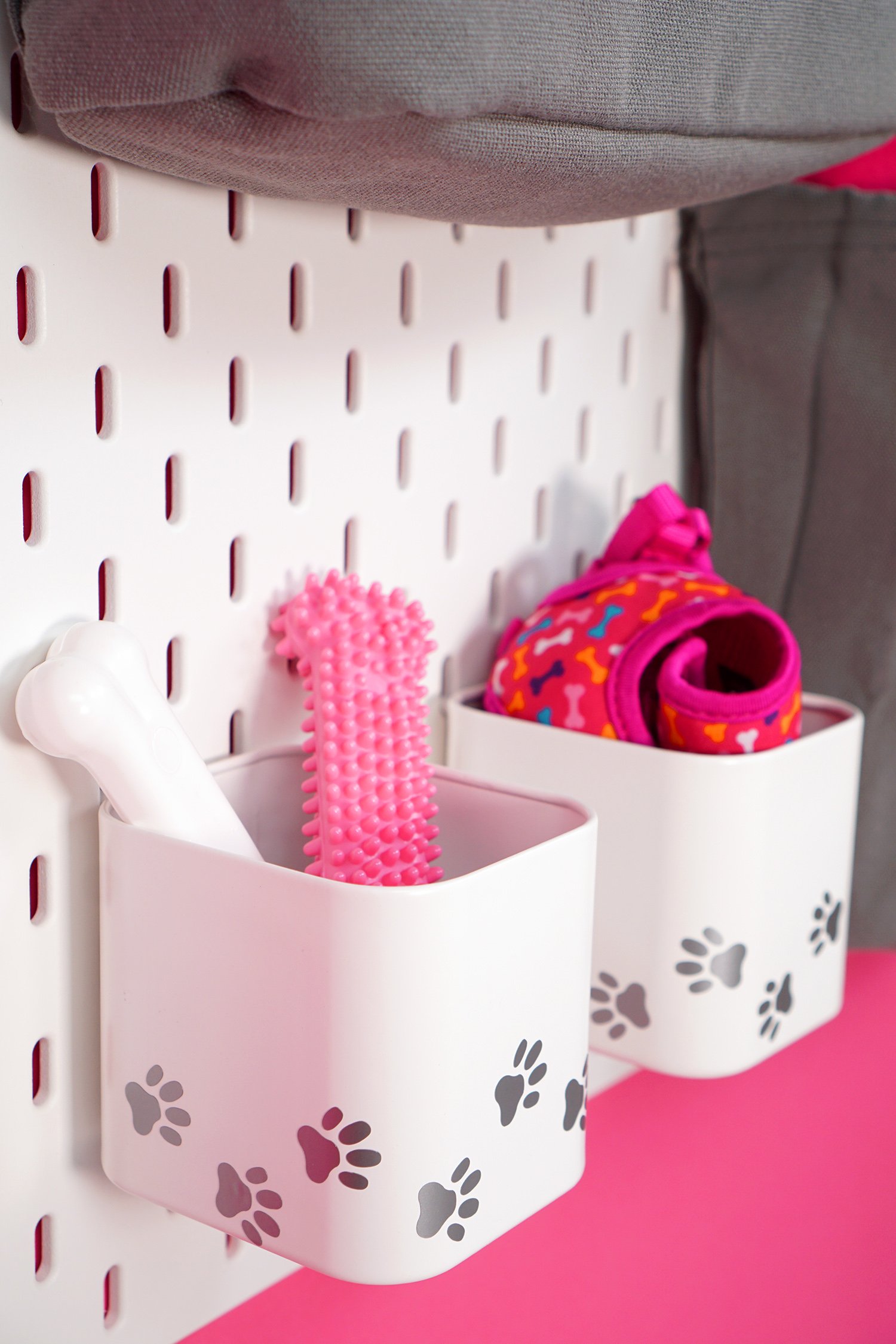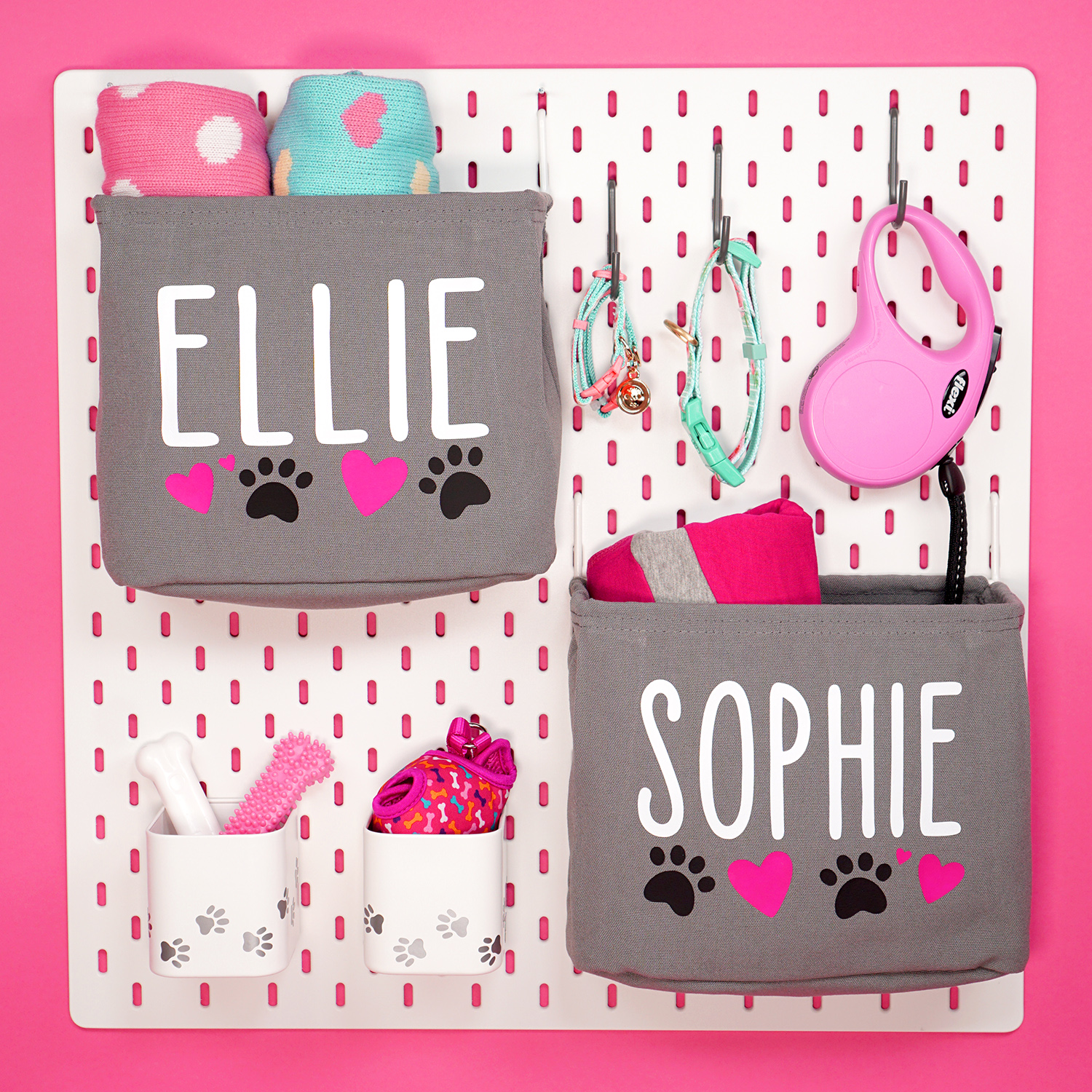 Now you've got a super cute place where you can store all of your pet's gear – leashes, collars, toys, treats, and more!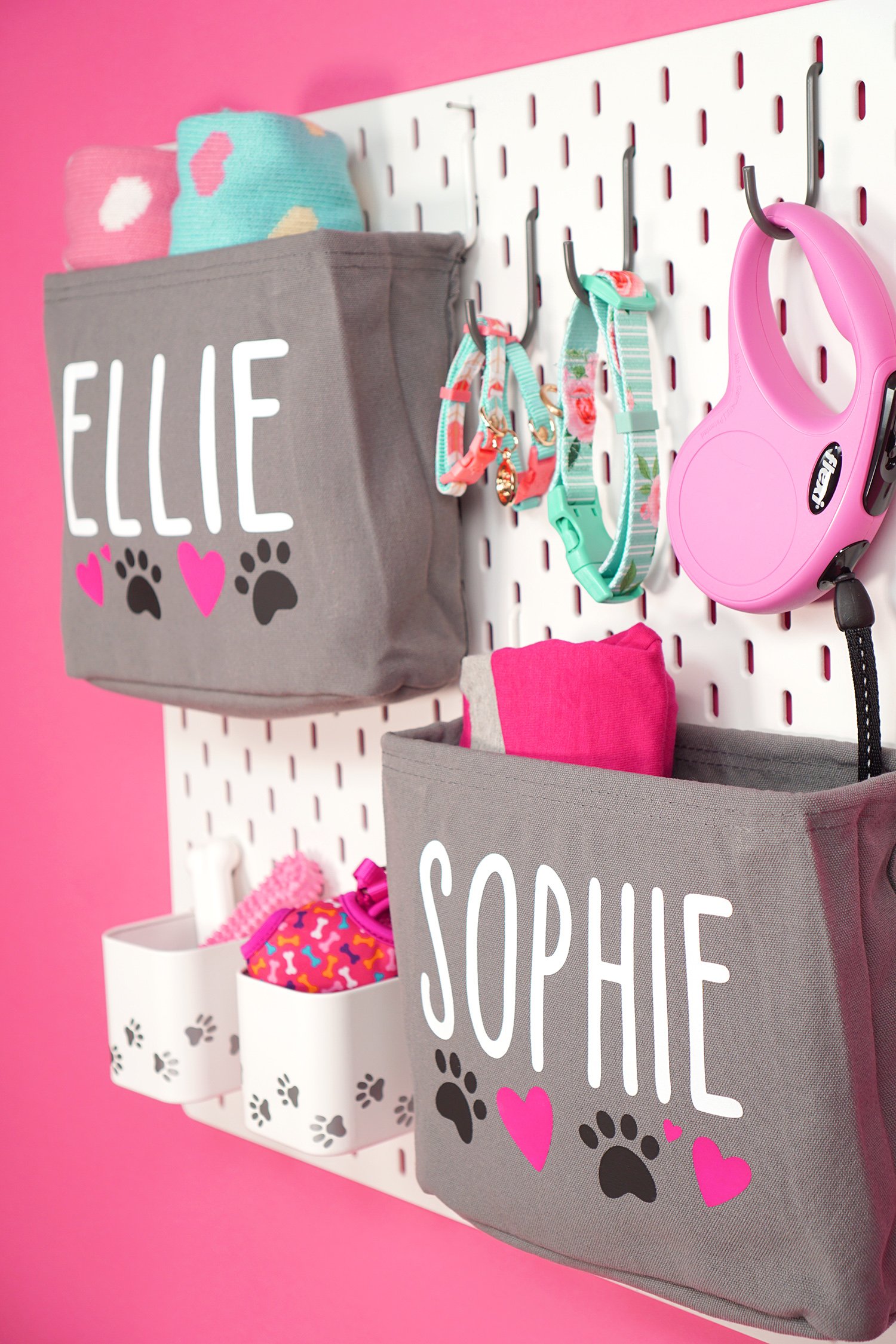 My favorite part of this whole project are their personalized storage baskets because they're SUPER cute and really great for organization and storage!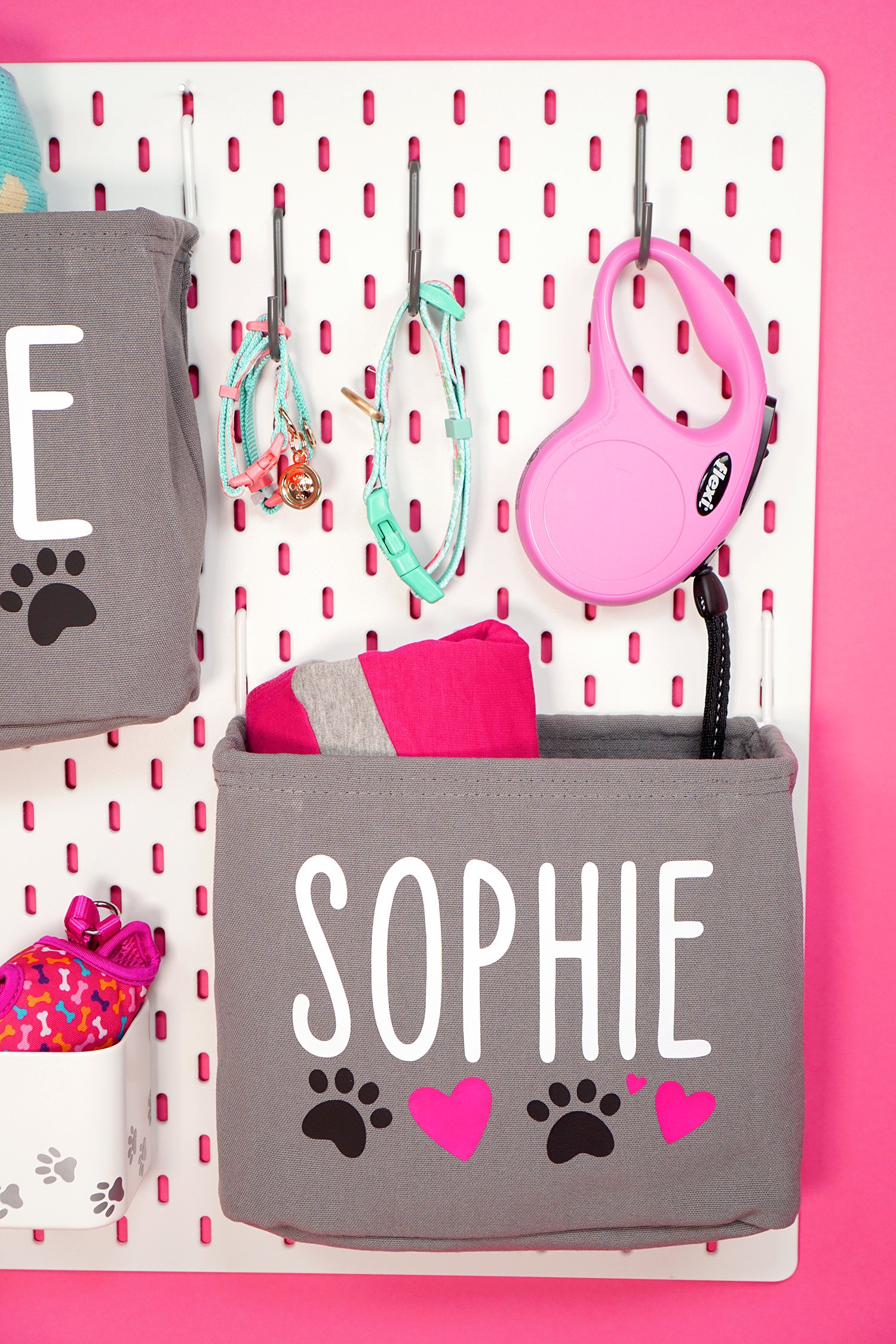 The storage baskets are quite ample in size, so they're perfect for storing larger items. Sophie's basket is holding two Thunder Shirts, and there's still room for a lot more in there!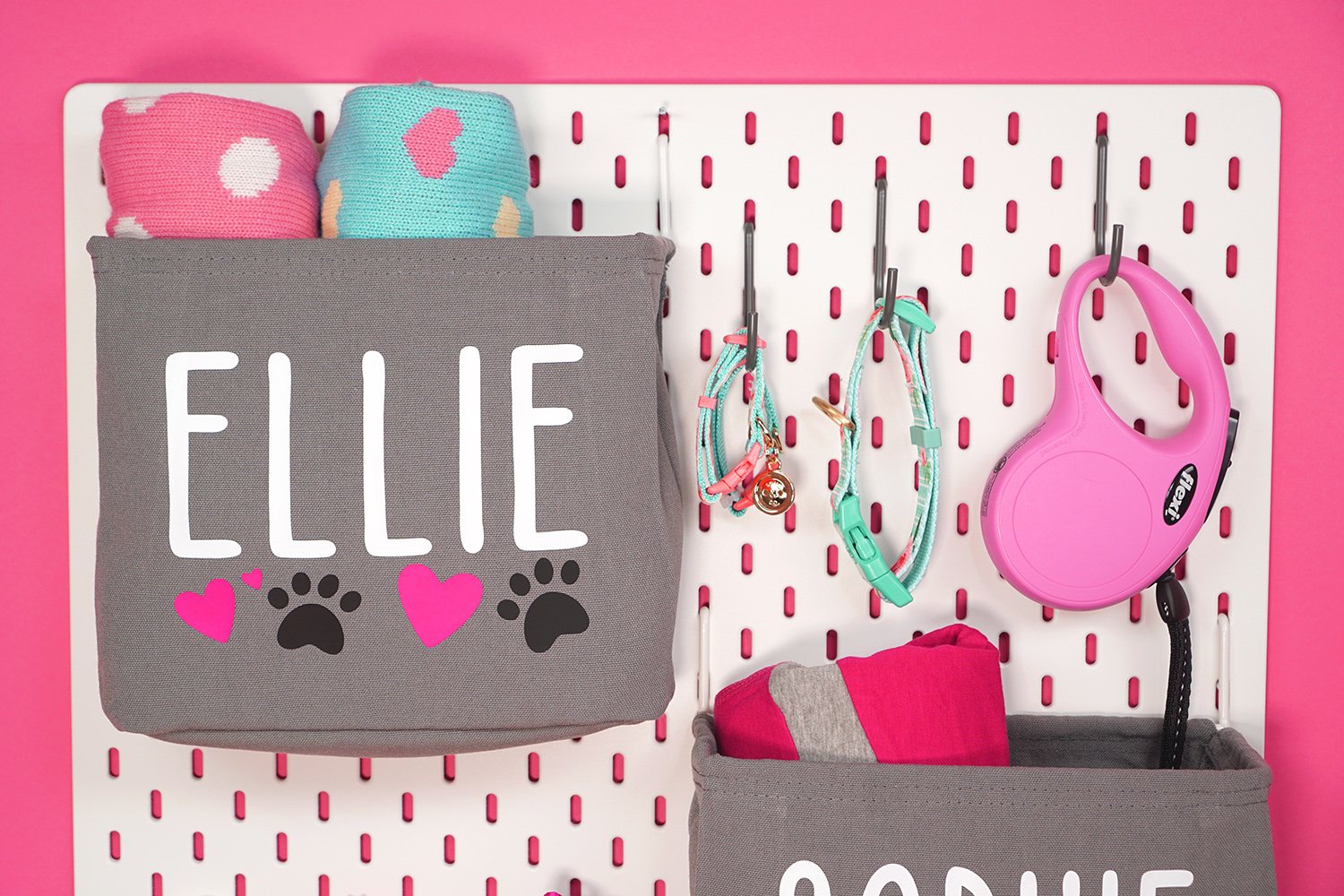 Ellie's basket is filled with a few cute hand-me-down puppy sweaters that her big sister outgrew – I can't wait until she's big enough to fit in them!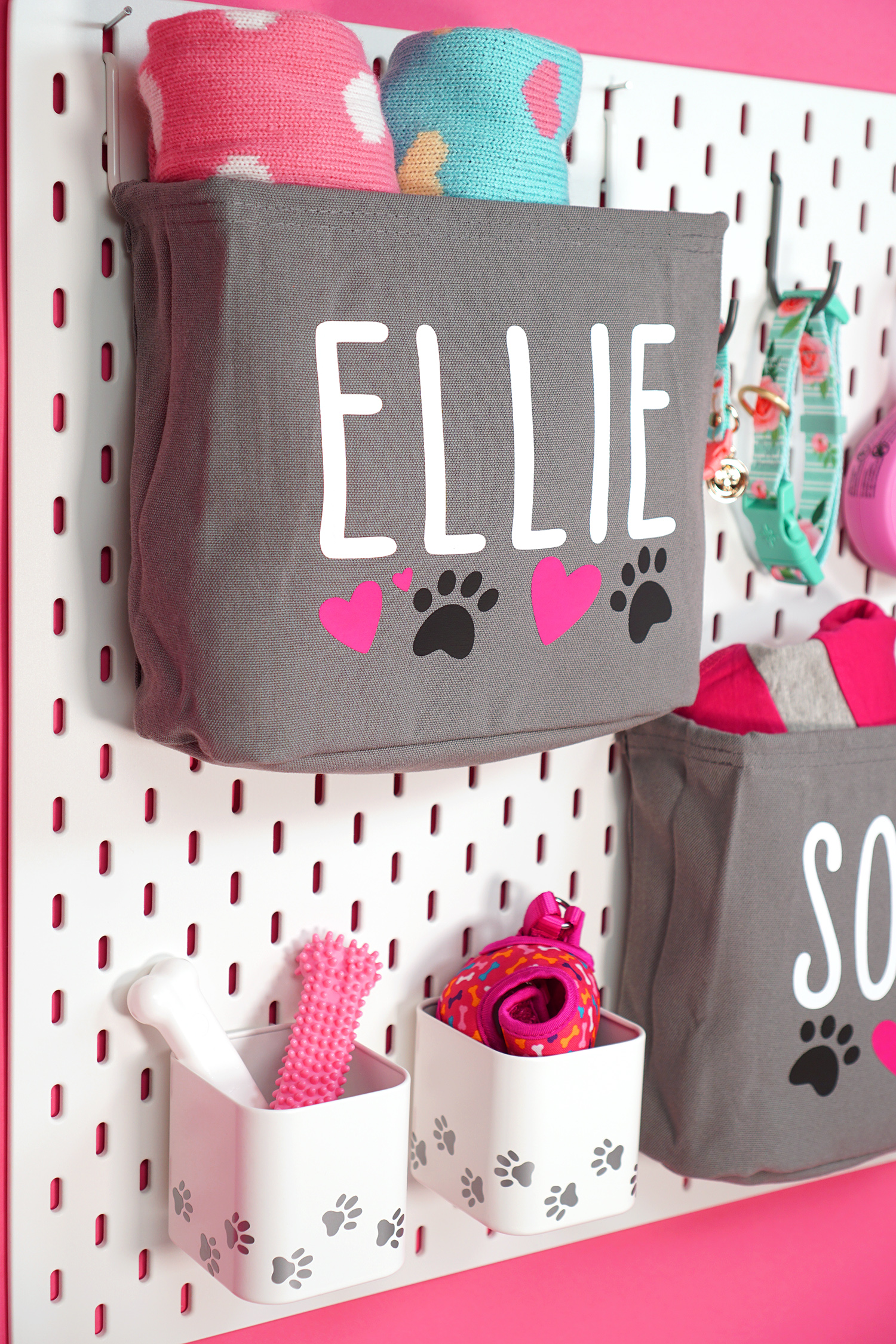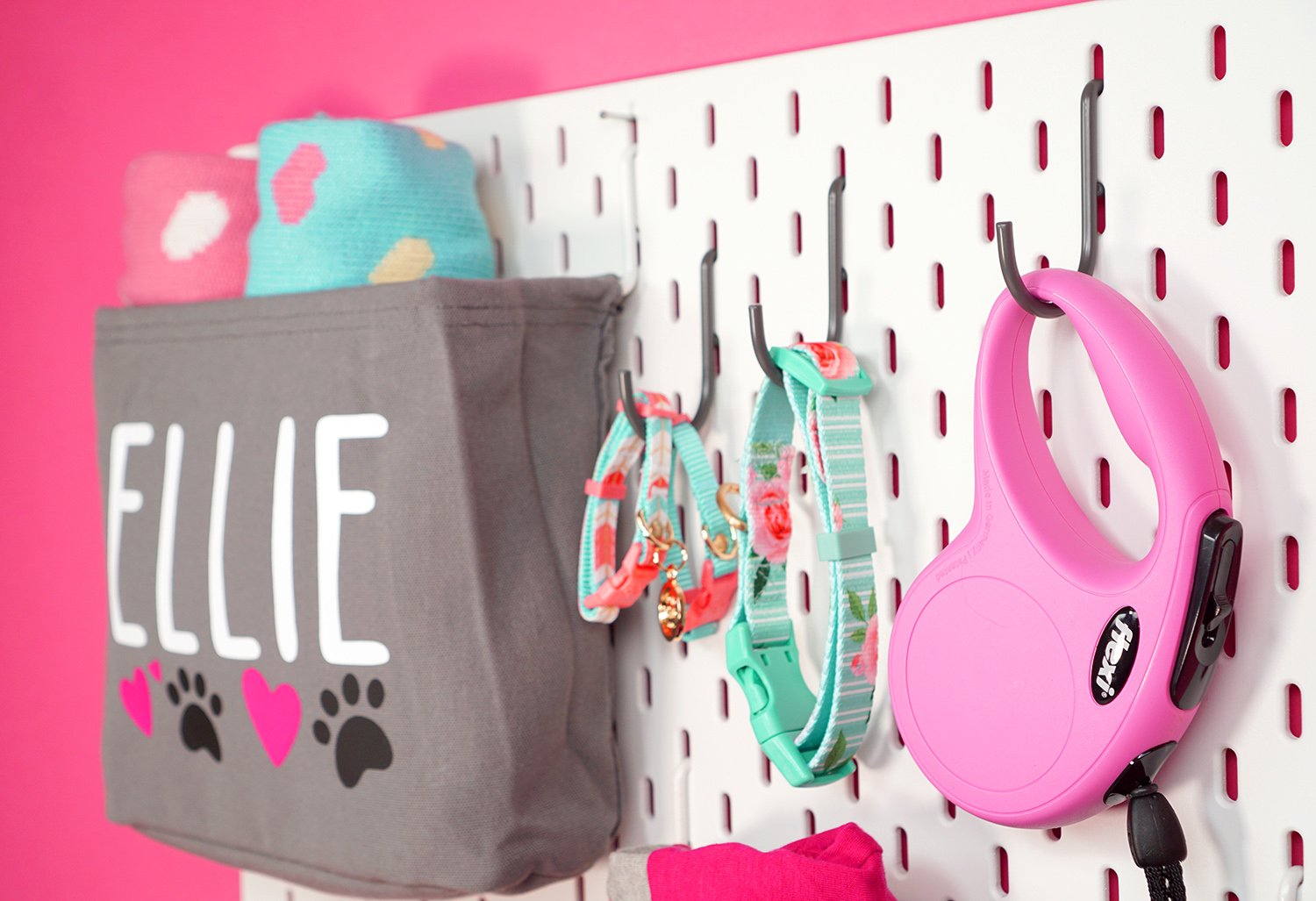 The hooks are perfect for holding leashes, collars, and more!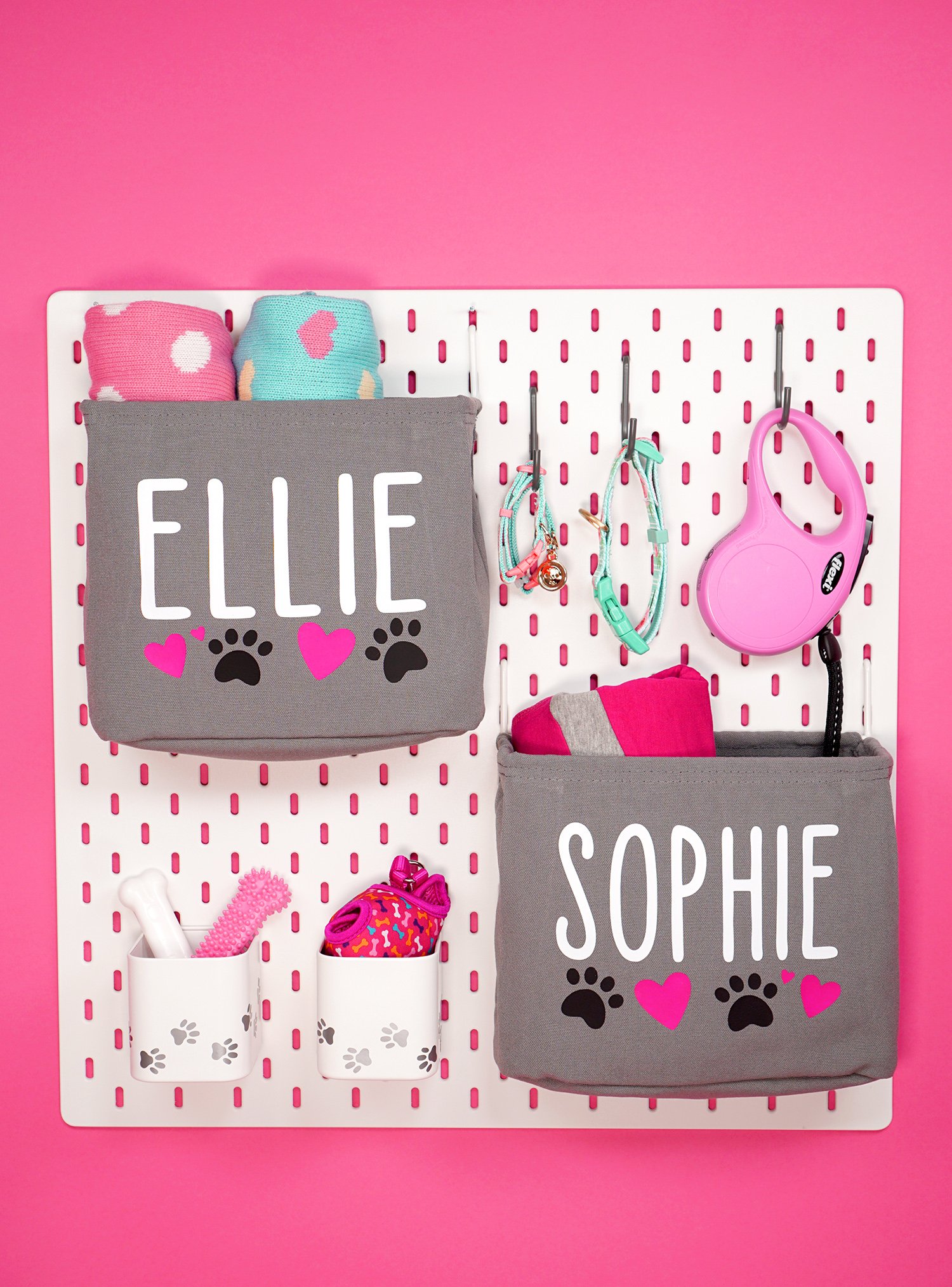 I am SO thrilled to have all of our pet supplies together in one place! Now, the kids always know where to find everything (and where to put things back!)!

Check Out These Other Cricut Ideas!
Pin this Pet Home Organization Center for Later!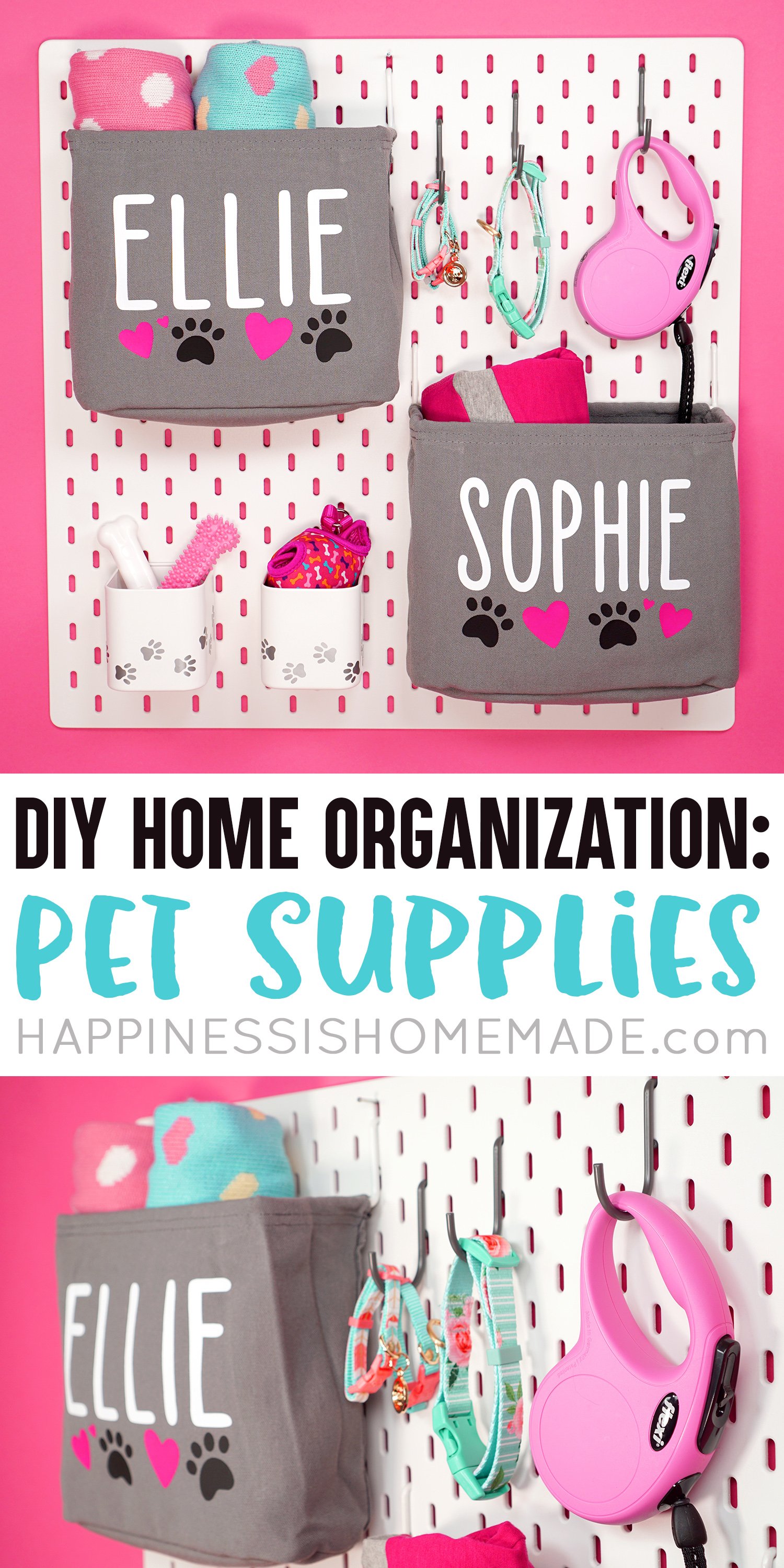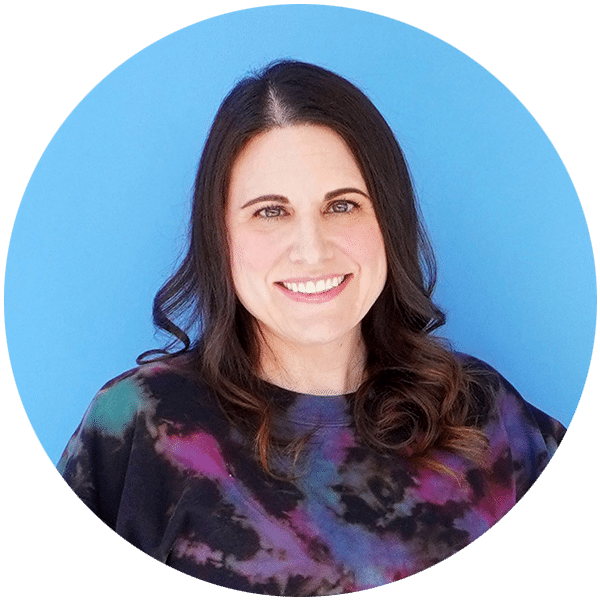 Heidi Kundin has captivated the hearts of millions with her colorful and inspiring approach to crafting, celebrations, and family fun. With over 15 years of experience, Heidi's website has become a must-visit destination for those seeking quick and easy creative ideas and last-minute solutions. Her warm personality shines through her posts, inviting readers to join her on a creative journey that's fun, rewarding, and achievable.