How to Start a Profitable Blog for Beginners – step-by-step directions to setting up, growing, and monetizing your blog. Start making money doing what you love!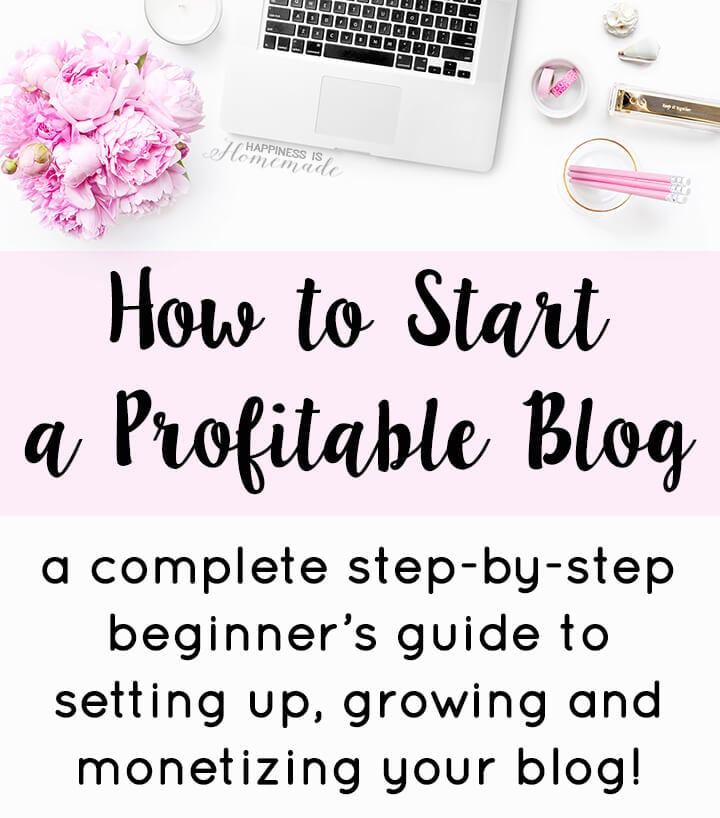 When I tell people what I do for a living, the three questions that I am asked the most often are, "How do you start a blog?" "How do you make money from a blog?" and most frequently, "How do you start your own blog…and then make money with it?" My short answer is that it takes time, persistence, and dedication, but with those three things, it is definitely possible to make a living from your blog!
I have been running Happiness is Homemade as my full-time job since 2010, and it provides me with a full-time income. In fact, in 2015 my blog brought in more income than ANY other previous full-time job I've ever had! Not only do I get paid to create and to inspire people, I have a flexible work schedule, the ability to work from home, and the opportunity to try some of the latest and greatest products on the market (sometimes before they even hit the shelves!). Over the years, I have discovered how to turn my passion into income, and I truly am living my dream!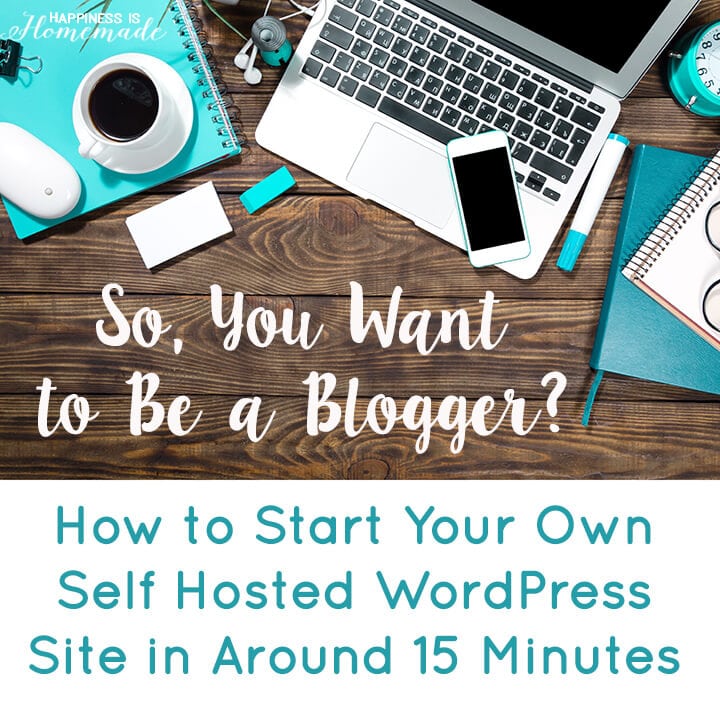 In this 8-part series, I am giving you step-by-step details to set up, grow and start monetizing your blog so that you can be on your way to living your dream, too! I will cover a different topic and share tools and tips that will help you build a successful and profitable blog – Part One is all about starting your blog and getting it set up. 
There are numerous ways that you can set up your blog, but for the sake of this series, I will be focusing on creating a self-hosted WordPress.org blog. A self-hosted WordPress blog requires a small initial investment, but this investment will give you access to tens of thousands of plugins, widgets, themes and layout options that are not available on free blogging platforms such as Blogger or WordPress.com (the free version of WordPress). Not only will these valuable add-ons help you run your blog more efficiently, they can also help you monetize your blog more effectively so that you can quickly start earning back your initial investment.
Fortunately, it's super easy to set up a self-hosted WordPress site, and it's not nearly as complicated as it sounds (I promise!)! I'm sharing lots of step-by-step photos to help guide you along the process, so it might look like a lot of work, but the entire process of registering and installing your website should only take around 15-20 minutes from start to finish – easy peasy!
STEP ONE: Choosing a Name, Registering Your Domain & Hosting
Before we jump into setting up your new WordPress blog, you'll need to choose a name for your site. While it is possible to change your blog's name in the future, it is not very easy to do, so I highly recommend putting some time and thought into choosing your brand identity. Once you have a name in mind, check to see if the matching domain name (www.YourName.com, etc.) is available using the domain finder tool above. Do a quick Google search of the name to see what else comes up. Are there other websites or blogs with names that are similar enough to cause confusion? Is there any inappropriate content related to the name (I'm sure you wouldn't want your readers to accidentally stumble across any questionable content while searching for you!)? Do some research, and make sure that you choose a name that is absolutely perfect for you!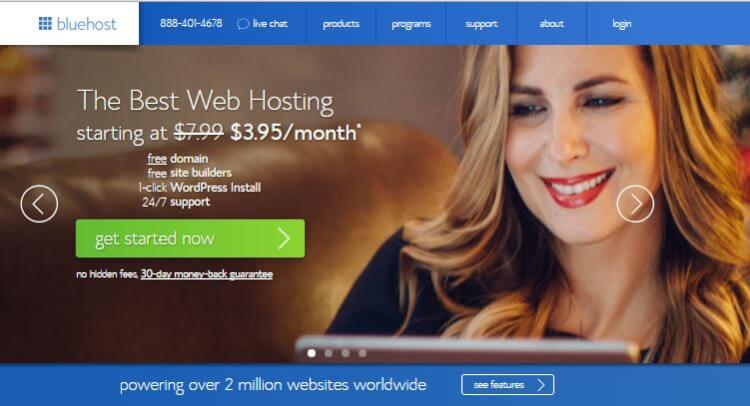 Once you have selected your name, it's time to register your domain and start building your WordPress site with Bluehost.com. I always recommend Bluehost for new bloggers because they have very affordable hosting options, fantastic and reliable 24/7 customer service, a money-back guarantee, and they offer FREE domain name registration when you sign up for their hosting plan! Seriously, you can't beat that deal!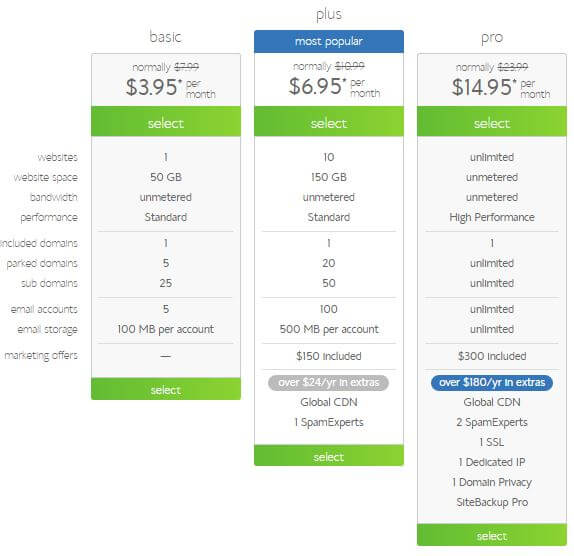 Bluehost's Basic plan is perfect for new bloggers who wish to set up a single blog, but if you're looking to create multiple websites you'll need to upgrade to the Plus plan.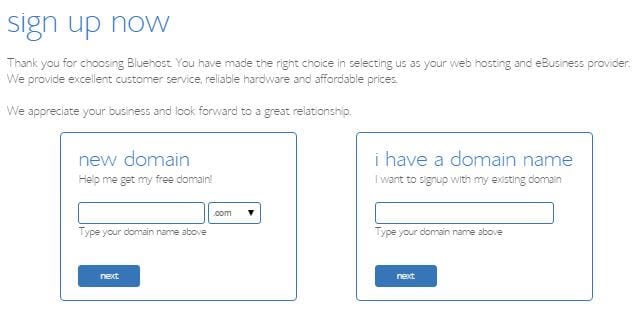 Once you have selected your Bluehost plan, you will be prompted to enter the registration information for your new domain name. Note: If you already have a domain name that was previously purchased through another registrar, you may register it for Bluehost hosting by using the "I have a domain name" option.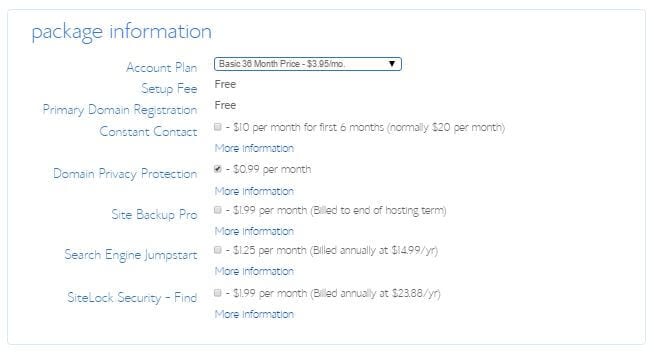 Enter your contact and billing information, and select your package options. I also recommend adding Domain Privacy Protection which keeps your registration information private and shields your address and phone number from becoming public record. Click to submit your payment.
Congratulations! You are now the proud owner of your very own domain name and hosting! Now, let's get your website set up!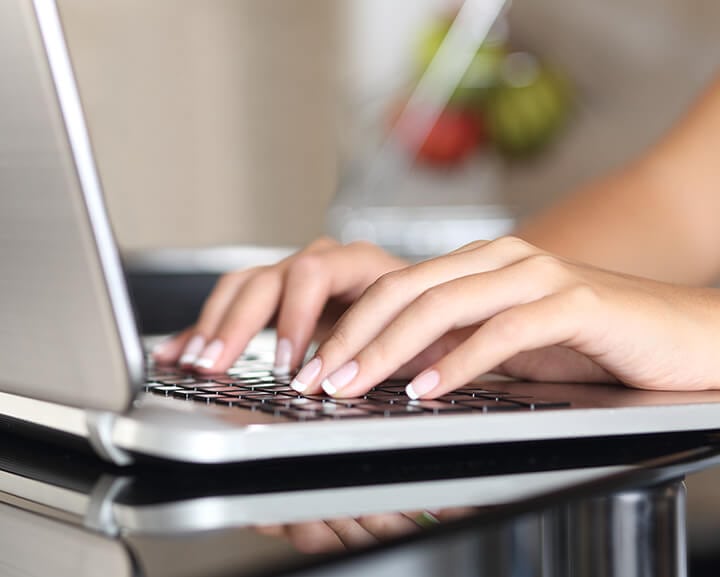 STEP TWO: Installing Your WordPress Website
Log in to your Bluehost account, and click on "hosting" from the top menu bar. Scroll down the page until you see a box named "website" that looks like this:

Click on "Install WordPress" to start the installation process.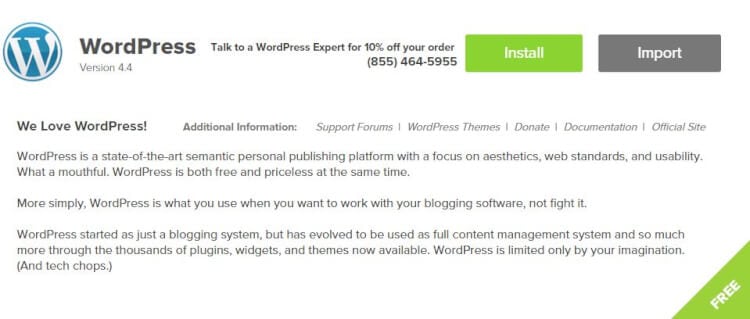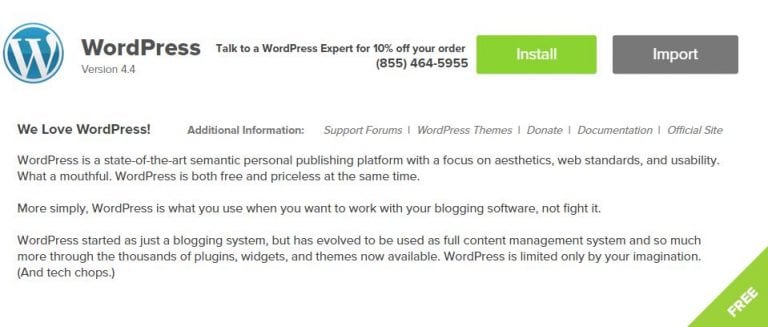 Click on the big green "Install" button.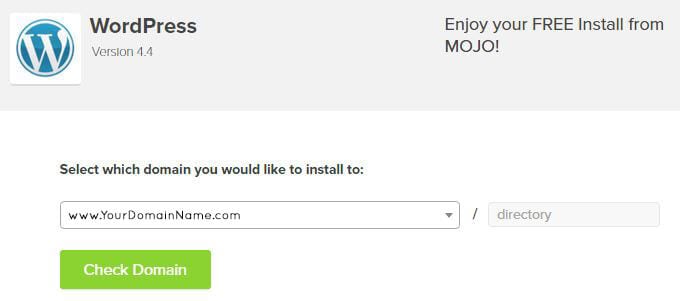 On the next screen, select your domain name from the drop-down menu, and click the green "Check Domain" button.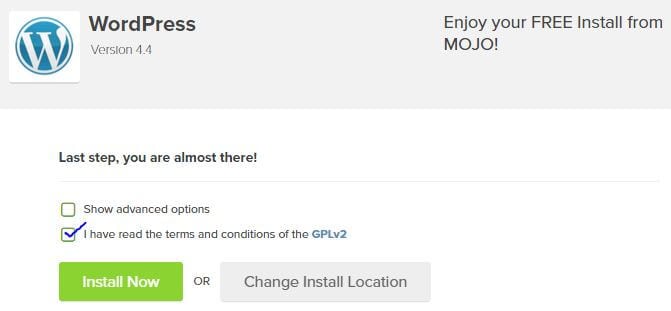 Check the box to agree with the terms and conditions, and then click on "Install Now."


Click on the box along the top of the screen marked "View Credentials," and be sure to write down your user name and password!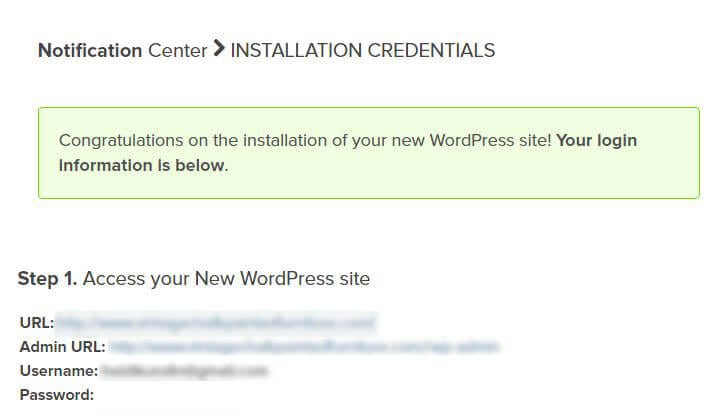 Congratulations! You now have your very own self-hosted WordPress website! Now, it's time to make it pretty!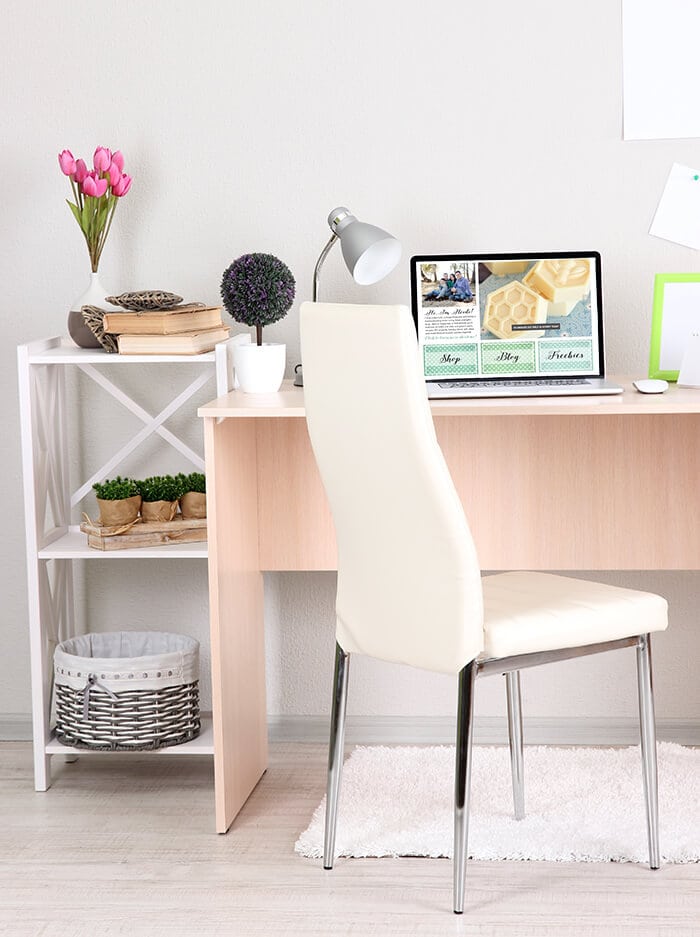 STEP THREE: Make It Pretty & Make It Your Own!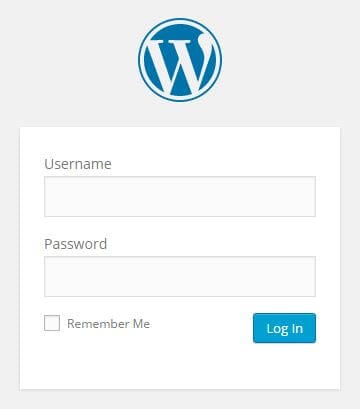 Log in to your website's dashboard by going to www.YourSiteName.com/wp-admin where you will find the login screen shown above. Use the login credentials that you wrote down during your WordPress installation in Step Two to log in to your site.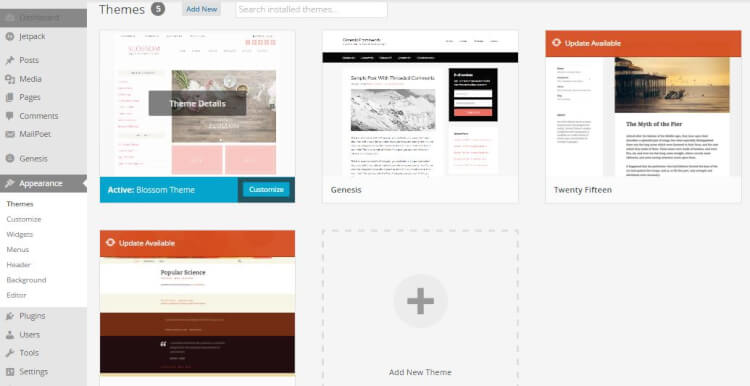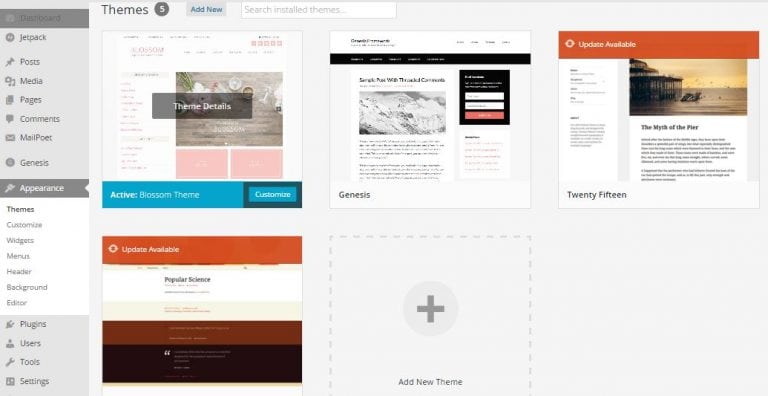 Use the navigation bar on the left hand side of the dashboard to go to Appearance>Themes. These themes are what gives your blog it's style and "look," and the primary way to quickly customize the appearance of your site. There are many free themes available directly through the "themes" navigation panel, but for optimal ease of use and maximum customization, you may wish to consider upgrading to a premium theme.
The Genesis theme is a highly flexible framework (parent theme) that works with designer-created "child themes" to style your blog or website. The Genesis framework makes it easy for non-coders to customize their site with dashboard modifications including an easy drag-and-drop widget maintenance panel. Built-in SEO optimization, responsive designs, and invaluable specialty plugins that work only within the Genesis framework make purchasing Genesis a very smart decision (click here for more information on why the Genesis framework is  one of the best investments you can make for your blog!). For reference, Happiness is Homemade is built on the Genesis Framework and using the Blossom child theme from Restored 316.
There are thousands of different mobile-responsive Genesis child themes available from designers such as StudioPress, Pretty Darn Cute Design, and Restored 316, so the options for personalizing your website's design are truly endless. These designers all offer step-by-step instructions for installing and customizing their themes to suit your needs, so please check out their websites for more information on each individual theme. (Note: customizing your blog's layout and aesthetic design can take as little as 10 minutes or numerous hours depending on your choices and options.)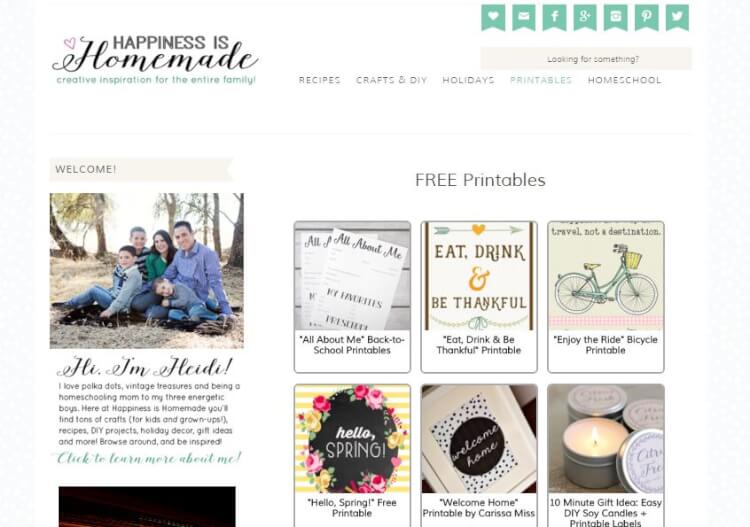 To get your creative juices flowing, here are a few popular Genesis child themes from my favorite designers:
(Note: several of these themes are also available as part of a package deal including the Genesis framework from StudioPress, so I have also included those links as well)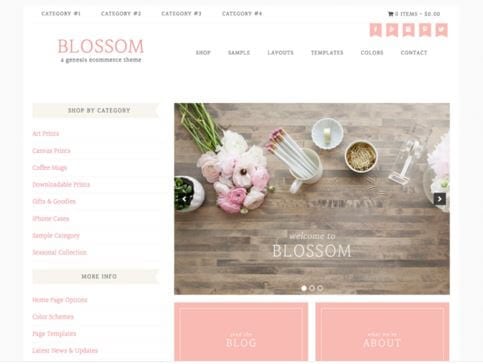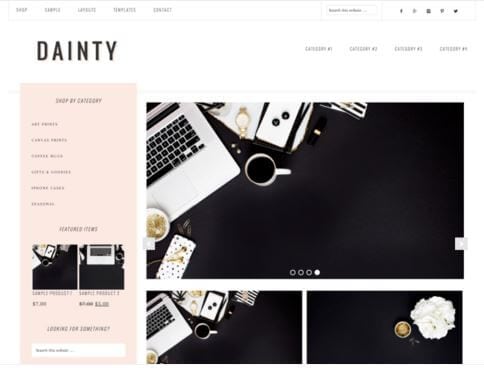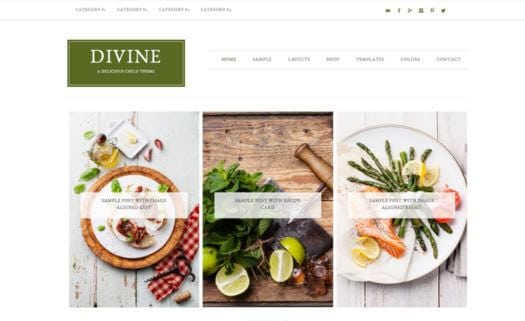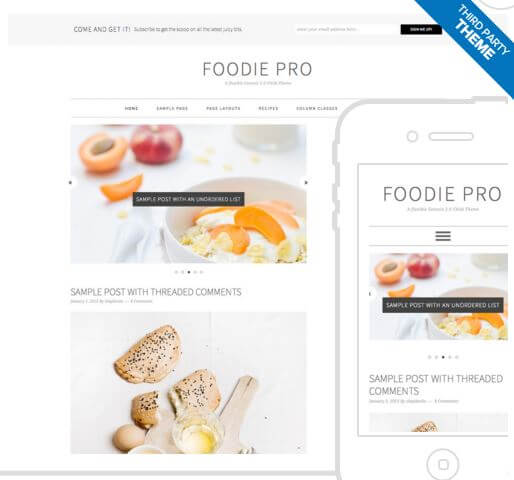 Foodie Pro by Shay Bocks + Genesis (via StudioPress)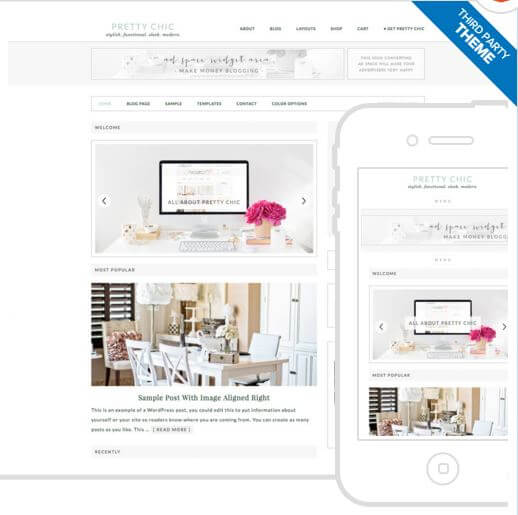 Pretty Chic by Pretty Darn Cute Design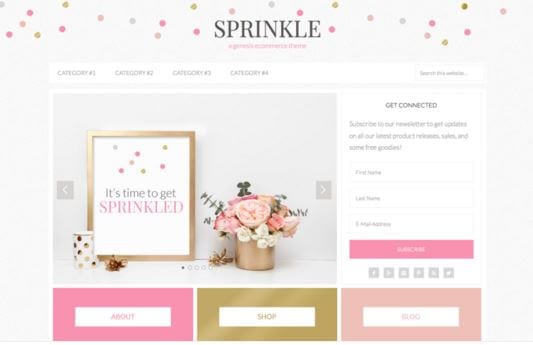 Have fun designing the blog of your dreams (don't forget to utilize the theme designer's how-to tutorials for installing and customizing your blog's new theme – they're a wealth of information!)! Be sure to check back here next week for Part Two: WordPress Blogging Basics where I'll go over how to write your first blog post along with my must have WordPress plugins!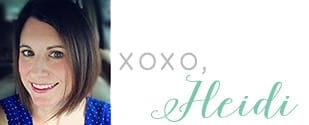 If you missed any of the posts in the "How to Start a Profitable Blog" series, check them out here: