Iced Chocolate Chunk Mocha Brownies
This post and its photos may contain affiliate links. As an Amazon associate I earn from qualifying purchases. If you make a purchase through these links, I may receive a small commission at no extra cost to you!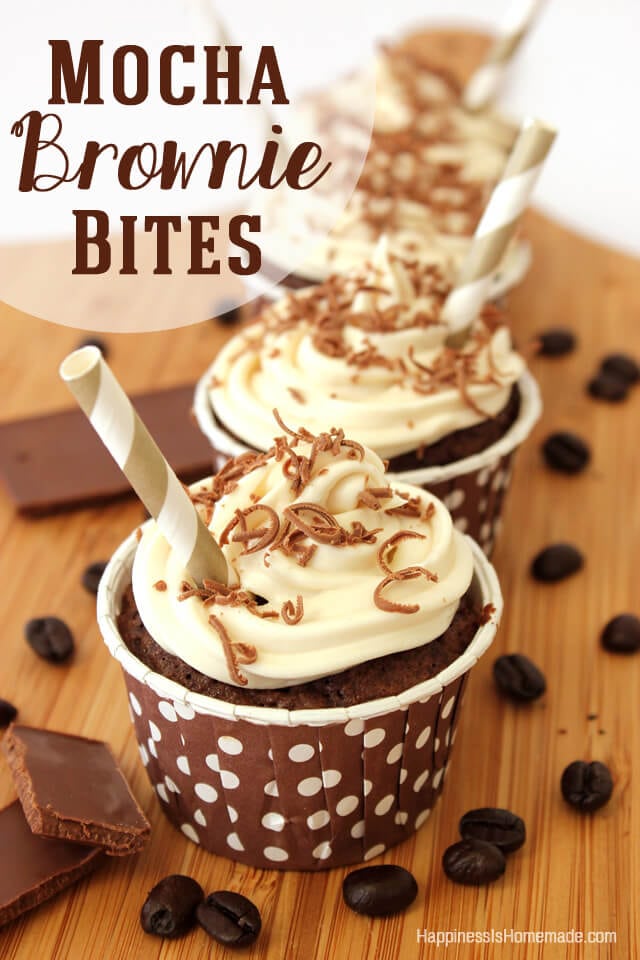 With school back in session, it's time for the most delicious extracurricular activity of the season: bake sales! Cookies and brownies are two of the top sellers at bake sales, and everyone know that the best-sellers are all about flavor and presentation. While brownies might be a popular choice, cute brownies are sure to sell twice as quickly! With the addition of some flavoring from McCormick, these iced mocha coffee brownie bites are sure to be a HUGE hit at your next bake sale!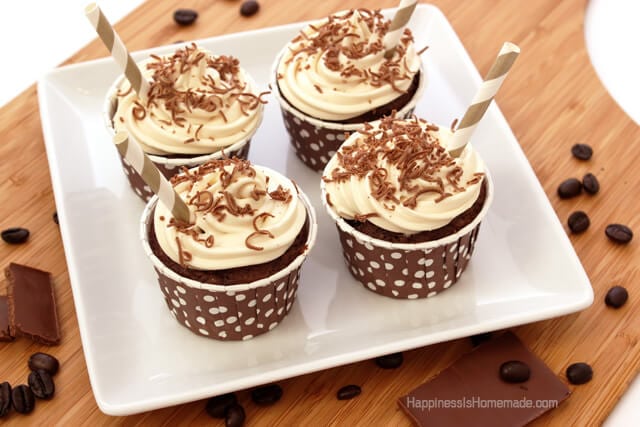 I discovered this yummy looking recipe for Chocolate Chunk Mocha Cookies, and I knew that I wanted to tweak it to create something a bit more substantial for my virtual bake sale. I decided on individual brownie bites, staged to look like a whipped cream topped iced mocha, and packed with the same chocolate chunks and coffee flavor as the cookie version.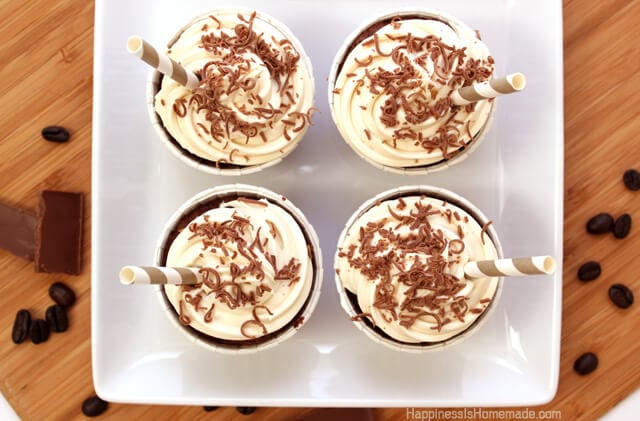 I'm participating in McCormick's virtual bake sale as part of a team along with five other bloggers, and we are competing against five other teams of bloggers. Each team is on a mission to get as many re-pins of our recipes on Pinterest as we can. Each re-pin counts as a "sale," and the team with the most sales at the end of the contest will award a prize pack to one of the lucky people who pinned. If you'd be so kind as to help me out, CLICK HERE TO RE-PIN MY RECIPE ON PINTEREST!
UPDATE: Congratulations to Team #6 for winning the McCormick Bake Sale! Team 6 members included: Amy from https://amysfinerthings.com/, Emily from https://www.isthisreallymylife.com/, Holly from https://phemomenon.com/, Jennifer from https://www.doubledutymommy.com/, Kristyn from https://lilluna.com/ and Lindsey from https://www.cafejohnsonia.com/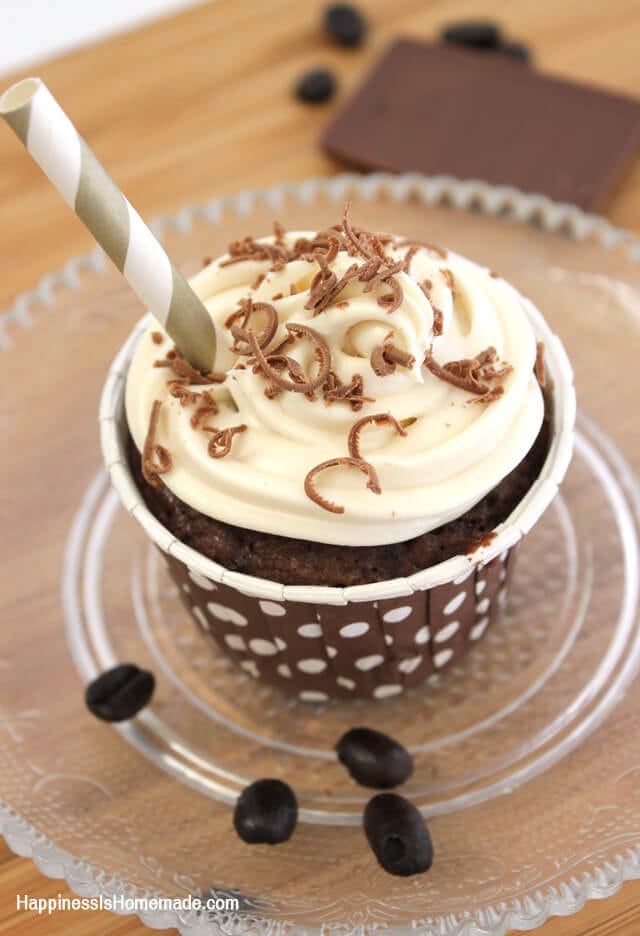 ICED CHOCOLATE CHUNK MOCHA BROWNIES

Makes approximately 16-20 brownie bites
Brownie Ingredients:
1 cup flour
1/3 cup unsweetened cocoa powder
1 cup granulated white sugar
1/2 cup (1 stick) of butter, softened
1/2 tsp. baking soda
2 eggs
3 tbsp. brewed coffee
2 tsp. McCormick's Coffee Extract
Pinch of salt
6 oz. coarsely chopped chocolate (milk, dark or semi-sweet) – save additional pieces for garnish, if desired.
Icing Ingredients:
1/2 cup butter, softened
3 cups powdered sugar
1/3 cup cold milk
2 tsp. McCormick's Coffee Extract
Directions:
Preheat oven to 325 degrees.

Cream together butter and sugar. Add eggs, coffee and coffee extract and stir well.

Mix together flour, cocoa powder, baking soda and salt in a separate bowl. Stir until well combined, and then add the chopped chocolate pieces to the dry ingredients. This will help keep them from sinking to the bottom during baking!

Combine the wet and dry ingredients and scoop batter into baking cups in a muffin tin.

Bake for approximately 20-23 minutes or until a toothpick inserted in the center comes out clean.

Cool for at least 1 hour before icing.

For the icing, cream together butter and powdered sugar, and then mix in the coffee extract and milk until it reaches the proper consistency. Top with grated chocolate shavings and a paper straw.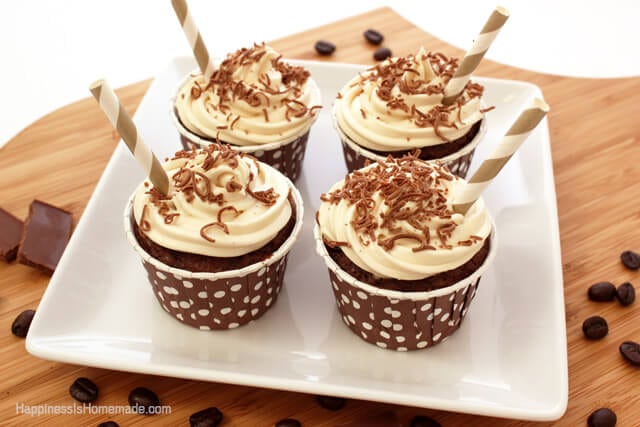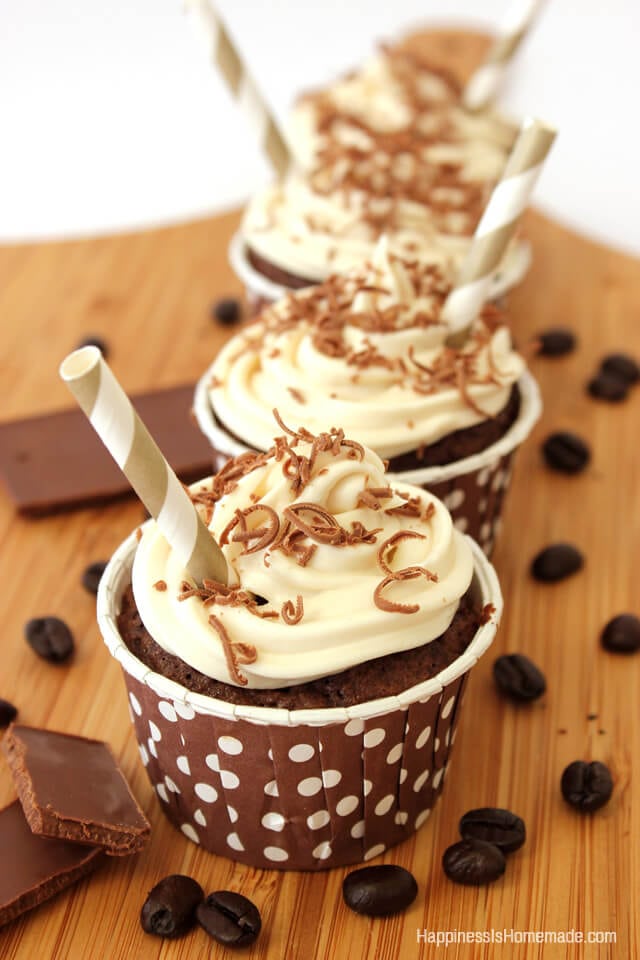 Don't forget to check out these other tasty treats from my bake sale team!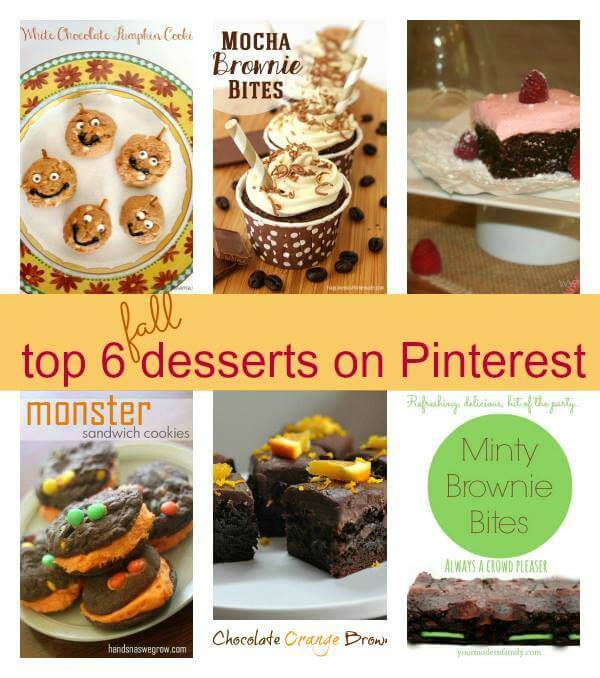 Disclosure: This post was sponsored by McCormick in cooperation with Mom It Forward.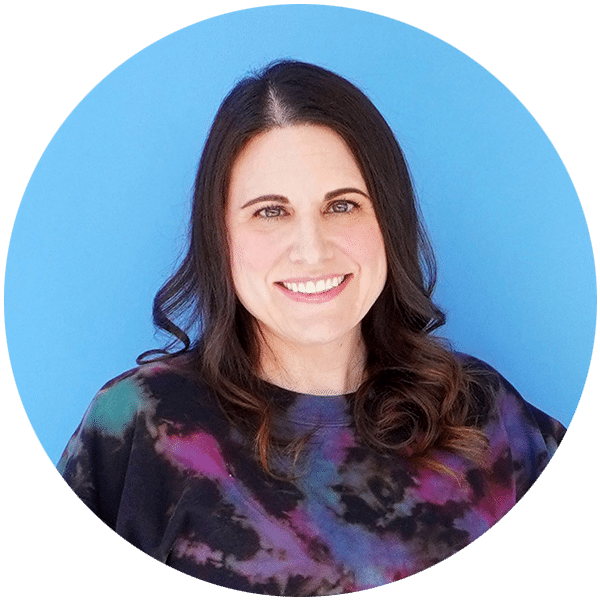 Heidi Kundin has captivated the hearts of millions with her colorful and inspiring approach to crafting, celebrations, and family fun. With over 15 years of experience, Heidi's website has become a must-visit destination for those seeking quick and easy creative ideas and last-minute solutions. Her warm personality shines through her posts, inviting readers to join her on a creative journey that's fun, rewarding, and achievable.