(photo source)
At least once a week or so, we have a night that we call "Kids Cook!" The boys look at our menu board and get super excited to see Kids Cook! up there. The only rules to planning a Kids Cook! night is that the menu has to be easy, fast, and something that the kids will actually eat if they prepare it. This week we made a classic – Pilsbury crescent roll creations. You can stuff these with just about anything, but since it was Kids Cook! I let the boys choose our ingredients, and they picked ham, cheese and bacon bits.
First cut up all your ingredients, and pre-heat the oven to 350.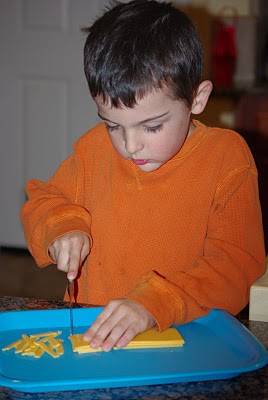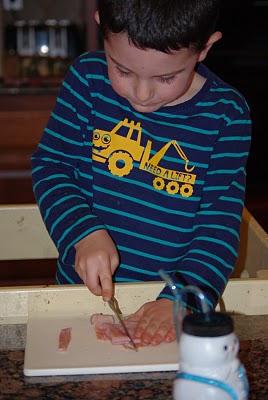 Next we opened our package of Pilsbury crescent rounds and flattened them directly on our lightly greased baking sheets. We actually end up using two packages of crescent rounds, but we made 8 stuffed rolls so that the boys would have leftovers for their school lunches.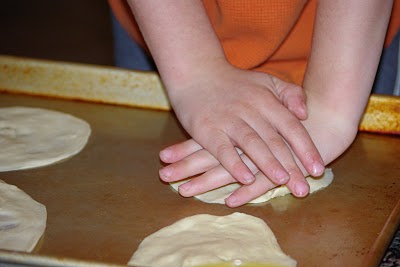 Time to pile on your toppings!
Cover with another flattened roll, pinch the edges to seal, and bake for about 15 minutes.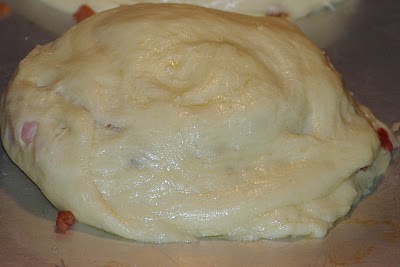 Easy peasy!

Yes, this is the same picture at the top of the page. It came from here. Our finished rolls were obviously round and not rolled up like these ones, but I was in a hurry when photo-hunting. I'd show you our finished crescent roll creations, but let's just say that the result of Kids Cook!, two-toned fluorescent kitchen lighting and a lime green plastic plate didn't exactly make for the prettiest photo presentation LOL. Just enjoy this one instead, k? :P