Kids Craft: Popsicle Stick Boxes
This post and its photos may contain affiliate links. As an Amazon associate I earn from qualifying purchases. If you make a purchase through these links, I may receive a small commission at no extra cost to you!
Quick & easy popsicle stick boxes and containers are a fun and simple kids craft that anyone can make! Use them for storing items, as a desk organizer, or even an easy DIY vase!
My two older boys (age 6 and 7) are hardcore crafters. There's nothing they like more than a good project. I often find them surrounded by a pile of construction paper, glue, and scissors, so when they came up with the idea to make popsicle stick boxes I grabbed my camera and let them have at it.
Supplies Needed to Make Popsicle Stick Boxes:
Start by painting your wooden craft sticks and allowing them to dry (alternatively, you can also purchase colored craft sticks).
Lay out the base of your box – depending on the size of the sticks you will need 10-11 to make a square-ish base. Glue two sticks on top of the base along the perpendicular edges. This will hold the base sticks together.
My kids still get a little glue-happy, so to cut down on the mess and waste, I like to give them a small bowl of glue and a q-tip. The q-tip is the perfect size for making dots of glue at each corner as you build your box up layer by layer. Continue layering until you reach the desired height.
These boxes have a million and one uses! They make a great desk set that would be perfect for a homemade Father's Day gift!
Organize your party supplies in style! These boxes are great for straws and plastic cutlery!
Let the kiddos store their favorite treasures inside their craft stick boxes. You can even add a lid if you want!
These useful little boxes are fun for the entire family to create together, and I guarantee you'll want to make a bunch once you realize just how handy they are!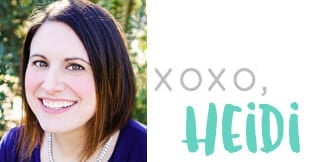 If you like this easy kids craft idea, don't forget to pin it!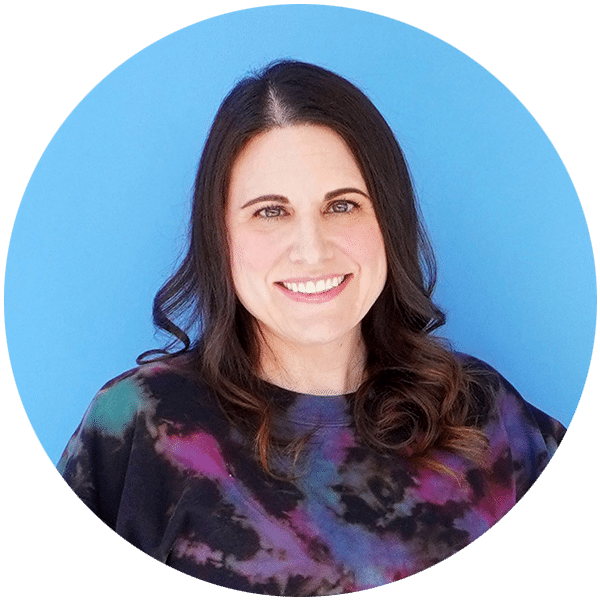 Heidi Kundin has captivated the hearts of millions with her colorful and inspiring approach to crafting, celebrations, and family fun. With over 15 years of experience, Heidi's website has become a must-visit destination for those seeking quick and easy creative ideas and last-minute solutions. Her warm personality shines through her posts, inviting readers to join her on a creative journey that's fun, rewarding, and achievable.