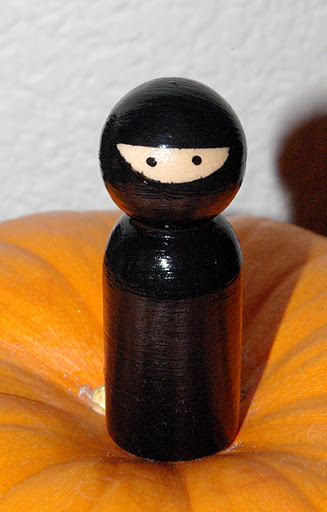 My boys LOVE to play hide-and-go-seek, but they've pretty much exhausted all of the kid-sized hiding places inside our home. There's only so many times you can find your brother hiding in the dining room curtains, you know? They had been playing hide-the-stuffed-animal at my mom's house, so I decided to take it a step further and create something fun and small that could be easily hidden over and over again for them to seek out. Enter Ninjy, the hide-and-seek ninja. He's the perfect solution to our lack of hiding places; in fact, some of the hardest places to spot him have been in plain sight!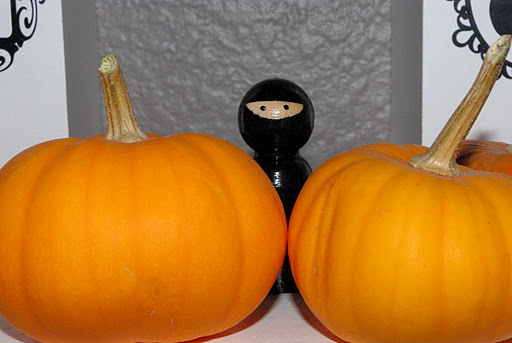 Hiding out among the pumpkins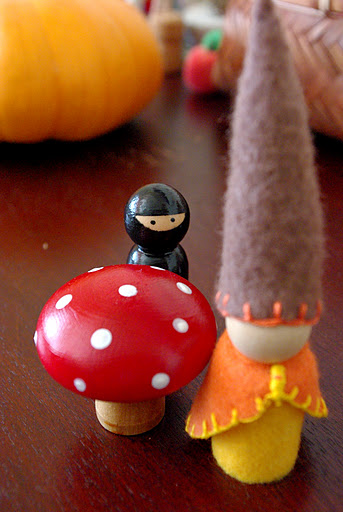 Visiting his cousin, the fall gnome on the nature table.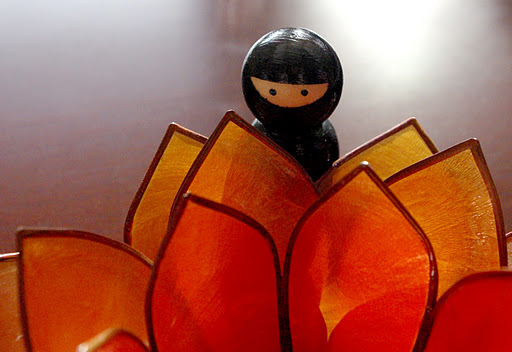 Lurking behind the lotus flower.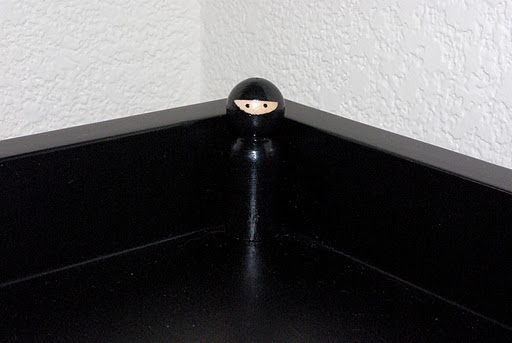 Naturally, his stealthy ninja skills allow him to remain hidden in many dark and shadowy corners. Blending in seems to be his most masterful skill! We have spent lots of time looking for him when he was hiding right next to another black object!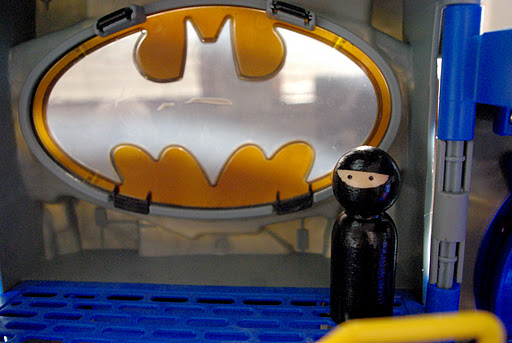 He even stops by to hang out with Batman on occasion. They're old pals from college 😉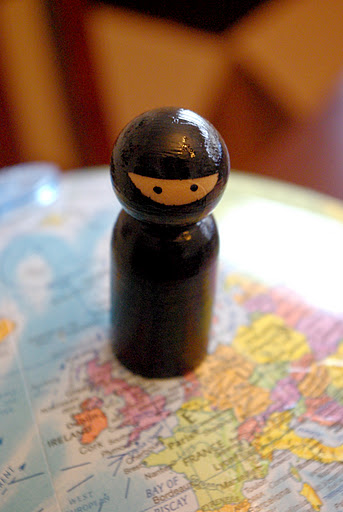 Ninjy is quite the academic student as well. He wanted to learn more about our cultural exchange pals in France and the UK (we also have pals in Nigeria, Australia and the US East coast), so he hopped on the globe to have a closer look.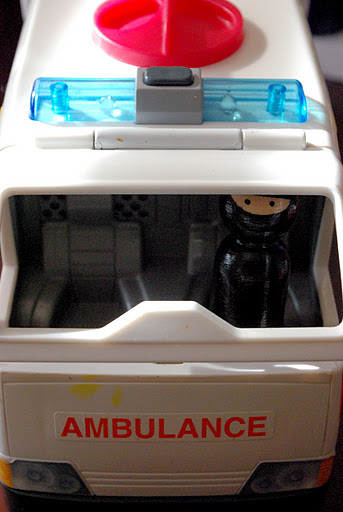 He's even been known to moonlight as an ambulance driver when they're short staffed.
I honestly had no idea how many hours of entertainment we were going to get from a cheap pack of unfinished wood peg people! Sawyer is now asking for an entire set of rainbow ninjas, perfect for hiding in, around, under and on all sorts of multicolored hiding places. Sounds like a fantastic hand made holiday gift if you ask me! 🙂