Metallic Foil Pinwheels
This post and its photos may contain affiliate links. As an Amazon associate I earn from qualifying purchases. If you make a purchase through these links, I may receive a small commission at no extra cost to you!
Learn how to make DIY metallic foil pinwheels with the Minc by Heidi Swapp + take a peek at a few highlights from my trip to SLC for the SNAP 2015 conference!
A couple of weeks ago I took a trip to Salt Lake City for SNAP! 2015, a conference for creative bloggers who specialize in crafts, DIY, food and such. This was my third year attending, and it just gets better and more fun each year! I tend to think of SNAP! as one big girls weekend trip, and I have the most fun hanging out with all of the friends that I only get to see once a year. Of course, there are loads of classes, too (blogging and hands-on workshops), and I walked away with some fun new skills after this trip.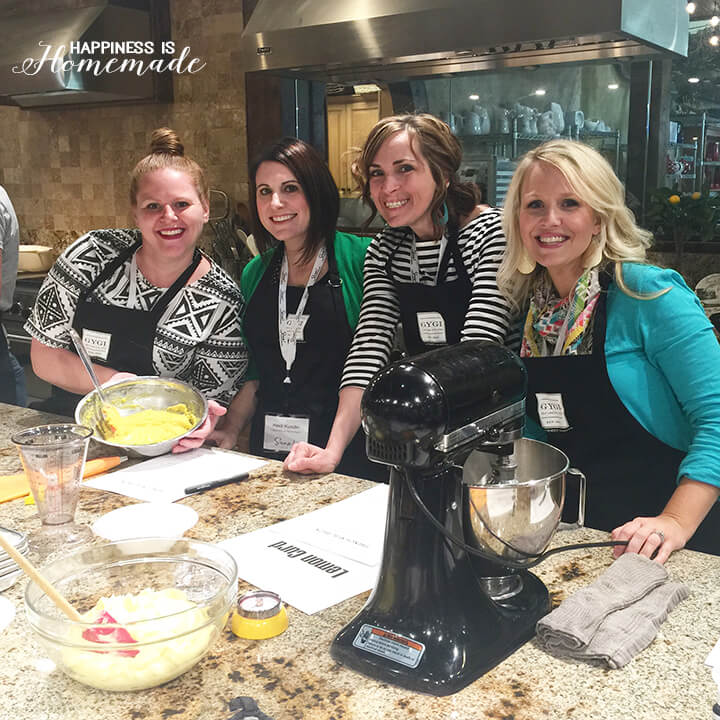 I kicked off the conference at Orson Gygi with a French macaron baking lesson from Amy Petersen of Seine Macarons. Lindsay, Mandy, Ariane and I made lemon curd macarons, and they were amazing (and SO much fun to bake!)!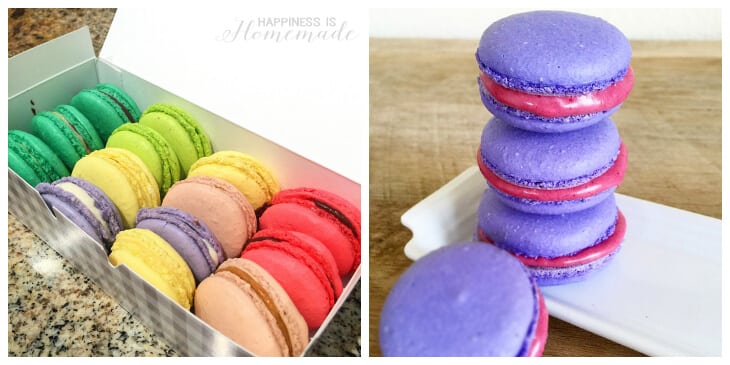 Our class made a lovely assortment of flavors using the Italian meringue method (similar to this recipe), and I came home inspired to make a vanilla blackberry version of my very own. Not too shabby for my first solo gig!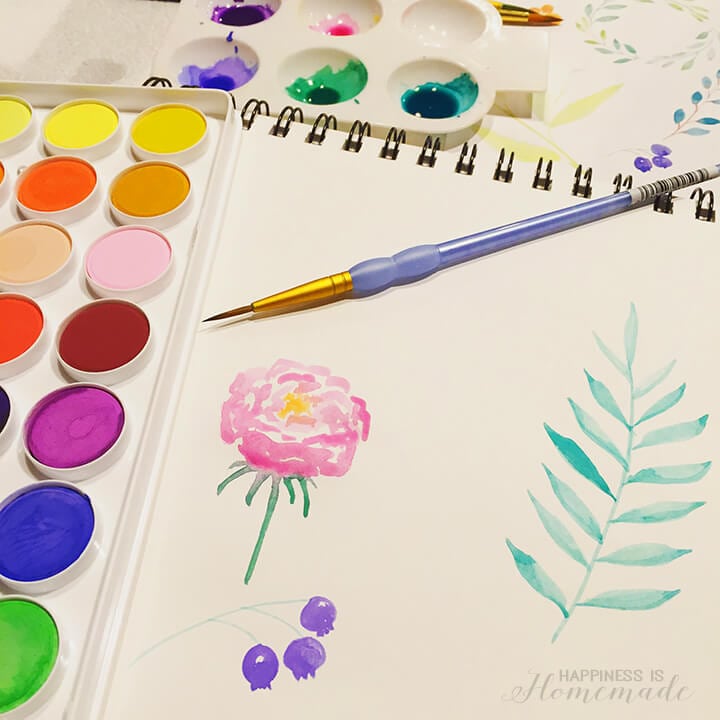 I took a watercolor class from Lucy at Craftberrybush, and I fell in love with it! It's so relaxing to paint!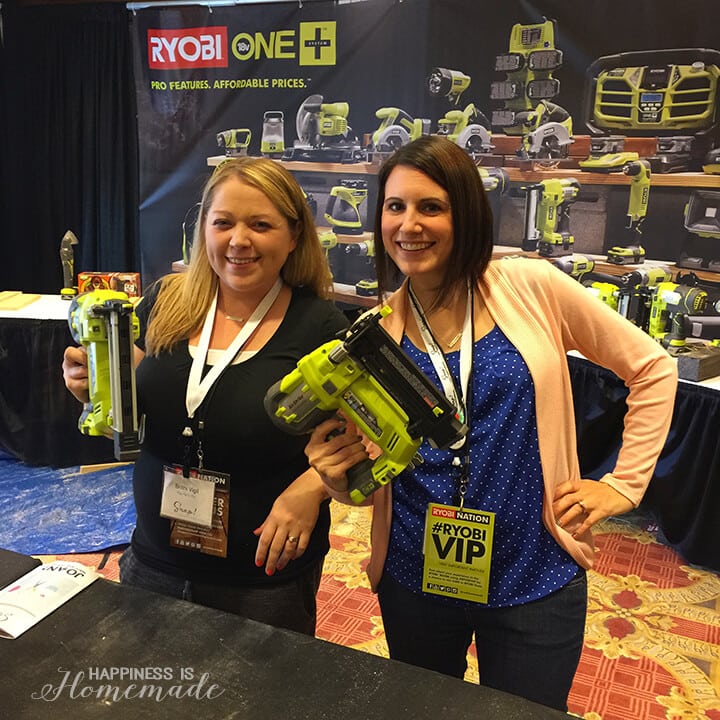 I got over my fear of saws and built a wooden crate at the Ryobi booth with my super awesome roomie, Britni from Play. Party. Pin.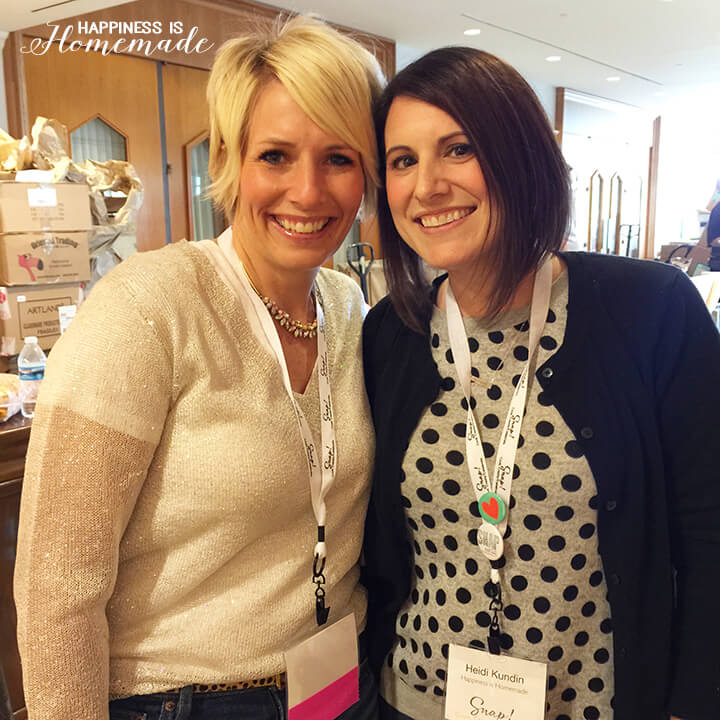 I got to meet some incredible people that inspire me more words can even express. Elsie and Emma from A Beautiful Mess were just as adorable in person as you'd expect them to be (but the photo that I took with them is way too horrible to share on here haha!), but my biggest fangirl moment was when I got to meet Heidi Swapp. Just in case you don't know, Heidi is the designer of some of the most incredible and awesome scrapbook and craft supplies EVER. She recently released the Minc Foil Applicator machine which allows you to add metallic foil to all kinds of different paper projects, and we had a chance to test it out at the conference (though I had actually already bought one a few weeks prior! Spoiler alert: it's AMAZING!). Heidi has been a favorite of mine for a long time because I continuously fall in love with all of her products, but I became an even bigger fan after hearing her speak at the conference. Her message of family, focus and memory making got straight to my heart, and I left SNAP! feeling more inspired and grounded than ever.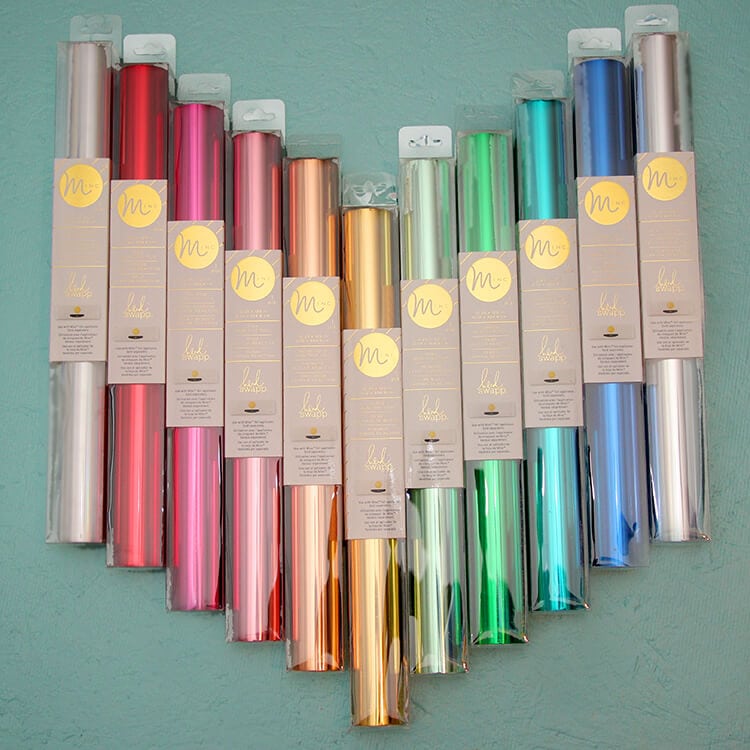 Now, about that Minc machine…let's take it for a test drive, okay? The Minc reactive foils come in a full rainbow of colors, and they're all so pretty that I honestly can't even choose a favorite!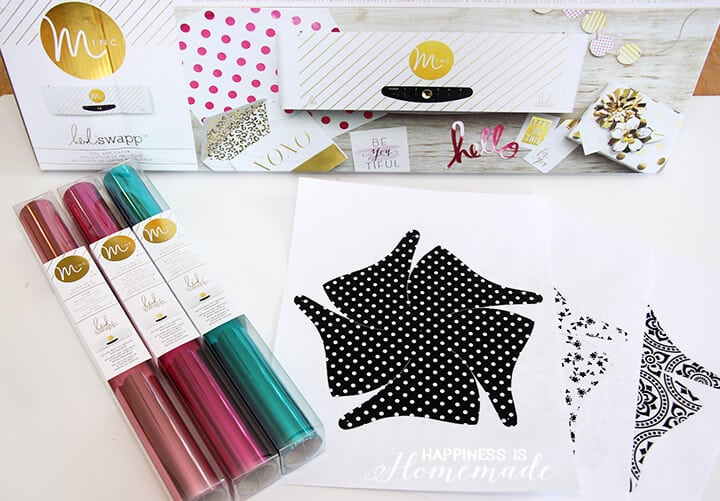 The Minc reactive foil adheres to black toner from a laser printer or copier (or any of the packaged Minc accessories), so I used my laser printer to print out several double-sided patterned pinwheel templates, and then chose a few colors of foil to use (shown here are rose, hot pink and teal).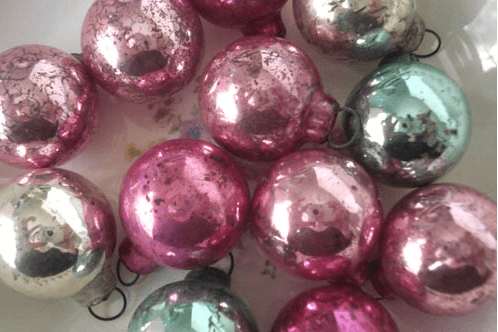 Side note: the colors of the foil that I chose immediately reminded me of these gorgeous vintage mercury glass ornaments from Such Pretty Things, so I decided to recreate the look of mercury glass with the foils. I'm not 100% sure that I love how the finished result turned out (do y'all think it look intentional or just messy?), but I wanted to mention that the spotty look on a few of these pinwheels WAS meant to look that way! To get the spotty effect, I simply printed out a solid sheet of black ink with a "grunge" filter overlay that created the spots.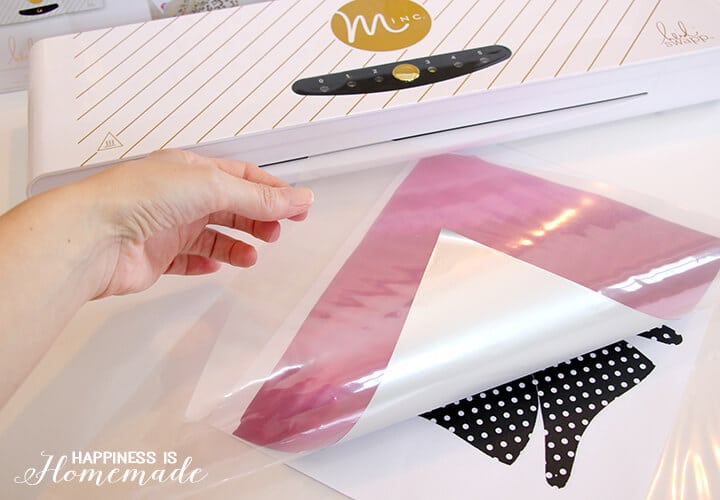 The Minc heats up in just a couple of minutes, accepts papers up to 12″ wide, and uses a full-width heating element along with 4 rollers inside the machine (other machines only have 2 rollers) to ensure that an even amount of pressure is applied. Just place your sheet of paper inside of the included plastic transfer folder, and top it with a piece of the reactive foil (colored side up).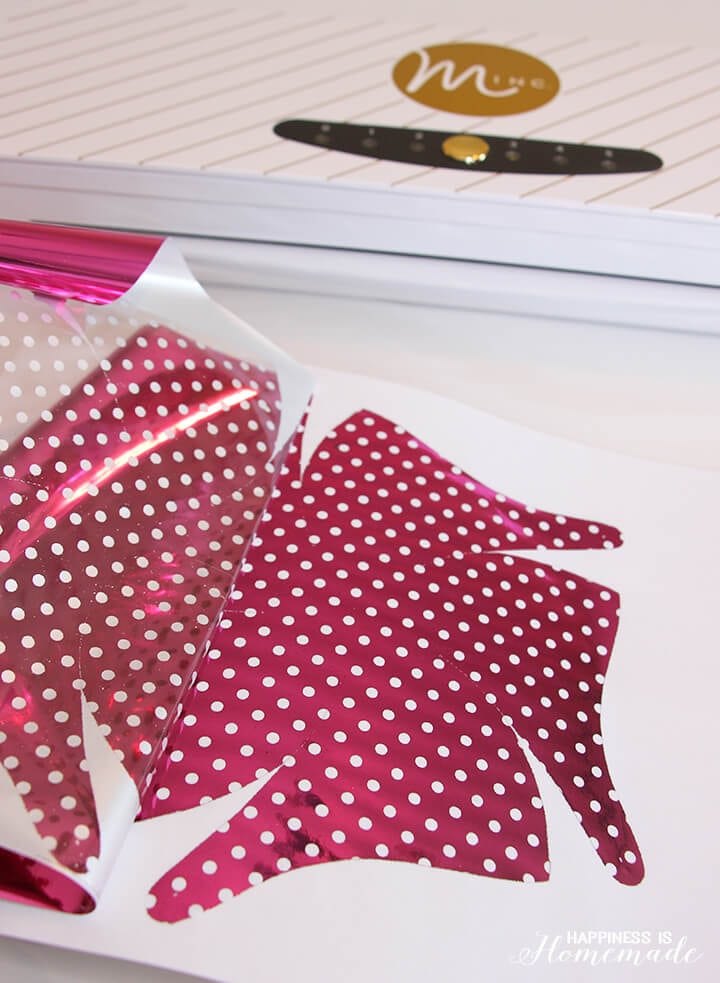 Feed your project into the Minc, and allow the rollers to move your project through the machine. Once it has finished going through the machine, remove it, and peel away the foil sheet to reveal a gorgeous shiny surface! It seriously couldn't be any easier!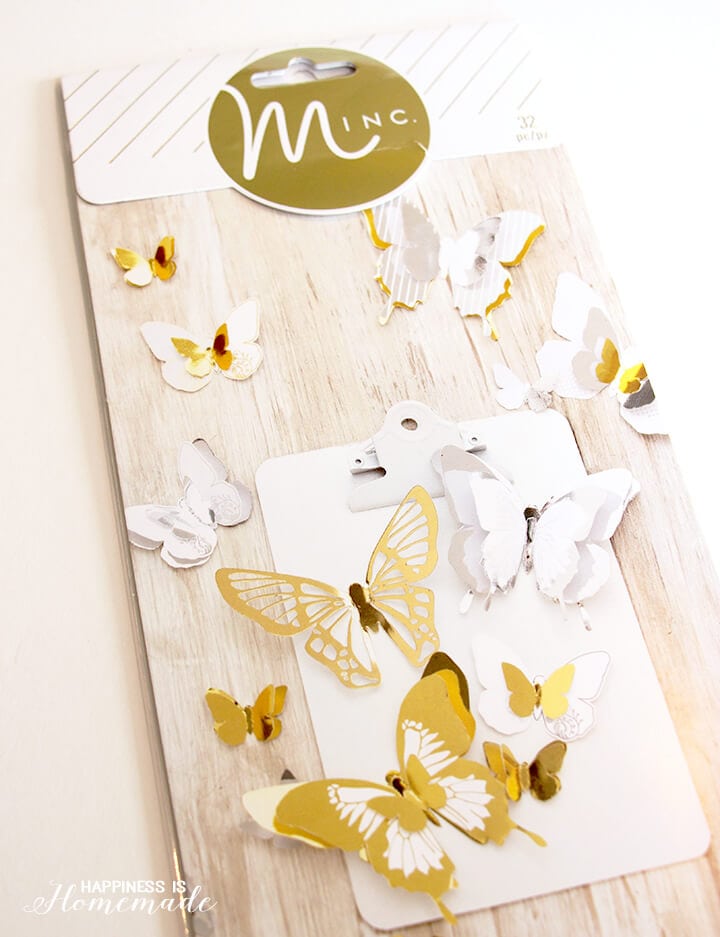 There are also lots of great Minc accessories available if you don't have access to a laser printer or copier of your own (or even if you do!). These Minc butterflies are perfect for springtime, and I thought the smaller ones would look adorable in the center of my pinwheels.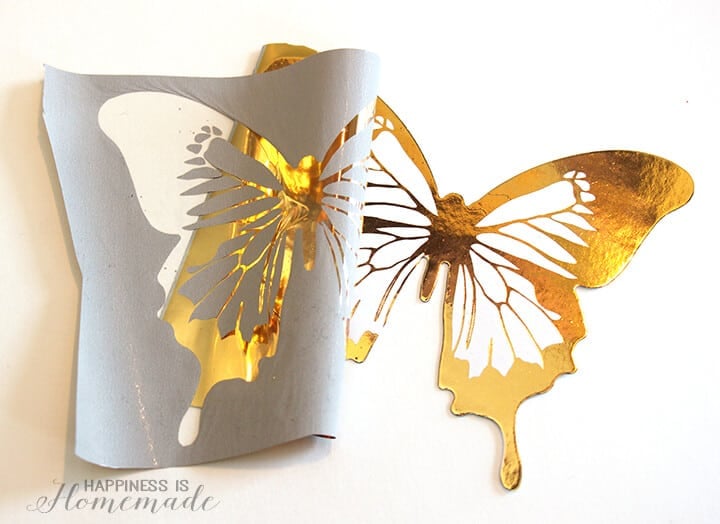 SO pretty! I seriously want to #foilallthethings now!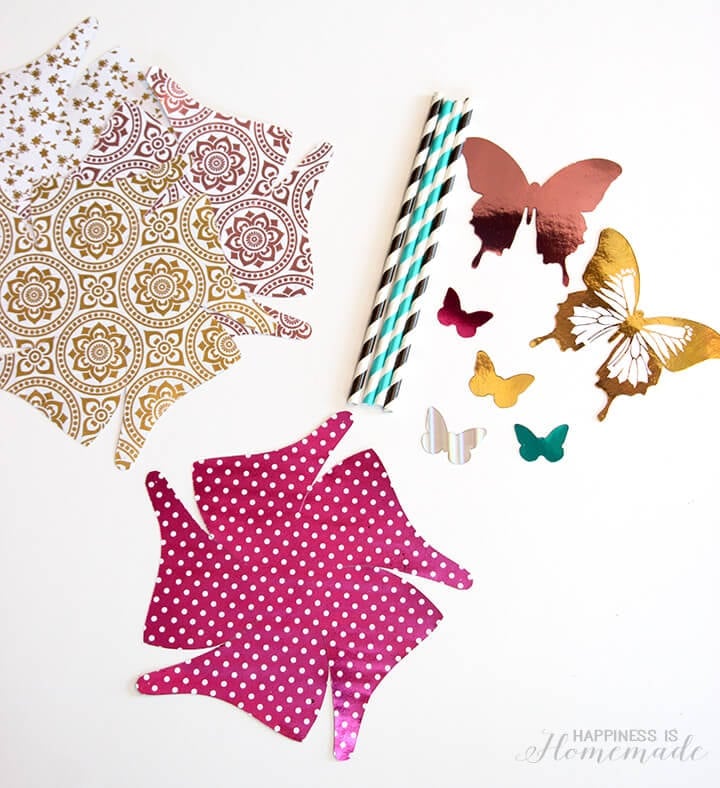 To assemble each pinwheel I used a pinwheel template (foiled on both sides), a small foil butterfly, a paper straw, a long straight pin, needle-nose pliers, and a dab of hot glue.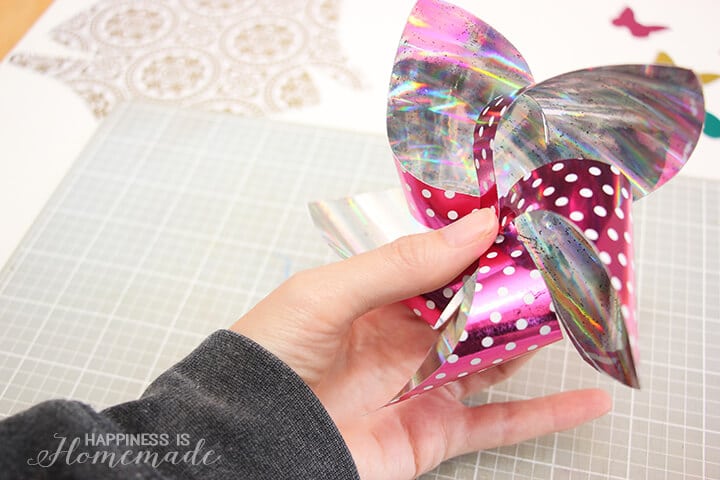 Bring the ends of the pinwheel into the center, one at a time, and stick the straight pin through the ends and out through the back of the pinwheel.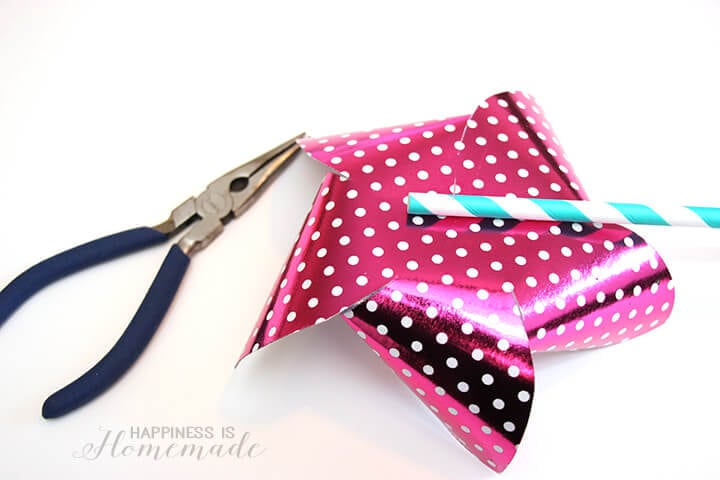 Stick the end of the pin through the paper straw, and use the pliers to bend the tip of the pin back in the opposite direction.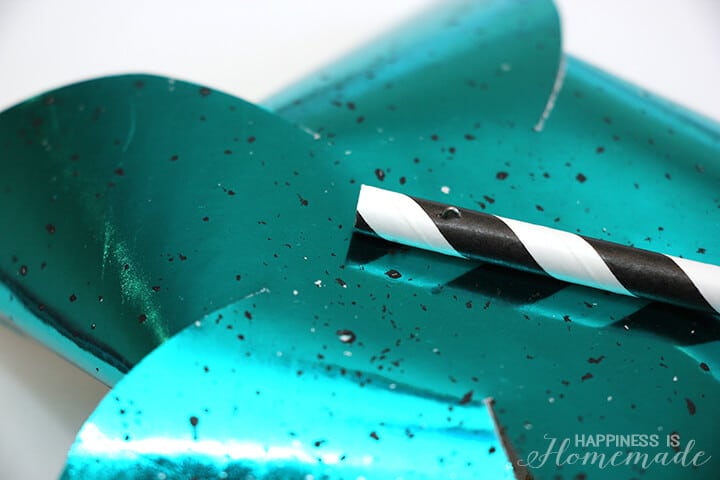 Once the tip of the pin is bent into a u-shape, you can push the pointy part back into the straw so that the backside looks like this.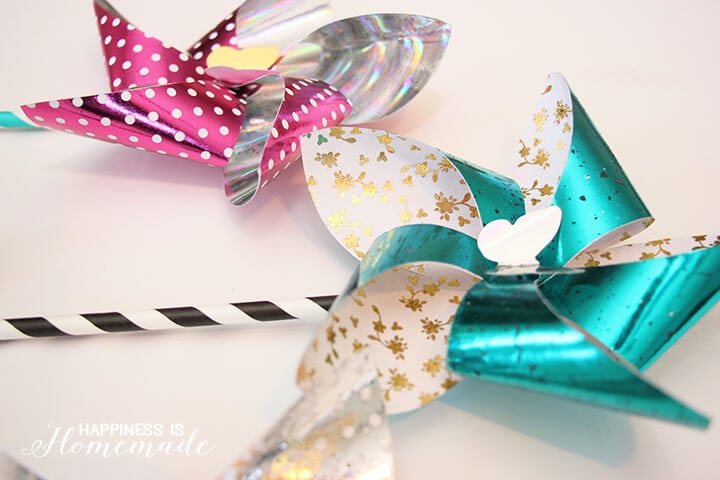 The butterflies are secured to the head of the pin with a dab of hot glue so that they allow the pinwheels to still spin freely.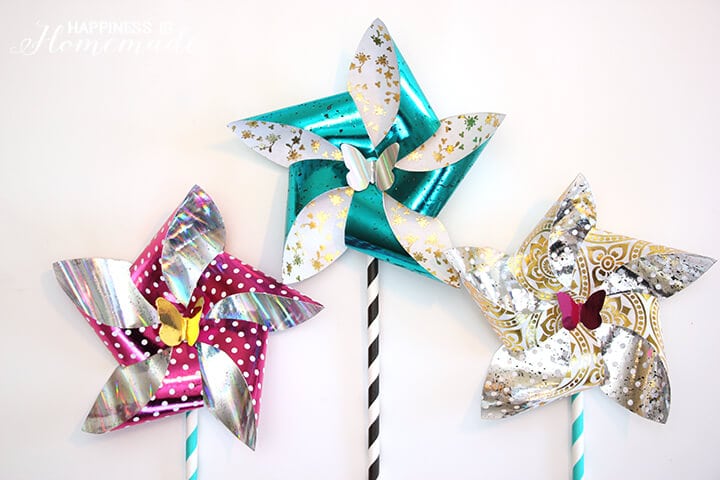 I love, love, LOVE how cute these turned out, and they were easy peasy! These pinwheels would make fun party favors, table centerpieces or even a quick gift for unexpected occasions. We placed ours in our garden near the blueberry bushes to help keep the birds away since they tend to be afraid of shiny moving objects!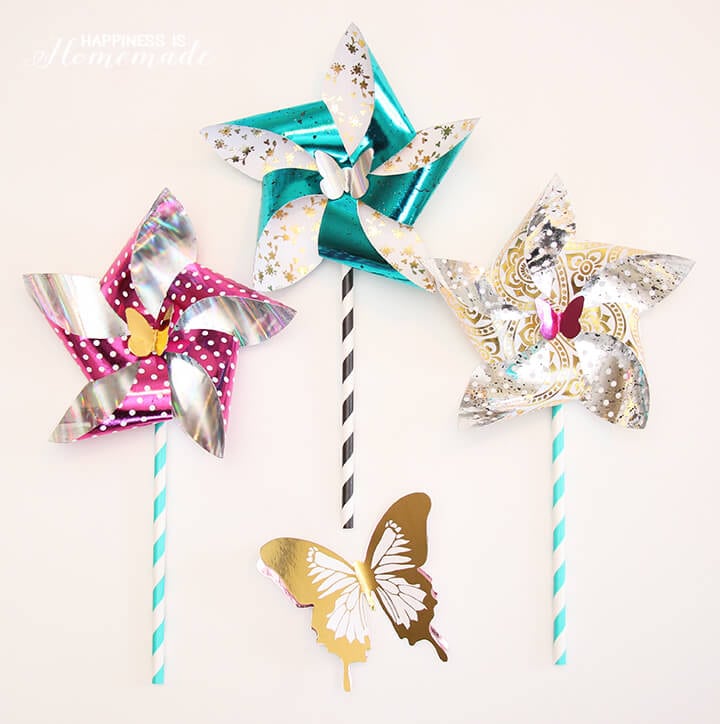 To learn more about the Minc Foil Applicator and stay up to date on the latest news and product information, be sure to follow Heidi Swapp on Facebook,Instagram, Pinterest and Twitter. #HSMinc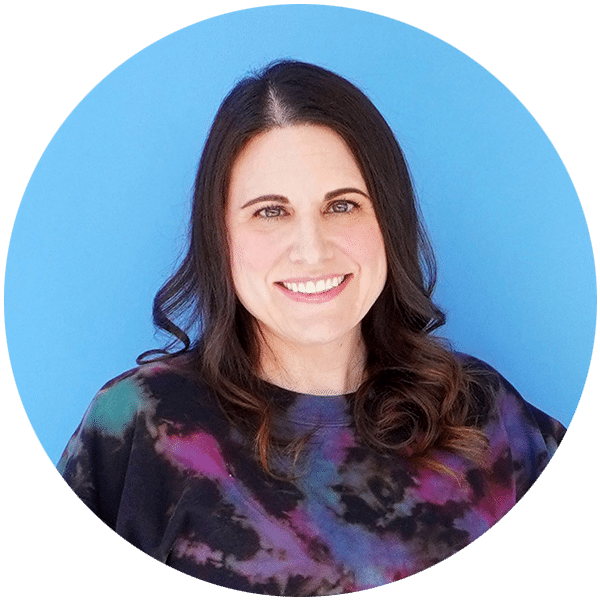 Heidi Kundin has captivated the hearts of millions with her colorful and inspiring approach to crafting, celebrations, and family fun. With over 15 years of experience, Heidi's website has become a must-visit destination for those seeking quick and easy creative ideas and last-minute solutions. Her warm personality shines through her posts, inviting readers to join her on a creative journey that's fun, rewarding, and achievable.