My Stylish Photo Prop Storage Credenza
This post and its photos may contain affiliate links. As an Amazon associate I earn from qualifying purchases. If you make a purchase through these links, I may receive a small commission at no extra cost to you!
My guest room got an updated photo studio makeover complete with a stylish storage credenza by Sauder to hold my large collection of photography props.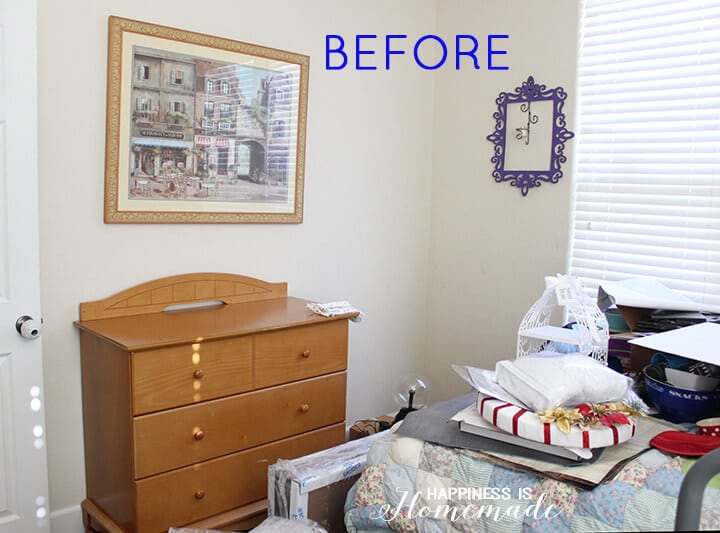 The very best natural light in our house can be found in our guest room, with three large windows that face north and east. The fact that it's a guest room is fantastic because since the room essentially serves no secondary purpose for 46 weeks out of the year, it was primed and ready for a takeover. I decided to take over the guest room as my photo studio, but the dual purpose of guest room/photo studio didn't exactly work well in the small space.
The room was home to one small dresser leftover from my youngest son's nursery, a queen sized bed, and a whole mess of photo props and discarded half-finished craft projects that littered every surface…except for the dresser top, because that's where I would occasionally take photos. I tried putting my props into the dresser drawers for awhile, but let's be real, breakables and pull-out drawers don't really mix very well, especially in a house full of boys.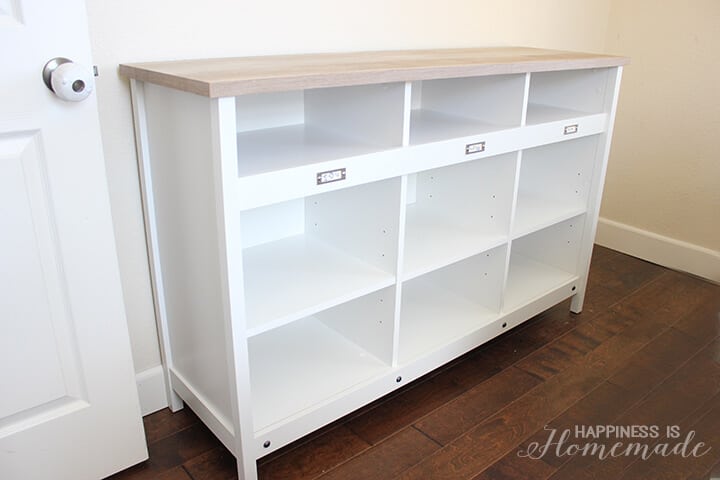 Last year I created a reading space in our master bedroom using a stylish bookcase from Sauder, and they were the first place that I turned to when I wanted to organize and display my photo props. Sauder has been making quality furniture in the USA for over 80 years, and they offer over 40 different furniture collections in styles ranging from cottage to modern, so I knew that I'd be able to find something that I love. I decided on the Adept Storage Credenza, and I seriously couldn't be happier with it! It arrived just a few days after I ordered it, and my husband and 4-year-old son assembled it for me in about an hour.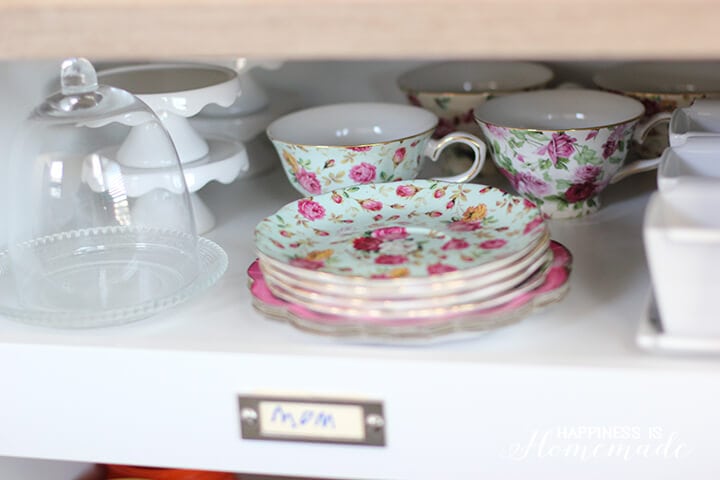 I started filling the shelves as soon as the credenza was built, and I fell in love with the way that all of my favorite props looked as they filled the shelves. Not only did they make a pretty display, they were all visible at the same time for the first time ever! That makes my photo styling work move SO much quicker now!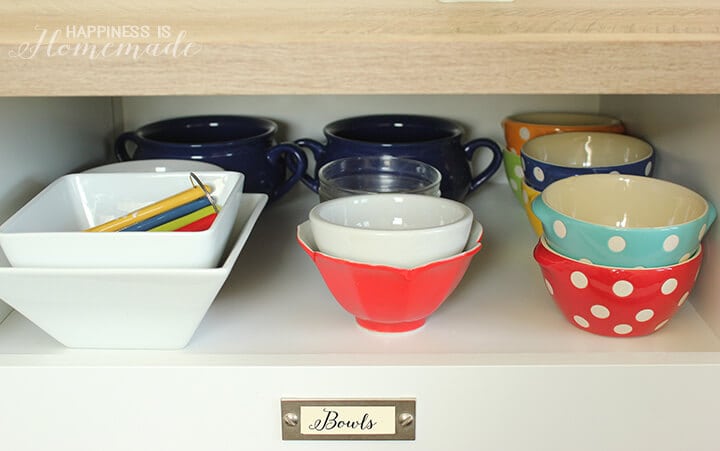 The shelves are 17″ deep, so they hold a LOT of props.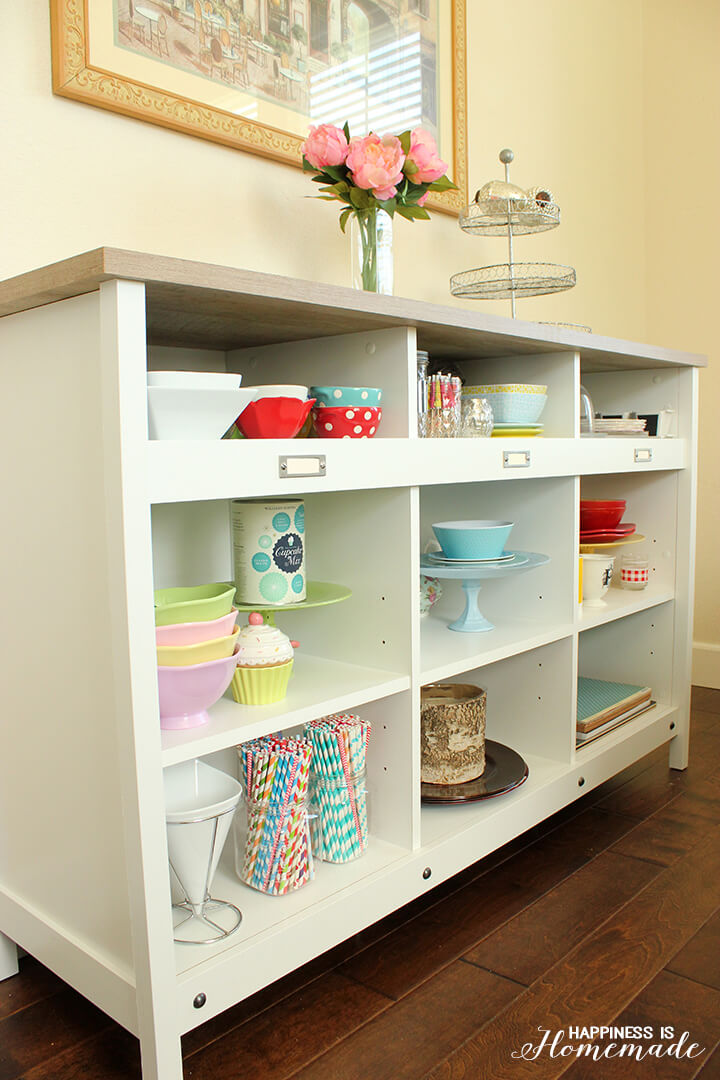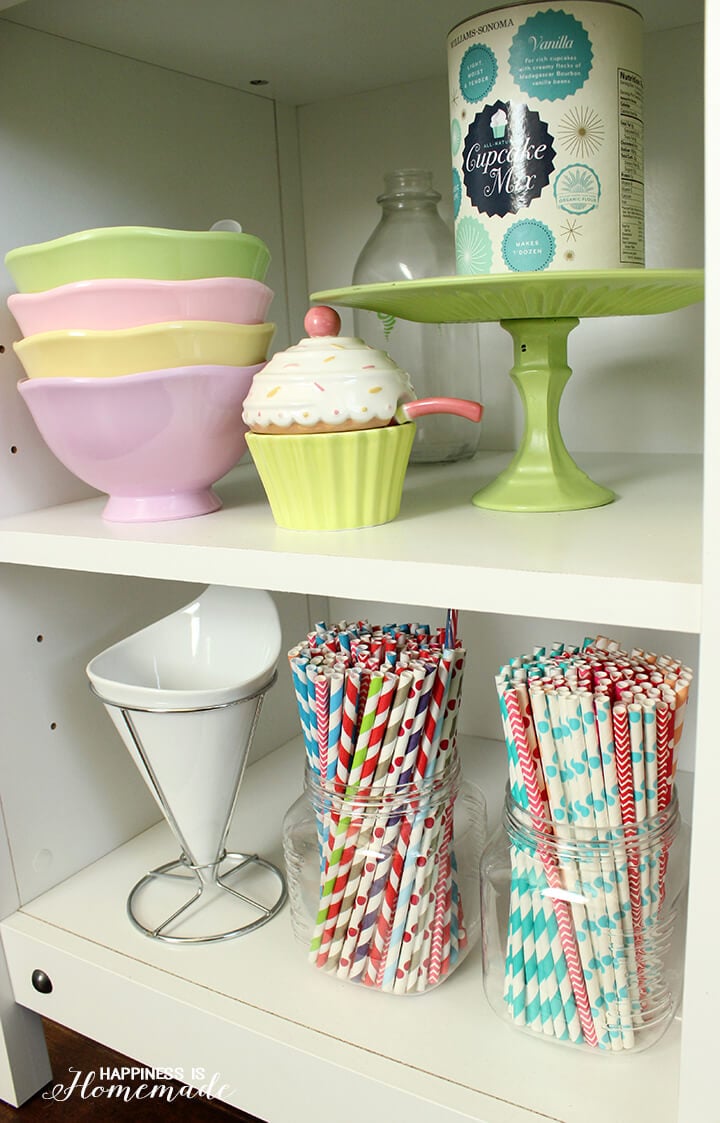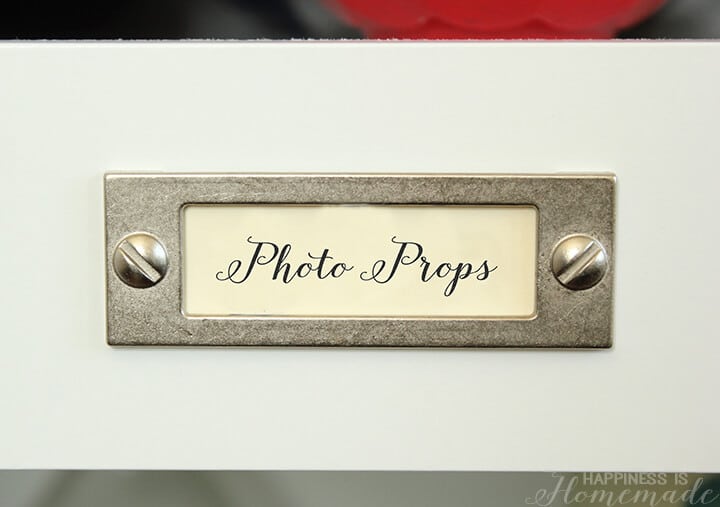 I love the detail and character of the metal ID tag labels. My 4-year-old left me a love note in the labels when he first helped to assemble it (if you look closely, some of the photos will show the tags reading "I ♥ you," "Love," and "Mom.").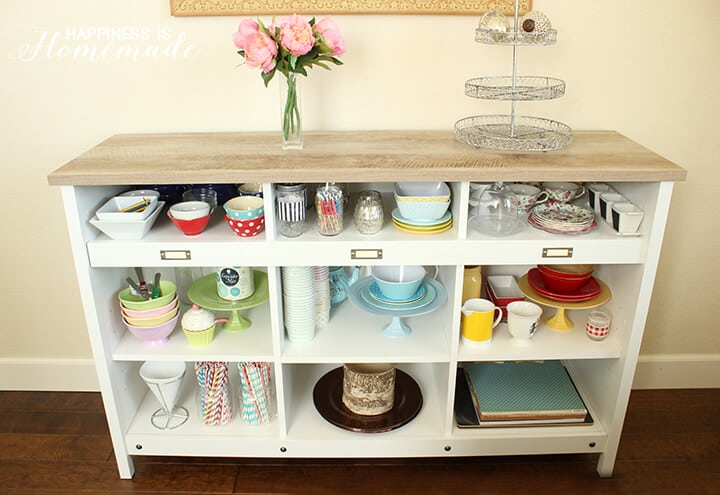 The credenza holds an incredible amount of props, yet it hardly takes up any more space than the old dresser! SUCH a better use of the space!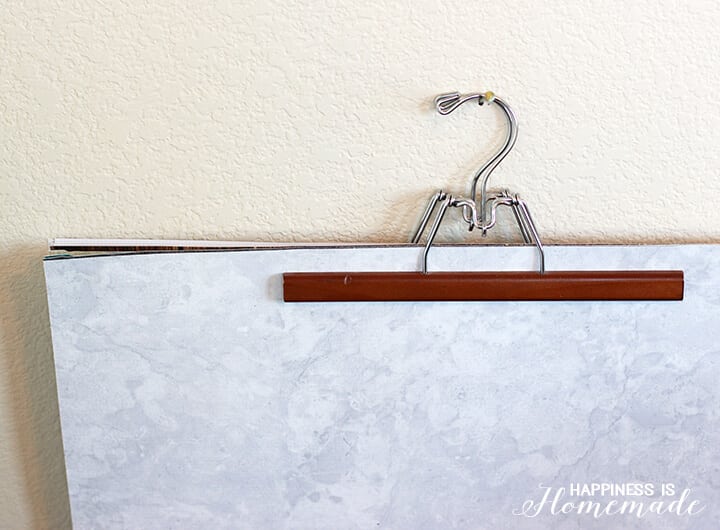 I made good use of the space behind the door by hanging up some of my smaller photo backdrops with a pair of pants hangers.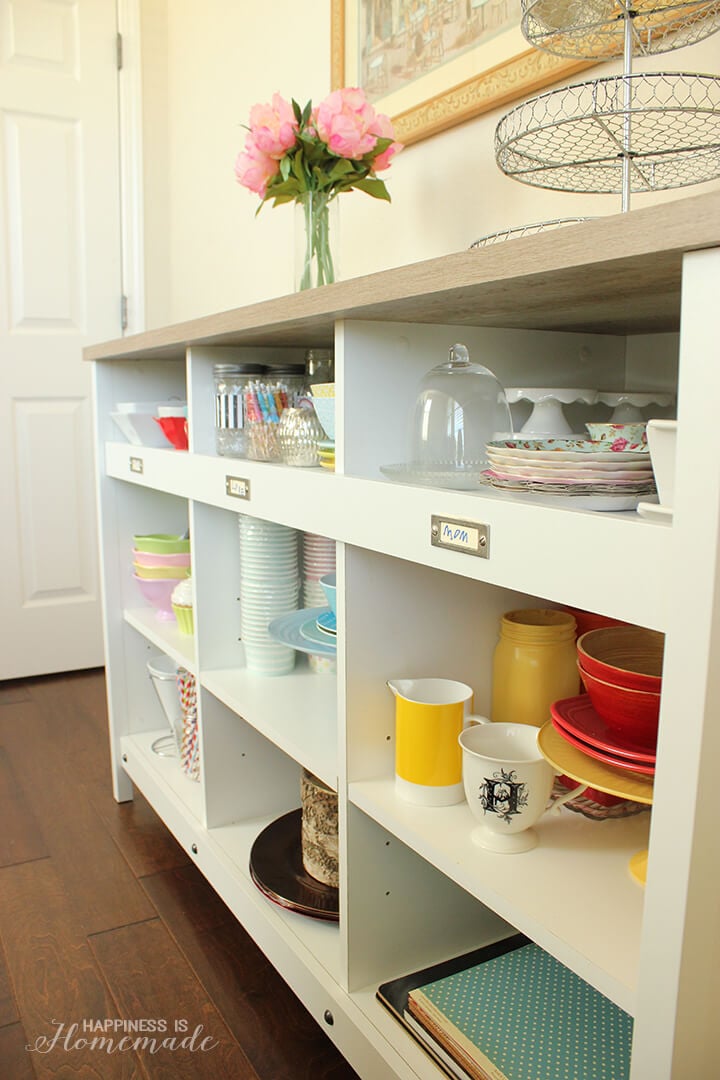 The credenza looks awesome in the new photo studio/guest room, and the functionality is beyond compare. It looks and works like a dream! I can't wait to tackle the rest of the room now (our big plans include a murphy bed and additional lighting)!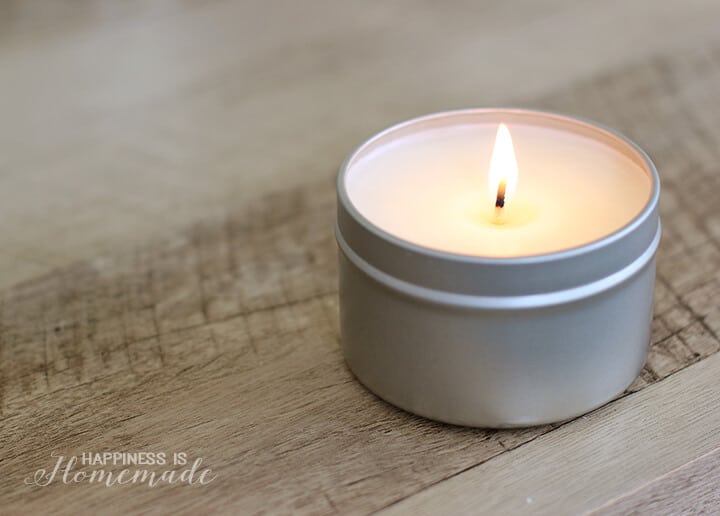 The wood top of the credenza has become one of my favorite places to shoot photos, too. It makes a fantastic backdrop (with zero prep time!)! I love how the wood tone seems to shift from cool to warm hue depending on the time of day and the amount of sunlight streaming into the room. Super versatile and handy!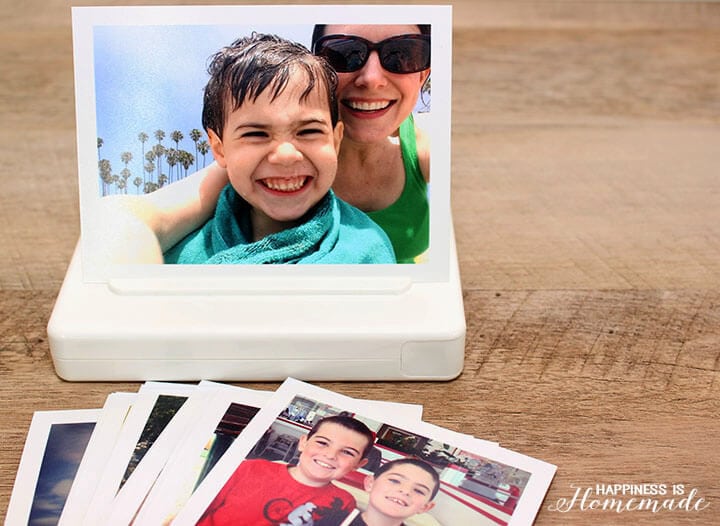 The rustic wood has been popping up right and left in my photos these days. Can you blame me though? It's gorgeous!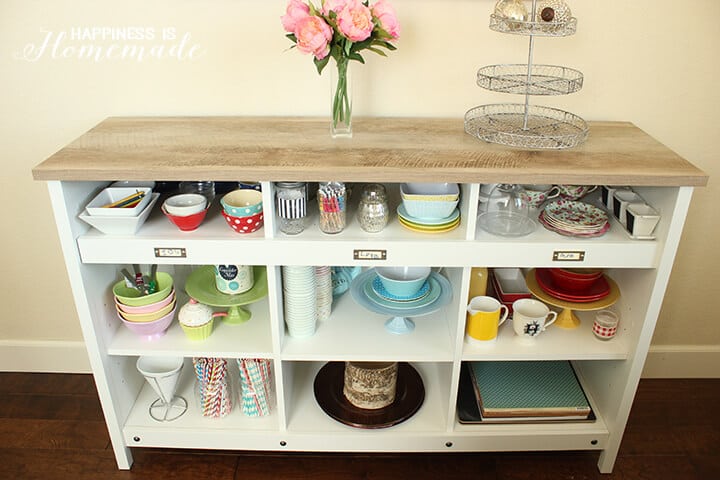 For more information about Sauder's high quality made-in-the-USA furniture, be sure to check out their new lookbook, and follow them on Facebook, Twitter and Pinterest.

This is a sponsored conversation written by me on behalf of Sauder. The opinions and text are all mine.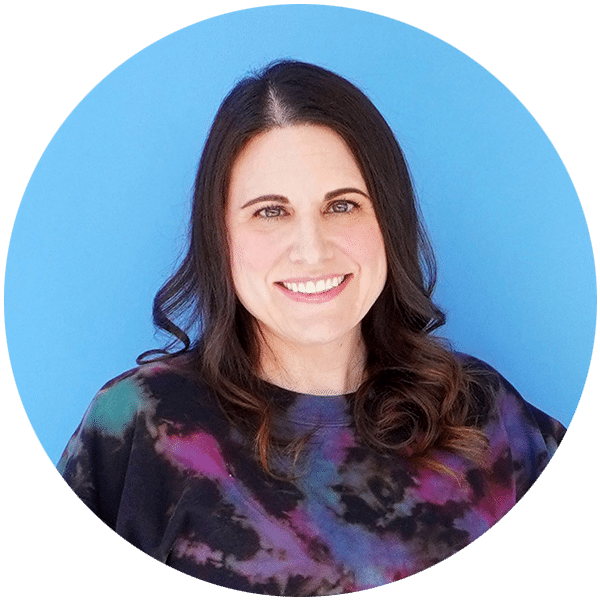 Heidi Kundin has captivated the hearts of millions with her colorful and inspiring approach to crafting, celebrations, and family fun. With over 15 years of experience, Heidi's website has become a must-visit destination for those seeking quick and easy creative ideas and last-minute solutions. Her warm personality shines through her posts, inviting readers to join her on a creative journey that's fun, rewarding, and achievable.