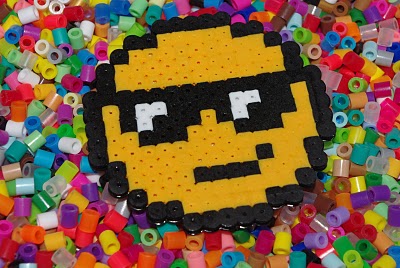 Our family has been kind of nuts over perler beads lately, breaking them out every time we end up with a slow minute in our day. We've had a big tub of them sitting in my art closet for awhile now, but it's only been within the last couple of weeks that everyone has become obsessed interested in them.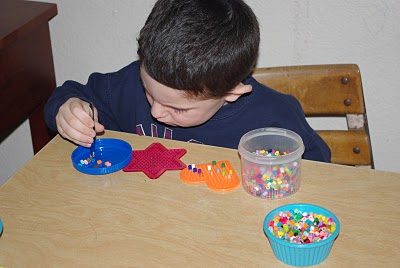 The kids like to use tweezers to make their creations, so it's fantastic for developing small motor skills and hand-eye coordination. Sutton fills in his boards randomly until the entire thing is filled.

Sawyer prefers the more methodical approach to working in rows or small sections (me too).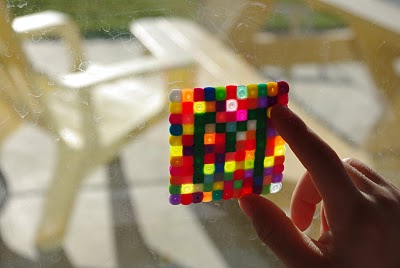 He likes to mix the solid beads with clear colored ones so he can watch how the light will shine through the final product.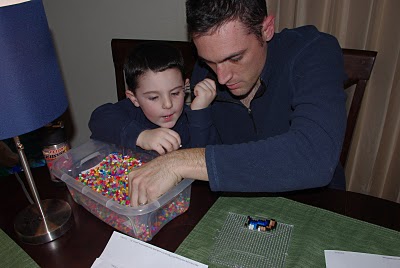 We've even gotten Daddy hooked on those teeny pieces of plastic. All we had to do was show him some of the fun
perler bead projects on Etsy
(which can be used as a pattern guide to recreate it on your own), and he was hooked too. We
may
have actually had so much fun that we've had to order more black beads so that Daddy can finish up his designs.