Pizza Pancakes – Quick & Easy Dinner Idea
This post and its photos may contain affiliate links. As an Amazon associate I earn from qualifying purchases. If you make a purchase through these links, I may receive a small commission at no extra cost to you!
Pizza Pancakes are a quick and easy dinner idea that your whole family will love! Personalize them with your favorite pizza toppings for a delicious family dinner in under 30 minutes!
Eating dinner at home with my family each night is a priority for me, and one of my goals for the new year is to have my boys help me cook dinner as often as possible. They love helping out in the kitchen, and they love to experiment with testing out new recipes and learning new kitchen skills. Whether they help me cook dinner or not, the most important thing is that we sit down and eat together. Spending that quality time with my family makes all of us healthier and happier! Studies show that kids who have meals with their families frequently have healthier diets and do better in school, and adults with demanding jobs feel less stress when they eat with their families. It's a win-win for everyone!
If you ask my children what they want for dinner, the answer is almost always pizza. Since pizza is always a welcome dinner, what about pizza pancakes? When I ran across a recipe for pizza pancakes in the new Taste of Home 100 Family Meals cookbook, I knew we had to give it a try. It sounds like something my three boys would love!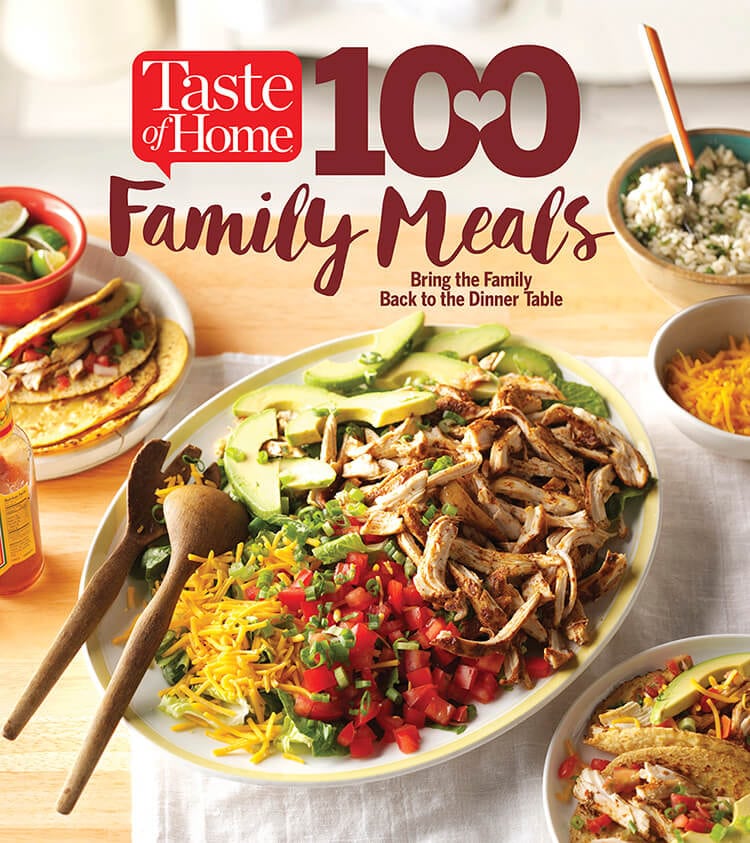 Taste of Home's 100 Family Meals cookbook has a lot of great recipes that are perfect for busy families. As I was flipping through the book, I made note of numerous recipes that my entire family would enjoy eating together, and that's not an easy feat since all of my boys are picky in totally different ways! The book has so much more than just a collection of recipes, though! It also includes convenient meal planning and recipe pairings, grocery lists, and LOTS of ideas to make family dinner time fun and delicious. The book contains fun "Table Talk" conversation starters, and you know how much we love those around here! (You can check out our Printable Family Dinner Conversation Starter Sets HERE and HERE).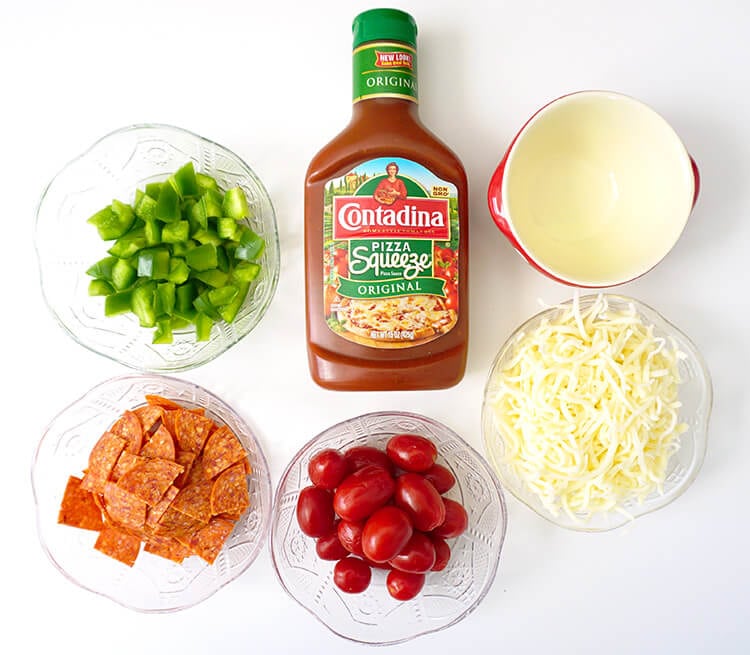 To make the pizza pancakes, I started by prepping the ingredients that I wanted to mix into the pancake batter – we used pepperoni, tomatoes, cheese, and bell peppers, but you can mix it up to suit your family's taste preferences.
I tossed everything into the pancake batter, mixed well, and cooked according to the recipe directions. I added an extra spoonful of shredded mozzarella cheese into the center of each pancake as it was cooking for even more cheesy goodness!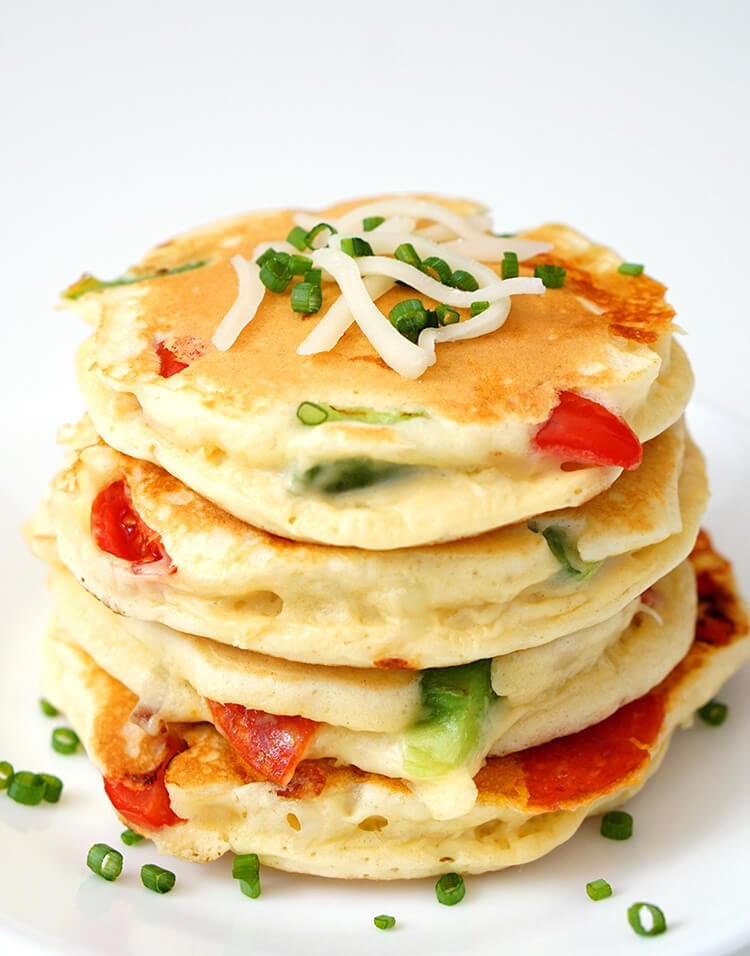 Easy peasy and gooey cheesy!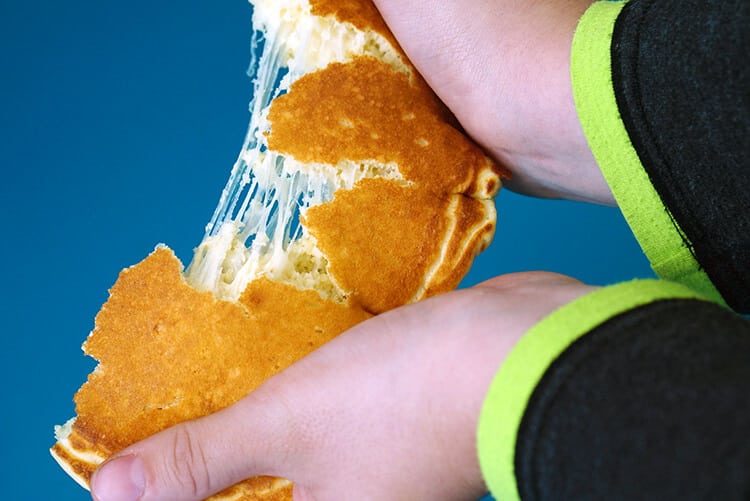 My ten-year-old son wanted to show you just how cheesy and gooey they are – SO yummy!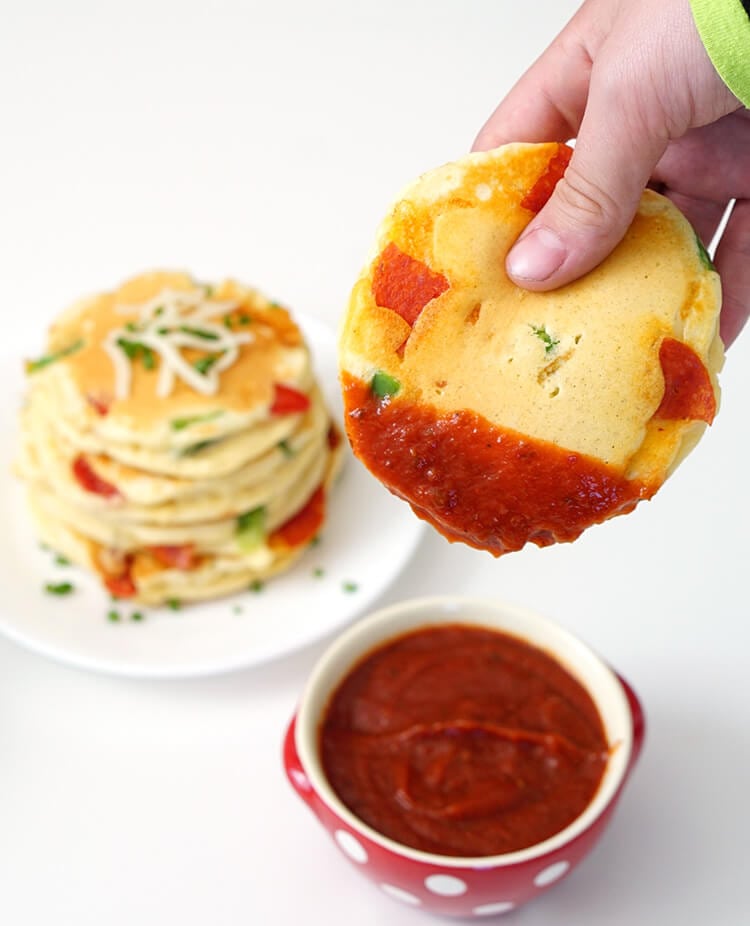 I served the pizza pancakes with warm pizza sauce for dipping and a spinach salad. Quick, easy, and perfect for busy weeknights!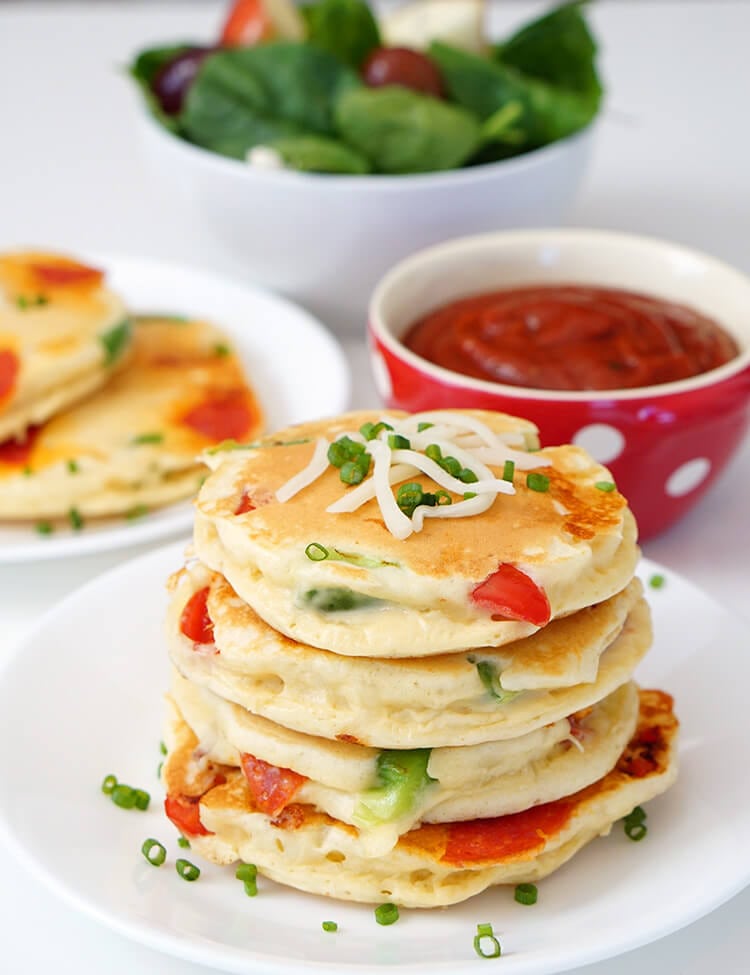 My three boys loved the pizza pancakes (in fact, my middle son devoured almost an entire batch just by himself!), and they really like the idea of creating new pizza pancake combinations and recipes. One kid suggested that we try to make taco pancakes next!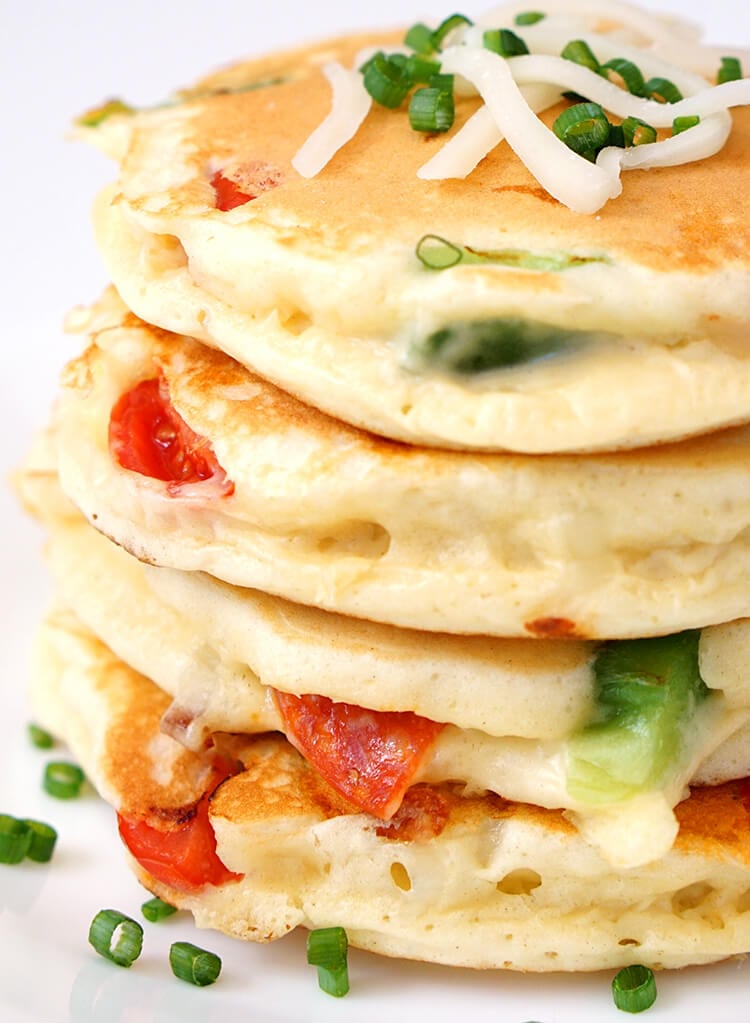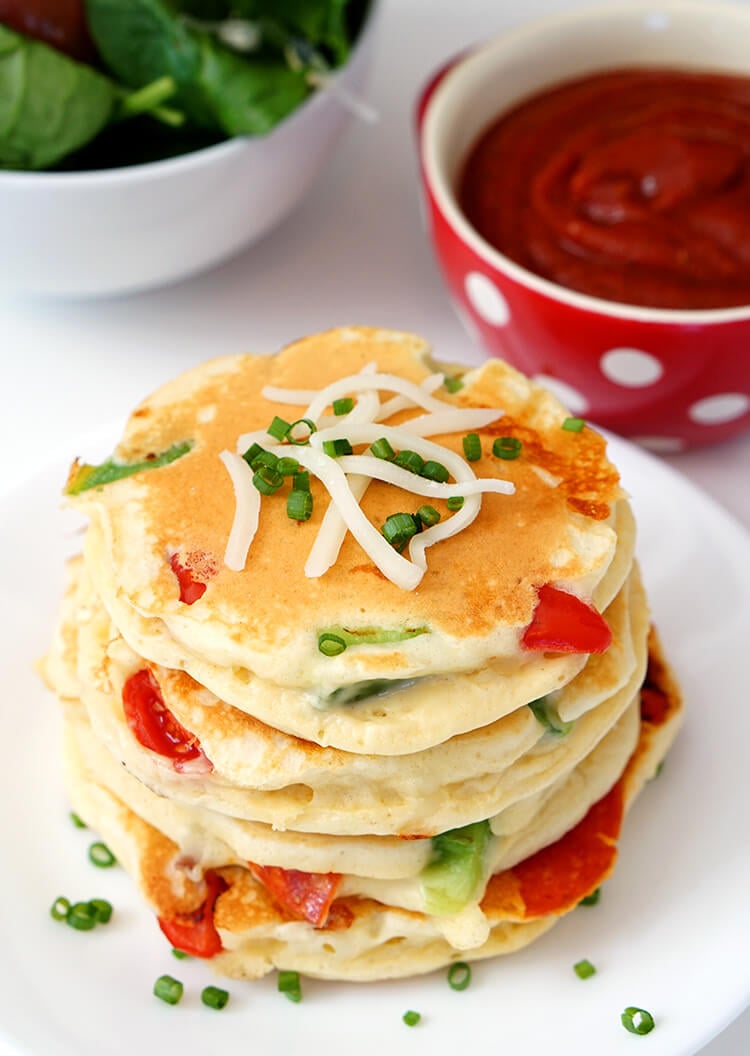 This entire meal took me under 30 minutes from start-to-finish, and the whole family loved it! I definitely see more variations on this recipe in our future!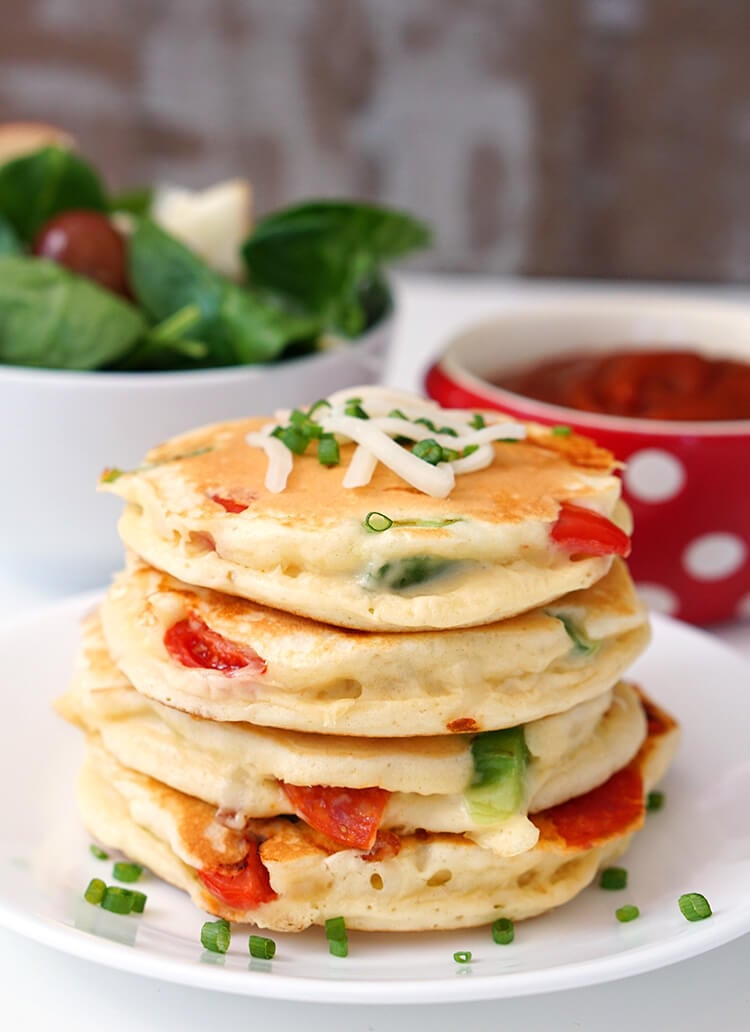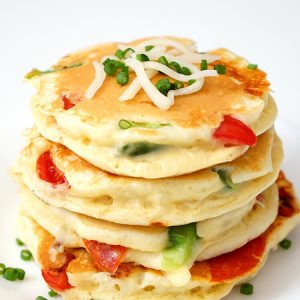 What You'll Need:
2

cups

Biscuit/Baking Mix

2

tsp.

Italian Seasoning

2

Eggs

1

cup

2% Milk

1/2

cup

Part-Skim Mozzarella Cheese

shredded

1/2

cup

Pepperoni

chopped

1/4

cup

Cherry Tomatoes

chopped and seeded

1/4

cup

Green Peppers

chopped

1

cup

Pizza Sauce

warmed
Instructions:
In a bowl, combine biscuit mix and Italian seasoning.

In another bowl, whisk eggs and milk until blended. Add to dry ingredients, stirring until moistened.

Stir in the cheese, pepperoni, tomatoes, and peppers.

Preheat griddle to medium heat and lightly grease.

Pour batter by 1/4 cupfuls onto griddle; cook until bubbles on top begin to pop and bottoms are golden brown. Turn, cook until second side is golden brown.

Serve with warm pizza sauce for dipping.
I'm thrilled that this recipe from Taste of Home 100 Family Meals was a hit, and I can't wait to try some of the others that I have marked!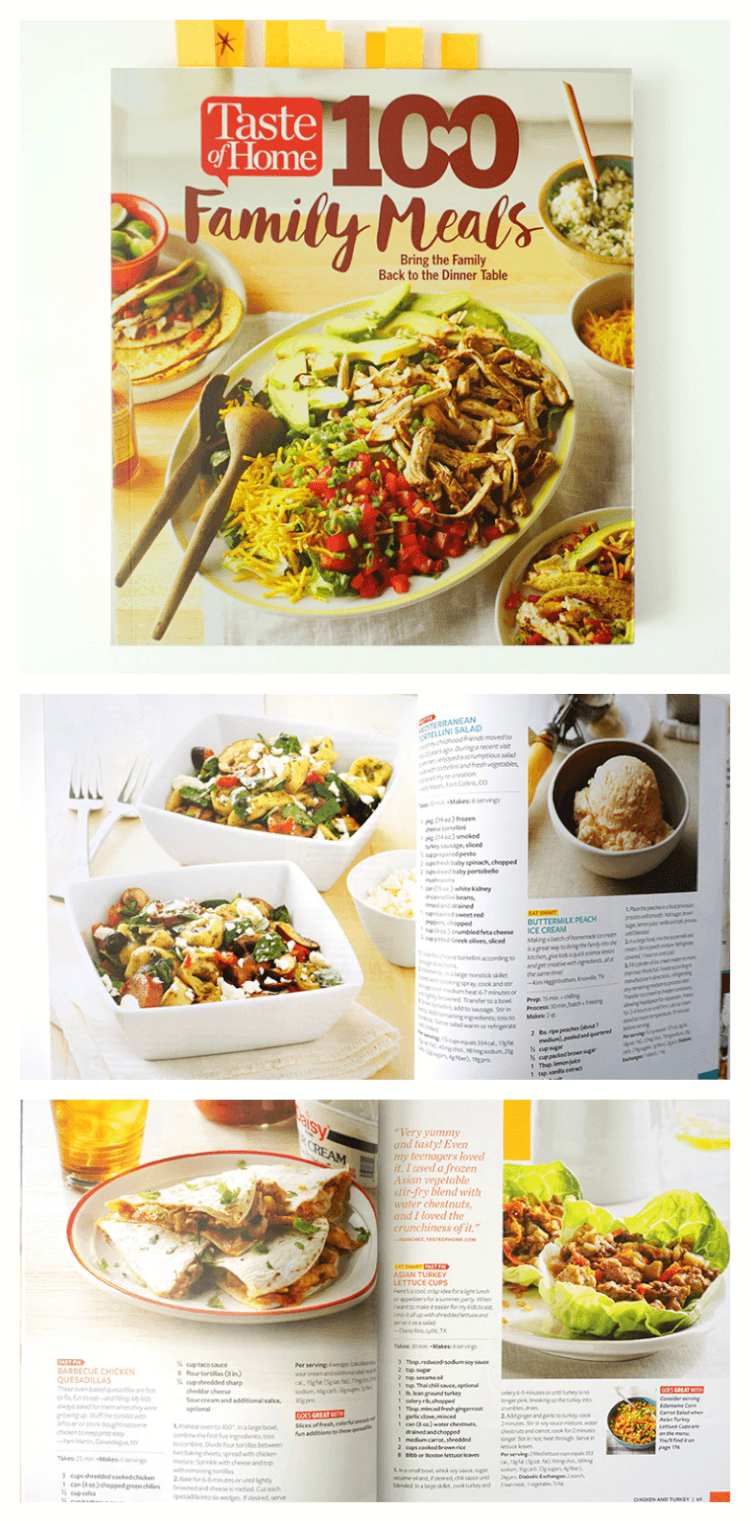 You can pick up your own copy of 100 Family Meals on Amazon.com or click here for more information!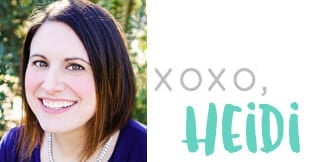 If you like this idea, don't forget to pin it!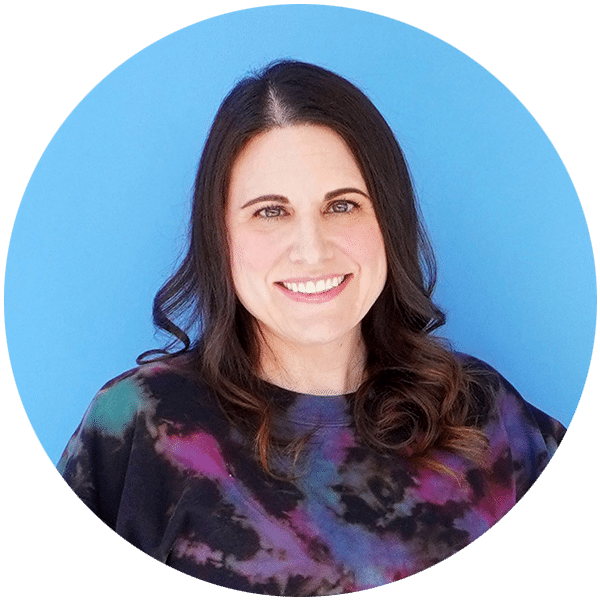 Heidi Kundin has captivated the hearts of millions with her colorful and inspiring approach to crafting, celebrations, and family fun. With over 15 years of experience, Heidi's website has become a must-visit destination for those seeking quick and easy creative ideas and last-minute solutions. Her warm personality shines through her posts, inviting readers to join her on a creative journey that's fun, rewarding, and achievable.