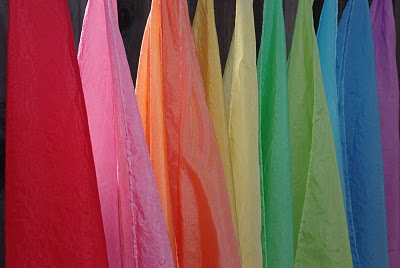 I recently received two natural home & toy catalogs in the mail (Palumba & Nova Natural), and the boys and I fell in love with their gorgeous play silks…but I really didn't want to spend an arm & a leg to get them an entire rainbow assortment. So, with a little research I ended up at Dharma Trading Co. where I purchased some blank white silks to dye.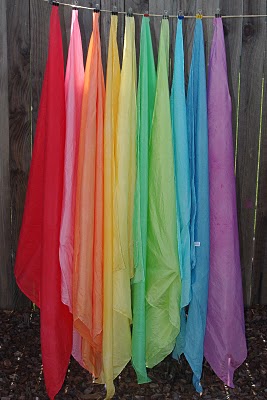 I wish I had taken step-by-step photos of the process, but I had to work quickly to get it finished while the baby was napping. It took me about two and a half hours to dye a dozen silks in ten different colors. I only dyed one silk at a time to make sure that it had my full attention to minimize uneven dyeing. (If you look closely you can see that I tried to do a tie-dye pink and purple effect on the purple silk, but the pink dye I had was old, and it didn't dissolve, hence the tiny reddish spots).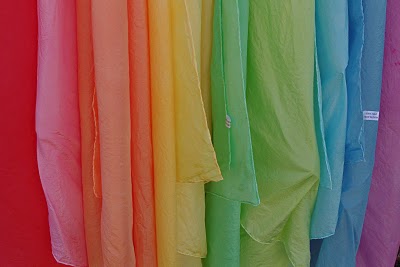 The colors are gorgeous!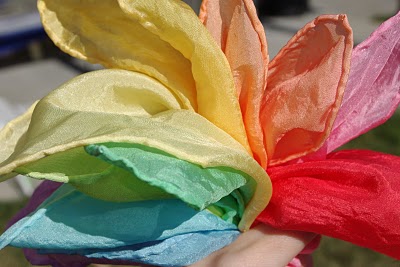 I love the way the silk shimmers in the sunlight ♥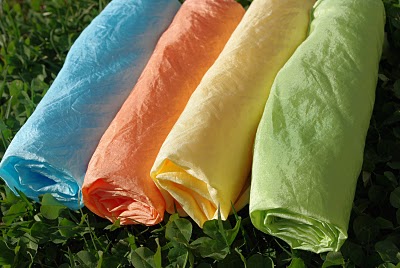 Most importantly…did the kids love them as much as they thought they would?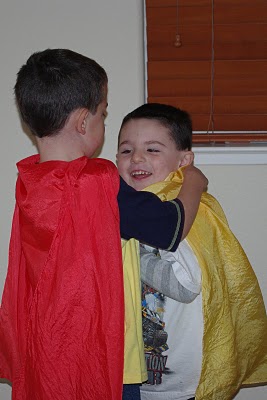 They tied on their favorite colors as capes, and took 'em for a test drive.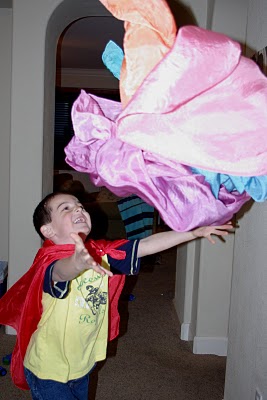 They float like a dream through the air!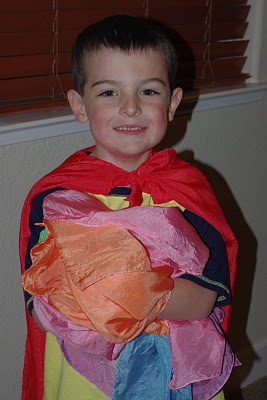 They're soft, silky and snuggly.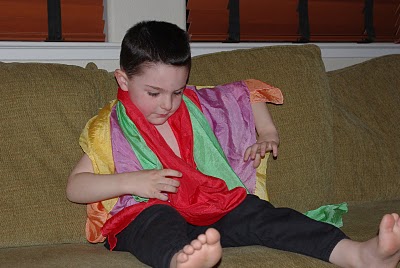 They feel wonderful against your skin, and they're irresistable to touch!
I'm SO glad that I decided to try dyeing play silks myself! It was such an enjoyable and fun experience (I loved mixing up all those beautiful colors!), and I really hope that I will be able to do it again sometime – I'd love to try some gradients next time!