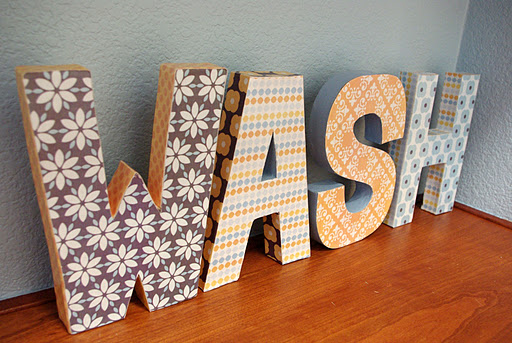 As I was finishing up my fifth load of laundry yesterday, I decided that my laundry room was in dire need of a makeover. With three boys and a husband who works in construction I spend
a lot
of time hanging out in the laundry room, and the dingy off-white walls and lack of color were starting to get to me. I knew that
Print Candee
would come to my rescue and save me from my boring and uninspiring space! As soon as I saw the Alice Paper Pack my brain started spinning in a bunch of different directions, filled with fun ideas, and I was off and running on a new project to liven up my room.
Stop by my post over at the
Print Candee Blog
today to see a few more pictures and get step-by-step directions about how to create your own paper mache letters to brighten up your space!