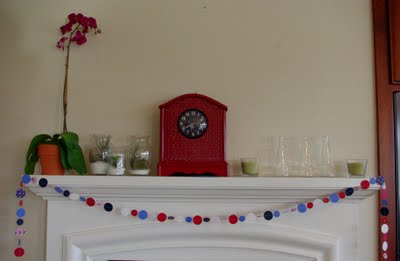 (It was raining, so the pictures are a little dark – sorry! Also, feel free to completely ignore the mantlescape…it's just a collection of stuff I've set up there to get out of the baby's reach over the past week LOL!)
Sutton and I whipped up this cute little garland in about five minutes yesterday. He was busying himself with punching circles from colored paper, so I suggested we throw some patriotic patterns into the mix and create a decoration for the upcoming holiday weekend. We punched about 60 circles in two different sizes, and then I quickly sewed them into a garland on my sewing machine. Couldn't be easier!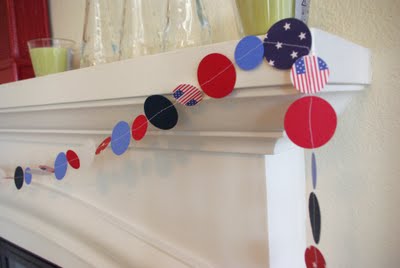 It gets bonus points since we'll be able to reuse it for 4th of July too!