Reading Slumber Party Ideas
This post and its photos may contain affiliate links. As an Amazon associate I earn from qualifying purchases. If you make a purchase through these links, I may receive a small commission at no extra cost to you!
My niece spent the weekend with us last week, and before bedtime we found ourselves gathered around the campfire (as usual!) making s'mores and reading stories to each other. My oldest son, Sawyer, has progressed tremendously in his reading skills lately, and I can't even express how happy it makes my heart to find him curled up somewhere reading a book. Just a year ago he would have been completely turned off by the idea of having to read aloud in front of other people, but last weekend he was happily entertaining his audience with tales of Paul Bunyan and Babe the blue ox (yay!).
My just-turned-four-year-old is already an avid reader, so you can usually find him surrounded by a pile of books. He was beyond happy to combine reading and a campfire – his two favorite activities!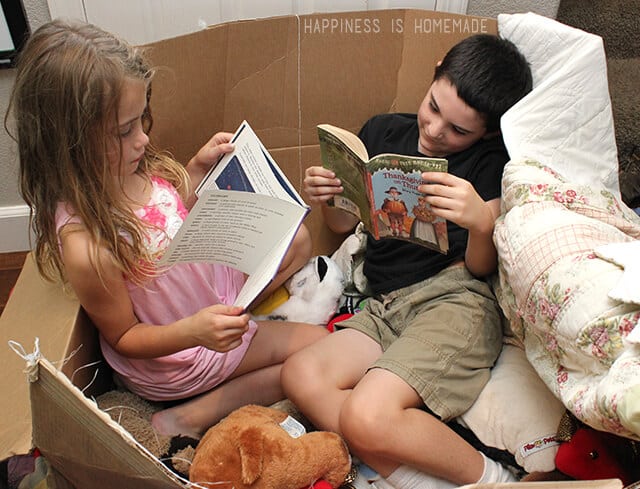 Reading in a book fort is always a lot of fun, so we made a few different kinds of forts during our slumber party weekend. This big box fort was filled with all of their favorite stuffed animals, blankets and pillows, and remained occupied for most of the weekend.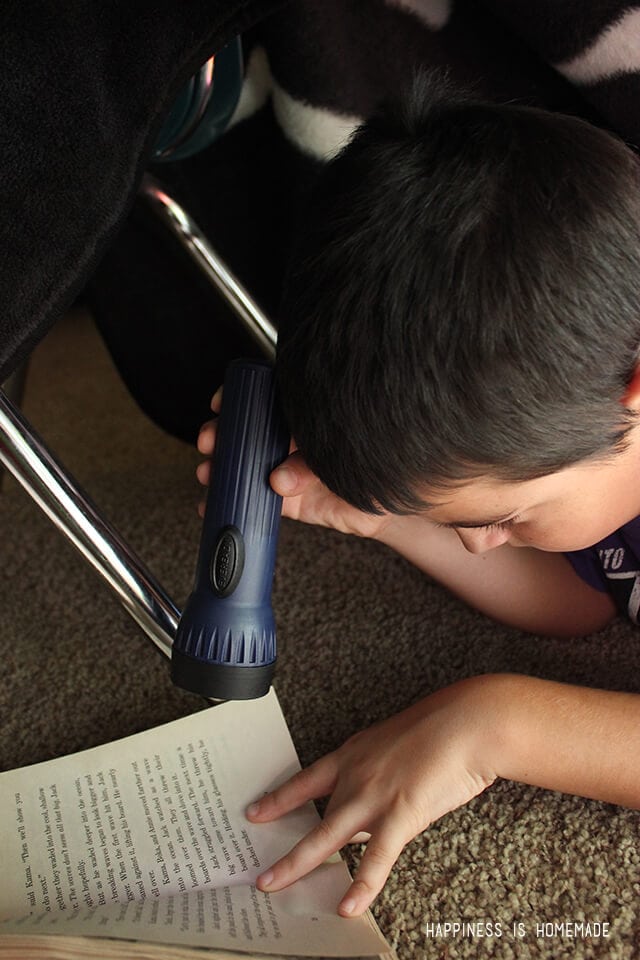 Sawyer built himself a fort in his bedroom from blankets and chairs, and he curled up with his EVEREADY® flashlight and settled in for the night along with his latest Magic Treehouse chapter book. It's a good thing that we stocked up on long-lasting EVEREADY® Gold batteries (available at Dollar General or Target) for his flashlight because he used it for hours that weekend!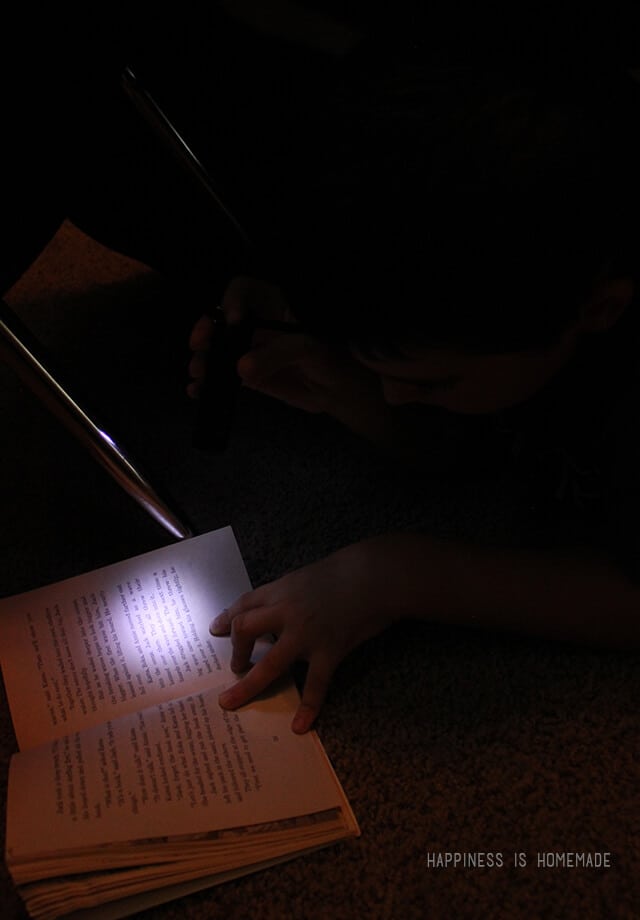 He read by flashlight late into the night, and it gave me flashbacks of doing the same thing myself when I was a child. Reading by flashlight was always one of my most favorite things to do, and I have lots of fond memories of sleepovers with my cousins and storytelling by flashlight. I hope that my boys will have the same great memories of similar time spent with their cousins, too!
We had such a fun time reading together that I have been thinking about hosting another (larger!) reading slumber party sometime in the future. I have so many favorite children's books, and I think hosting a party based on our favorite book titles would be a TON of fun! I was doing some party research online, and I found a few awesome ideas that I would love to implement into my party: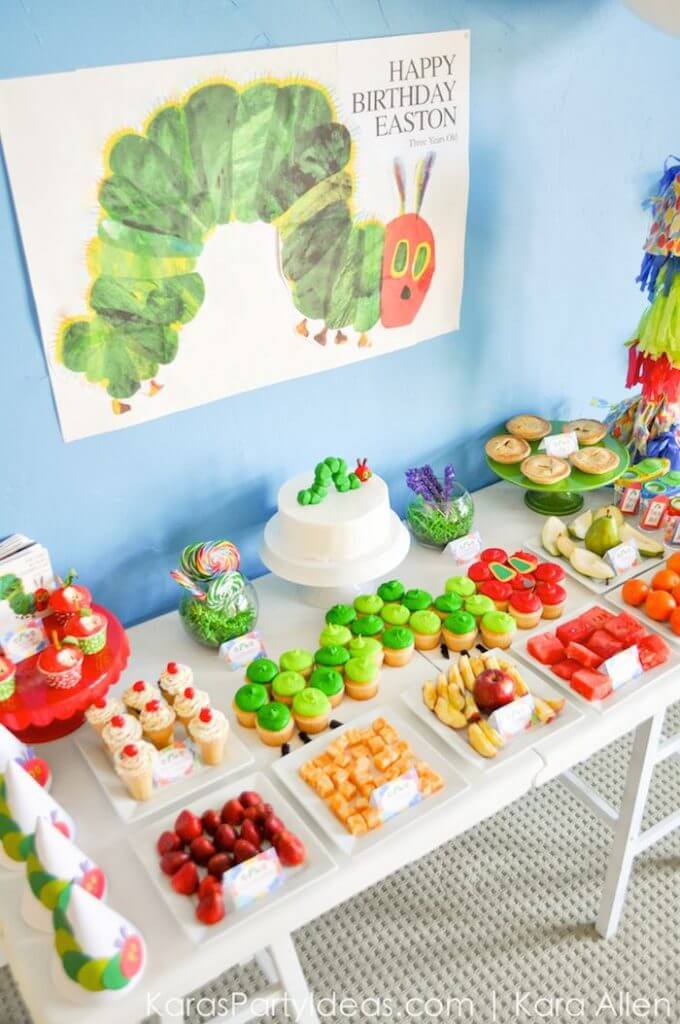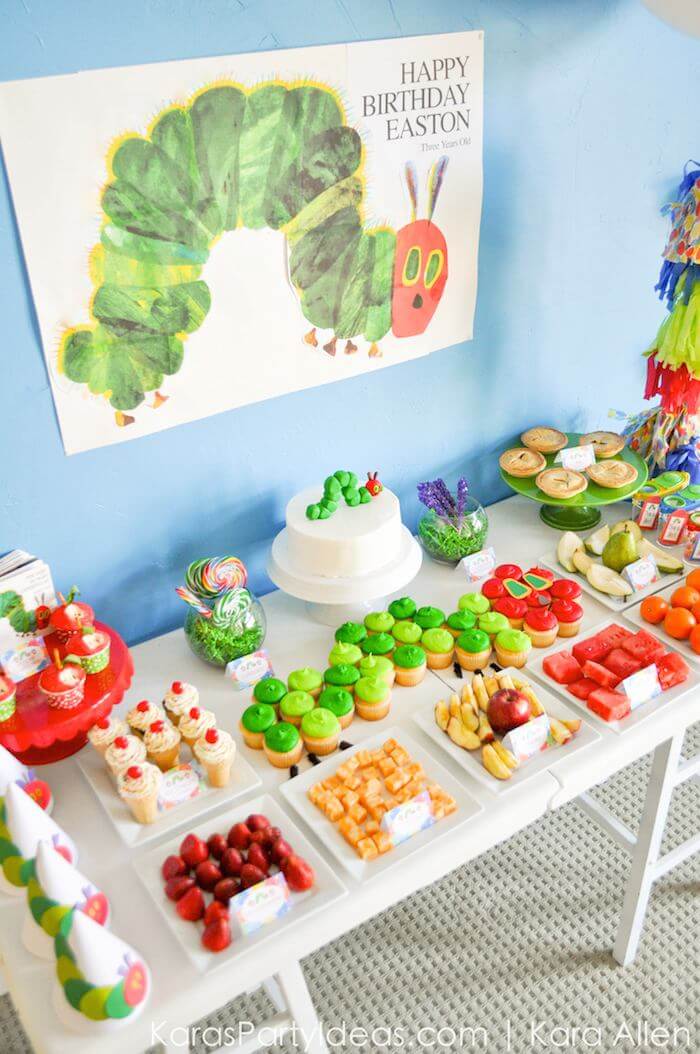 Kara's Party Ideas hosted this incredible The Very Hungry Caterpillar party, and the attention to detail is amazing! I love that the food matches up with the story!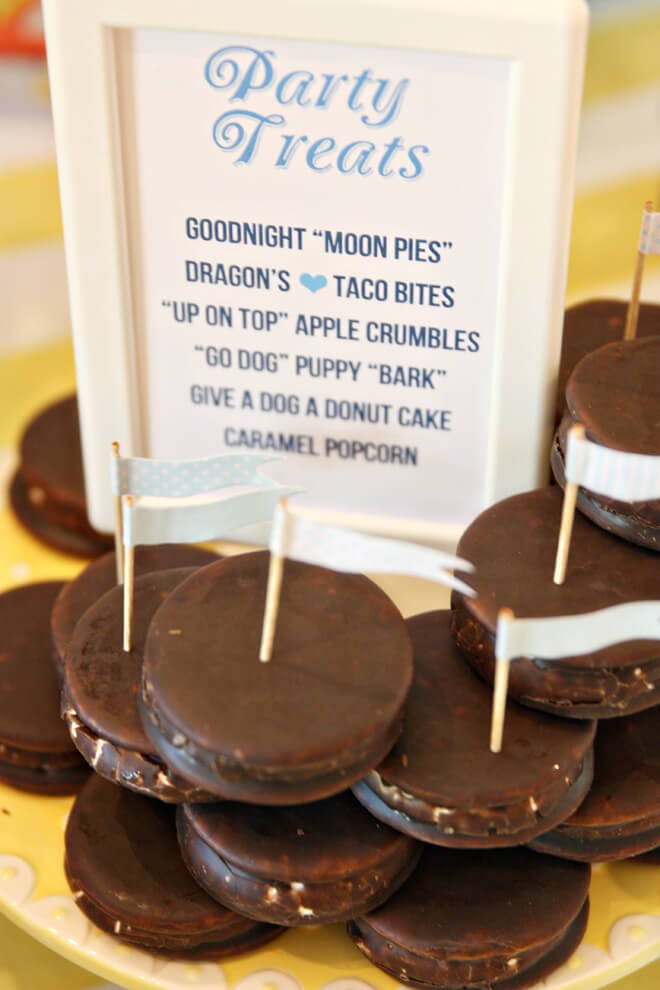 Speaking of food, these children's book themed treats ideas from Pizzazzerie all sound fantastic! I would love, love, LOVE a Goodnight Moon pie or an If You Give a Dog a Donut cake!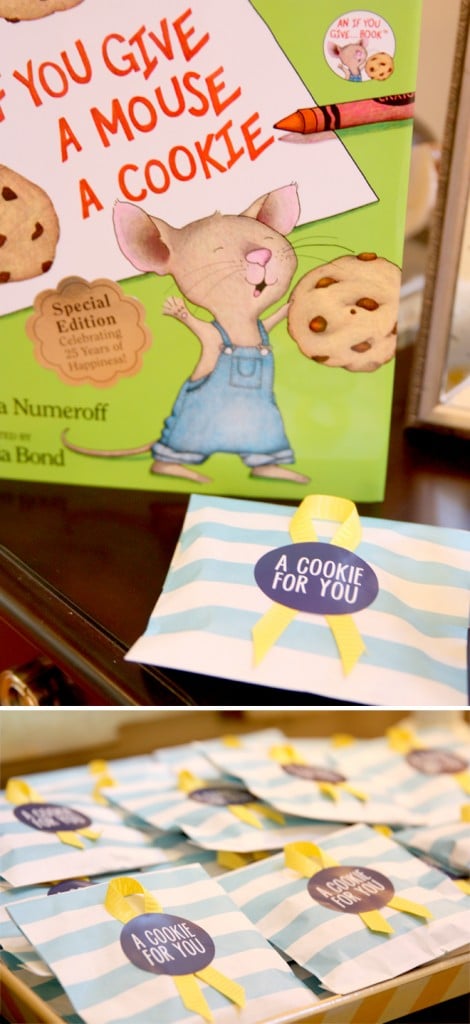 Pizzazzerie also shared this sweet idea for cookie favors to compliment If You Give a Mouse a Cookie.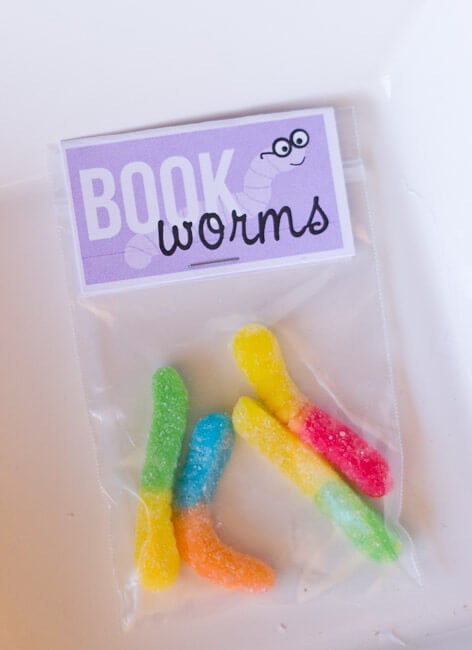 You can't have a reading party without bookworms! This sweet treat from Me & My Insanity is totally adorable!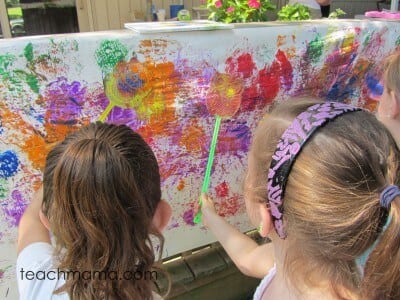 Of course, I always have a crafty kids activity at our parties, and I love this idea from Teach Mama. The kids here are painting with flyswatters to go along with There Was an Old Lady Who Swallowed a Fly. So much fun!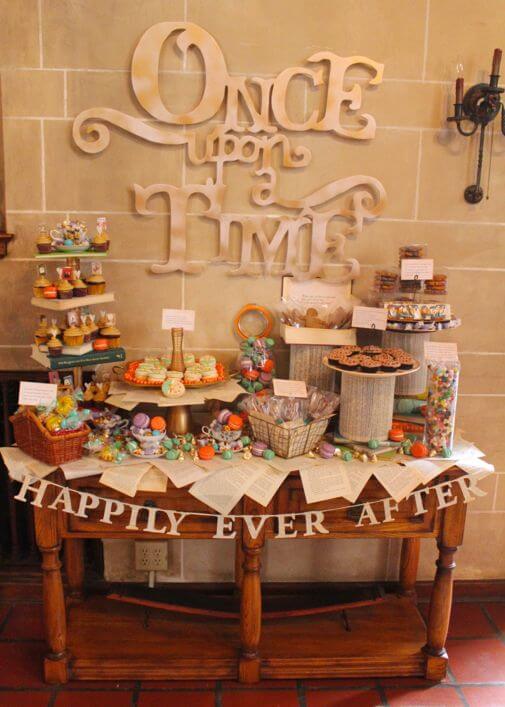 This vintage book dessert table from Project Denneler is filled with goodies and quotes from her favorite fairy tales. It's simply gorgeous!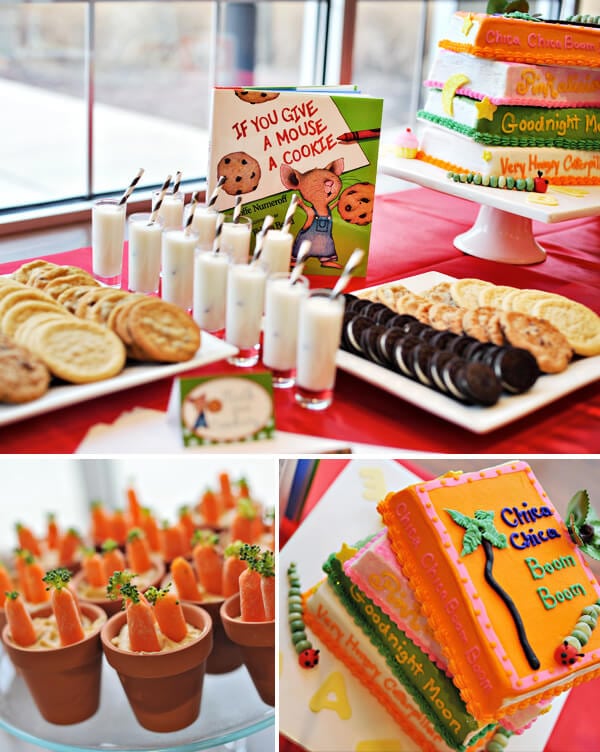 Hostess with the Mostess shared this awesome children's book themed party, and I can't get enough of that book cake!
Scholastic and EVEREADY® are teaming up to help parents shine a light on reading, even in the dark! Be sure to check out the Scholastic website for even more fun reading resources and a special promotion to enhance valuable family time together this fall/winter. There's also printable activities, book lists, and tips for raising a reader, as well as a free Scholastic book offer, so hop on over!

This is a sponsored conversation written by me on behalf of EVEREADY®. The opinions and text are all mine.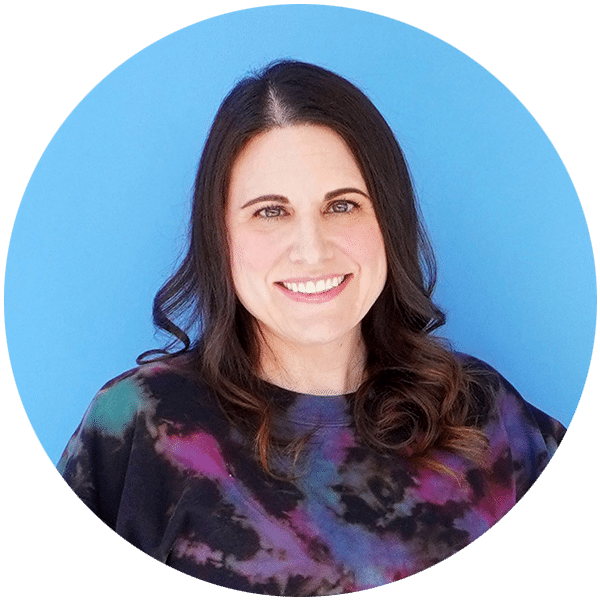 Heidi Kundin has captivated the hearts of millions with her colorful and inspiring approach to crafting, celebrations, and family fun. With over 15 years of experience, Heidi's website has become a must-visit destination for those seeking quick and easy creative ideas and last-minute solutions. Her warm personality shines through her posts, inviting readers to join her on a creative journey that's fun, rewarding, and achievable.