Root Beer Float Pops
This post and its photos may contain affiliate links. As an Amazon associate I earn from qualifying purchases. If you make a purchase through these links, I may receive a small commission at no extra cost to you!
Welcome to Week 2 of Hot Days, Cool Treats! If you missed last week's All Natural Strawberry Ice Cream Bars (they're dairy, sugar and gluten free!), you'll definitely want to go back and check those out as well.
Root beer floats and summer go hand-in-hand around here, so I knew that a root beer float popsicle was destined to be a huge hit with my family. The problem with freezing soda straight from a bottle is that it will freeze into flaky icy bits instead of a smooth popsicle. Likewise, ice cream straight from the carton will not generally harden enough to keep its shape in a pop. Luckily there's a simple solution that makes both the ice cream and the rootbeer freeze into a creamy dream!
First, pour the root beer into a glass and let it sit out until it loses most (or all) of the carbonation before you attempt to make your popsicles. Stir a spoonful or two of melted vanilla ice cream or frozen yogurt into the root beer and fill up your popsicle molds halfway with the mixture. In a small bowl mix together the ice cream with a splash of root beer until it reaches milkshake consistency. Pour the ice cream mixture on top of the root beer in the molds and freeze until solid. Enjoy!
The ratings are in…
from all the kids!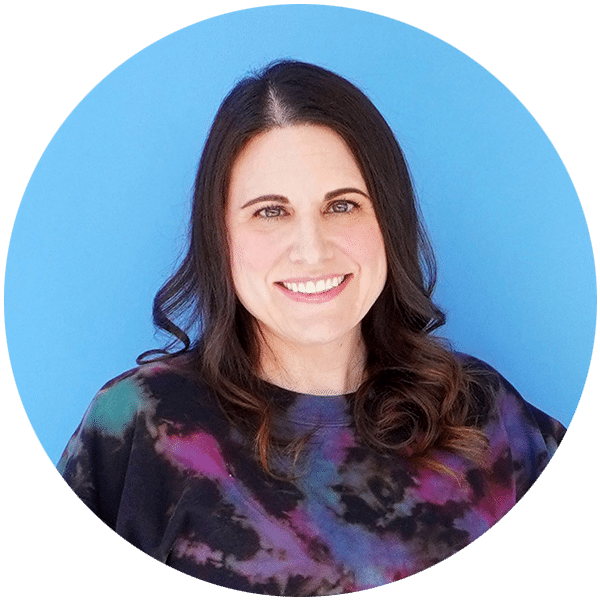 Heidi Kundin has captivated the hearts of millions with her colorful and inspiring approach to crafting, celebrations, and family fun. With over 15 years of experience, Heidi's website has become a must-visit destination for those seeking quick and easy creative ideas and last-minute solutions. Her warm personality shines through her posts, inviting readers to join her on a creative journey that's fun, rewarding, and achievable.