Royal Inspired Tea Party Picnic
This post and its photos may contain affiliate links. As an Amazon associate I earn from qualifying purchases. If you make a purchase through these links, I may receive a small commission at no extra cost to you!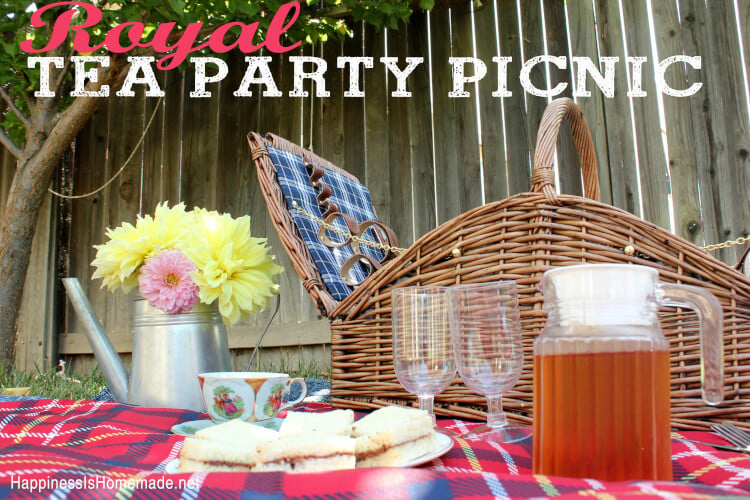 The hype about the Royal Baby, Prince George Alexander Louis of Cambridge, is finally starting to die down a little bit, but I still have all things British on my brain. When Prince William and Kate Middleton got married a couple of years ago, I honestly wasn't interested at all, but when it came time for a Royal baby…I was as enraptured as the rest of the world! There was something so exciting just watching the press coverage of all the different areas of the UK as they anxiously awaited the arrival of the new baby prince. All those photos of the palace and the lovely old buildings around London got me thinking about one thing…tea parties.
I can't help it. I know that there is SO much more to British culture than tea, but whenever I see Queen Elizabeth, I immediately want to have a fancy tea party. Luckily for me, my six-year-old son is just as excited about tea as I am, so he happily agreed to join me for a royal inspired tea party picnic. What can I say? We'll take any excuse to set up a garden tea party!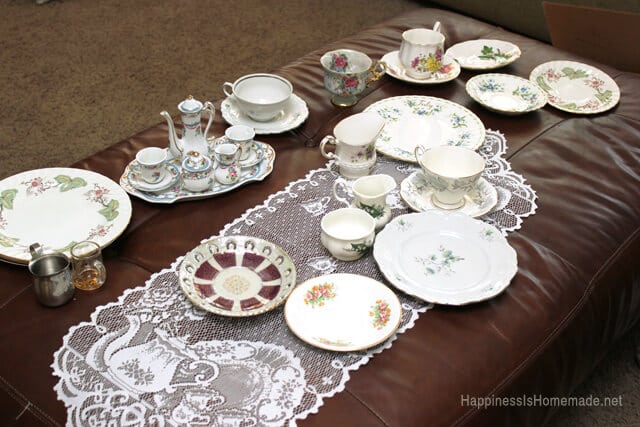 We don't keep breakables down and within reach of our toddler, so it was a thrill for my older boys to take out my box of teacups, saucers and tea pots. I realized in the process that I have a lot of mismatched and half sets due to the perils of moving. Time to buy some more tea cups!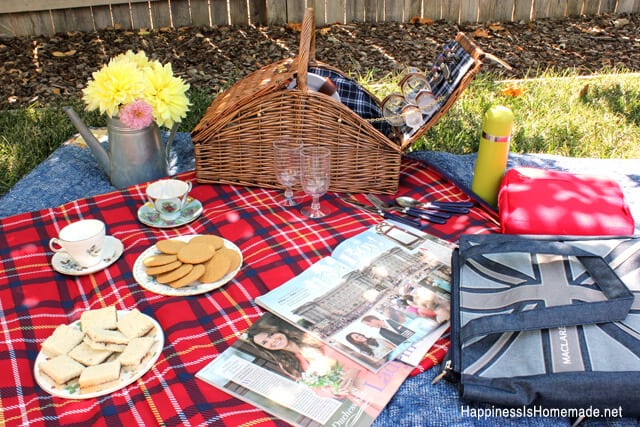 Maclaren graciously offered to send us some more supplies to complete our tea party picnic – a reversible buggy blanket, an insulated pannier and a magazine tote bag along with a thermos and picnic hamper. Yay!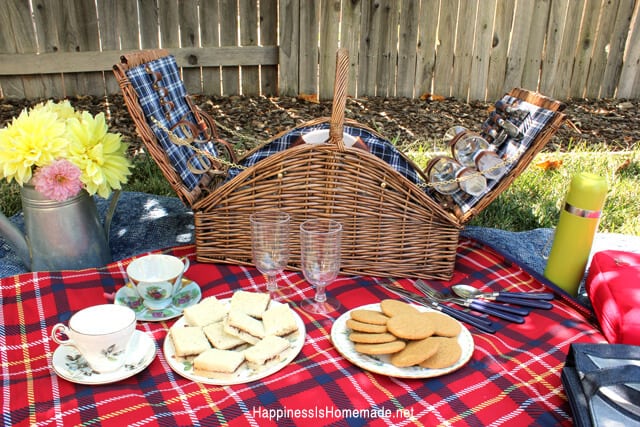 Doesn't that look lovely? We made Sutton's snacks of choice – mini Nutella sandwiches and Digestive Biscuits (it's not a true British tea party without British biscuits, am I right?) – and took our tea chilled since it was warm out in the garden.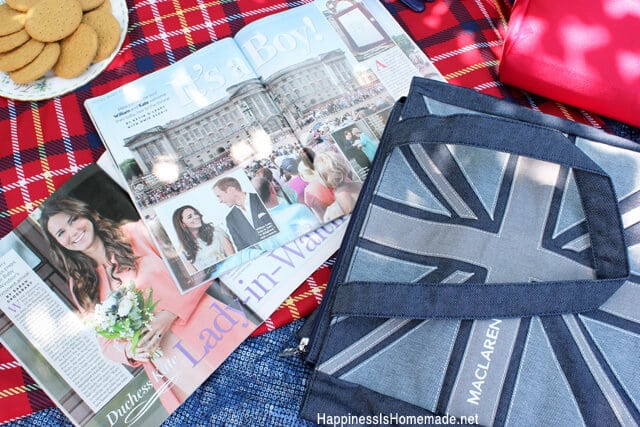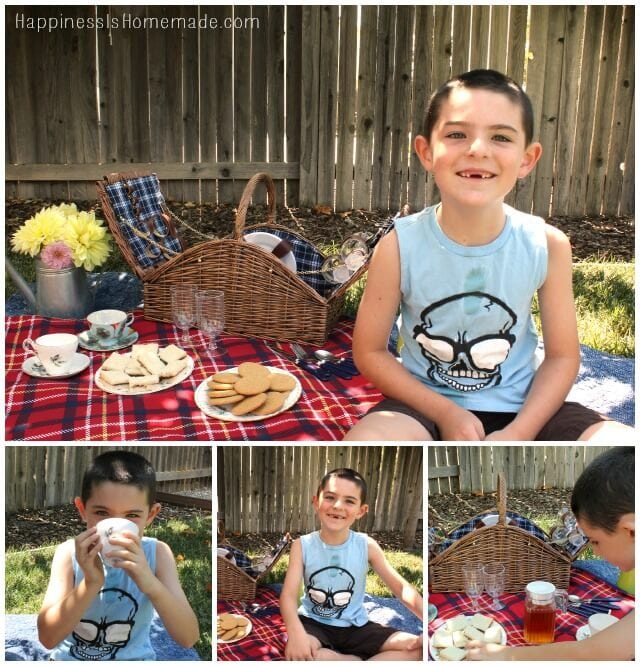 We had such a great time enjoying our picnic with just the two of us! It doesn't happen very often that I get to spend special one-on-one time with my boys, and this garden tea party picnic was absolutely perfect for Sutton and me. We lounged on the blankets in the shade, sipped tea, ate sandwiches and cookies, read magazines and just enjoyed our time together. Sutton said, "This is so nice out here! I love having a quiet time tea party with you!" Eventually my other boys and their friends returned home and joined us in finishing up the snacks and tea, and all-in-all it couldn't have been a more perfect afternoon.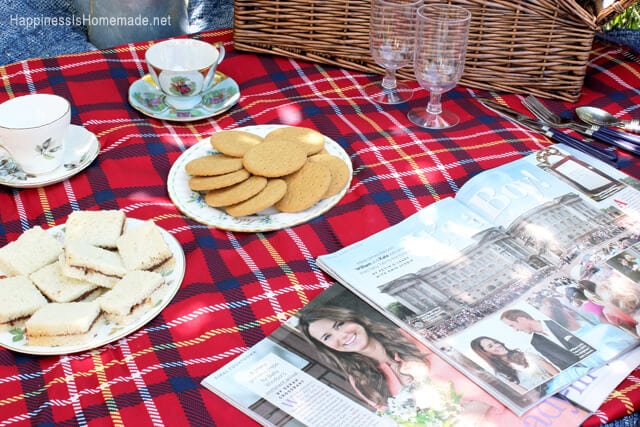 Thank you so much to Maclaren for supplying our picnic goodies! Please go give them a "like" on Facebook to keep up to date with all of their latest news and product information!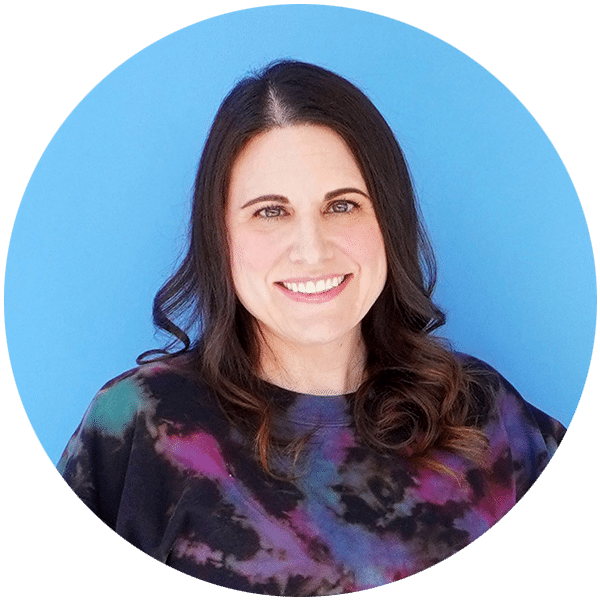 Heidi Kundin has captivated the hearts of millions with her colorful and inspiring approach to crafting, celebrations, and family fun. With over 15 years of experience, Heidi's website has become a must-visit destination for those seeking quick and easy creative ideas and last-minute solutions. Her warm personality shines through her posts, inviting readers to join her on a creative journey that's fun, rewarding, and achievable.