Santa Leather Earrings with Cricut
This post and its photos may contain affiliate links. As an Amazon associate I earn from qualifying purchases. If you make a purchase through these links, I may receive a small commission at no extra cost to you!
Make these adorable leather Santa earrings with your Cricut machine! These Christmas leather earrings are the perfect accessory for your holiday outfit!
DIY Leather Santa Earrings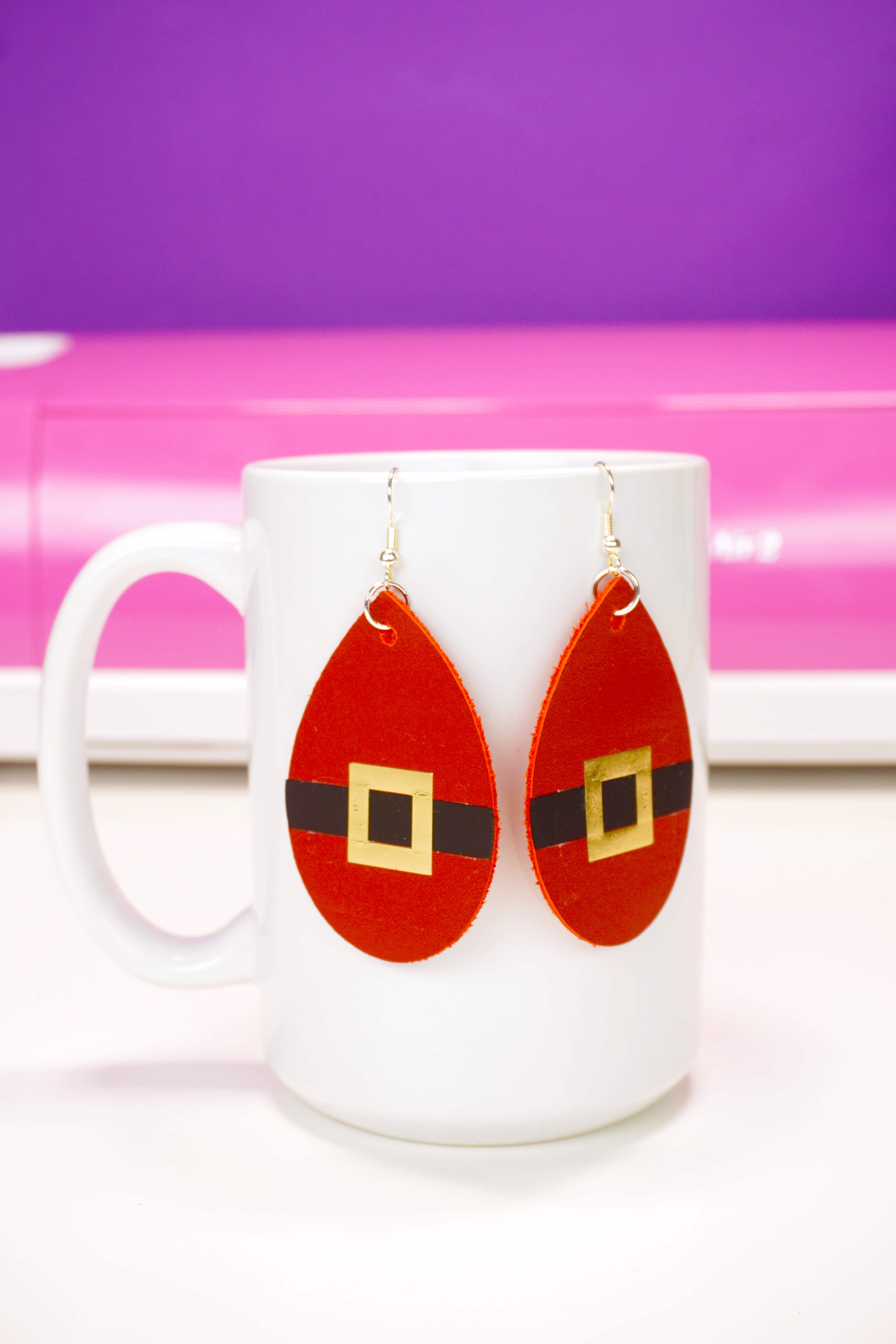 This post may contain affiliate links. I will receive a small commission from these sales at no additional cost to you! This is a sponsored conversation written by me on behalf of Cricut. The opinions and text are all mine.
Christmas crafting season is here, and I can't wait to share all of our fun Christmas craft ideas with you! This year we're making a lot of Christmas crafts with our Cricut machines because they make easy work of creating lots and LOTS of holiday crafts, gifts, and home decor in next to no time at all! First up are these adorable Santa leather earrings that are the perfect accessory for your Christmas party outfit!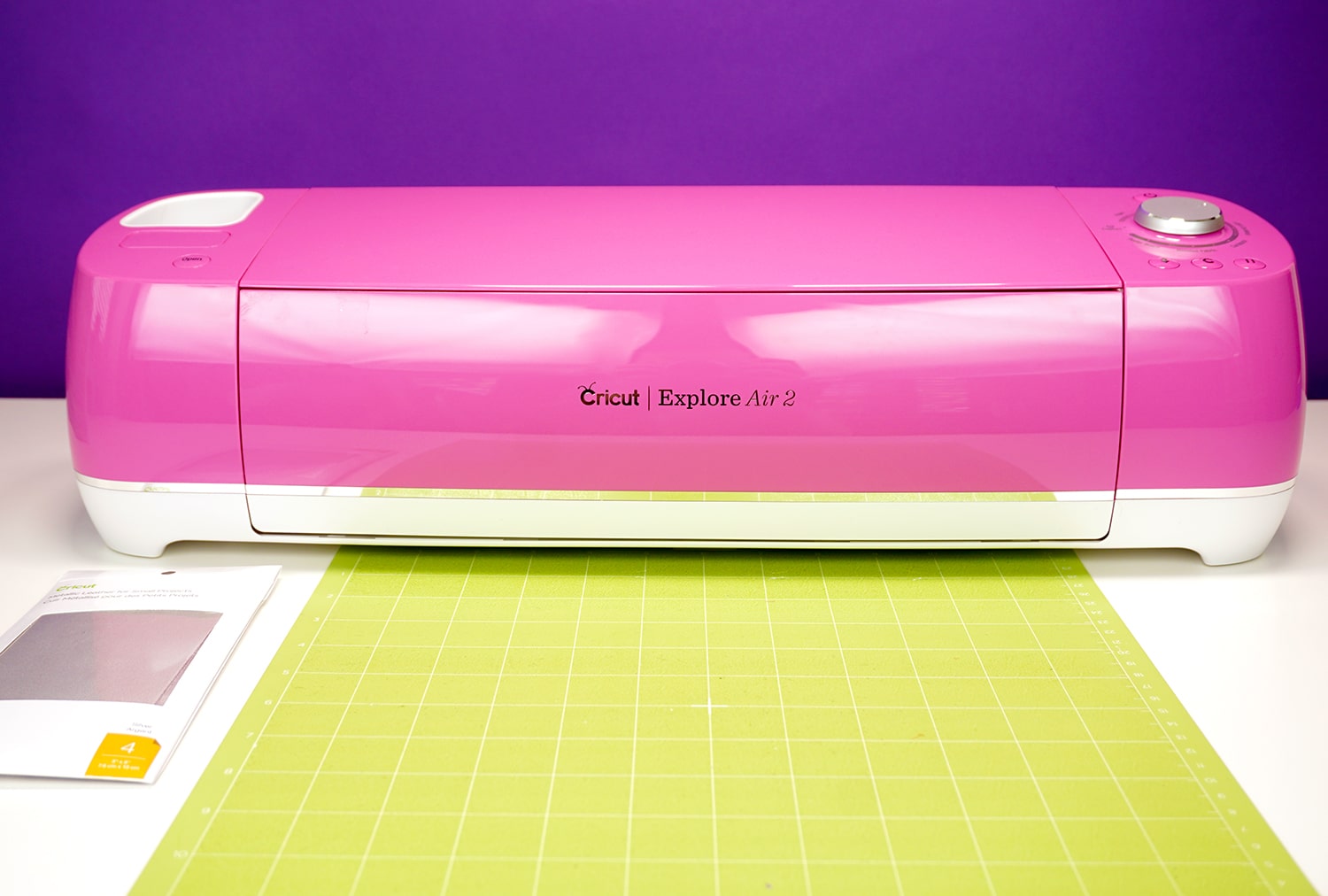 When I am crafting with my Cricut machines, I have to admit that I generally reach for my Maker simply because it can cut a wider variety of materials. Lately, however, I've been crafting SO much (it IS the holiday season after all!) that I've often had multiple machines cutting at the same time, and I have been reminded of just how much I love, love, LOVE my Explore Air 2 machine, too!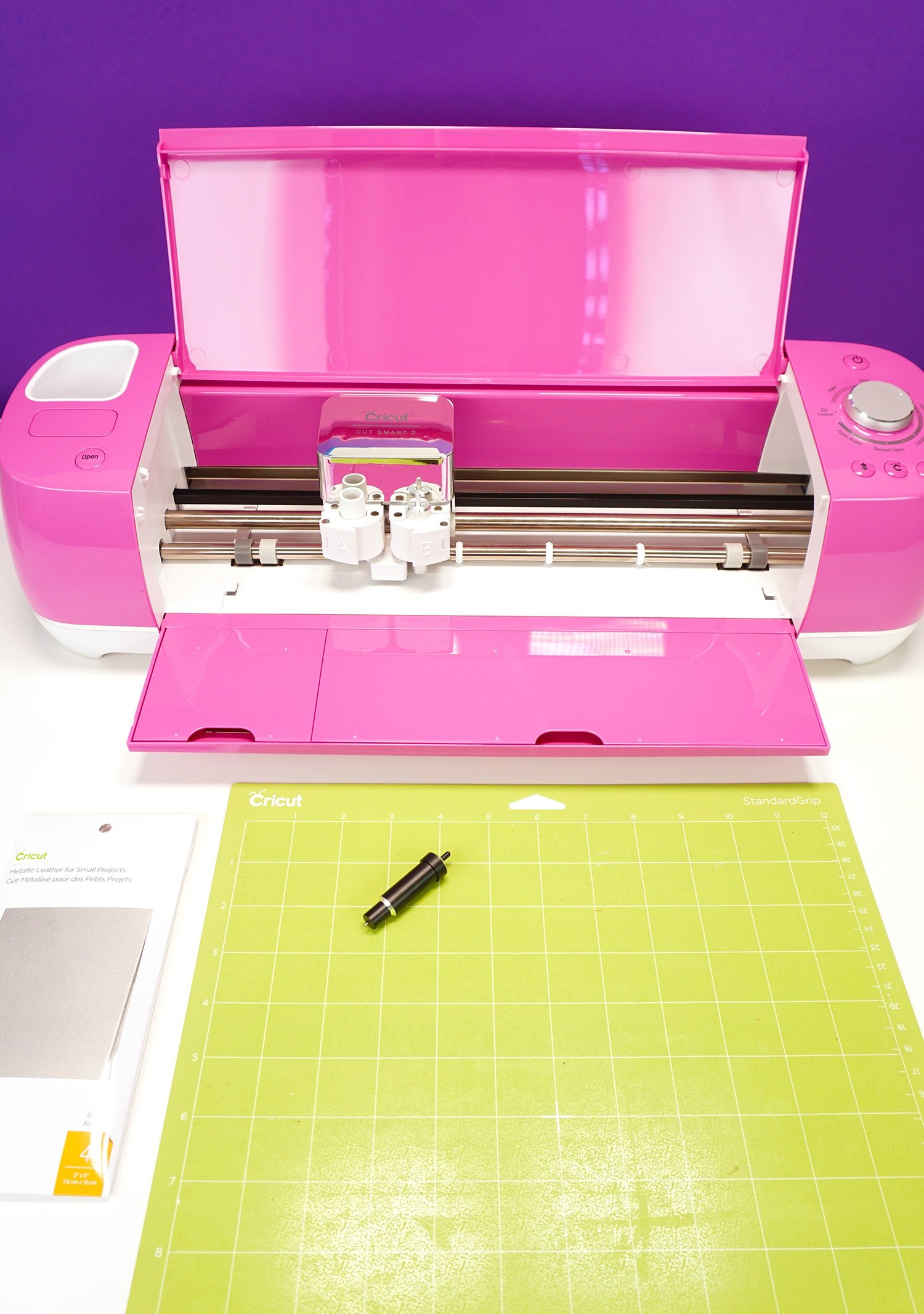 Supplies Used for Leather Earrings: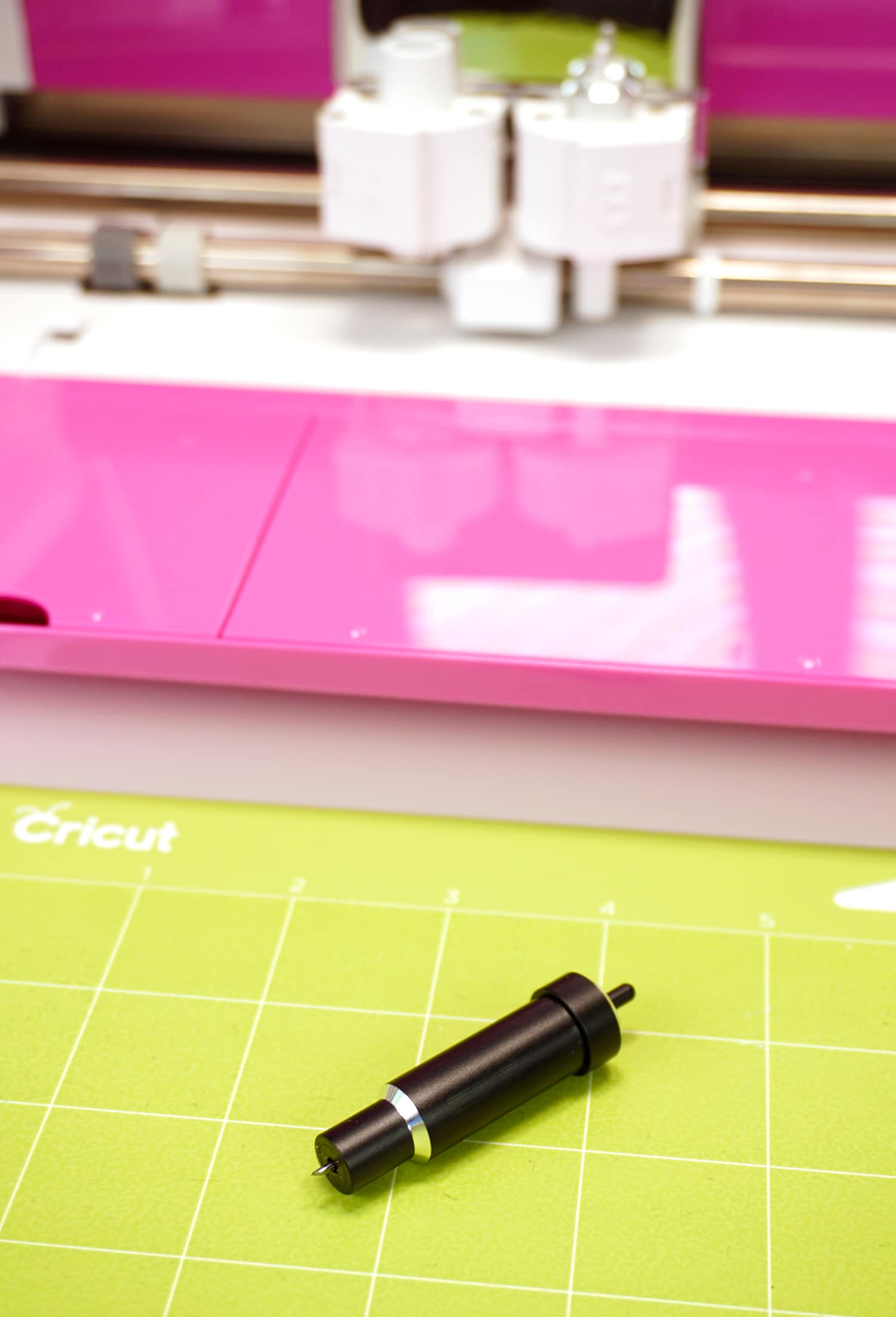 Cricut makes a wide variety of different types of leathers, all of which can be cut on your Explore Air 2 machine with the deep cut blade. The Explore Air 2 can actually cut over 100 different types of materials including all kinds of paper, vinyl, iron-on, felt, foam core, acetate, cork board, bonded fabric, and MUCH more!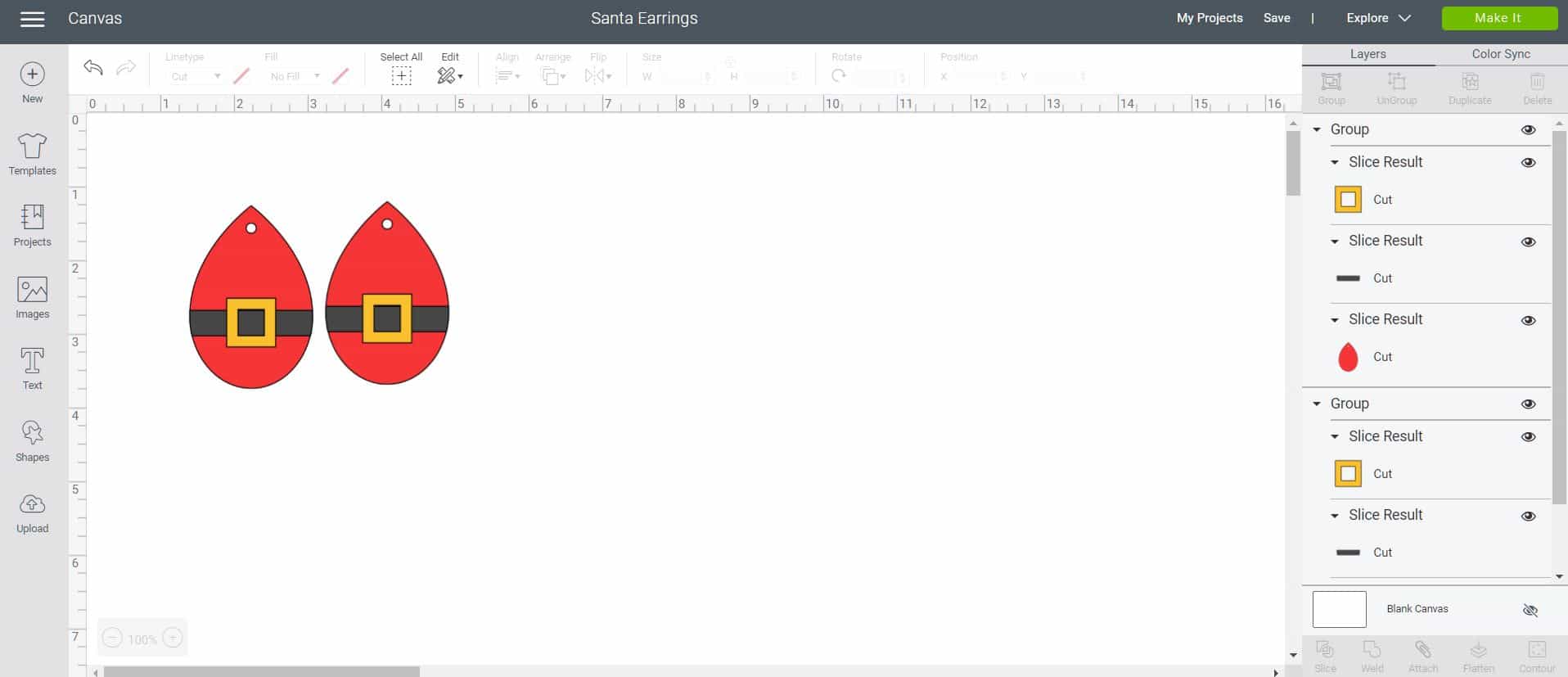 To begin making the earrings, open the Santa Earrings project in Cricut Design Space and cut out each of the layers.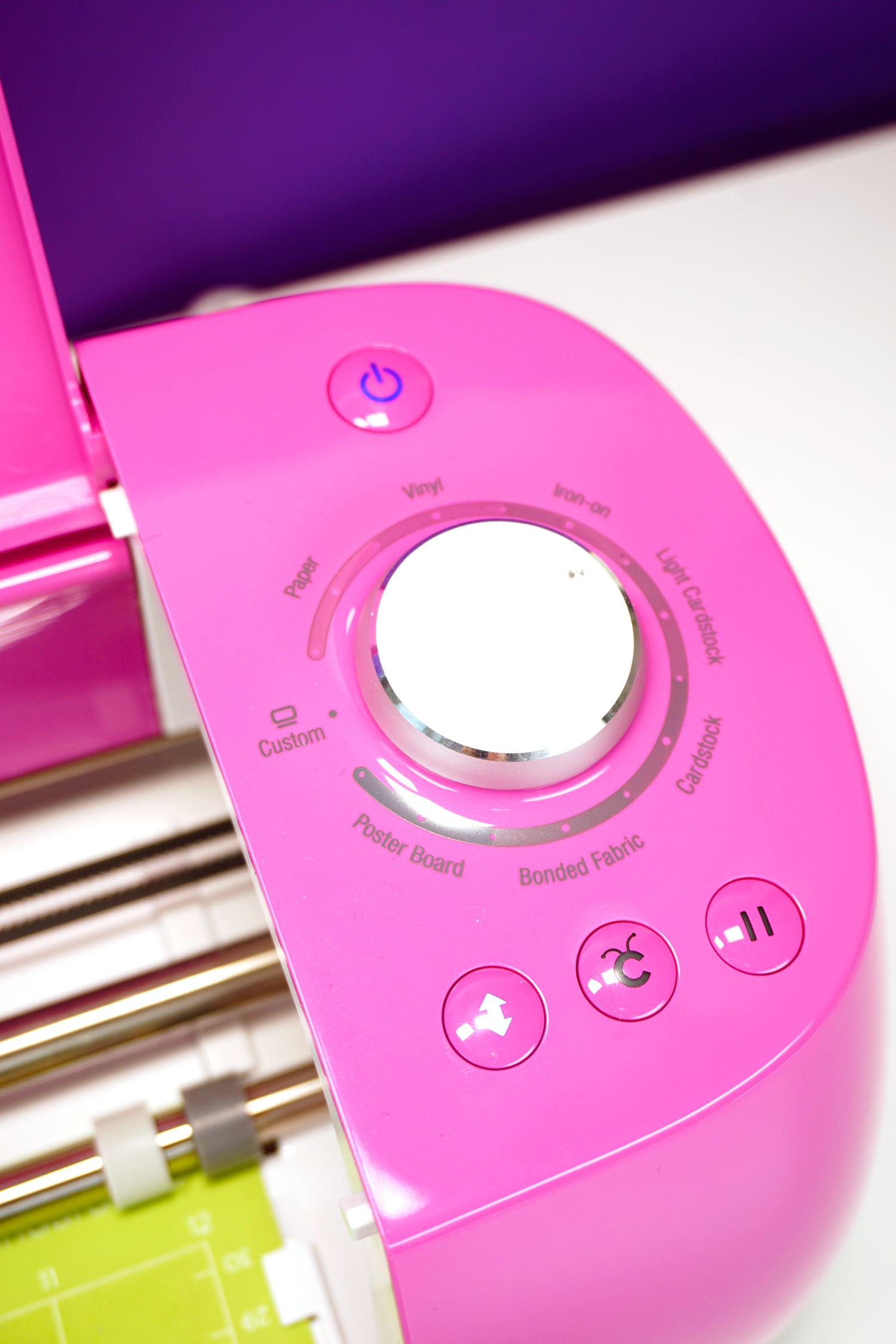 Select each of the materials using the Explore Air 2's handy dial – another one of my favorite features of this machine is that it is SO easy to quickly move from one material to another just with the twist of a dial! I love that I can connect to my machine wirelessly with bluetooth technology, so it's even easier for me to create projects quickly and easily!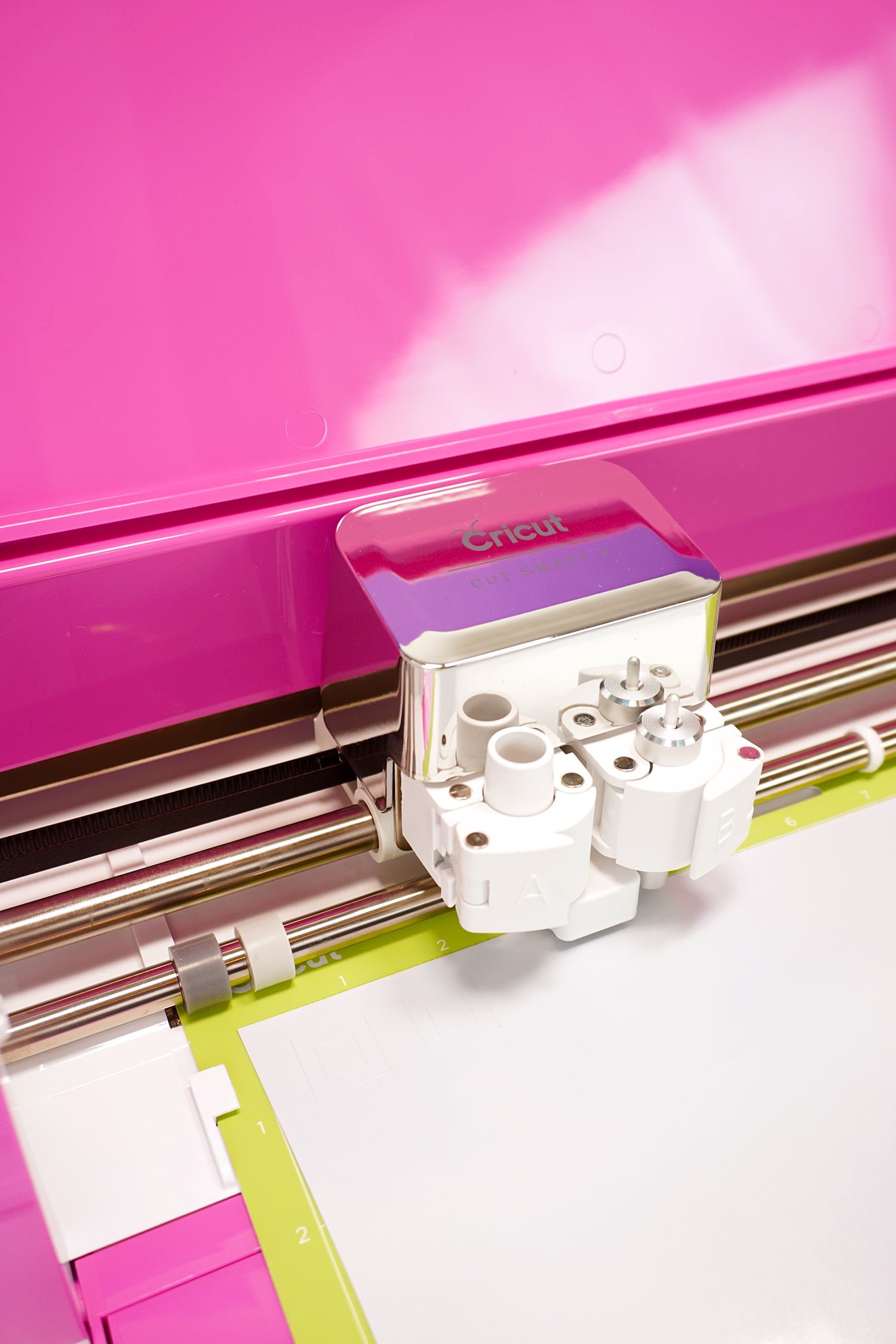 I like to use the Explore Air 2's Fast Mode (which cuts 2x faster!) when I'm cutting simple shapes and materials like paper and iron-on – perfect for this project! You can also easily swap out the blades in Clamp B to use the Fine-Point Blade for the Everyday and Foil Iron-On and then switch to the Deep-Point Blade for cutting the leather.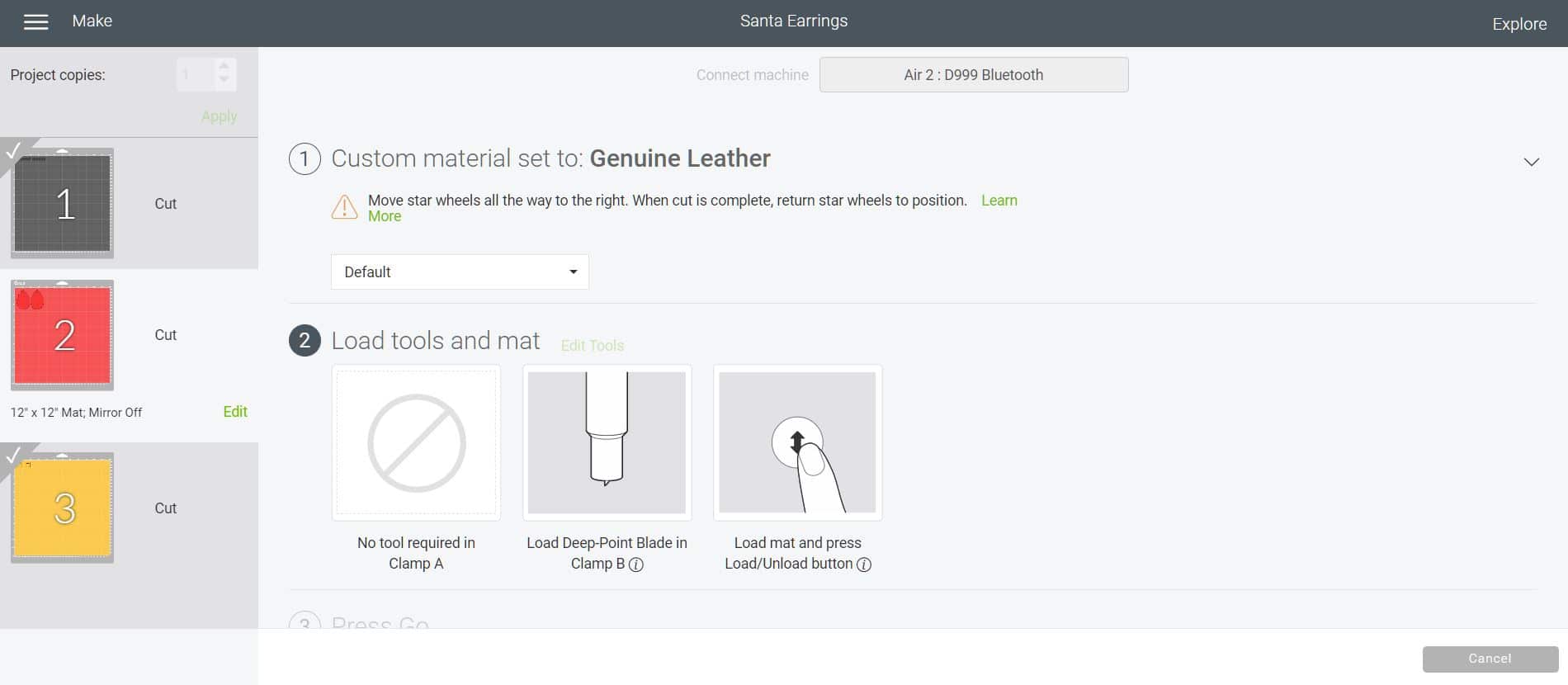 When it comes time to cut the leather, choose the "Custom Materials" setting on the Explore Air 2's dial, and select the settings for Genuine Leather in Design Space.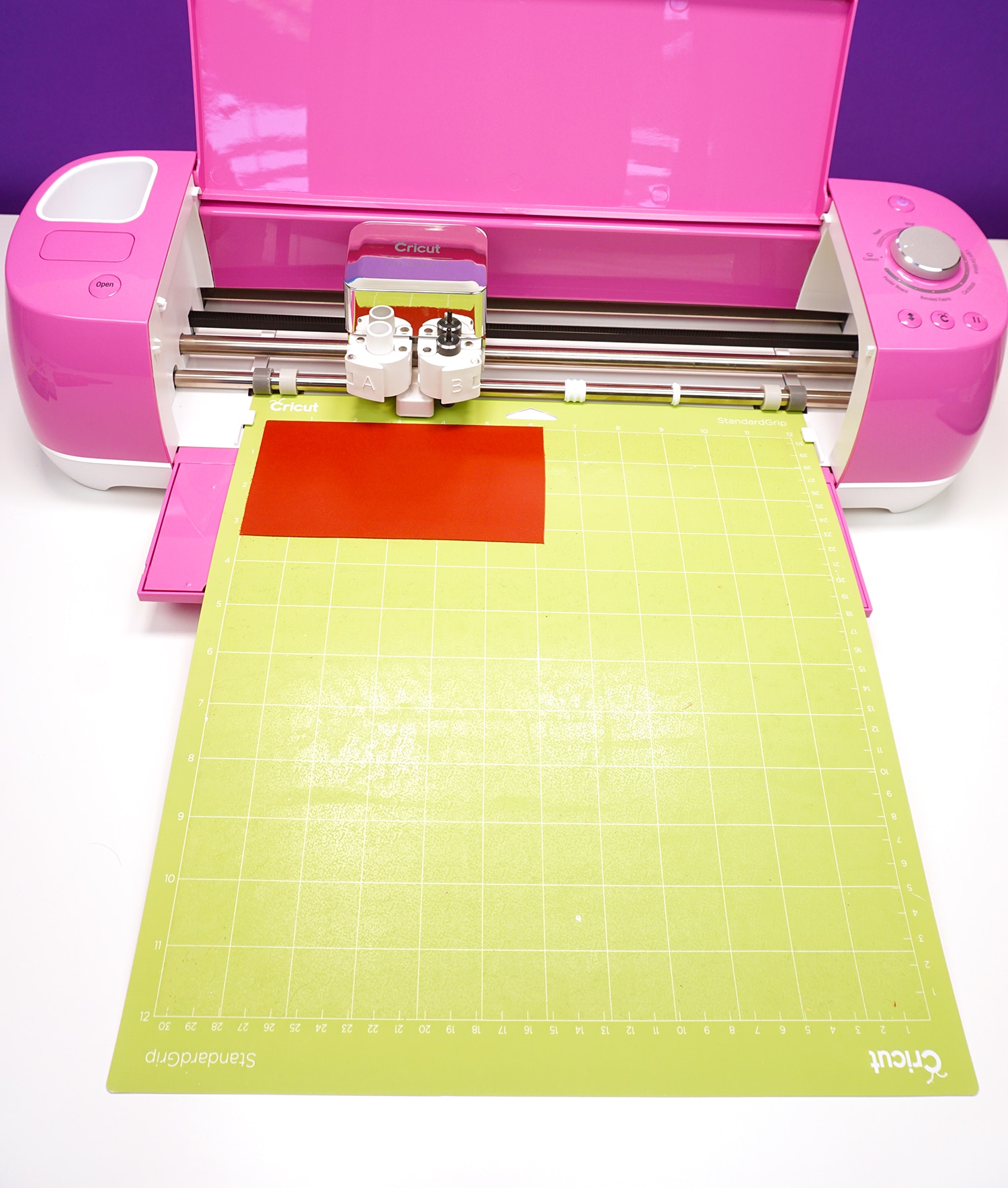 Note: when cutting leather, make sure to move the white star wheels over to the right side of the machine to avoid leaving any marks upon your leather!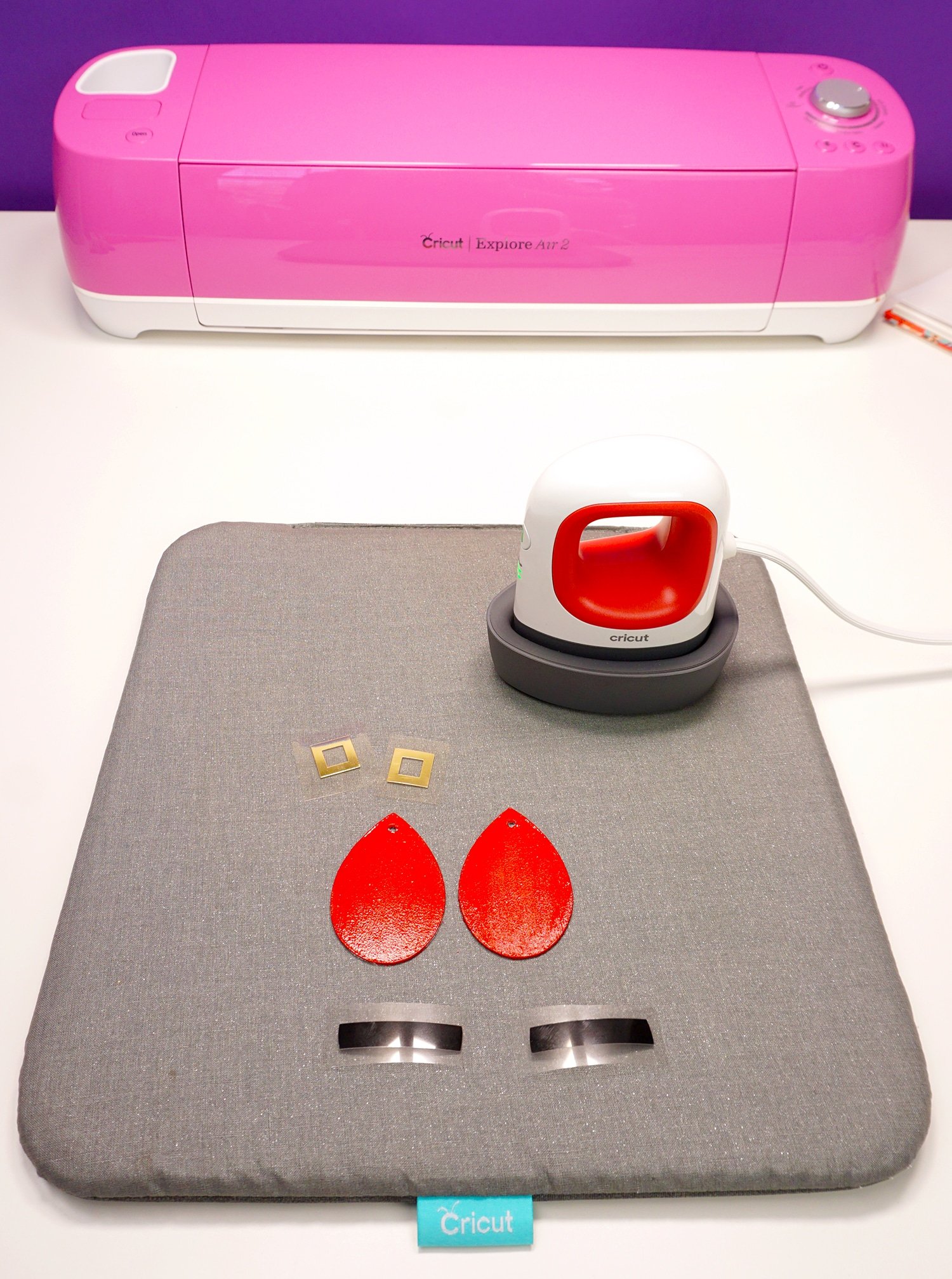 Weed all of the excess vinyl from your cut out pieces, and heat the EasyPress Mini to medium heat.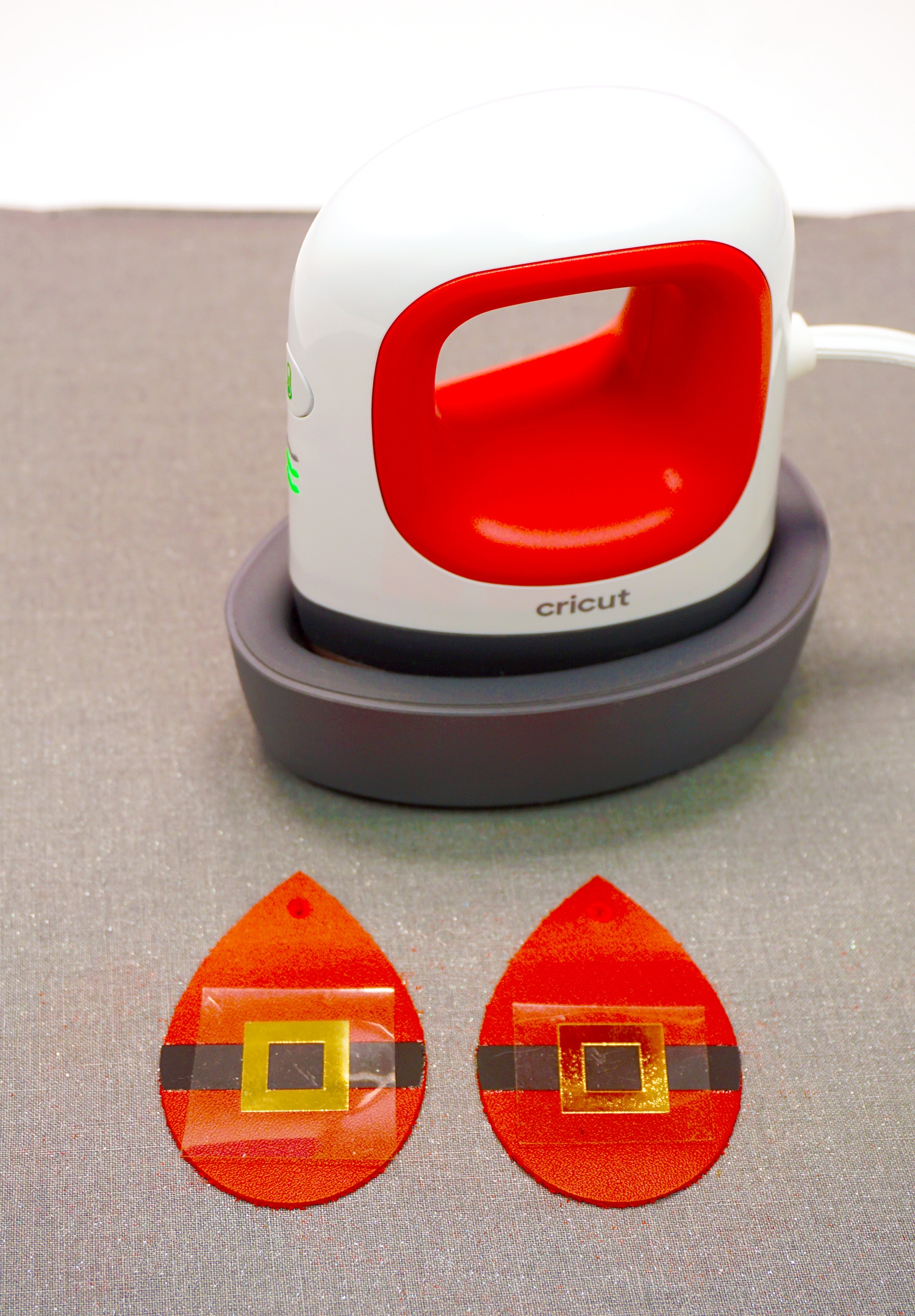 Use the EasyPress Mini to iron-on the black layer and then repeat the process for the gold foil layer.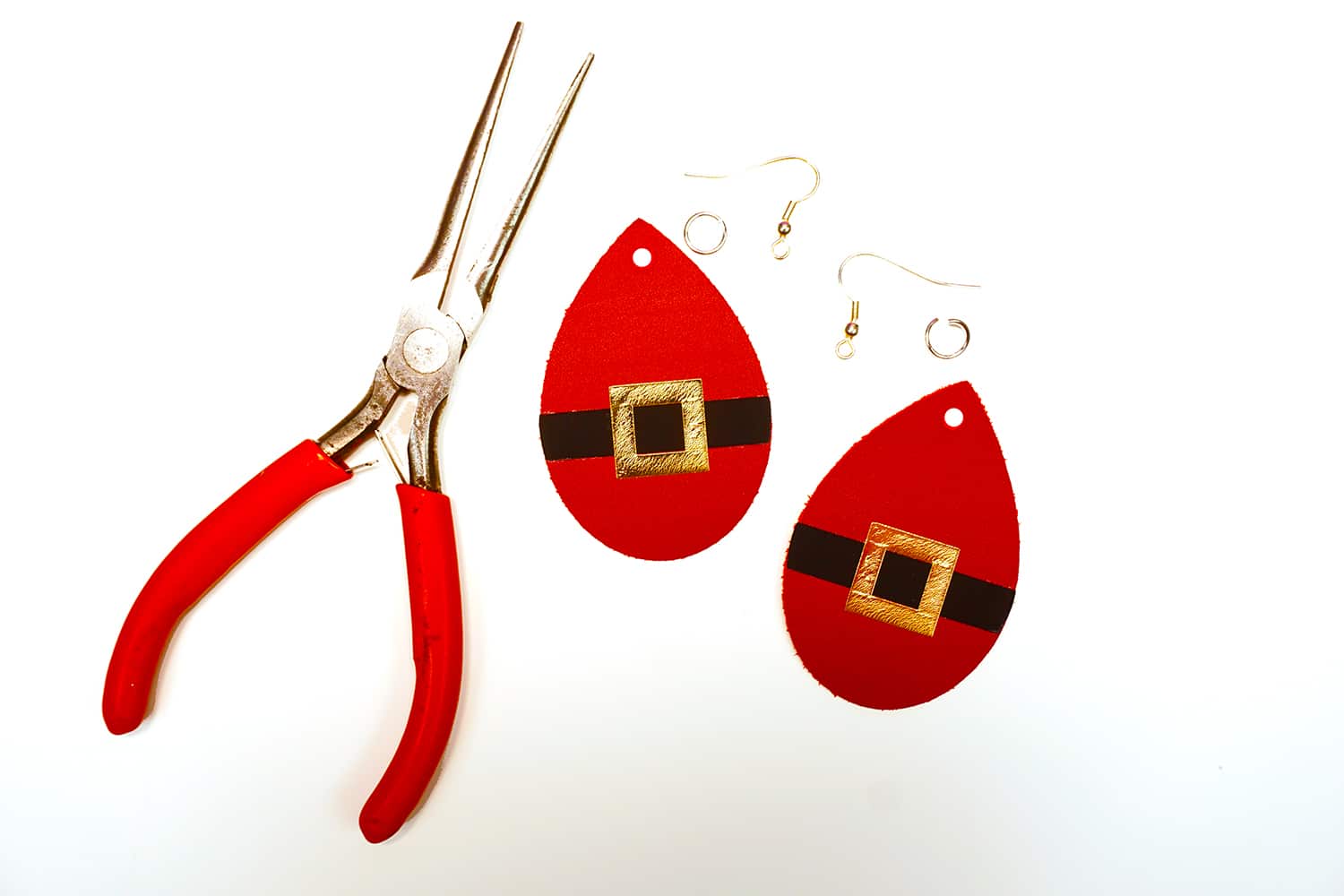 Use the jewelry pliers to attach jump rings to the leather and then attach the earring hooks to the jump rings.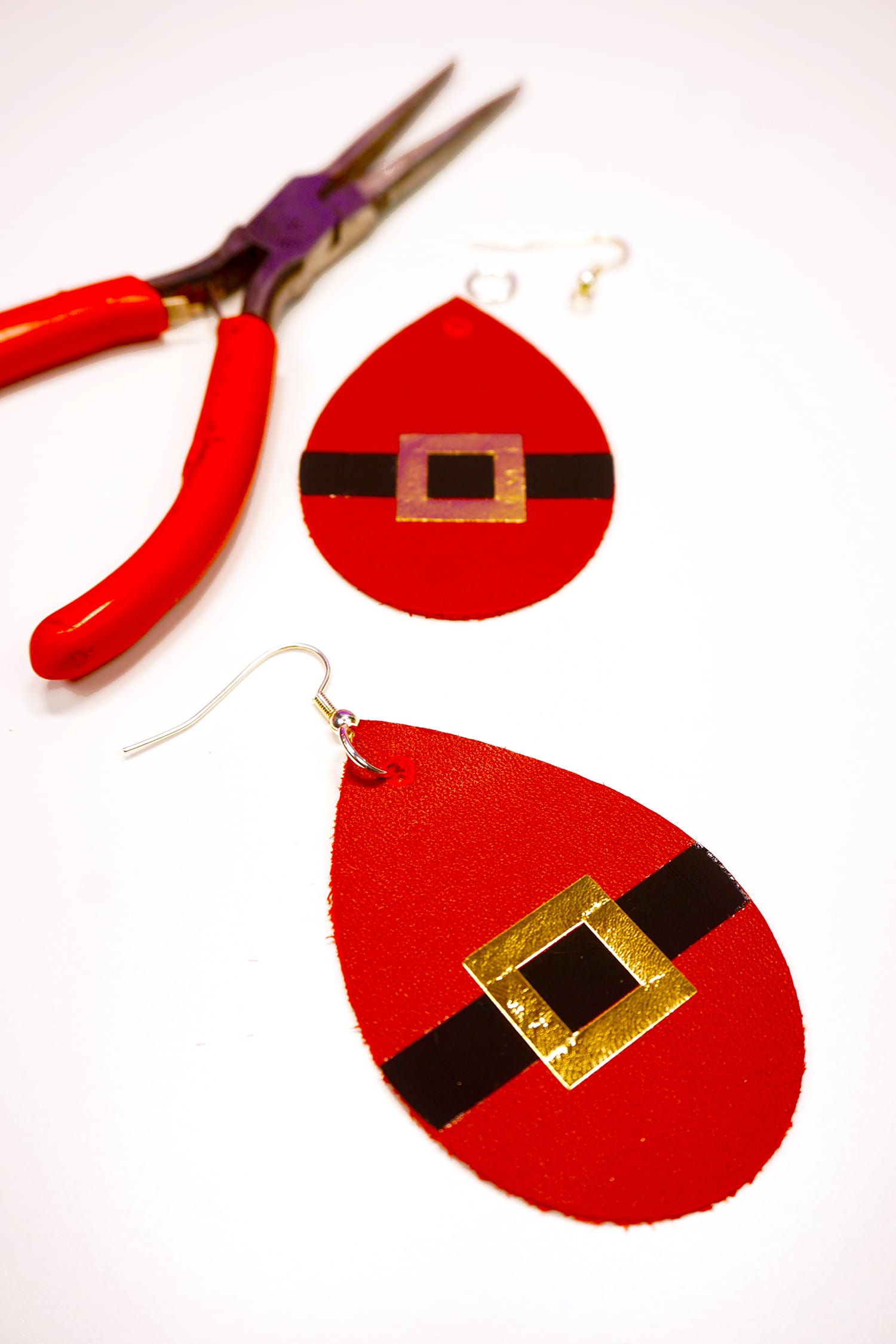 Easy peasy!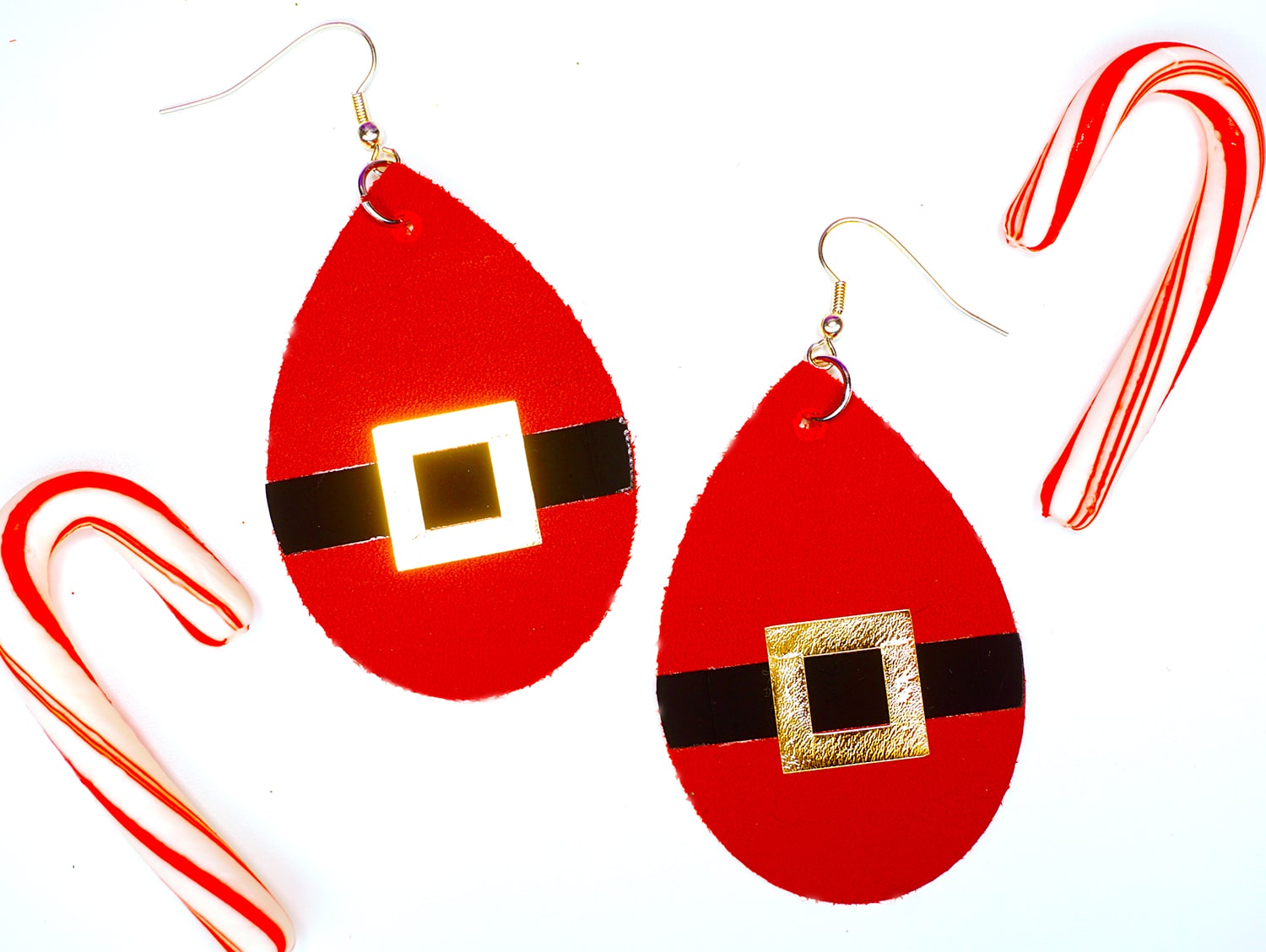 How cute are these Santa leather earrings?! They would made a super fun DIY Christmas gift idea for friends, co-workers, teachers, and more!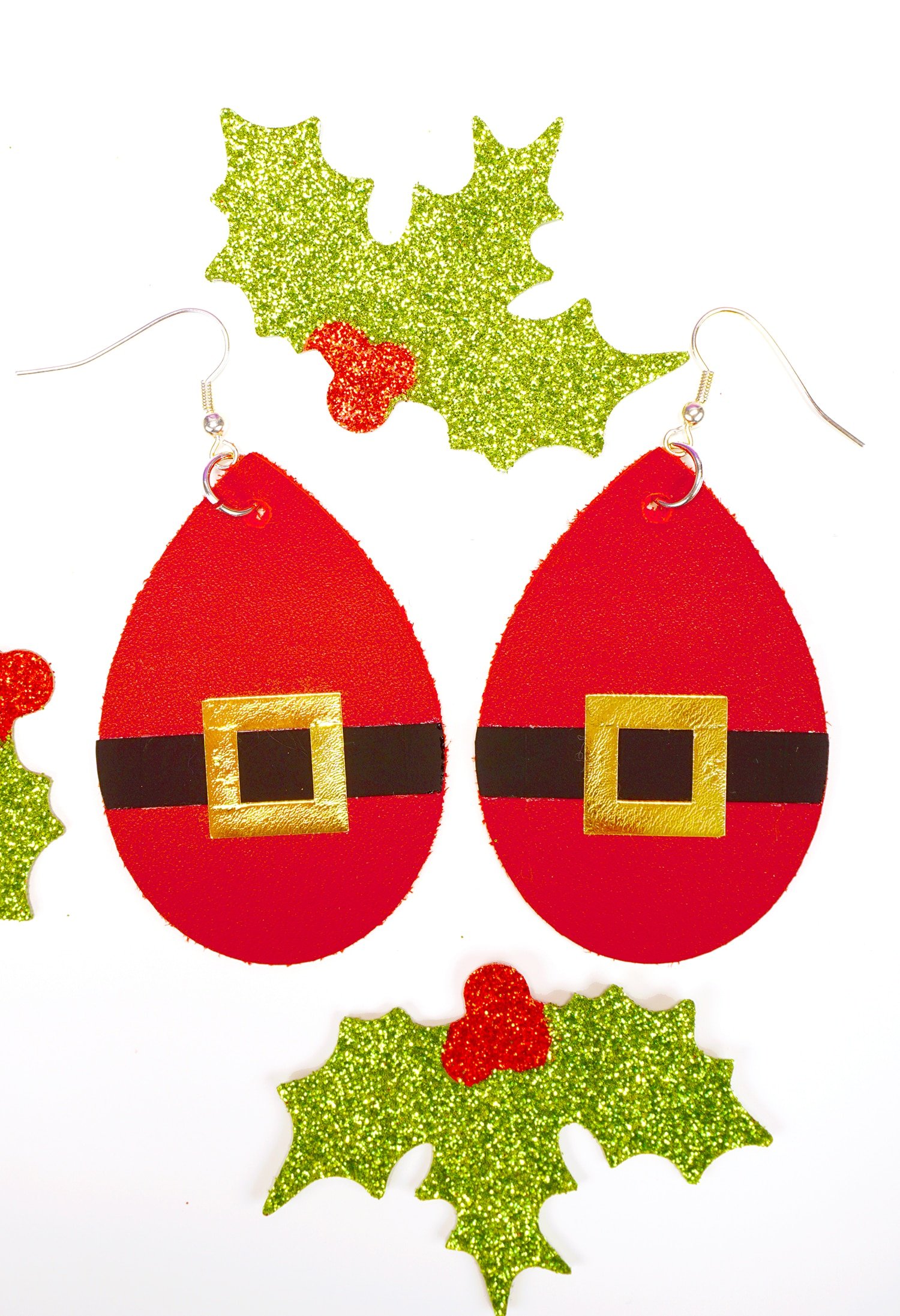 Seriously adorable!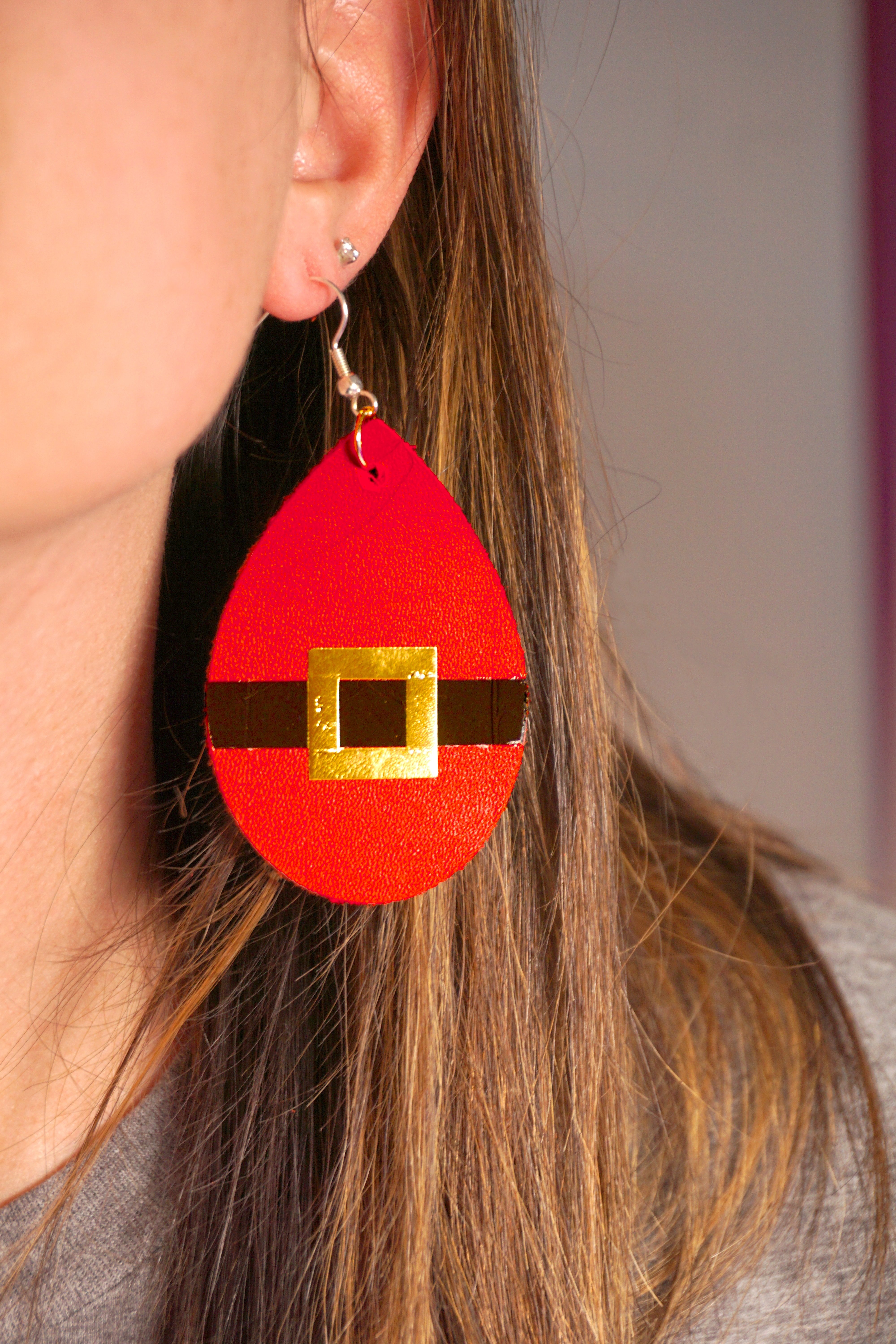 The best thing about these earrings are how SUPER lightweight they are! I have sensitive ears, so I can't wear anything too heavy, and I honestly can't even tell that I'm wearing earrings when I have these in! They make a BIG fashion statement with none of that "suffering for fashion" nonsense!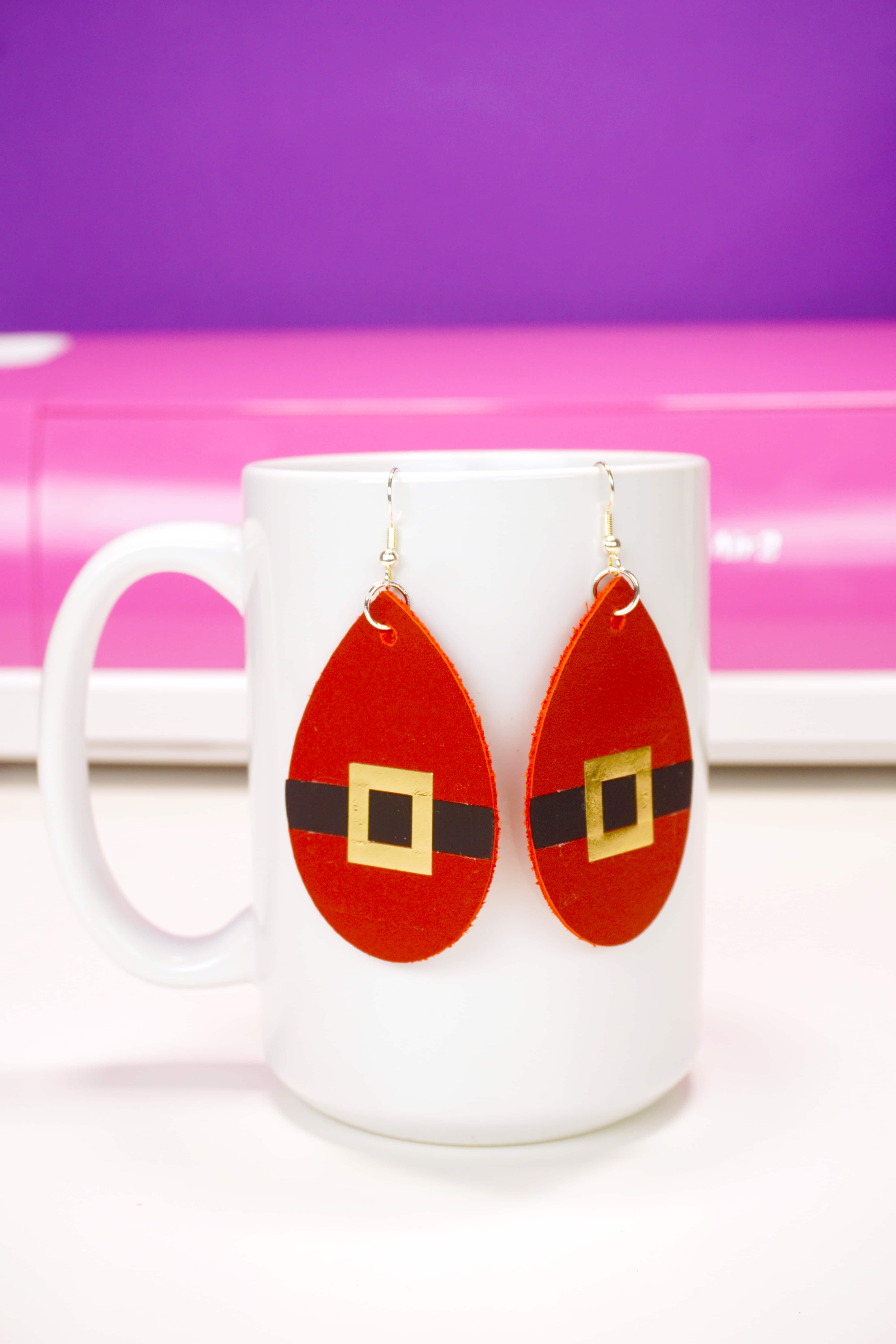 I seriously can't get over how easy these were to make with my Explore Air 2 and how totally adorable they are!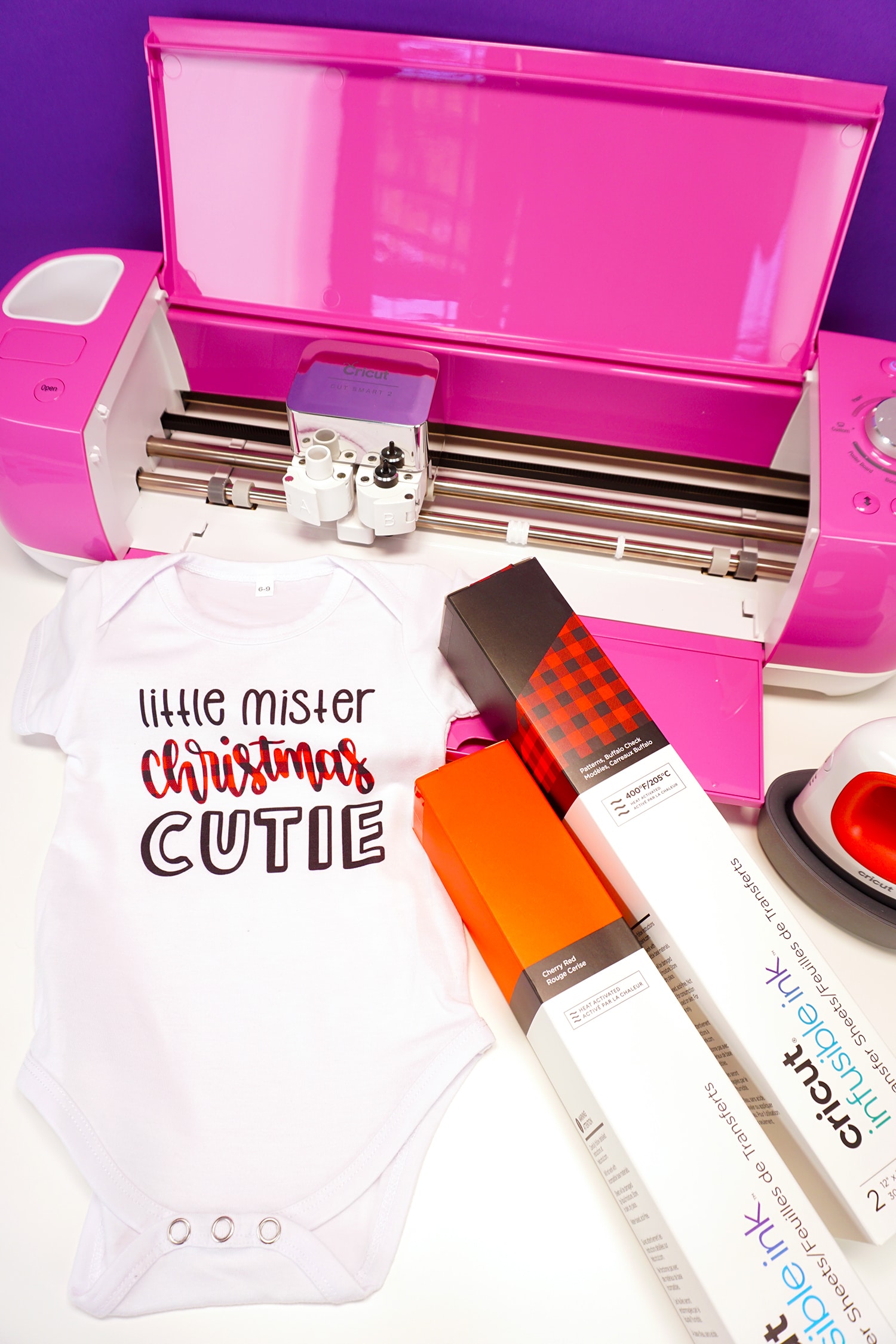 While I had my Explore Air 2 out, I decided to make a few other Christmas projects that I can't wait to share with you soon! This Infusible Ink Christmas bodysuit is one of my favorites! SO cute and easy!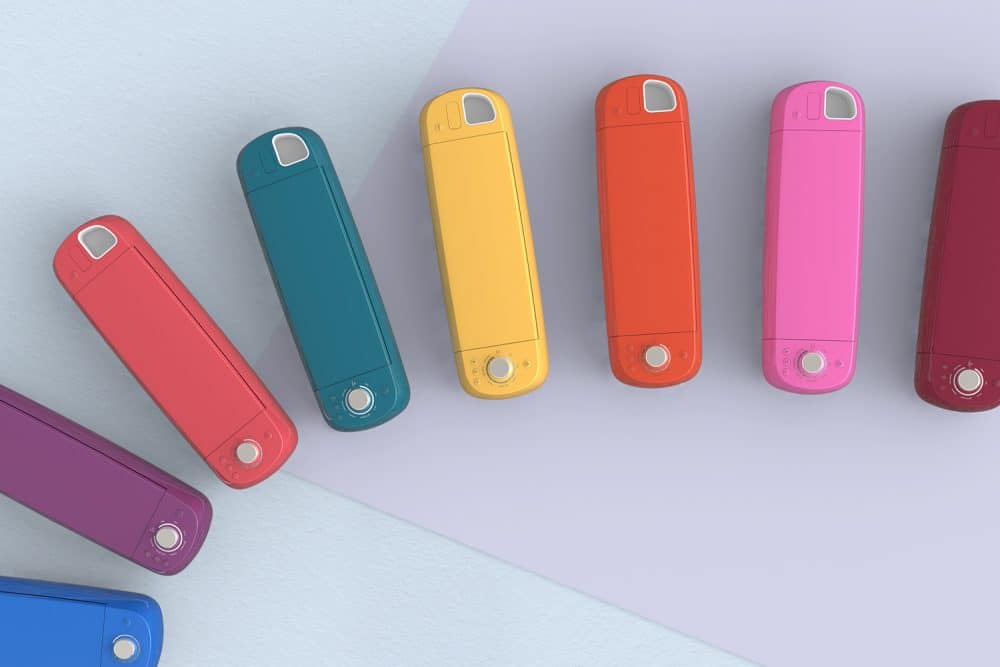 So, let's recap, shall we? Santa earrings = SUPER easy, SUPER awesome, and SUPER adorable! I've fallen head-over-heels in love with my Explore Air 2 again, and I'm sure you'll be seeing me use it a LOT more often from here on out!
Top 5 Reasons I Love My Cricut Explore Air 2:
The Explore Air 2 cuts over 100 different materials for almost any kind of project I can think of!
Easy dial settings make it a breeze to switch between different types of materials.
Wireless Bluetooth connection makes it easy to connect my phone or laptop to my Explore Air 2 without the need for wires and cords!
Fast Mode cutting allows for 2x faster cutting when using several common materials and less-intricate cuts.
It's available in ALL the colors! Maybe color doesn't matter as much to you as it does to me, but I am a HUGE fan of color, so I appreciate that the Explore Air 2 is available in a wide variety of rainbow hues to match every craft room! I strongly debated between the sunflower and peacock colors before finally deciding to go with the fuchsia color (and I LOVE it!) – SO. MUCH. FUN!

Check Out These Other Cricut Ideas!
You May Also Like: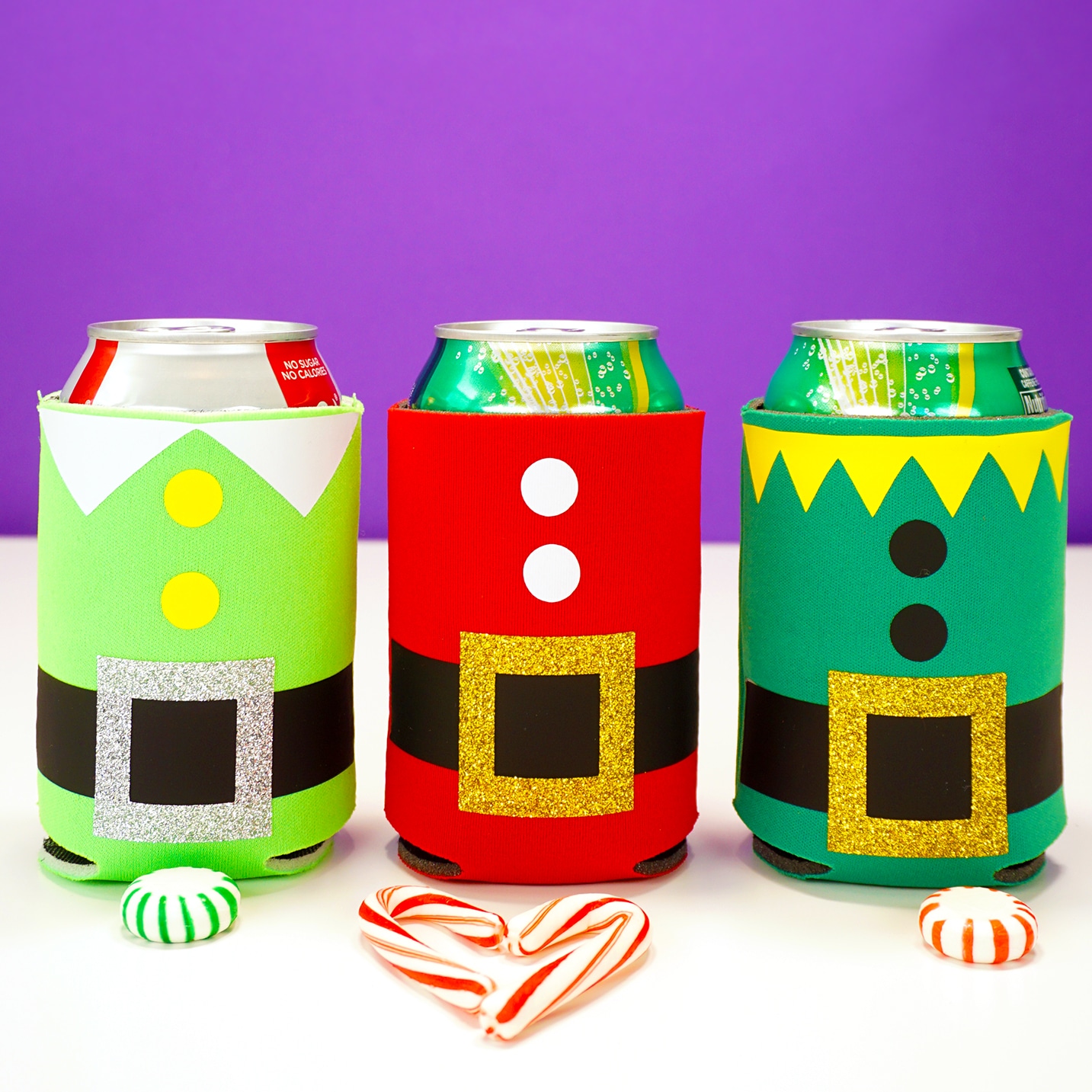 Santa & Elf Christmas Can Koozies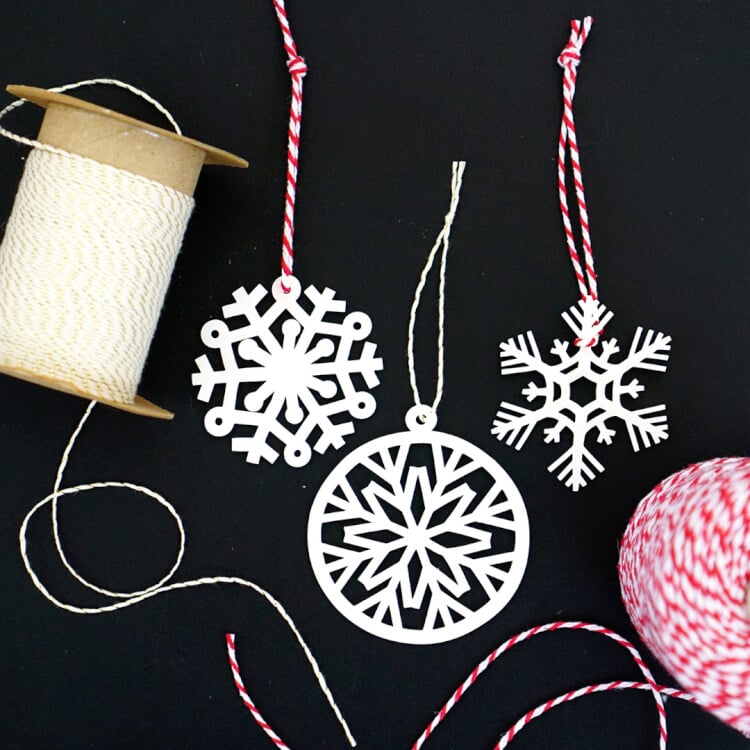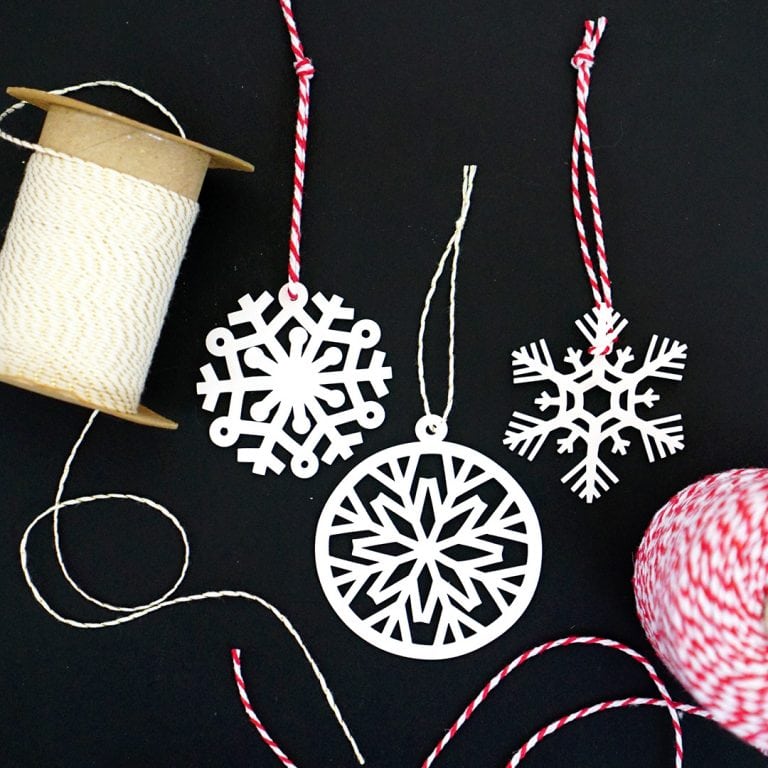 Shrinky Dink Snowflake Ornaments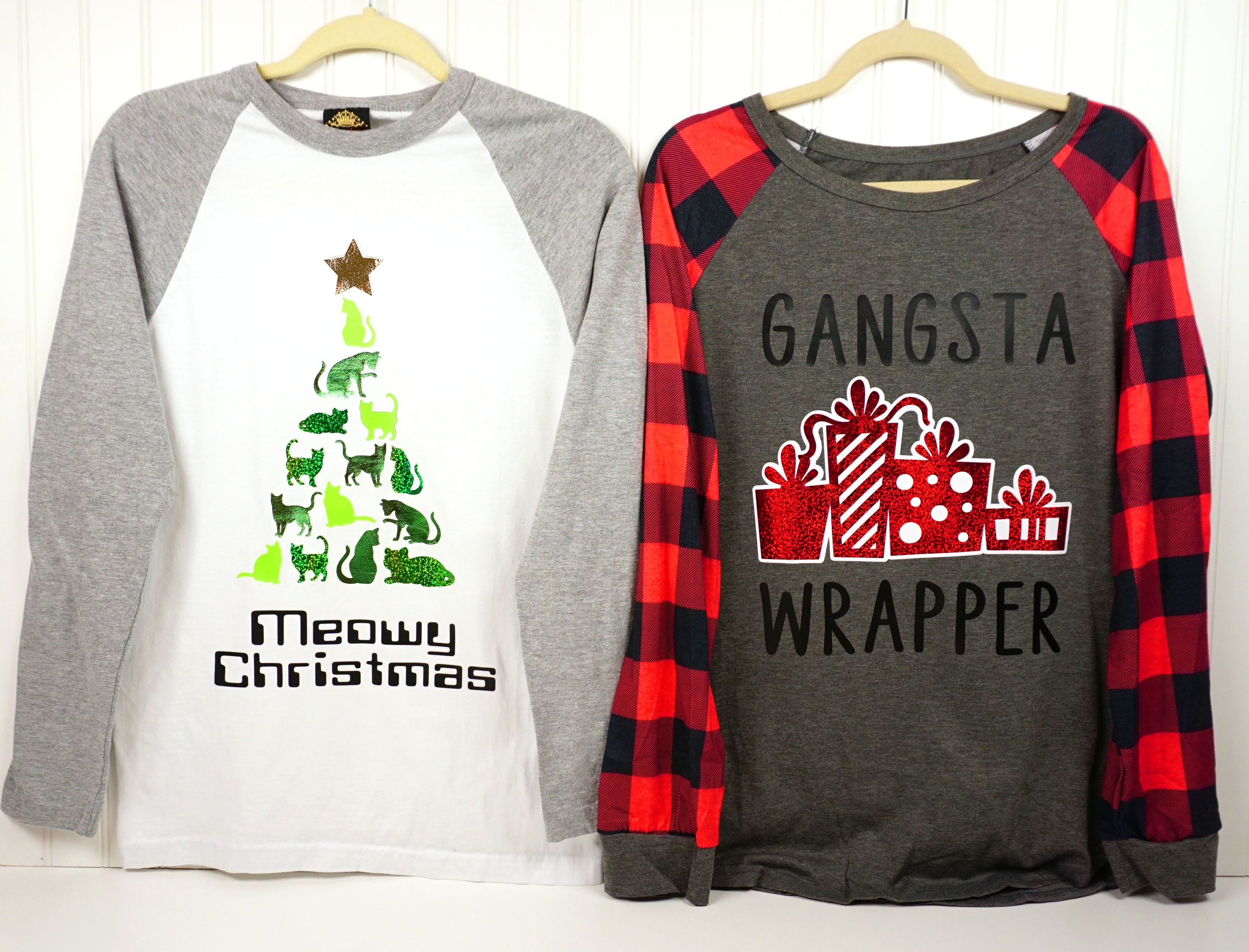 Funny Christmas Shirts with Cricut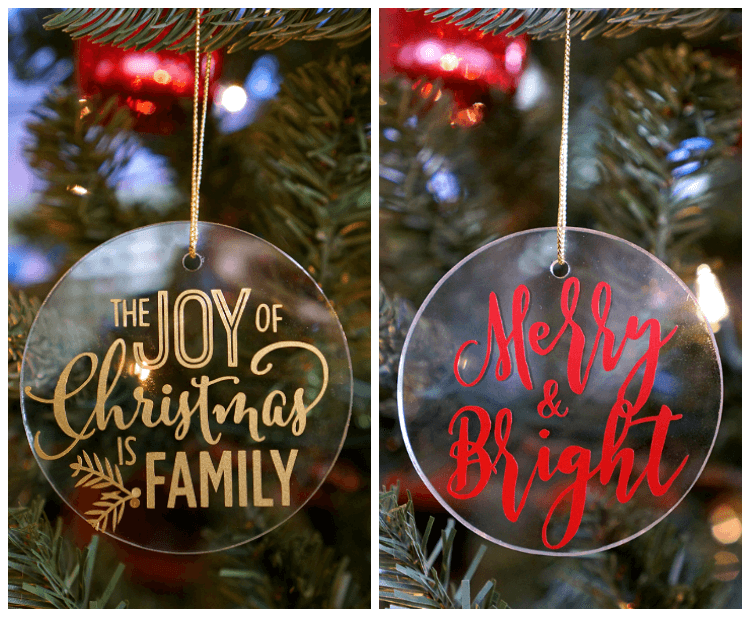 Easy Glass and Vinyl Christmas Ornaments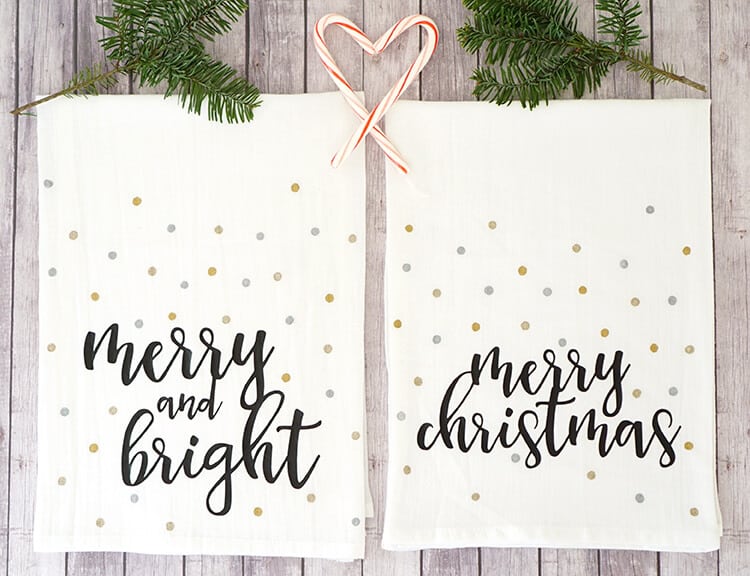 Cute Christmas Tea Towels with Cricut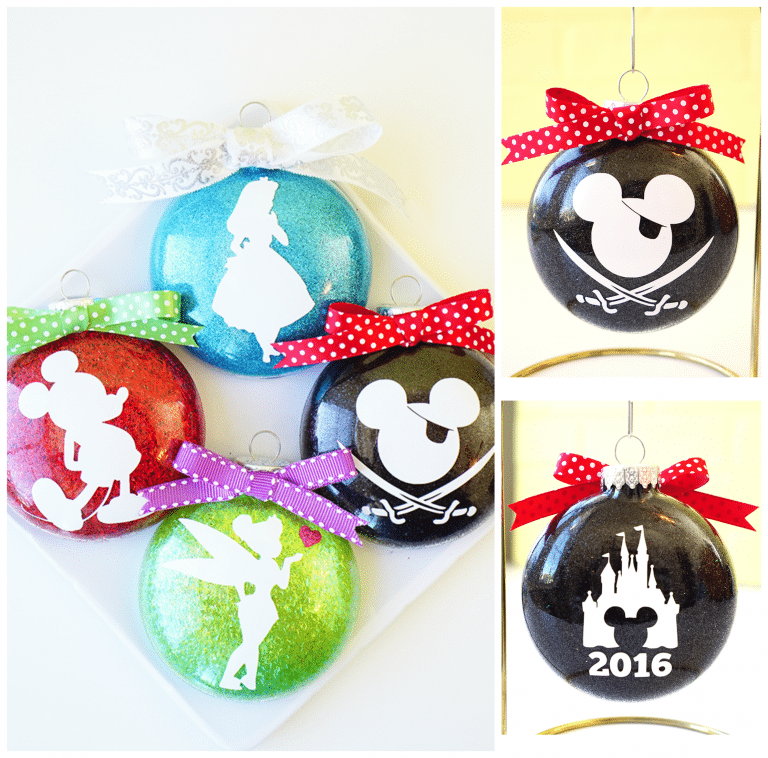 Disney Silhouette Christmas Ornaments
Don't Forget to Pin These Santa Leather Earrings for Later!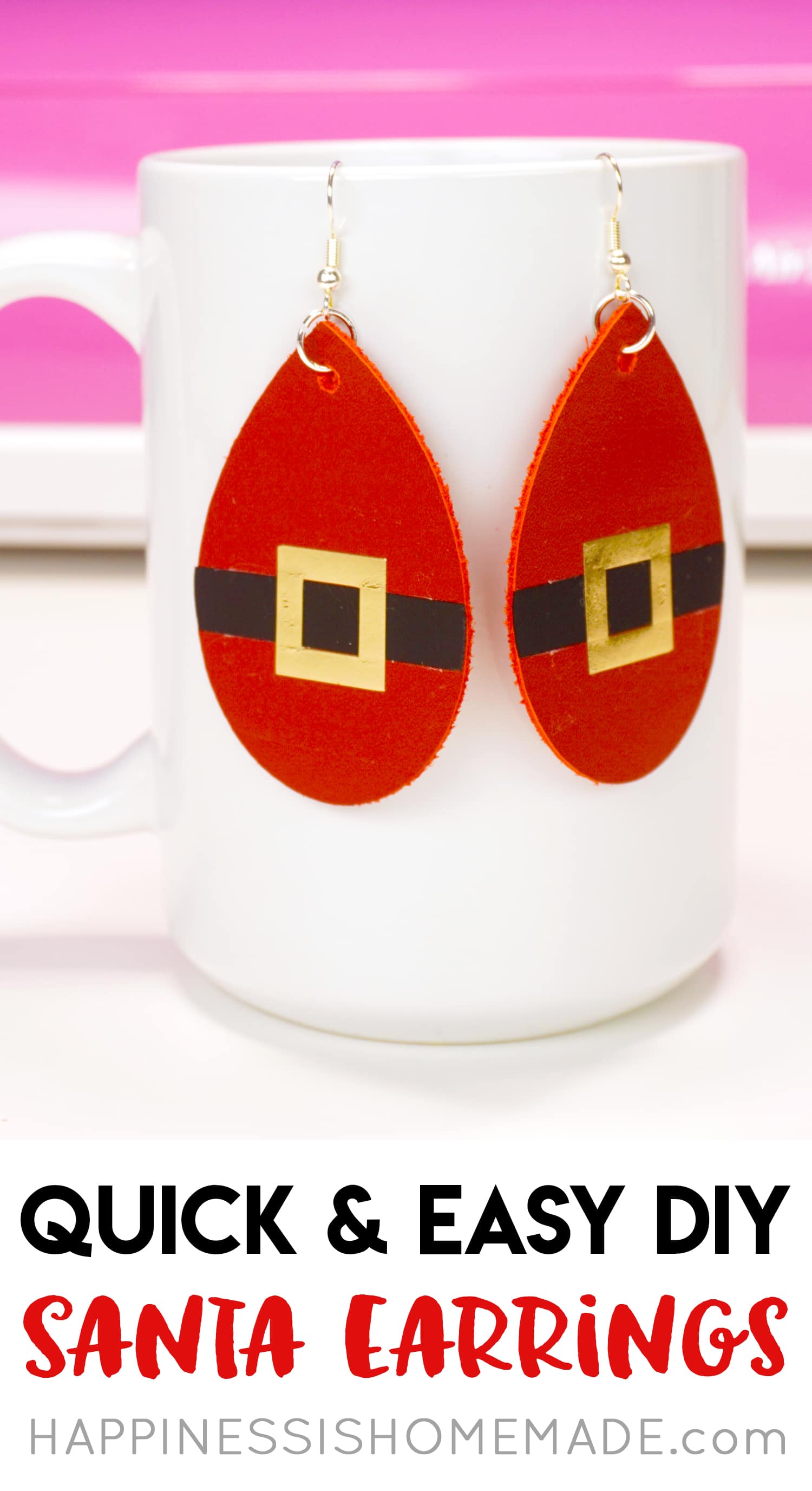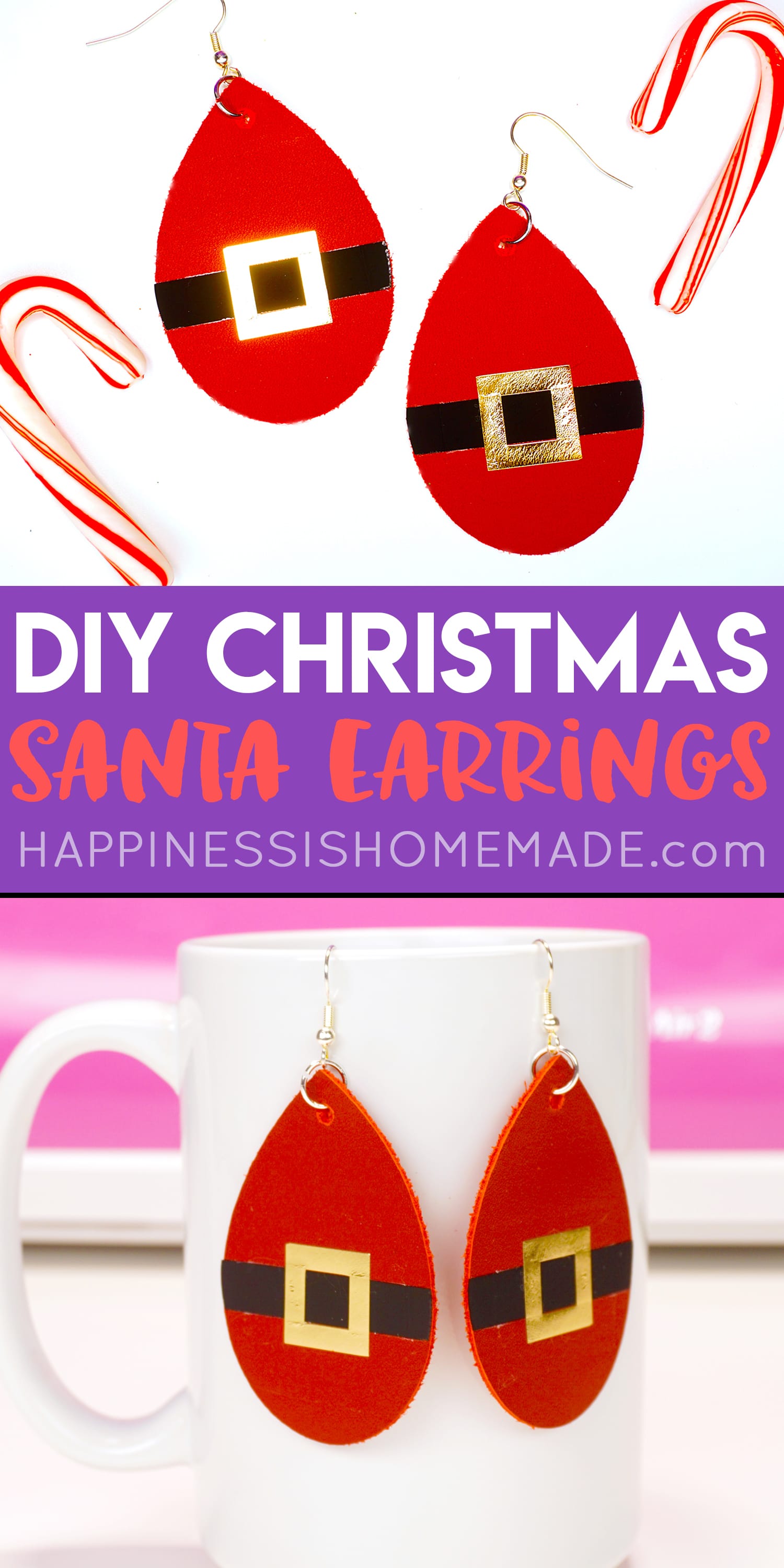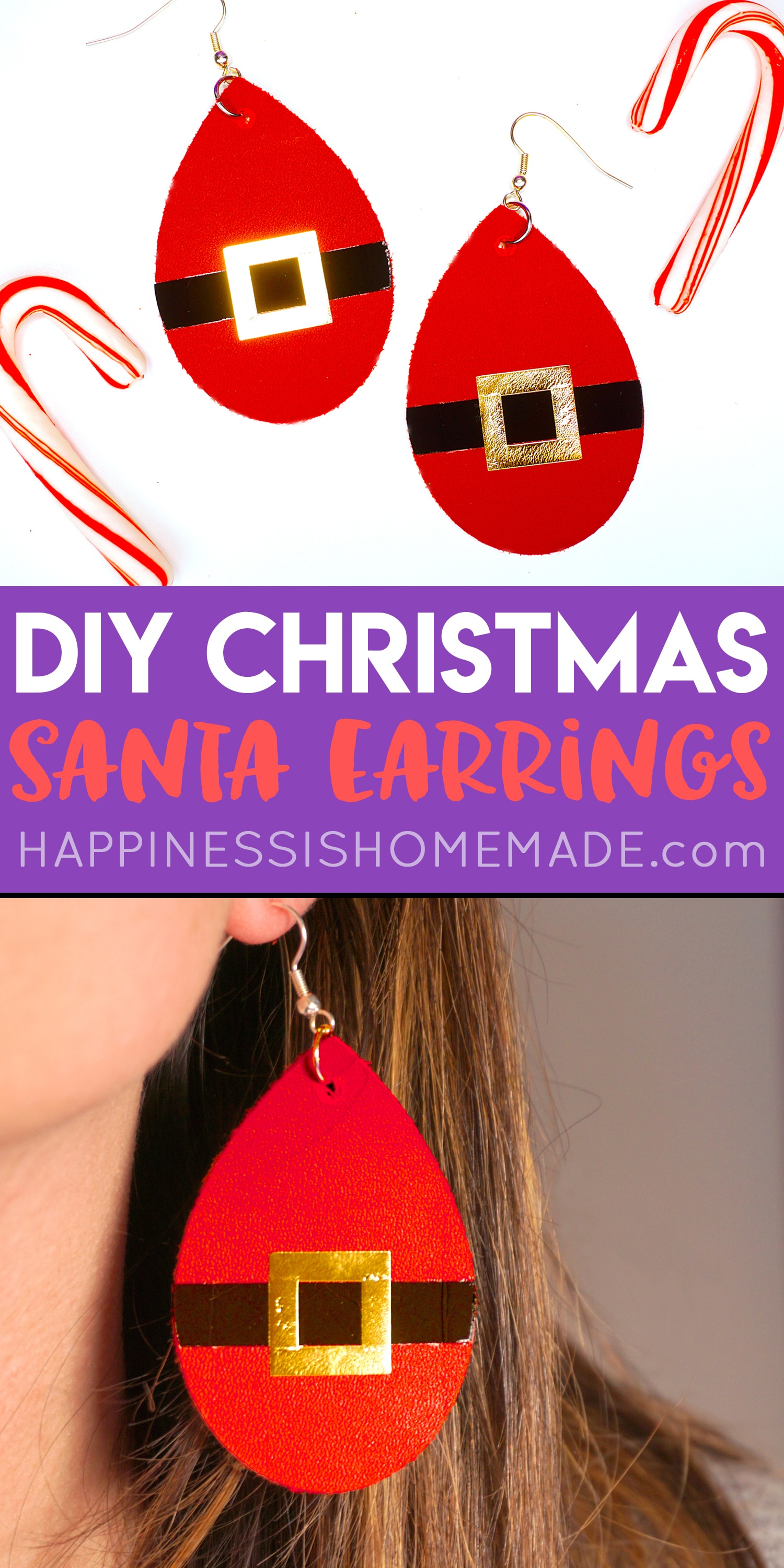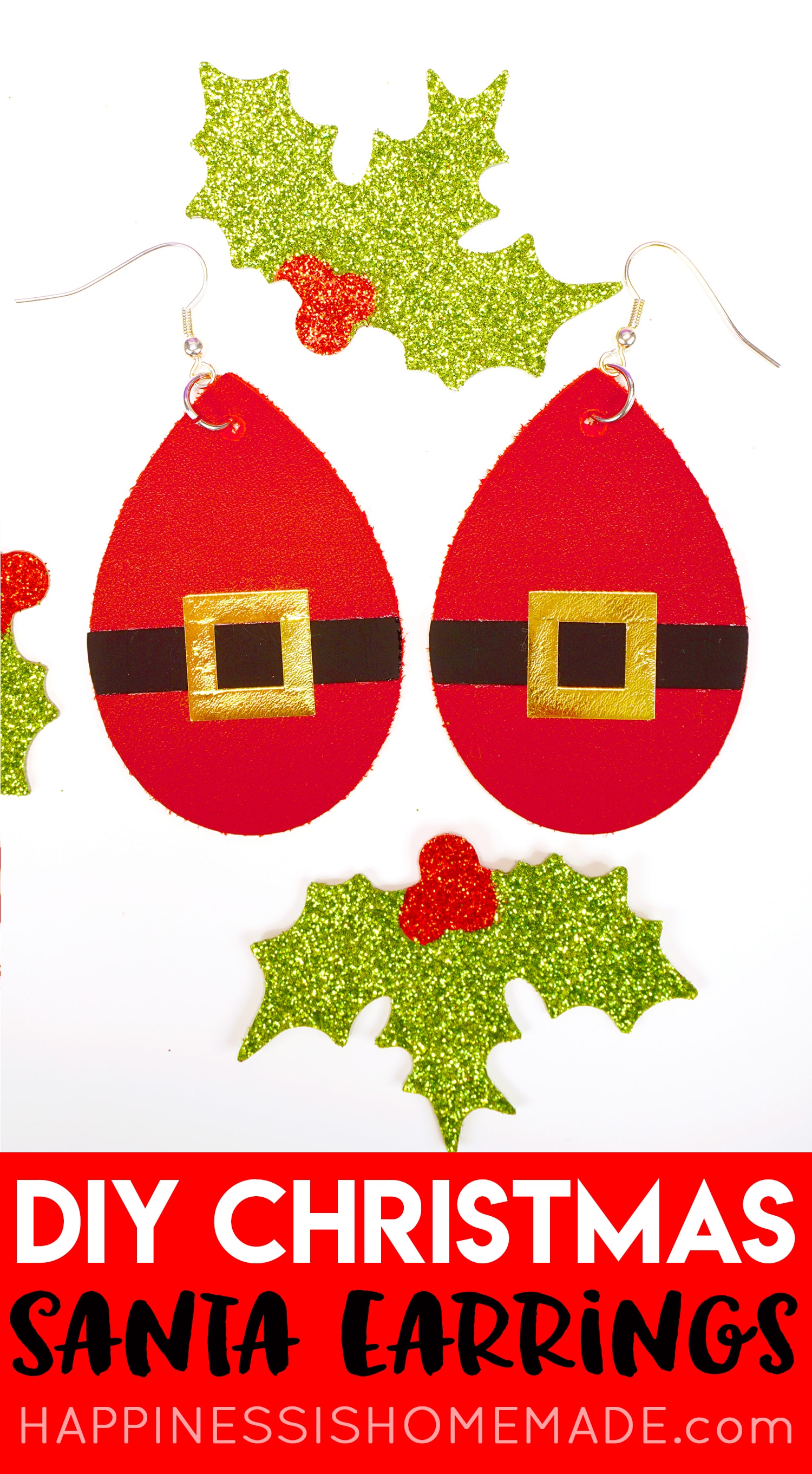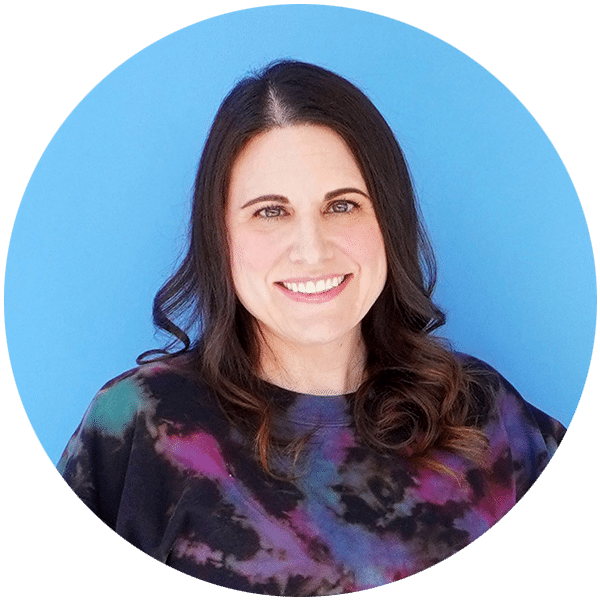 Heidi Kundin has captivated the hearts of millions with her colorful and inspiring approach to crafting, celebrations, and family fun. With over 15 years of experience, Heidi's website has become a must-visit destination for those seeking quick and easy creative ideas and last-minute solutions. Her warm personality shines through her posts, inviting readers to join her on a creative journey that's fun, rewarding, and achievable.