Spice Cake with Eggnog Cream Cheese Frosting
This post and its photos may contain affiliate links. As an Amazon associate I earn from qualifying purchases. If you make a purchase through these links, I may receive a small commission at no extra cost to you!
Spice cake with eggnog cream cheese frosting is the perfect dessert for Thanksgiving and Christmas holiday parties! These cute jarred cupcakes are a great gift idea for friends, family, teachers, hostesses, & neighbors!
One of my favorite things about the holiday season is the abundance of baking! During the holidays, our house is always filled with the aroma of fresh baked goods, and every year my three boys and I spend an entire weekend baking cookies, cakes, and candies together. Delivering those goodies to our friends, family, and neighbors is one of our favorite holiday traditions! We love to experiment with new recipes and new flavors, and this year we've discovered a new favorite – eggnog!
I have to admit that I'm not a huge fan of traditional eggnog. I love the flavor, the creaminess and the blend of spices, but knowing that I'm drinking eggs tends to trigger my gag reflex. EVERY time. I've been sadly missing that distinctive traditional holiday flavor for years, so I was super excited to discover Silk Holiday Nogs. These egg-free and dairy-free holiday nogs have all the flavor of traditional eggnog, but since they contain no eggs or dairy, they're perfect for sensitive stomachs like mine!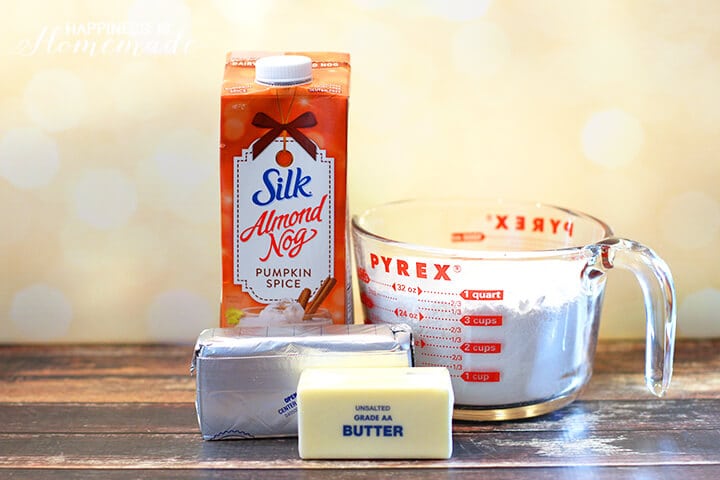 Now, you can use pretty much any spice cake recipe (or boxed mix!) that suits your fancy because this recipe is ALL about the frosting! Since we have to have something to top with this yummy frosting though, Willow Bird Baking has a delicious recipe for spice cake that's just about as good as it gets.
What You'll Need for the Frosting:
5 Tbsp. Silk Almond Nog Pumpkin Spice
8 oz. Cream Cheese
1 Stick of Butter, softened at room temperature for 20 minutes
4 Cups of Confectioner's Sugar (aka Powdered Sugar)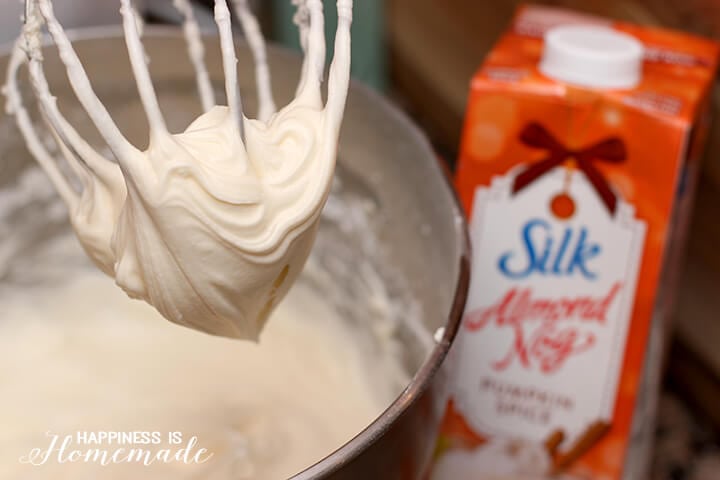 Chill the mixing bowl in the freezer for 10 minutes, and then whip together the butter and cream cheese in the chilled bowl. Add powdered sugar and Silk Holiday Nog, and whip for 3 minutes. (Note: we used Silk Almond Nog Pumpkin Spice, but you could also use Silk Almond Nog Original or Silk Soy Nog Original.)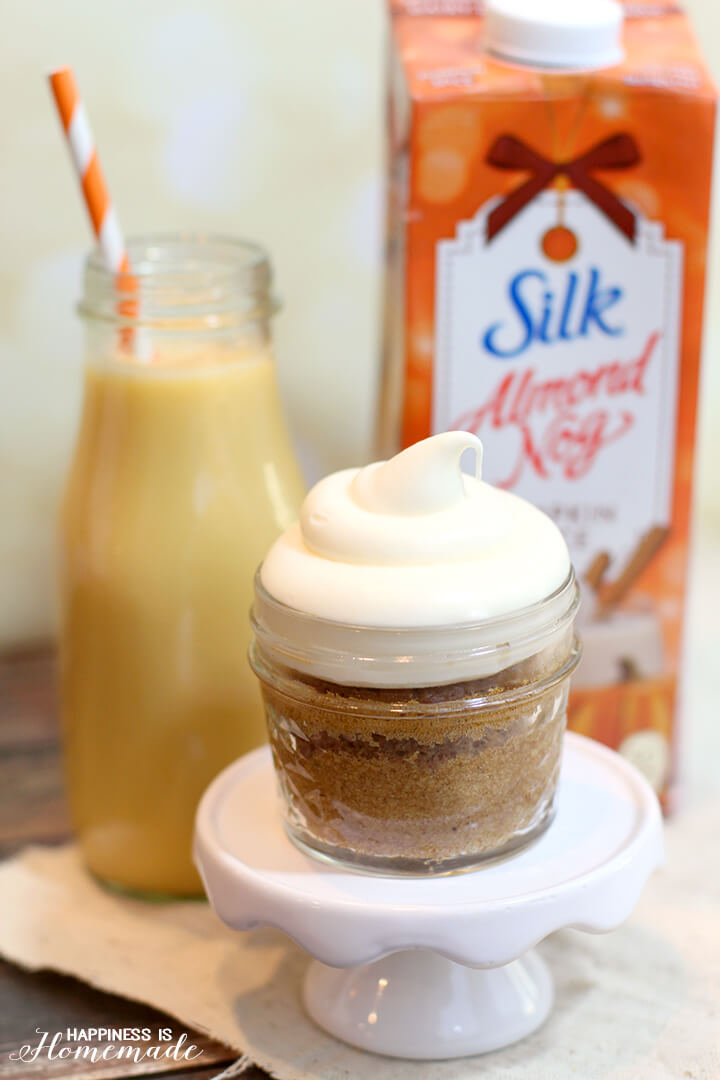 Swirl a large dollop on top of the spice cakes for a delectable treat that is sure to be a huge hit with your family and friends this holiday season!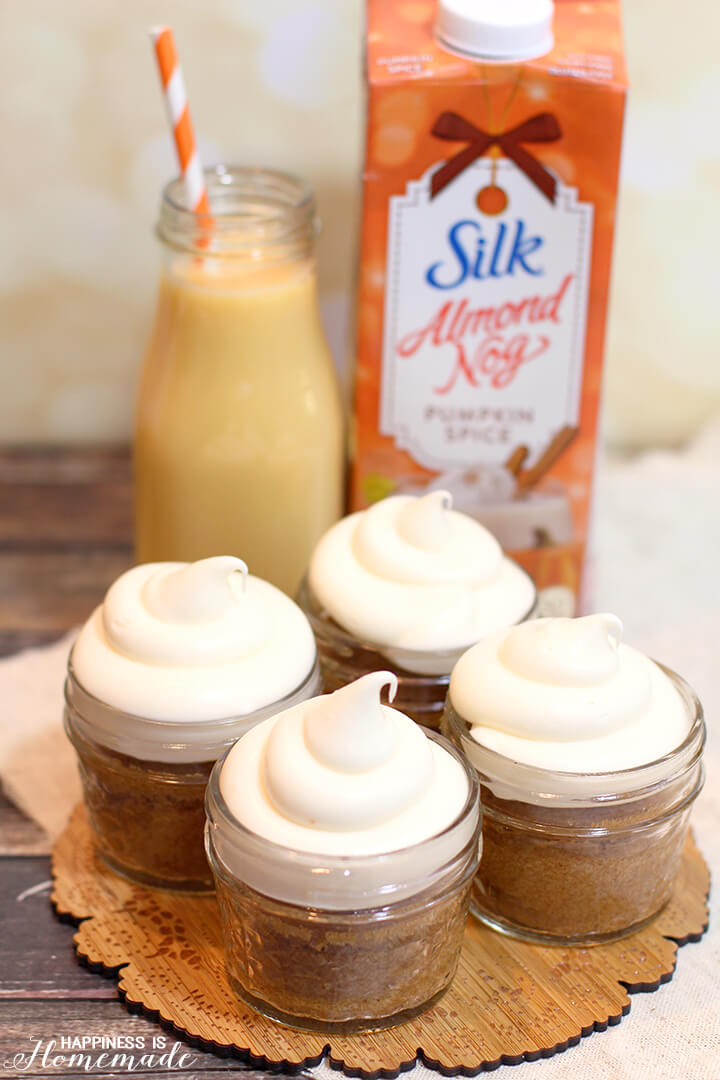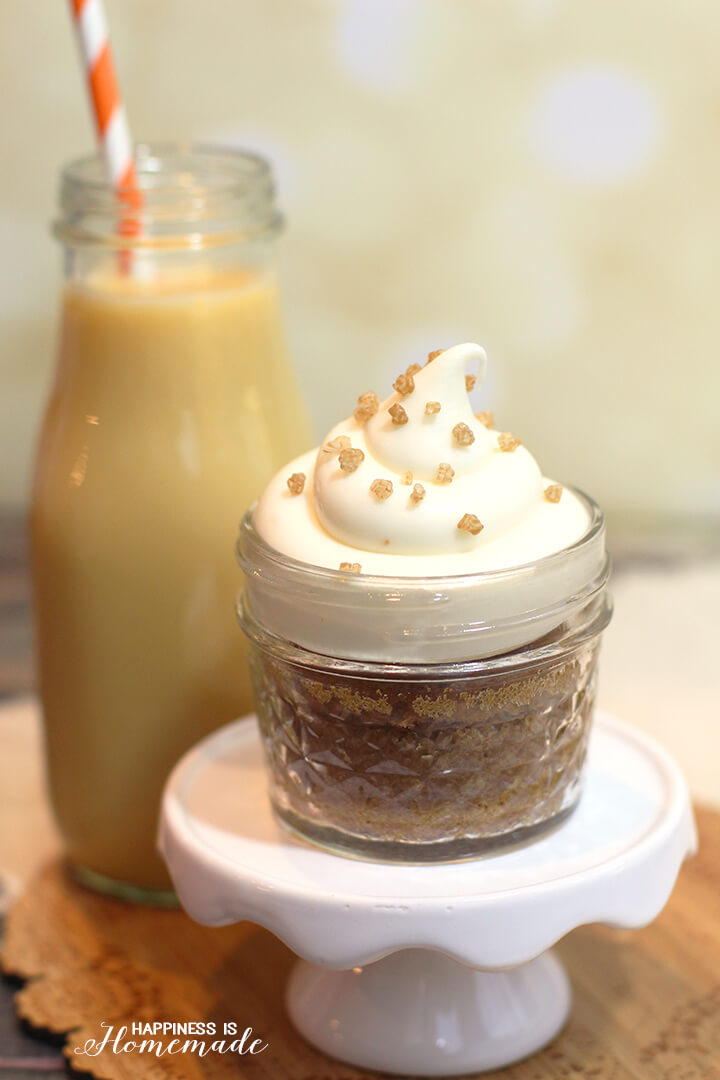 Naturally, these cupcakes are best enjoyed alongside a tall glass of creamy Silk Holiday Nog (did I mention that they only have 80 calories or less per serving?)! My 8-year-old son is gaga over the Pumpkin Spice Almond Nog. He declared that it was "SO amazing!" and he's happy to have discovered a seasonal holiday beverage that doesn't upset his sensitive stomach.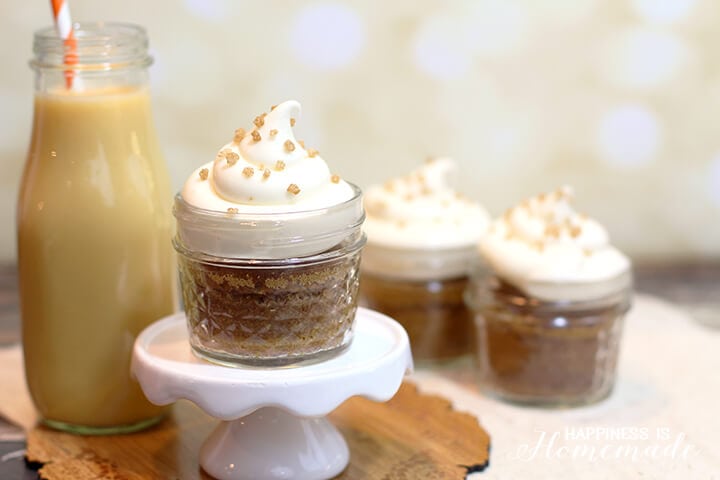 The rich combination of flavors – pumpkin spice + eggnog spice – lends itself well to both Thanksgiving and Christmas celebrations, so these cupcakes will quickly become your go-to recipe all holiday season long! My boys suggested that I top our cupcakes with a few toffee sprinkles, and they were soooo right! The toffee sprinkles add just the right amount of crunch and another layer of delicious flavor.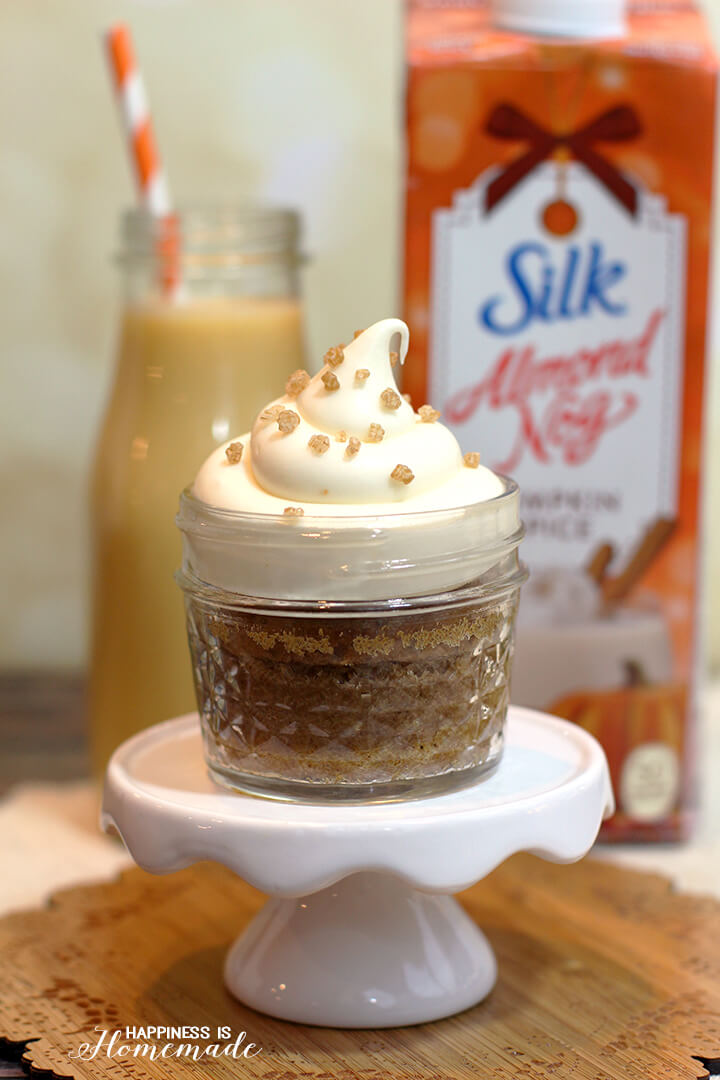 For more recipes, a free digital holiday recipe book, coupons, and more, be sure to visit www.silk.com/holidays!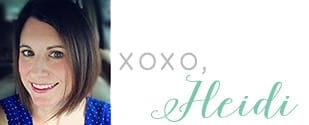 This is a sponsored conversation written by me on behalf of Silk . The opinions and text are all mine.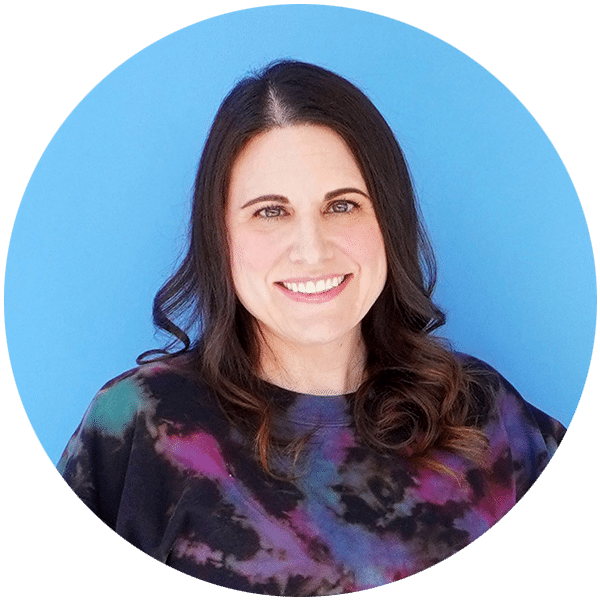 Heidi Kundin has captivated the hearts of millions with her colorful and inspiring approach to crafting, celebrations, and family fun. With over 15 years of experience, Heidi's website has become a must-visit destination for those seeking quick and easy creative ideas and last-minute solutions. Her warm personality shines through her posts, inviting readers to join her on a creative journey that's fun, rewarding, and achievable.