Spring Cleaning: Montessori Inspired Playroom
This post and its photos may contain affiliate links. As an Amazon associate I earn from qualifying purchases. If you make a purchase through these links, I may receive a small commission at no extra cost to you!
We recently found out that the Montessori preschool my two older boys attended is shutting down this summer, and I've been so bummed that our toddler won't get to have the same wonderful experiences there. We've always had a good amount of Montessori inspired materials in our home, but the school closure news inspired me to create a dedicated space where Simon could easily find all of his activities in one place. The first order of business was to refresh and clean up our downstairs play area.
I started by taking everything off of our green bookshelves and giving them a good wipe down with Lysol® Power & Free Multipurpose Cleaner. If you haven't tried this product before, I highly recommend it, especially if you're going to be doing a lot of cleaning all at once. I frequently get headaches from the smell of cleaning products, but Lysol® Power & Free Multipurpose Cleaner has a really light and pleasant citrus fragrance (Citrus Sparkle Zest) that actually smells awesome and makes the room feel extra fresh. I love that it uses hydrogen peroxide instead of bleach, yet it still cleans 99.9% of viruses and bacteria.
The next step is to clean ALL of the toys! I'm definitely not an over-dramatic germophobe, but cleaning my boys' toys with a disinfectant cleaner is always at the top of my Spring Cleaning list. Just look at all those dirty sticky fingerprints on this stacker toy! Let's just say that I know how many runny noses my kids (and all the neighbor kids) have had this past season, and I don't want ANY of those germs lingering in our house – yuck!
Look at how much grime came off of this toy laptop that looked totally clean before I even wiped it down! See, I'm telling you…it's important to clean these things every once in awhile! The Lysol® Free & Clear Multi Purpose Spray also worked wonders on this activity board that had several layers of old markers dirtying it up.
Once you've cleaned up all of your toys and activities, it's time to start choosing what to put back on the shelves. I like to swap out our toys and rotate them from season to season so my kids don't get bored with them, and this time I focused primarily on adding more Montessori inspired toddler activities to our shelves.
Bead sorting is always a huge hit with my boys. I simply added a dot of acrylic paint into the center of each paint tray well, and Simon will sort the jar of colored beads accordingly. The dried paint stands up to toddler usage, but it will scrape off easily with your fingernail when you're ready to use the paint tray for another activity.
I like to keep my Montessori activities on individual trays, and Simon removes the trays from the shelf one at a time to take the activity to his table or work mat space. This time around I set up wooden bead sequencing, spring themed matching cards, animal toy/card matching and rainbow bead sorting. After a couple of weeks I will swap these out with new activities.
I swapped the plastic magnetic letters that were previously out for a set of wooden farm magnets and a different wooden alphabet set.
Puzzles, shape stackers, geometric tangrams and letter matching activities are always popular in our house, so we have several different sets that can be switched out from time to time.
Since we're talking about BOYS here, naturally there are several bins of cars and monster trucks as well! These bins are a constant fixture on the shelves, but the cars and trucks inside the bins get changed up from time to time.
I hot glued a piece of twine to the end of a dry erase marker and attached it to the corner of this number tracing activity so that it's always ready to be used.
I really do love spring cleaning! Our play area is fresh and germ free thanks to Lysol® Power & Free and its awesome hydrogen peroxide power! Be sure to visit Lysol's Facebook page to stay up to date on the latest product news and information, and let me know below…what do YOU love about a clean home?
Lysol® Power & Free uses the cleaning power of a hydrogen peroxide formula for a powerful clean with no bleach harshness! This helps ensure you don't have to make sacrifices while cleaning, such as opening all the windows or ushering the kids and pets out of the room. Lysol® Power & Free will help you break free from your ordinary cleaning routine- it's a powerful clean that's family friendly!
What do you love about a clean home? One of my readers will win a bottle of Lysol® Power & Free Multi Purpose cleaner to try in their own home! Comment below to be entered to win!
This is a sponsored conversation written by me on behalf of Lysol. The opinions and text are all mine. Official Sweepstakes Rules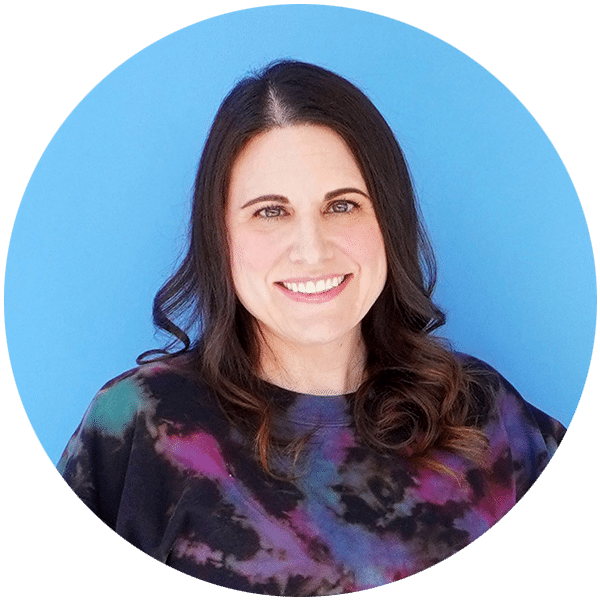 Heidi Kundin has captivated the hearts of millions with her colorful and inspiring approach to crafting, celebrations, and family fun. With over 15 years of experience, Heidi's website has become a must-visit destination for those seeking quick and easy creative ideas and last-minute solutions. Her warm personality shines through her posts, inviting readers to join her on a creative journey that's fun, rewarding, and achievable.