Summer Staycation Ideas for Families
This post and its photos may contain affiliate links. As an Amazon associate I earn from qualifying purchases. If you make a purchase through these links, I may receive a small commission at no extra cost to you!
No time or budget for a family vacation? Check out these fun summer staycation ideas for families instead! Save money, stay home, and discover new adventures and activities in your own town!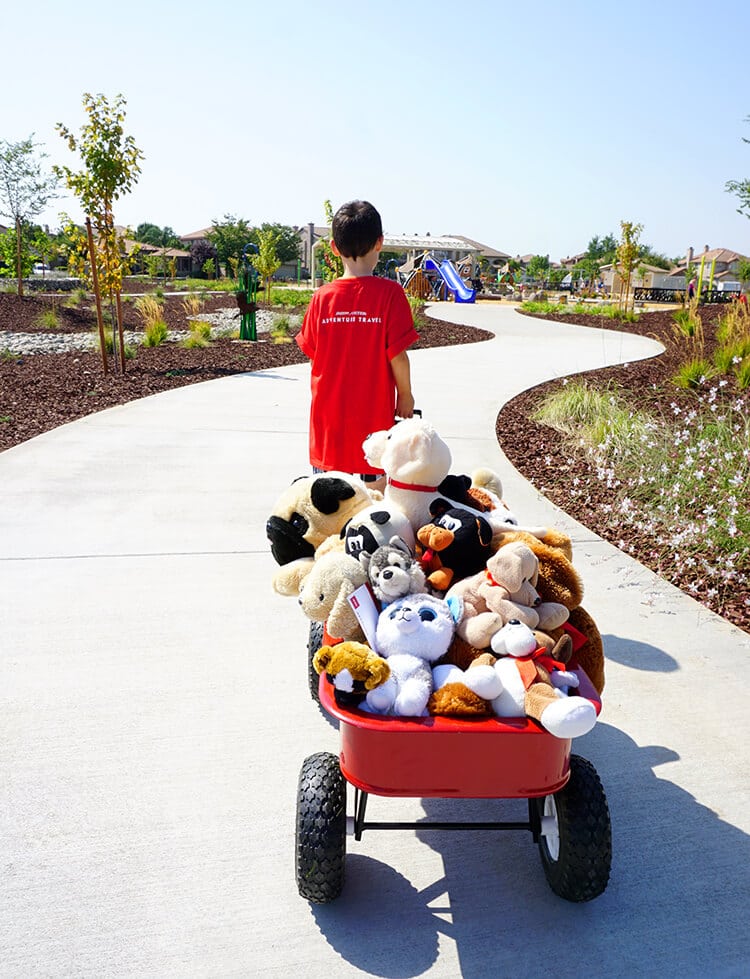 Our summer flew by in a whirlwind, and this month has been nothing but nonstop back-to-back work trips, a cross-country family vacation, back-to-school shopping, and the first day of school for two of my three kids. Even though it feels like summer is at its end, my youngest, Simon, doesn't go back-to-school until the end of the month, and he loves to keep reminding me that "it's STILL summer, Mom!" He's determined to squeeze every ounce of fun that he can get out of his summer break, and he reminded me that even though the big boys have school, we can still take a little "staycation" or two while they're in class! I assigned Simon the task of planning our summer staycation ideas, and he raced off to the computer…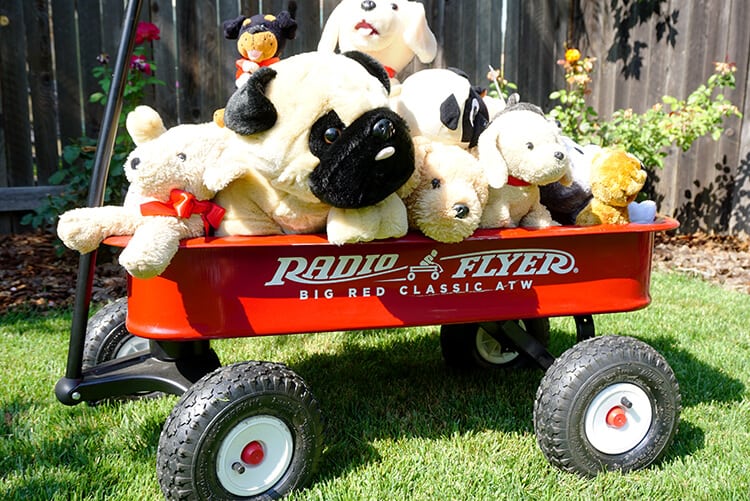 Radio Flyer is celebrating its 100th anniversary this year (yep, Radio Flyer has been powering play and inspiring imagination in kids of all ages for 100 years – WOW!), and as part of their celebration, they launched their very first kids "travel agency," Radio Flyer Adventure Travel, as part of their 100 Days of Summer campaign. Simon loves to watch the videos and check out the "travel destinations" on the website, so I wasn't surprised when he started to fill up his Big Red Classic ATW with his favorite stuffed puppies after checking out the website.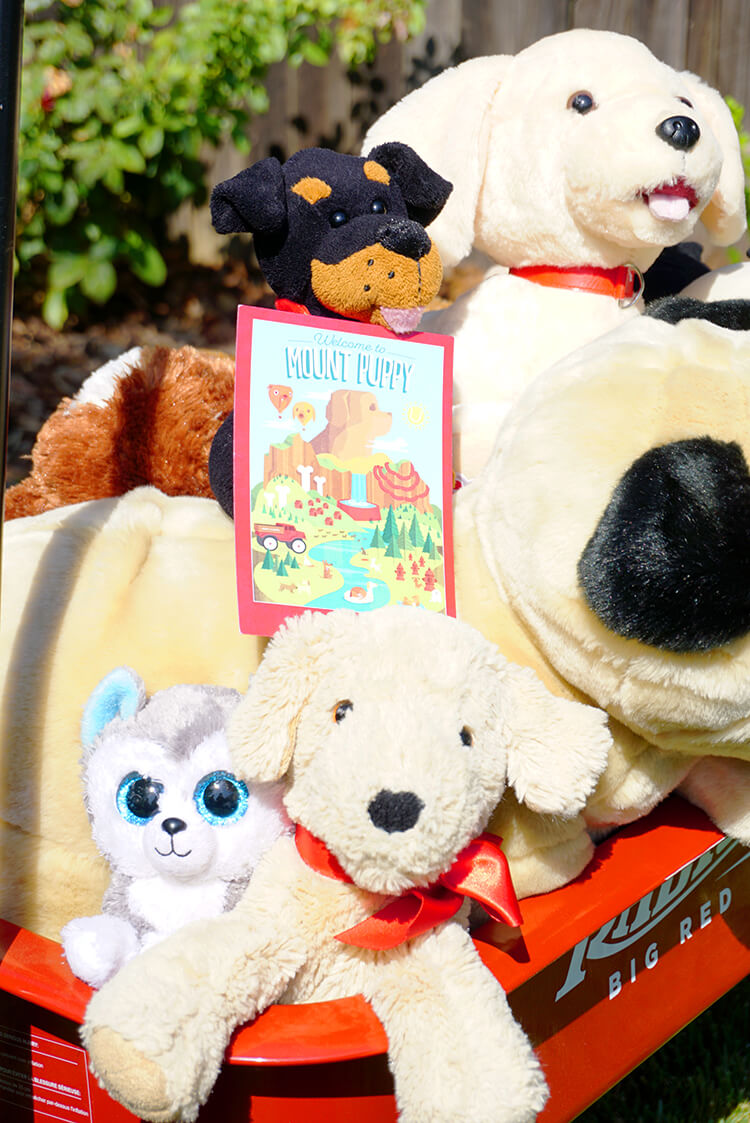 So, where was our staycation destination? Mount Puppy, of course! Naturally, ALL of our favorite plush pets had to come along!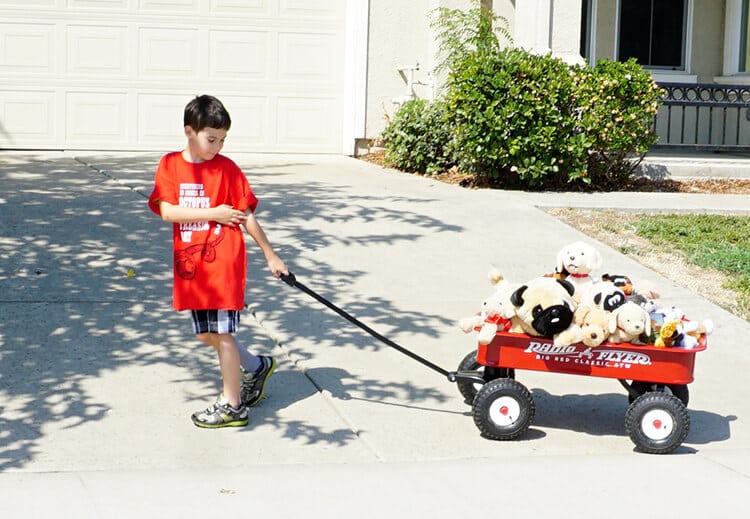 (According to Simon, Mount Puppy is the new name of the climbing structure at the neighborhood park!)
When I first bought our family's Radio Flyer ATW, I wasn't sure if we would actually need the all-terrain wheels, but we have REALLY put this wagon to the test on all kinds of uneven surfaces this year – and it has stood up to every single one! It even rolls like a champ on the beach! Radio Flyer is committed to great design and innovation (which is how they have stayed relevant for 100 years!), and there's no doubt as to why they are the world's leading builder of wagons, tricycles, pre-school scooters and other ride-ons. Their timeless goods are made to last!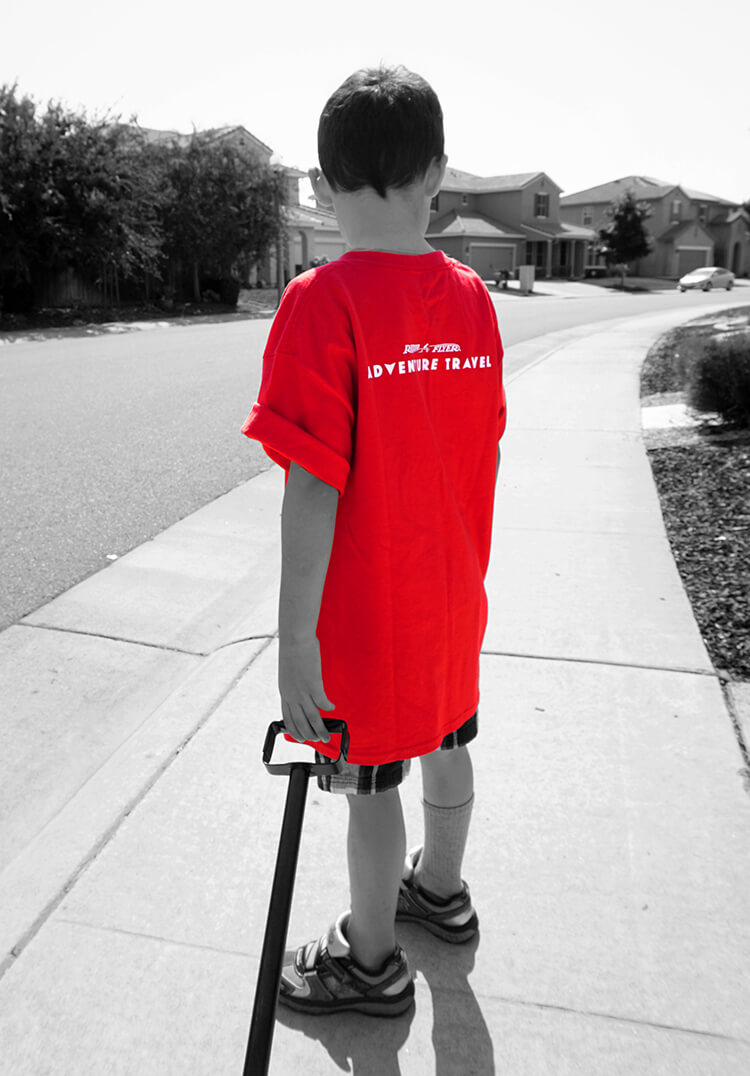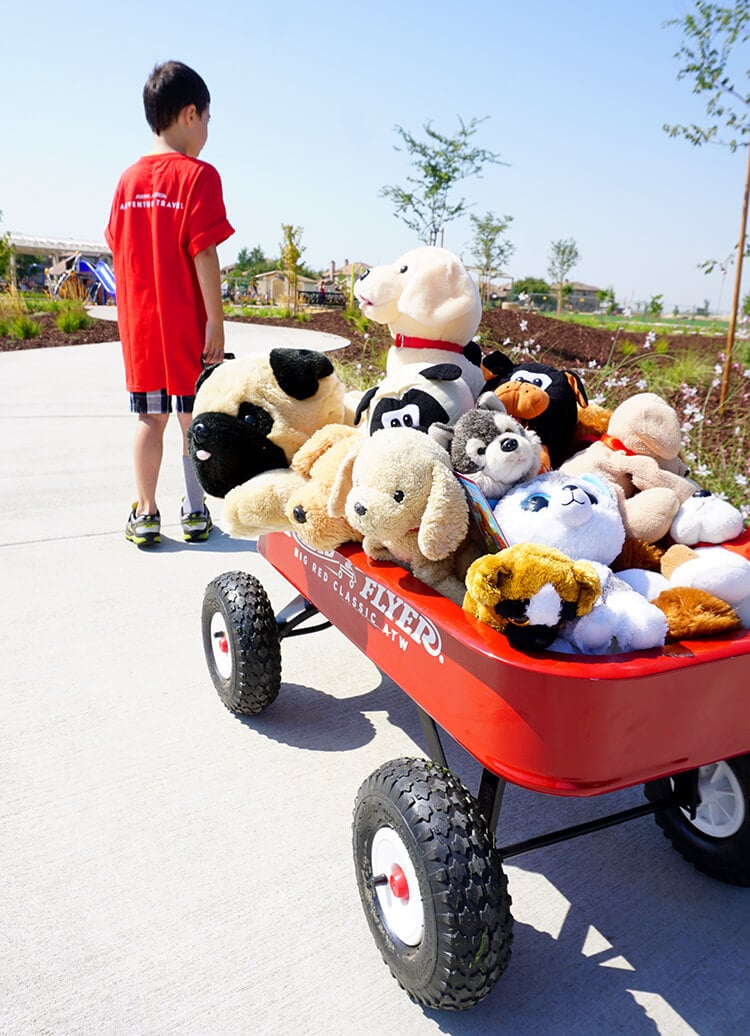 Along the way to Mount Puppy, we stopped and took a couple of detours to show the plush pups all of the other area attractions including the ladybug ride-on, climbing rocks, web swing, and zip line.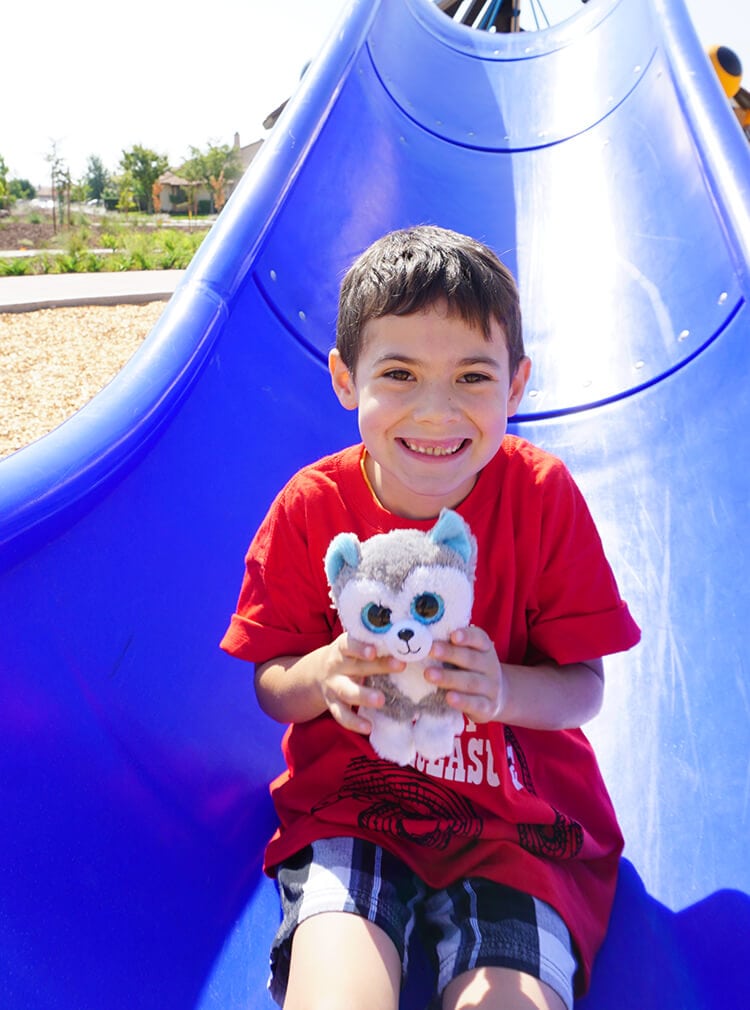 And all of the pups had to take a trip down the Puppy Falls slide, of course!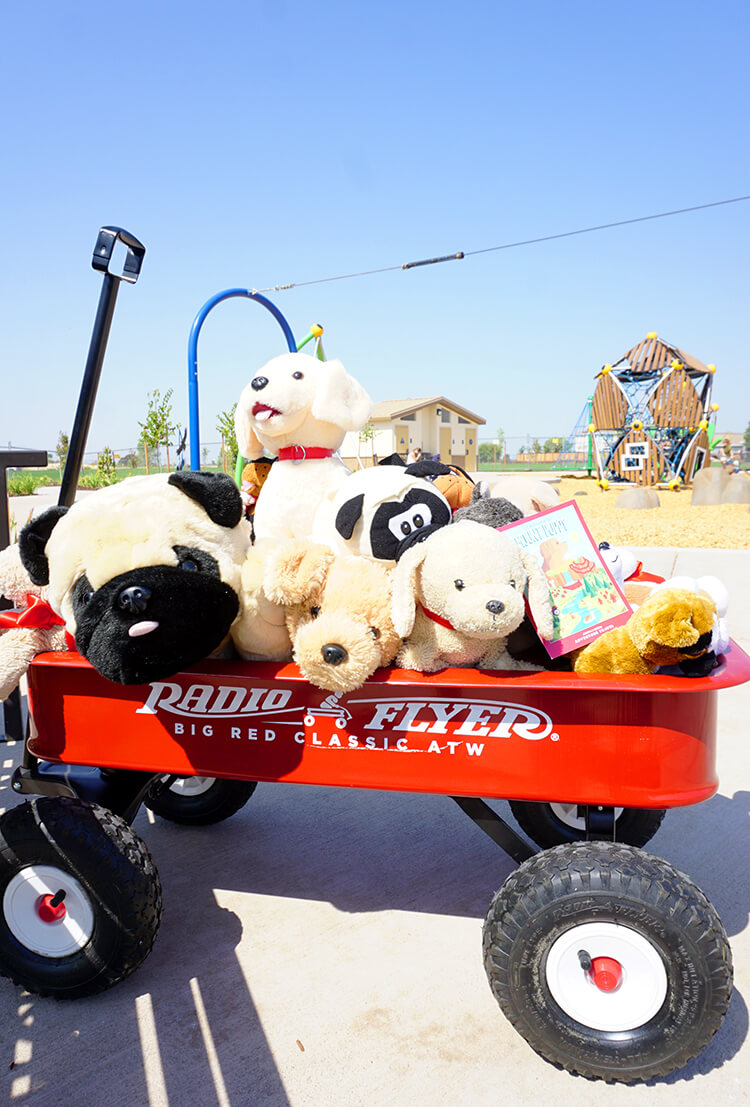 Mom, the kid, and the stuffies all thoroughly enjoyed our staycation and the time we spent exploring the Mount Puppy area (that's Mount Puppy in the background there!).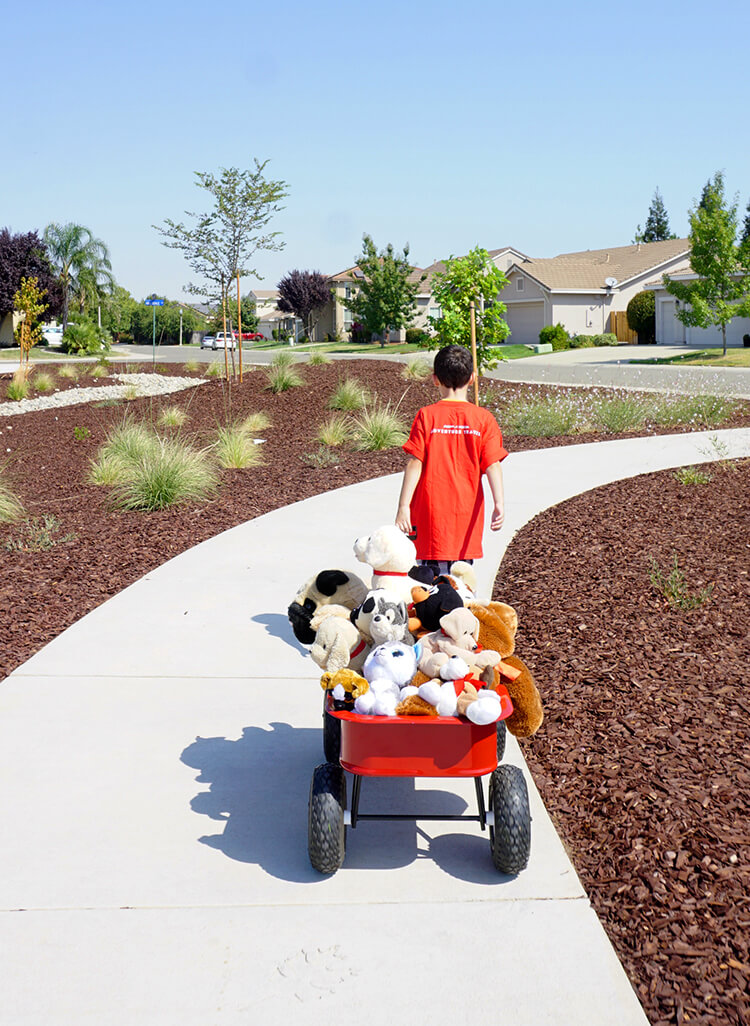 Yay for a successful staycation adventure! Now, time for some lunch!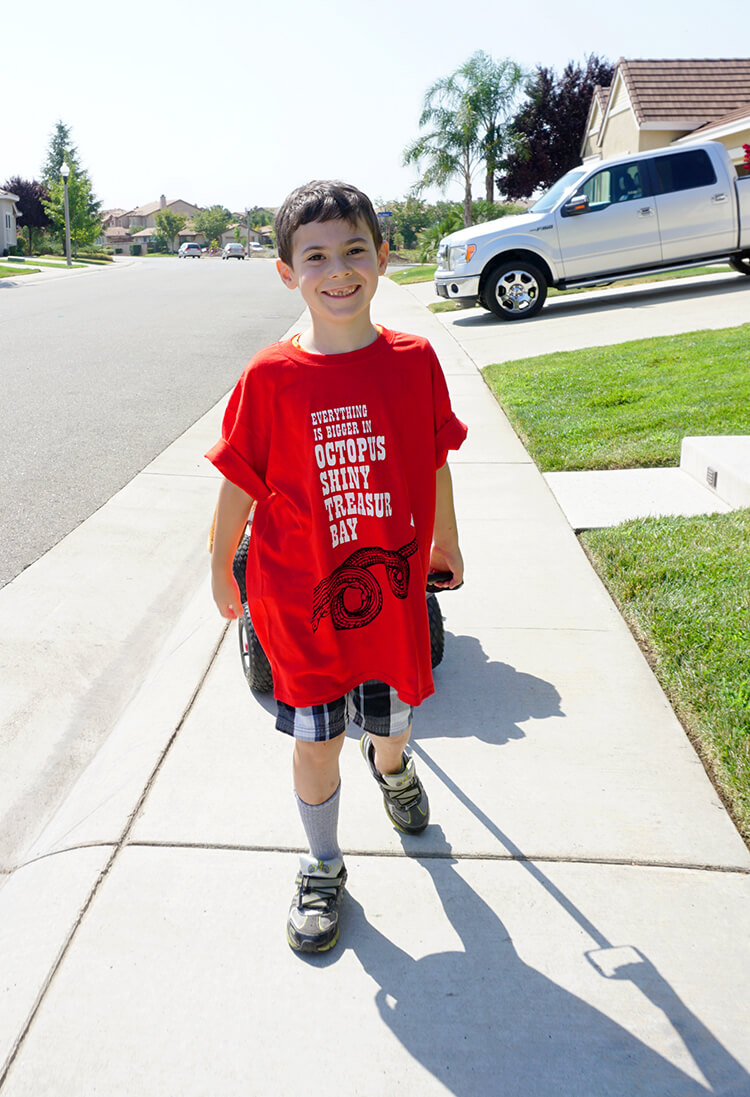 Simon couldn't wipe this huge grin off of his face, and I really enjoyed myself as well! We visit our neighborhood park a few times a week, and this was seriously the most fun we've ever had there – viewing it with new adventure-seeking eyes was a TON of fun! Simon is already planning our next staycation ideas – a trip to the clubhouse pool aka "Octopus Shiny Treasure Bay!" I can't wait to see what we'll discover next!
40+ Summer Staycation Ideas for Families:
Visit the Radio Flyer Adventure Travel agency and choose one of their imaginary destinations – let your imagination run free and plan a fun adventure based on the destination!
Participate in your local library's summer reading program
Go berry picking at a local farm
Visit a museum
Play in the sprinklers
Go fishing, boating, or kayaking
Build a sandcastle
Make a lemonade stand or have a bake sale
Try one of these Easy Summer Kids Crafts (that anyone can make!)
See an outdoor movie or have a movie night in your own backyard!
Volunteer for community service or take cookies to your local firefighters and police workers
Visit the farmers market
Try a new dinner recipe
Have a family board game competition
Make a DIY photo booth and take silly pictures
Have a picnic
Go roller or ice skating
Visit the zoo
Have a reunion with family and friends
Go star gazing
Fly a kite
Create a new drink recipe
Have a water fight
Build a fort
Go camping in the backyard
Visit a pet store or animal shelter
Have a pajama day
Plant a garden and make garden markers
Make a silly spaghetti sensory bin
Snuggle on the couch and watch movies
Watch the sunset
Go swimming
Just because you don't have the time or budget to plan an out-of-town family vacation, there are TONS of fun things you can do by taking a "staycation" in your own town! Don't forget to check out the Radio Flyer Adventure Travel website for more ideas and information!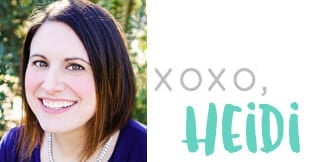 This is a sponsored conversation written by me on behalf of Radio Flyer. The opinions and text are all mine.
If you like these summer staycation ideas for families, be sure to pin them!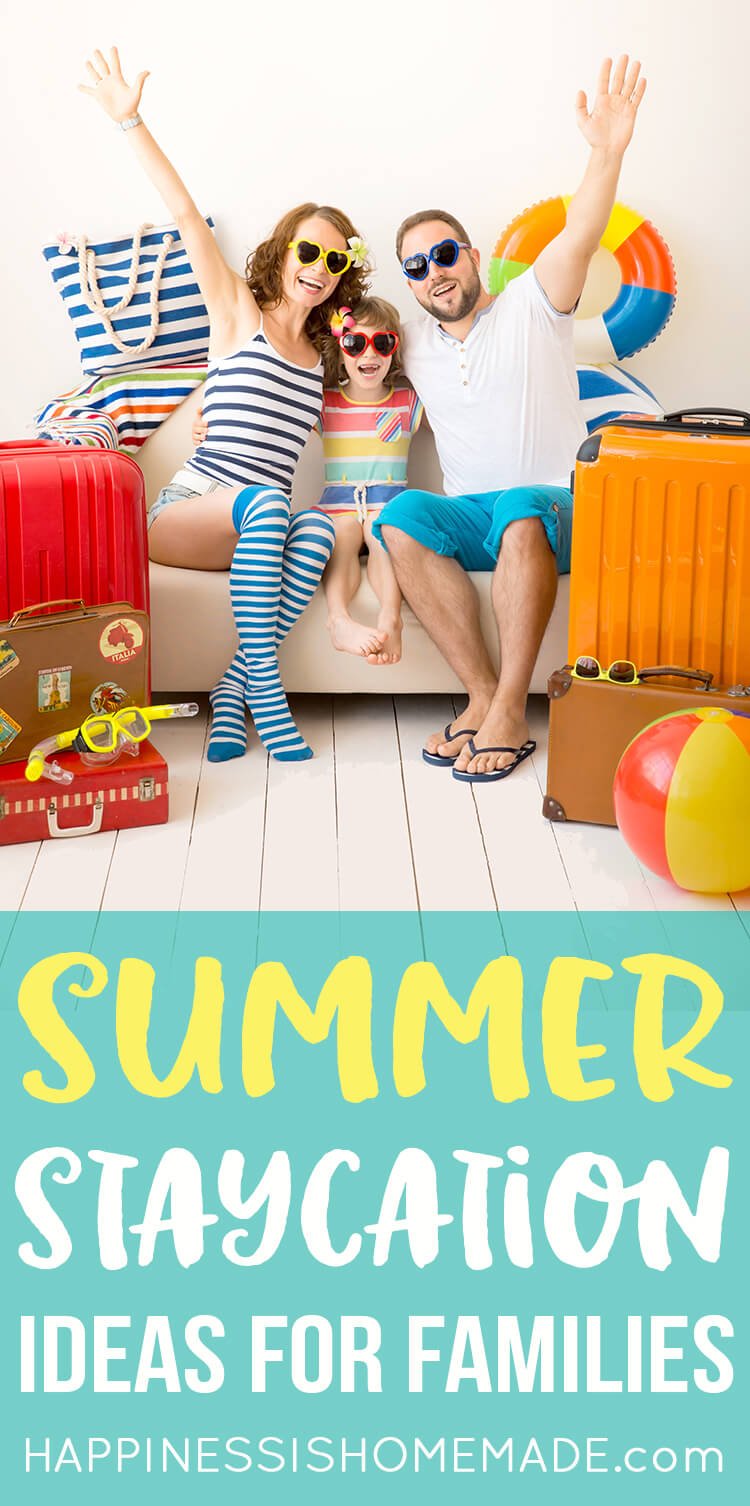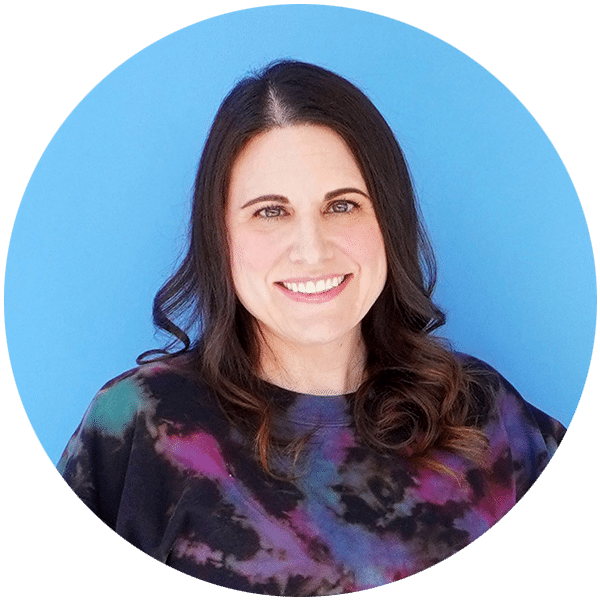 Heidi Kundin has captivated the hearts of millions with her colorful and inspiring approach to crafting, celebrations, and family fun. With over 15 years of experience, Heidi's website has become a must-visit destination for those seeking quick and easy creative ideas and last-minute solutions. Her warm personality shines through her posts, inviting readers to join her on a creative journey that's fun, rewarding, and achievable.